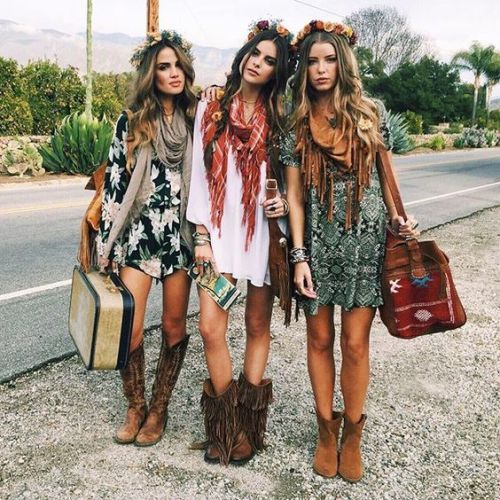 How To Style Bohemain Outfits 2023
[2023-3-30 update] You are at the right page if you enjoy layering yourself with unique styles and expressing your personality through them. It is excellent to show your free spirit and confidence through your style.
Like various styles, boho is an innovative fashion trend that allows you to embrace your inner diva and dress up fearlessly.
Boho fashion style was founded back in the '70s and became widely adored worldwide in the '90s due to its attractive appeal. The bohemian style includes natural fabrics, tassels, flares, and long loose dresses.
In addition, it is a style of colorful clothing linked to the hippie era representing love and peace.
However though for some, it must be tricky to dress up in bohemian outfits, it is also a lot more fun to play with the colors and patterns of this trend. So wouldn't it be surprising if you had a complete style guide to help you rock boho fashion?
Well, here are some tricks and tips to style boho dresses.
CHOOSE BOLD COLOURS
Vibrant colors add life to your overall look, and it is essential to choose colors wisely. Boho style is all about playing with dark and bold colors.
If you want a bohemian look, you need to stay away from nude and dull colors.
Always go for dark and rich colors as they are a part of boho style. Wear separates in orange, red, purple, turquoise, etc., but just know that boho means fun and colorful clothing.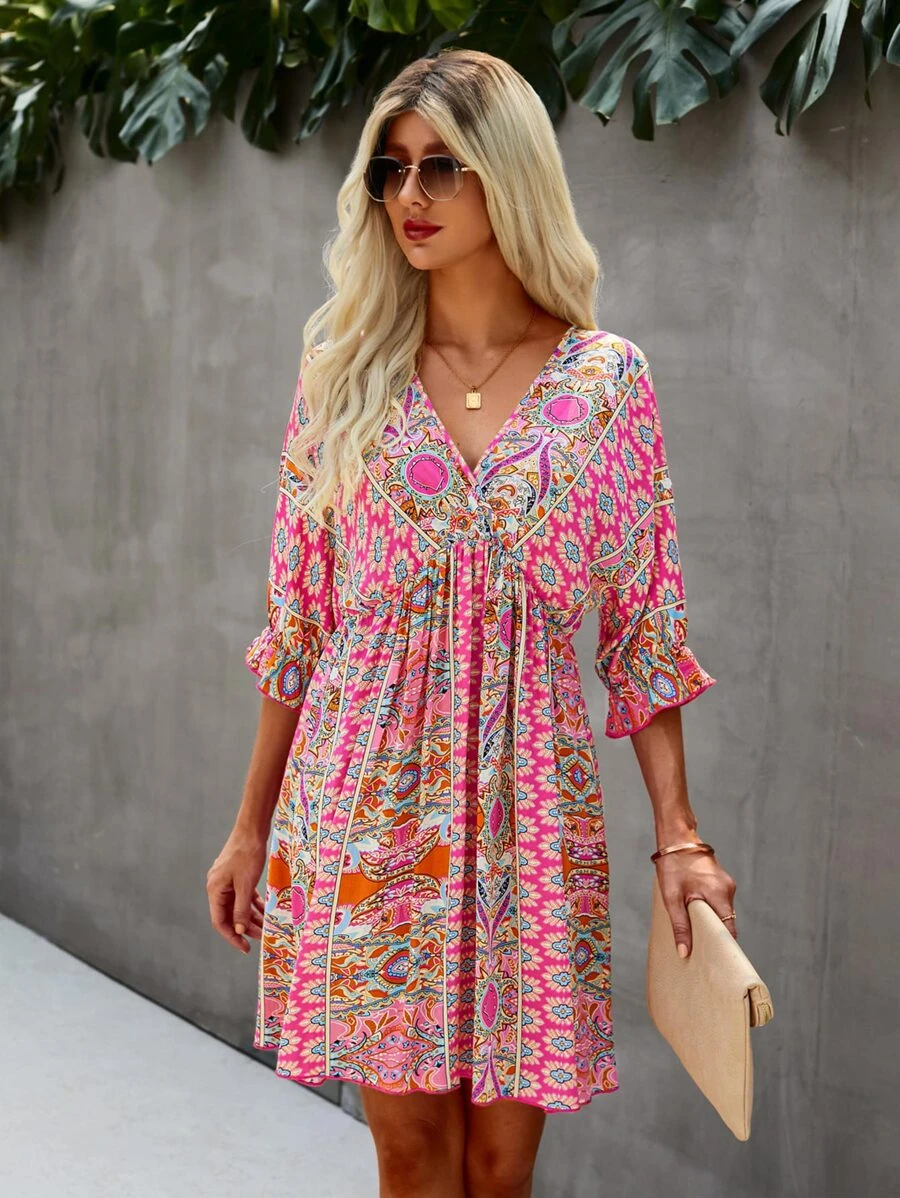 PICK QUIRKY PATTERNS
If you truly want to embrace the boho style, you should know that crazy and fun patterns should be your go-to choices.
Boho dresses for women are full of colors and quirky designs. In addition, retro art prints and zigzag designs are suitable for the bohemian style.
If you are looking for more fun patterns, try whimsical and floral designs. Wherever you shop, find vibrant colors and unique prints. Patterns like tie-dye and suzani are all must-haves for a bohemian closet.
WEAR FLORAL DRESSES
A woman's wardrobe is incomplete if it does not have dresses.
Every woman must have pretty and stylish dresses in her wardrobe. Anything that is associated with flowers works well to achieve a boho look.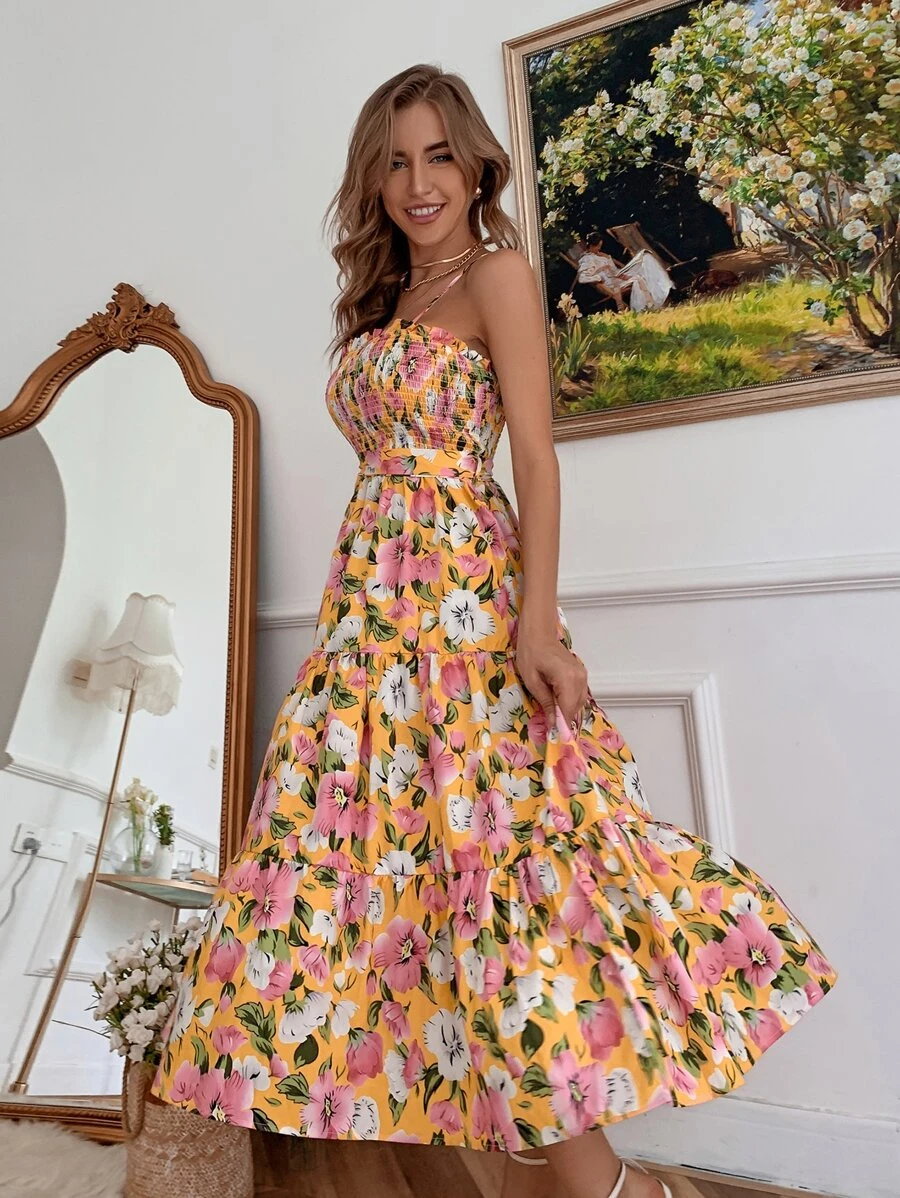 Upgrade your cupboard with floral pieces of clothing and accessories. Put on a floral boho maxi dress and embrace your inner flower child. Do not be shy to overdo it.
If you give off a floral vibe, know you are doing it the right way. Flower patterns are considered to be a staple in a boho wardrobe.
PUT ON LOOSE-FITTING CLOTHES
The bohemian style revolves around loose fit dresses. Put your body-hugging outfits aside if you want to do a boho get-over. Think of dressing up in a fresh and natural way.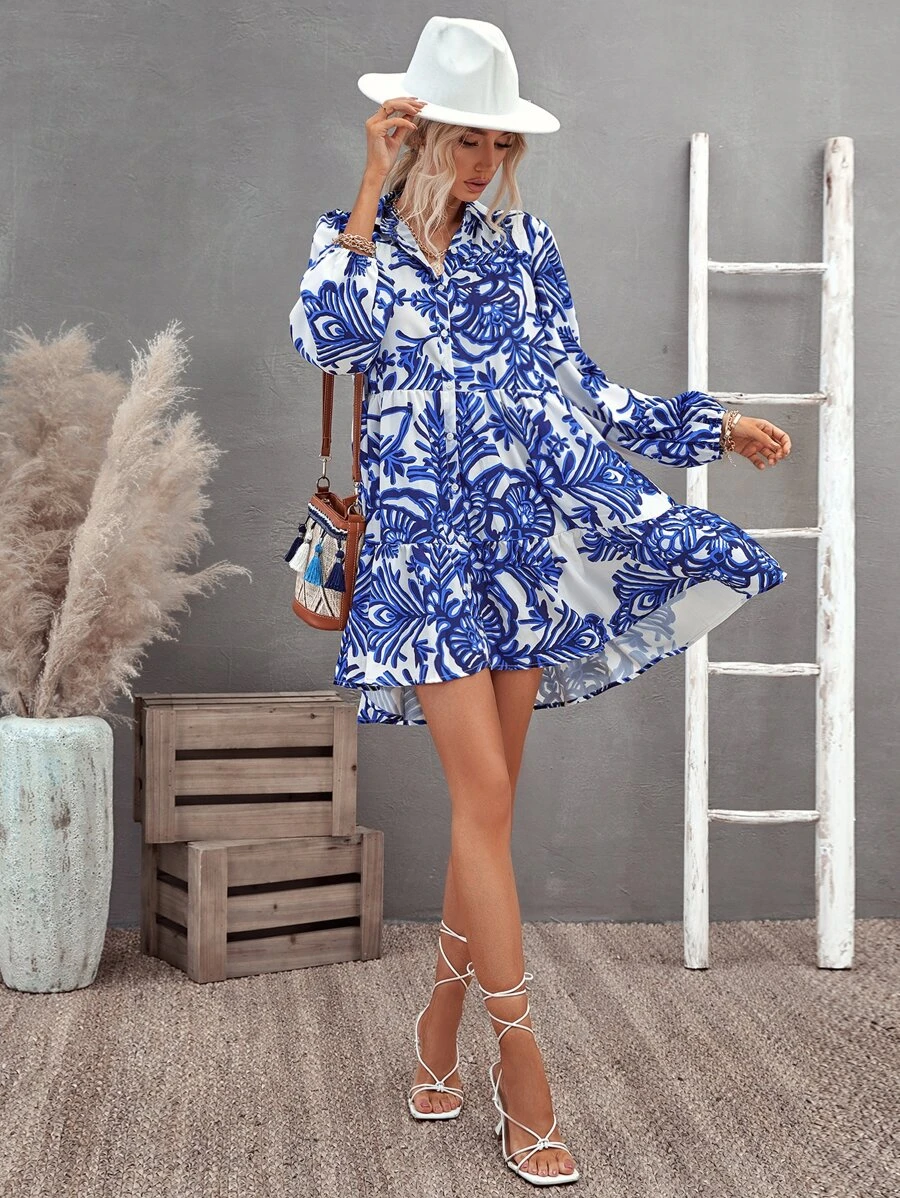 Boho is all about staying relaxed and comfortable in your outfit, so avoid skintight clothes.
Look for swirling and billowing dresses for a fancy boho look, but if you want to keep it casual, opt for loose cardigans and jackets paired with a mom-jeans or wide-leg.
CARDIGANS AND JACKETS
Choose cardigans and sweaters with bell sleeves and exciting textures. Look for knitwear with details like tassel or tie. You can go for knee-length cardigans with crop tops and long shirts under short sweaters.
However, if you layer, layer yourself creatively. For instance, layer your boho dresses and skirts with unique and detailed jackets. Ponchos are a trendy boho option.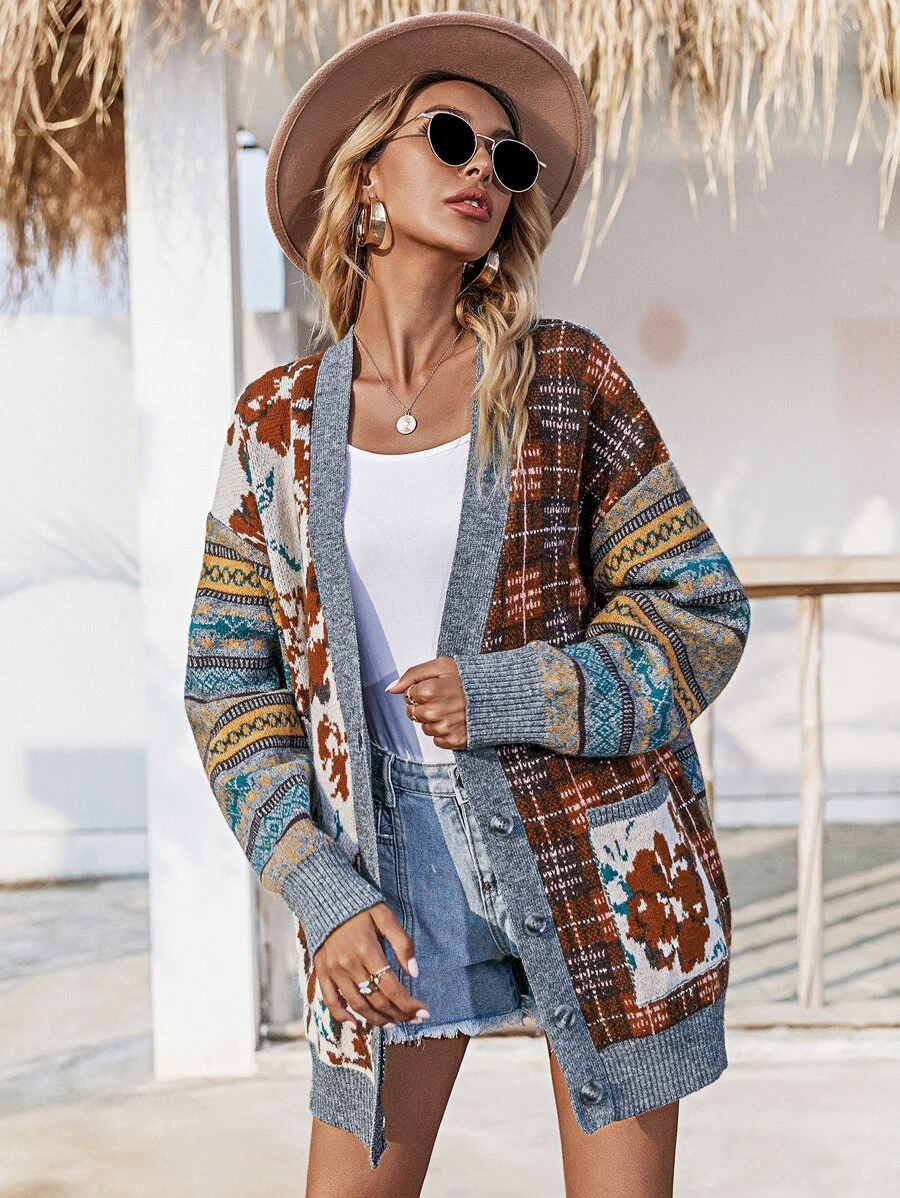 You can also opt for faux fur jackets and vests to give yourself a stylish touch. Suede vests and kimono jackets are a smart pick for a bohemian look, so upgrade your cupboard with them this winter.
Recreate your looks with different cardigans and tops.
GRAB A SKIRT
Skirts are the most important yet creative element of the bohemian trend. Your wardrobe is incomplete without appealing skirts with attractive colors and funky patterns.
If you want the perfect boho girl look, then fill your closet with skirts with unique textures and quirky prints.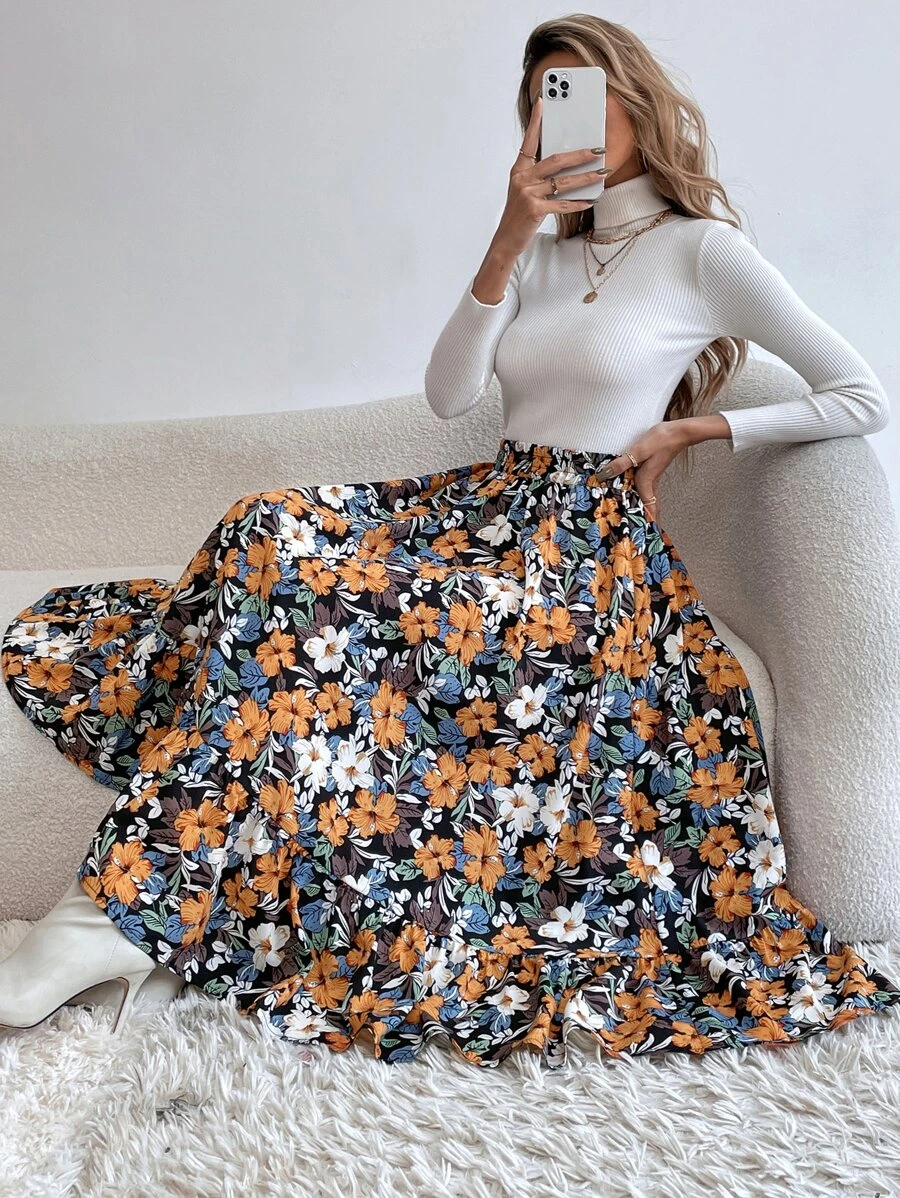 There are different types of skirts like A-line, pencil, draped, mermaid, etc., but box pleated is the most trending one in boho fashion.
The Floor-length skirt looks great with a silk lace top. Mix pieces in creative and unexpected ways.
GET OVERSIZED STUFF
Whether it is a dress or an accessory, buy everything oversized. There is nothing oversized, unfit or loose when talking about bohemian fashion.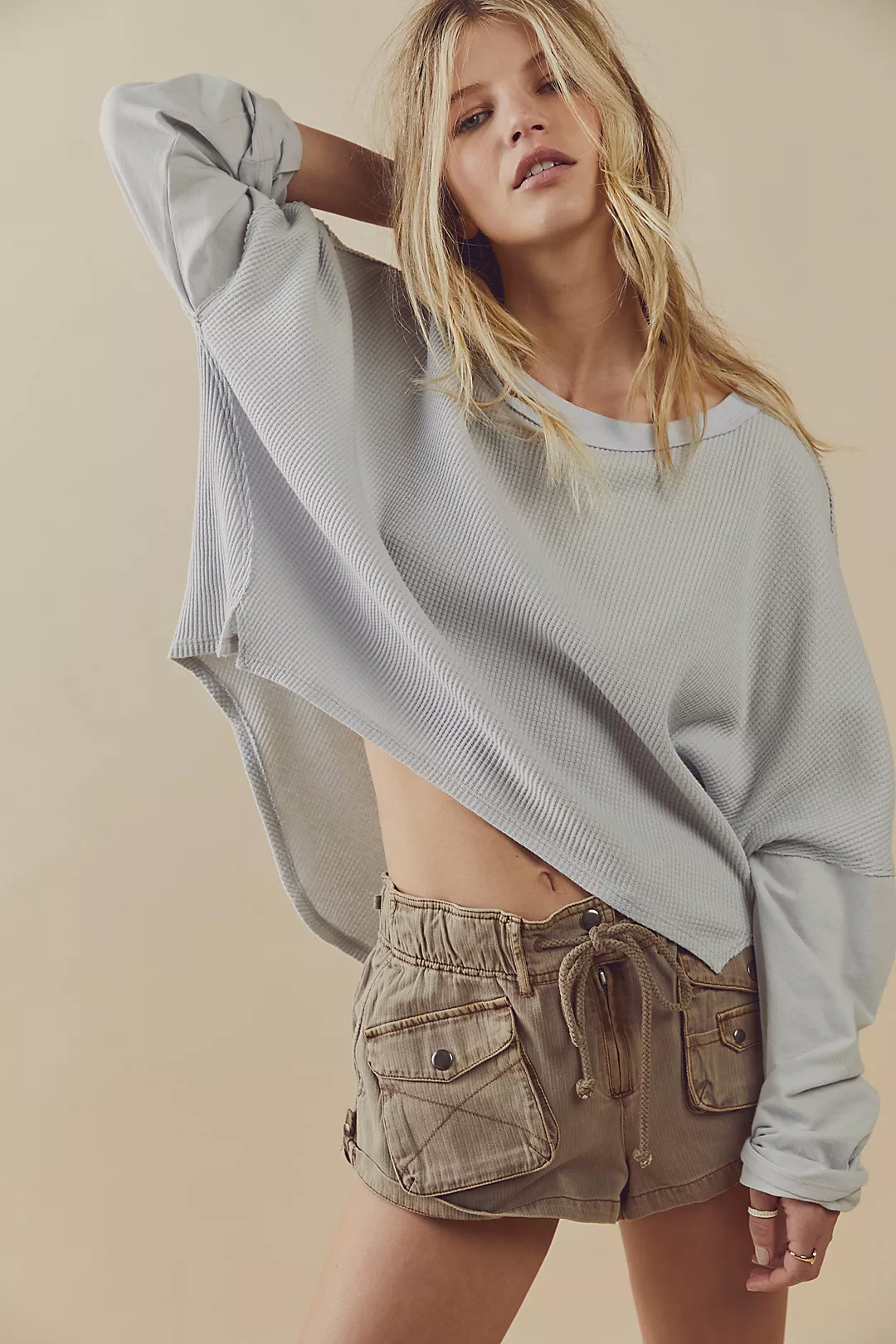 You might think that you look weird for a while, but no, this is what you call a bohemian look. Big and draped outfits are the key to nailing any boho look.
LAYER YOURSELF
Do not be afraid of layering yourself with different creative pieces in your wardrobe. Try to mix and match clothes without being hesitant.
For example, wear flared jeans with a short flowy dress, or pair your favorite boots with a tunic.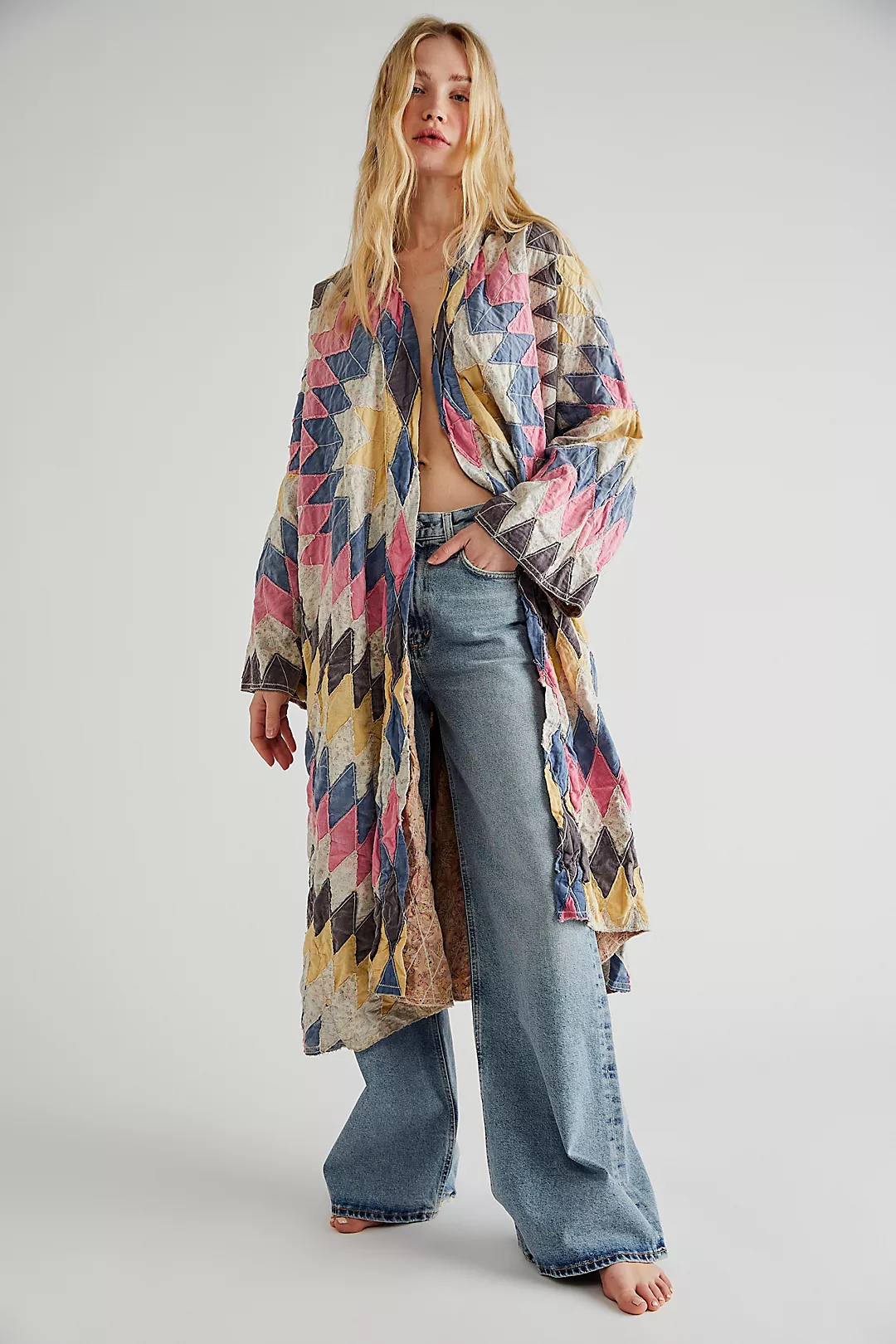 Go for loose trousers paired with cardigans. Do not stop mixing colors and patterns because boho is all about expressing art and fun.
Look for vibrant textures to build up a creative look.
CHUNKY AND FUNKY JEWELRY
Chunky jewelry pieces never go out of style. Thick bracelets, heavy neckpieces, and big rings always look cool and classy. Bohemian style features all sorts of jewelry.
Just like you layer your clothes, try to layer different jewelry pieces of funky colors and designs.
Wear colorful bangles with your boho dress, or style your loose-fit shirt with a heavy shining necklace.
Pop on rings with a large stone and beaded bracelets.
CARRY A SCARF
Scarves are one of the main elements of a bohemian wardrobe. Besides your clothes, search for scarves with wild prints and fun patterns.
You can wrap them around your neck as usual or let them hang aside.
If you want a more chic look, tie it on your head as a headband or a pony.
Cinch your favorite bright-colored scarf around your waist to complement a swirling dress for a fancy outfit.
If you are clueless about styling, just carry it casually anywhere you want.
Throw on a scarf and watch yourself rocking the boho look.
ADD DECENT FOOTWEAR
A woman's boho wardrobe must have unique footwear in it. Strappy sandals help make the look more exciting and true bohemian.
If you are looking for decent footwear, go for gladiator sandals. However, on chilly winter days, strappy sandals might sound like a bad idea, so invest your money in other options too.
You can pair your dress with colorful boots and coat shoes. Add anything playful and fun, like a beaded pair of flats to create innovative looks.
Your footwear should be unique yet comfortable because boho is all about being relaxed in your attire.
FIND INTERESTING HEADWEAR
Interesting headwear is also an essential part of bohemian fashion. A floppy hat never goes out of style. Hats are a chic accessory to make your look appear fun.
Pop on a stylish hat laced with a dark color to complete your boho outfit.
Headwear would also help you to survive a bad hair day. Flower crowns are a great option for a bohemian look.
Wear it with your floral gown for a feminine touch.
Pork-pie hats look very boho and trendy. Finish the bohemian outfit with a bowed pork-pie hat.
Adding pretty and girlish headwear to your closet is necessary to make it a complete bohemian closet.
PLAY WITH YOUR HAIR
Just like there are bohemian outfits, there is also bohemian hair. Bohemian hair is playful, messy, and flowy.
Go for beachy waves with your boho gown and loose curls with a short boho dress.
Your hair should never be perfect and tidy, like a gelled ponytail or sleek straight hair.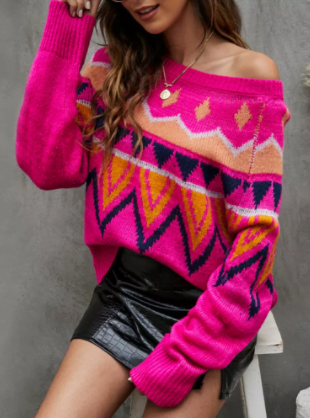 Always keep your hair messy and open. Keep your hairstyle relaxed while embracing your boho look. The half-bun looks great with a dress.
Keep it natural. Wear a sun hat when going to a beach party and let your hair flow with the breeze. You can also pull off the look with a fun braid or messy ponytail.
THE TAKEAWAY!
There are many different ways to mix and match separates and create a stylish boho look. All you need is a little time and effort to combine things.
However, finishing off your outfit with radiant and eye-catching accessories is necessary if you want to achieve the perfect bohemian look.
Bohemian style includes cultural significance so opt for prints and patterns that are rich in heritage.
You can nail any boho look effortlessly by embracing your inner boho woman. Look here to get some chic yet affordable bohemian outfits to update your wardrobe.
Blog Writer: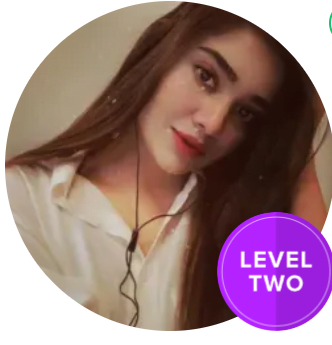 Meet Munazza – A clothing professional from Pakistan. With years of experience in the fashion industry, she has the know-how to make any look feel fresh and unique. Whether you're looking for a stylish outfit for a special occasion or an everyday wardrobe revamp, Munazza can help you look your best. Ready to take your wardrobe up a notch? Get in touch with Munazza in Asattractive – she's sure to have just what you need!