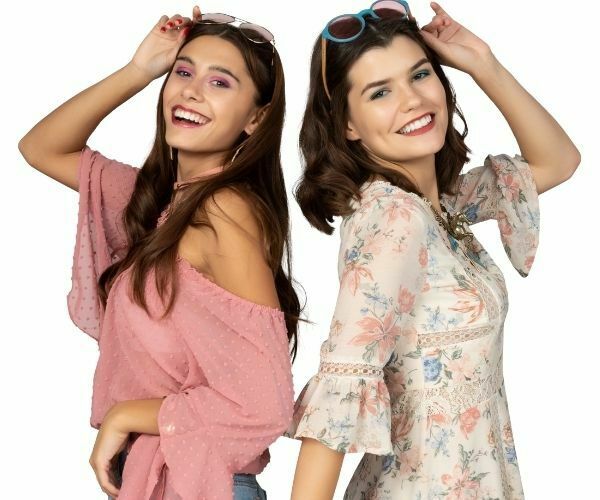 10 MUST-HAVE  ITEMS FOR A BOHO WARDROBE
[2023-3-28 update] Need some help to put together the ultimate boho-chic look? Don't fret! With the right accessories and pieces, creating a bold yet effortless outfit for any season is totally doable. Get ready to unleash your inner wild side with this fun, eclectic fashion style.
Firstly, let's understand what boho is. Boho is the shortened form of 'bohemian,' a way of dressing that you can explore with clothes of many different colors, patterns, lengths, and cuts.
Don't feel like you need to dress boho-chic every day – just incorporate a few key pieces to your everyday wardrobe for a fun twist!
With the right accessories and clothes, you can create the perfect look that reflects your taste and personality. Check out our list for some inspiration!
Here are the 10 must-have items you should possess for a boho wardrobe.
#1 A MAXI DRESS OR A MIDI-SKIRT
As a base of all bohemian looks, you need to have a maxi dress or a midi-skirt that you can layer different pieces on. A flowy maxi dress will always be a boho-chic staple. Always go for flowy but not puffy maxi skirts, which are solid colored and light fabric.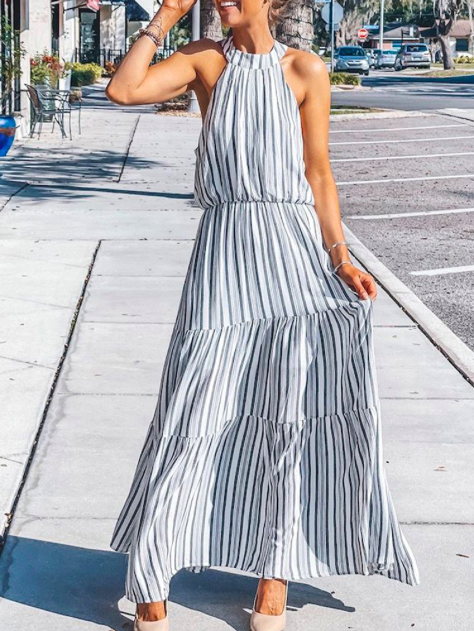 How Can You Style Them?
For a boho beach look at summer, style them with a crop top or a bandeau top with an oversized sun hat and sunglasses. For a casual school outfit, pair a cool graphic tee with some choker necklaces.
You could also try layering a shacket (shirt + jacket) over your t-shirt and some leather cowboy boots for a casual look.
#2 A PATTERNED MAXI DRESS
Make a statement every time you step out in an eye-catching maxi dress! From animal prints to florals, polka dots and tribal designs, there are so many ways to stand out from the crowd.
For the boho-chic look, reach for something that expresses your unique style and personality.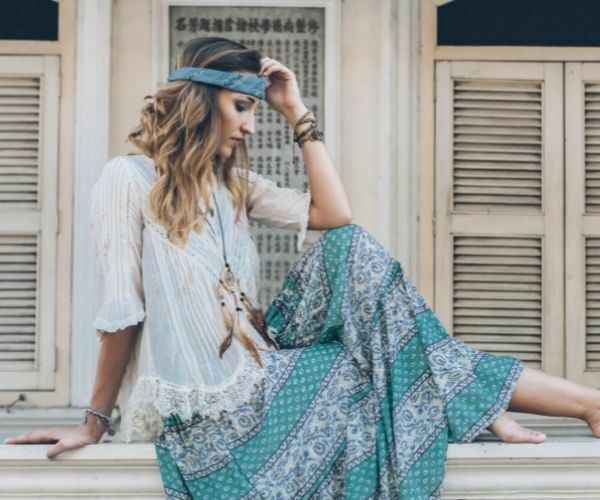 Accessorize your ensemble with a touch of nature! Look for maxi dresses that feature lace detailing and crochet with geometric patterns or natural design elements.
You'll look as fresh as a daisy with this perfect combination!
How To Style It?
Get two looks for the price of one with maxi dresses! Keep it stylish and effortless with chunky wedges and gold jewelry for a night out.
For an everyday casual look, just put on a distressed denim jacket over your patterned maxi dress.
If you want to switch up your style, layer on a fuzzy sweater for an autumn-ready style that looks like a skirt. Complete the look with ankle boots or gladiator sandals.
#3 ANKLE BOOTS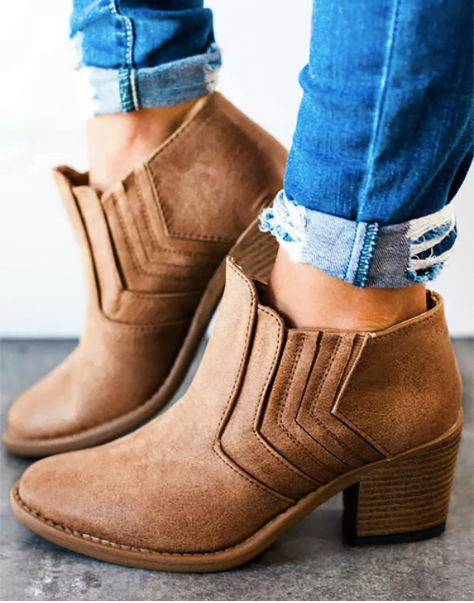 Simple, neutral-colored ankle boots are a must-have for a boho-chic wardrobe. Ankle boots come with a lot of heel options, tall skinny heels, block heels, kitten heels, and a flat sole.
Go for the ones which will keep your comfort intact as ankle boots can be worn with many different outfits, therefore you should try to choose the multi-purpose one.
How Can You Style Your Ankle Boots?
Get ready for the day in style with ankle boots! For a casual school look, combine flared patterned trousers, a loose-knit sweater and a turban knot headband. For an evening occasion, add an extra layer of glamour to your look with dresses or skirts paired with ankle boots.
Elevate your everyday look with fringe detail boots! For a classic outfit, pair them with a short fringed skirt. The rule of thumb is that the shorter the dress, the longer the boot must be and vice versa.
Create a more formal outfit by wearing a side slit skirt along with these boots and top off your look with a leather jacket over a plain white tee.
#4 CROP TOPS OR LOOSE TANK TOPS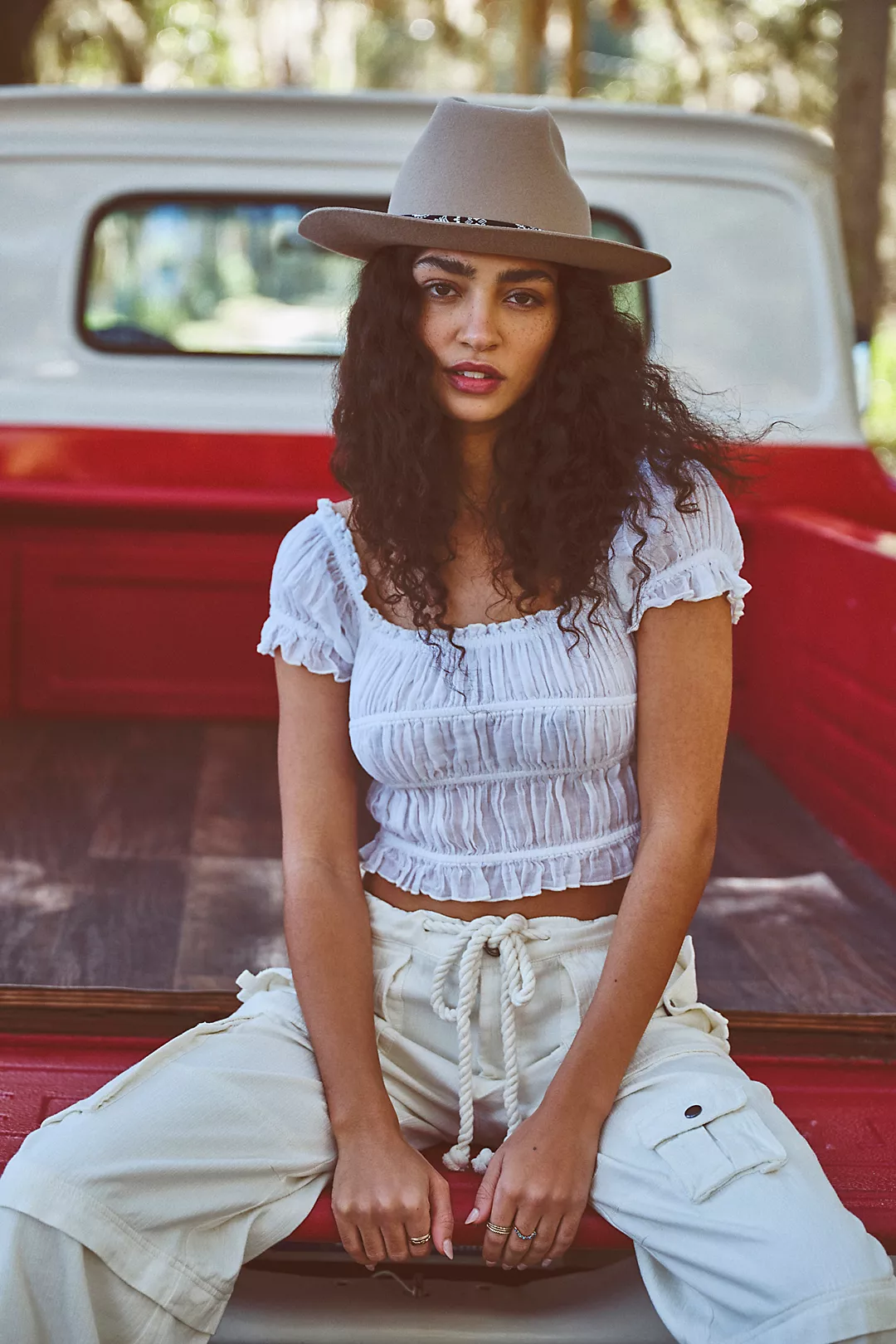 Crop tops are staples when it comes to a boho-chic wardrobe. They work with almost any piece of clothing, be it palazzo pants, skirts, jeans, or shorts. In addition, crop tops look great with a colorful, floral kimono or a long cape.
Spice things up for the party season with lace tank tops! These essential pieces will look great when paired with a flowy skirt.
For a dressier look, opt for silky pants and add some gold jewelry to complete your ensemble. With lace detailing, you'll be sure to turn heads wherever you go!
How To Style It?
If loud, bold, and patterned crop tops and tank tops are not your cup of tea, then try to go for simpler ones with block colors.
Get the perfect boho-chic look for summer with a lace tank top! Pair your favorite maxi skirt and tassel scarf with it, then add some seashell strappy sandals for extra flair.
Summer is also the best time to show off your golden-bronze tan with a crop top, so don't forget to slip on some dainty gold jewelry to complete this ensemble.
#5 A HIPPIE PURSE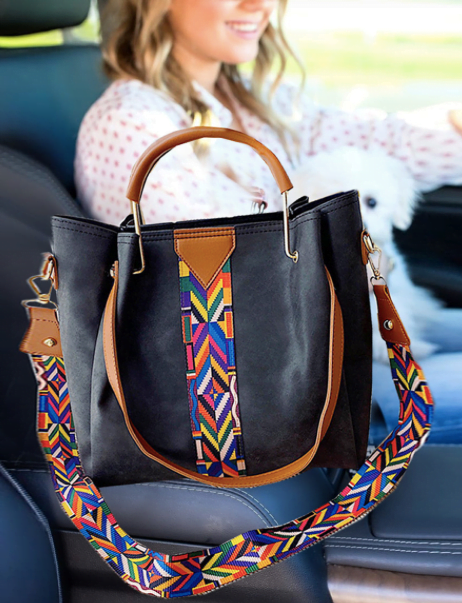 Make a bold statement with your purse this summer! Whether you go for cloth, suede, leather, or crochet, a vibrant and eye-catching purse is the perfect accessory to coordinate your Bohemian ensemble.
Unleash your creativity and experiment with different materials for maximum impact.
How To Pair Them?
For concerts, festivals, and vacations, small to medium-sized fringed bags would look awesome either in brown, tan, rust, or beige.
Circle-shaped bags are always a huge hit when creating that perfect boho wardrobe. They come in different earthy colors and add a good kick of neutral elements to your overall look.
Show off your earthy-side with a slouchy canvas bag!
Embellishments such as sequins, pompoms, tassels, and paisley patterns are the ultimate way to add color and personality to your outfit.
Take fashion risks and express yourself this summer with a unique canvas bag!
#6 BULKY PATTERNED SCARVES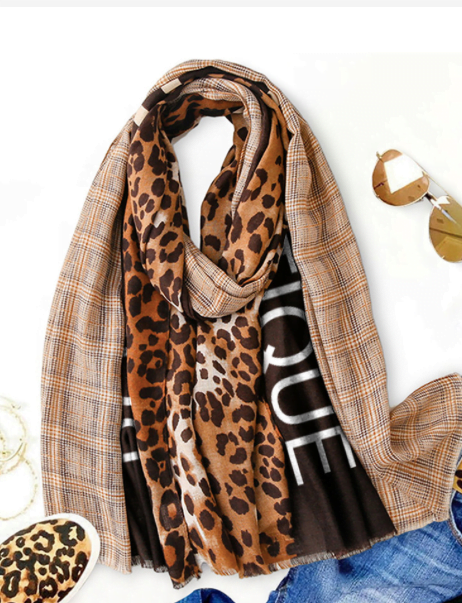 Your boho-chic wardrobe is incomplete without scarves. Scarves are not only used for layering in the colder months but are also helpful when it comes to accessorizing your look and making a statement.
There are many ways you can wear your scarves, either as a bundle around your neck, twisting it, or an infinity bundle. But, of course, that entirely depends on how you want to wear it.
Spice up your look with an effortless accessory! Scarves are the perfect addition to any outfit.
Skip the expensive, high-end cashmere scarves and opt for more affordable options for a laid-back feel. Have fun searching for the perfect scarf to express yourself this summer!
How To Wear It?
Create the perfect bohemian style with a scarf! Accessorize your t-shirt and jeans look with a comfy, oversized scarf, layered gold jewelry, and a loose-knit sweater.
Add an extra touch of flair by wrapping a square silk scarf around the handle of your handbag.
Mix and match to express yourself this summer!
#7 FLARED JEANS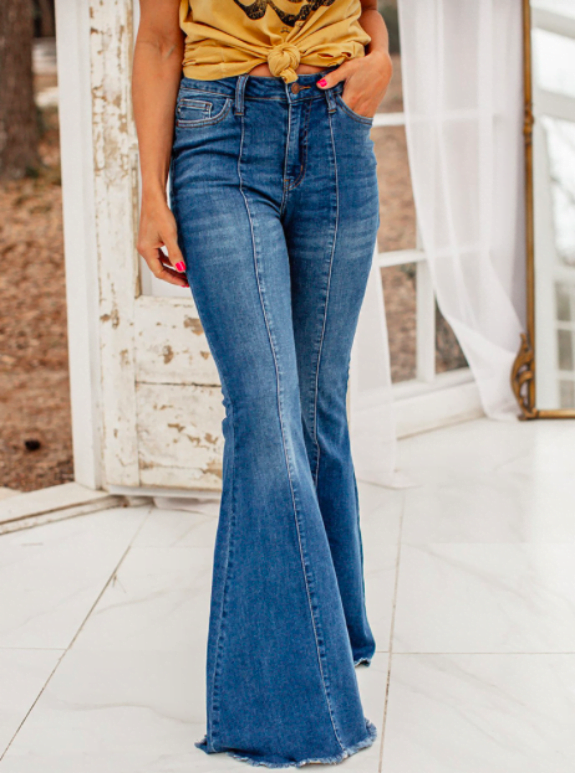 Make a statement with flared jeans! Flared jeans provide the perfect addition to any wardrobe, at an affordable price.
For an unforgettable look, pair them with a loose-fitting peasant top and a stylish suede vest. Show off your individual style this summer and be sure to make a statement with flared jeans!
How To Style Them?
You can style your flared jeans with heeled boots, flat strappy sandals, or wedges. A sheer crocheted sweater with a chunky, colorful scarf and some round sun shades will make a perfect boho outfit.
#8 VESTS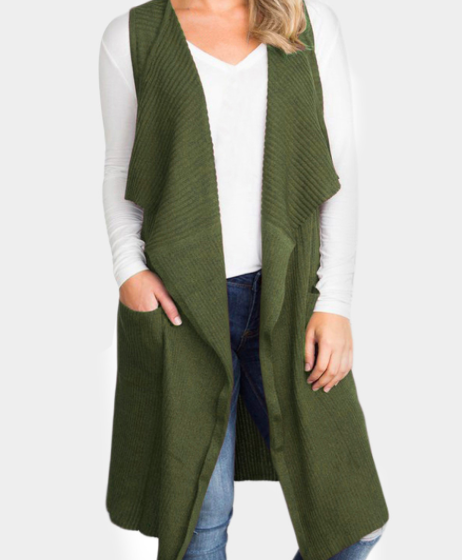 Amp up your style with a stylish vest! A classic denim, cotton, suede, or leather vest is the perfect way to add an extra touch of flair to your wardrobe.
Look for one featuring stylish embellishments such as fringes or embroidery for an effortlessly chic look.
Vests are incredibly versatile; try pairing them with t-shirts, blouses, camisoles, and crop tops for a unique outfit every time.
How To Style?
Style your favorite vest with a plain white half-sleeve t-shirt to add a fun element to your boho outfit. Try to pair your vest with distressed denim or shorts and some cowboy boots.
#9 OVERSIZED HATS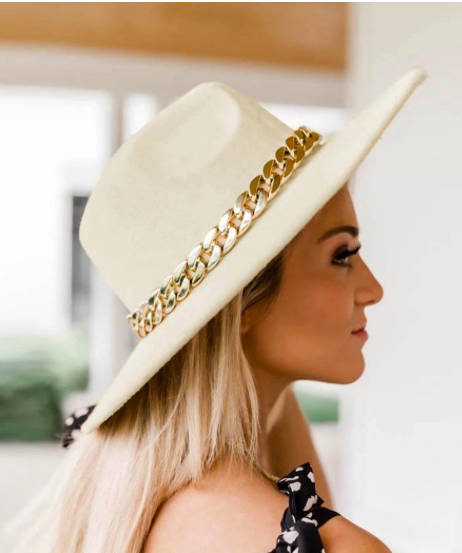 Accessorize your boho look with a wide-brimmed hat! Whether it's the summer, winter, or fall, a wide-brimmed hat is the perfect way to tie your look together.
Look for felt hats in the colder months and straw hats in the warmer months for an effortlessly cool style.
How To Style?
A felt sun hat would look great with round shades, ripped jeans, a loose cardigan, and pointed-toe mules. Pair your favorite straw hat with your summer dress, flip flops, and a maxi dress.
#10 SLOUCHY CARDIGANS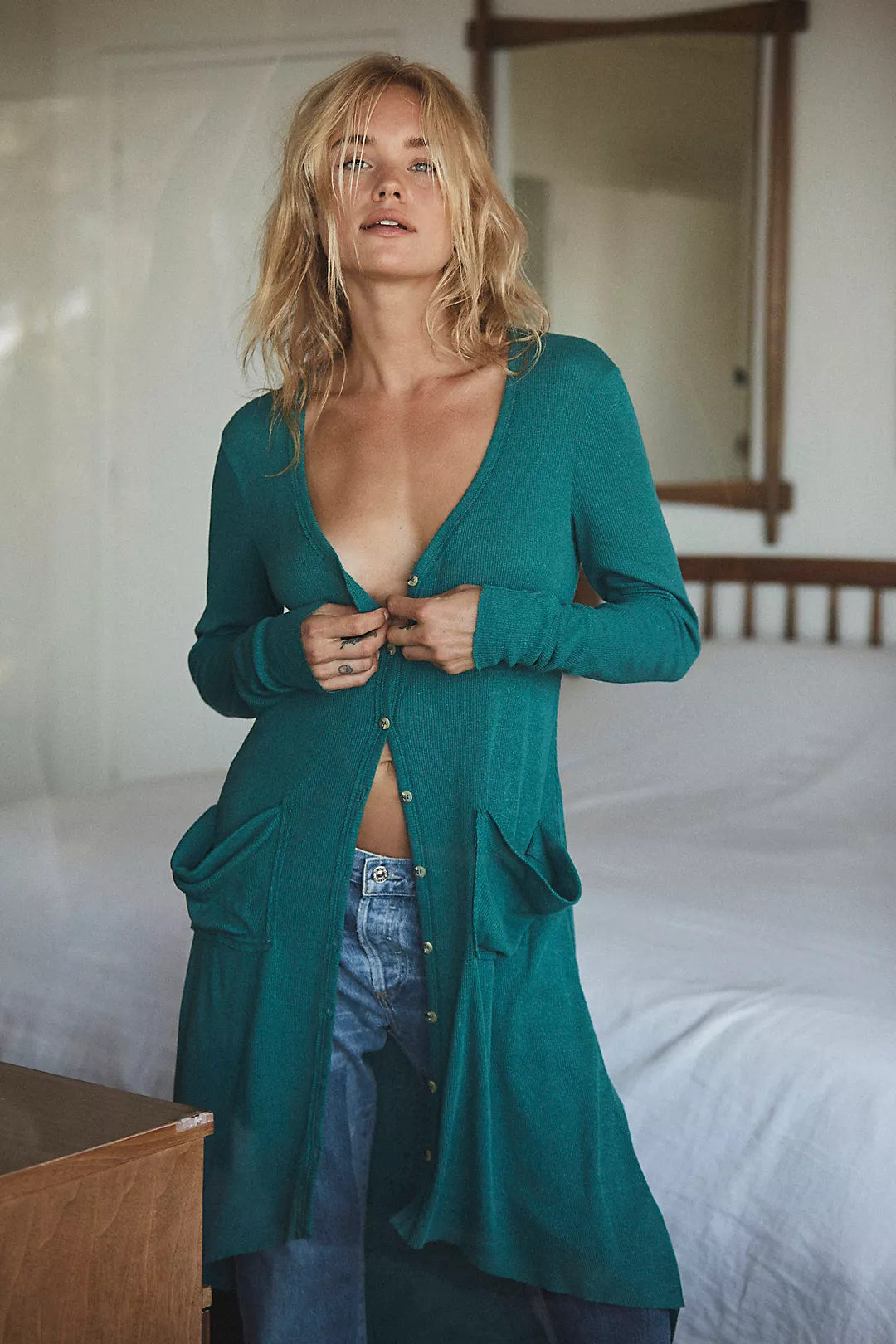 Last but not least, loose, oversized, slouchy cardigans will be your best friend when it comes to purchasing items for a bohemian wardrobe. They are versatile as they can be dressed up and down depending on where and how you are wearing them.
How To Style Them?
Try to wear a knitted tank top under your sheer slouchy cardigan with skinny jeans and thigh-high boots. Accessorize your look with a knotted turban headband and some funky feather earrings.
Pair your graphic tee with some jean shorts and an oversized cardigan topping off with a headwrap and round shades. A cute crop top or a lacy bralette with off shoulder cardigan paired with a high-low skirt would also look chic.
THE TAKEAWAY!
Create your perfect boho-inspired wardrobe with these 10 must-have pieces! When creating the perfect boho look, it's all about experimentation to find the combo that works for you.
Find the items that make you feel confident and comfortable – and have fun with it!
If you're thinking of options for boho dresses for women, look here to explore through trending fashion pieces or get more ideas by exploring the wide range of options available.
Blog Writer: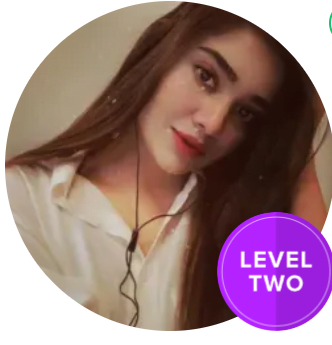 Meet Munazza – A clothing professional from Pakistan. With years of experience in the fashion industry, she has the know-how to make any look feel fresh and unique. Whether you're looking for a stylish outfit for a special occasion or an everyday wardrobe revamp, Munazza can help you look your best. Ready to take your wardrobe up a notch? Get in touch with Munazza in Asattractive – she's sure to have just what you need!