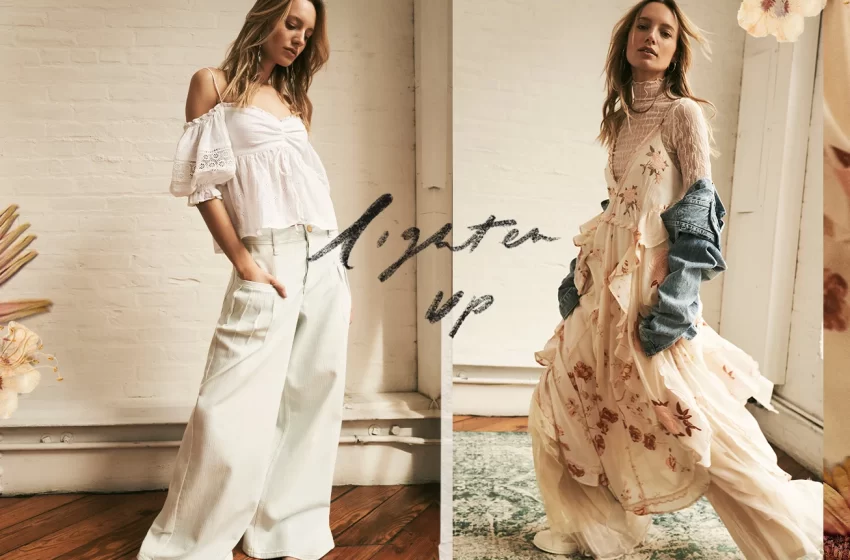 A Guide – How Make a Statment With Bohemain Look
[2023-3-30 update] Artsy, carefree, flamboyant, serene — what's that one fashion style these words make you visualize? We know you're thinking exactly what we're conveying — the Bohemian Style.
Bohemian, commonly known as the modern-day "BOHO" style, manifests liberty of expression through its idiosyncratic dressing.
The style usually includes loosely-fitted flowy dresses, exuberant, colorful prints with an element of embroidery paired with chunky-funky jewelry and other accessories like headbands, hats, sunglasses, boots, or open-toe flat sandals.
Doing so elucidates that Boho style is not just a fashion trend but a complete lifestyle.
BOHO-CHIC STYLE — A HISTORY
The bohemian "boho-chic" style was brought in vogue by the flower children, otherwise known as 'hippies, ' dating back to the 1960s and 1970s.
It gained worldwide popularity based on the belief that it turned down the concept of mainstream luxurious fashion trends and rigid societal criteria of conduct.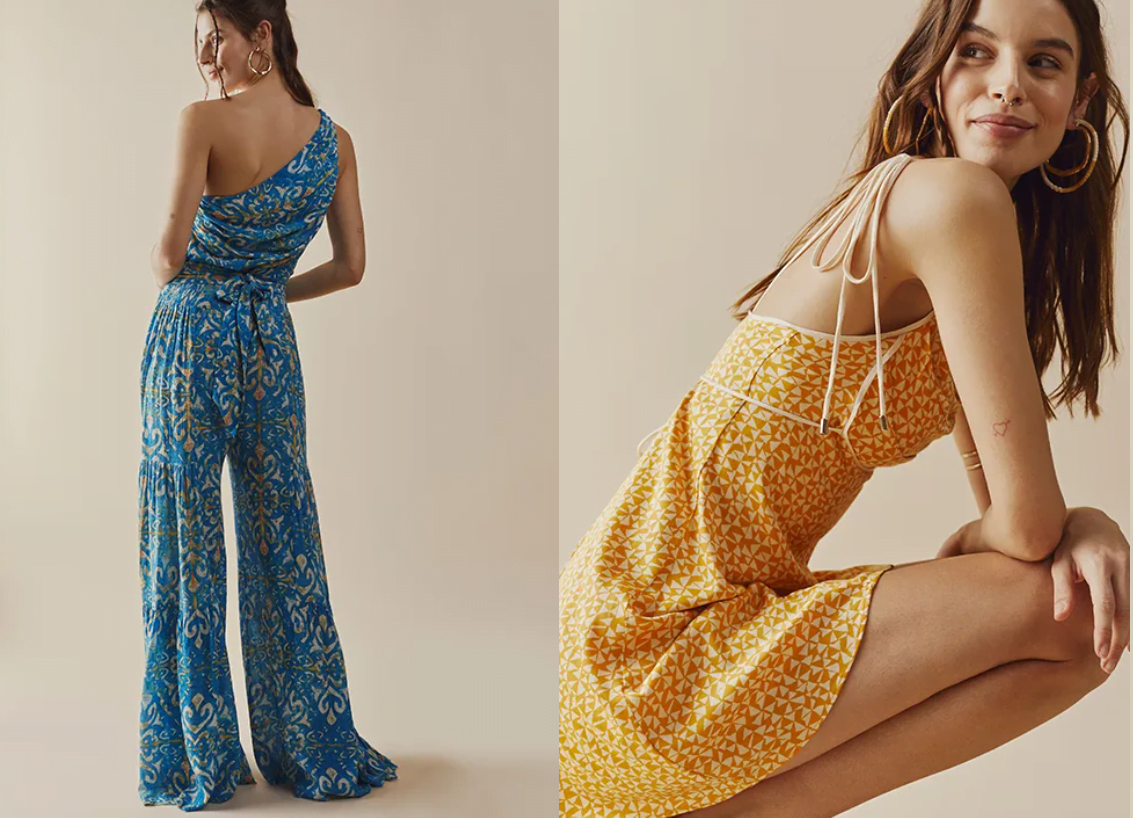 Bohemian Style is a fashion statement for people who prefer their clothing as free-spirited and eccentric as themselves.
Do you like wearing casual and comfy clothing while looking chic and natural at the same time? The Boho style has got you covered.
BOHEMIAN STYLE OVER THE YEAR
The great, quirky Boho Style is a free-spirited way of life that evolved throughout the years has been with us in some form of fashion ever since.
A significant reason for its continuous hype is the embodiment of a boho vibe created by notable names like Talitha Getty, Stevie Nicks, and other celebrities like Sienna Miller, Kate Moss, Zoe Kravitz, Vanessa Hudgens, and Selena Gomez, who really kept the Bohemian aesthetic alive in the '00s.
Music festivals like Bonnaroo and Coachella also played a vital part in the revival of the Bohemian Style movement.
Concert attendees carry the vintage Boho vibe and mishmash it with the modern fashion creating an outlandish Boho-chic vibe.
STYLE GUIDE FOR A COMPREHENSIVE BOHEMIAN LOOK
There are many subcategories for donning the Bohemian style, but here we're going to discuss the three main ones, including Western Boho Style, Nomadic Boho Style, and Modern Boho Style.
Western Boho Style
As the name implies, this is a western-style look, ideal for a desert explorer or someone who prefers to carry the cowboy looks.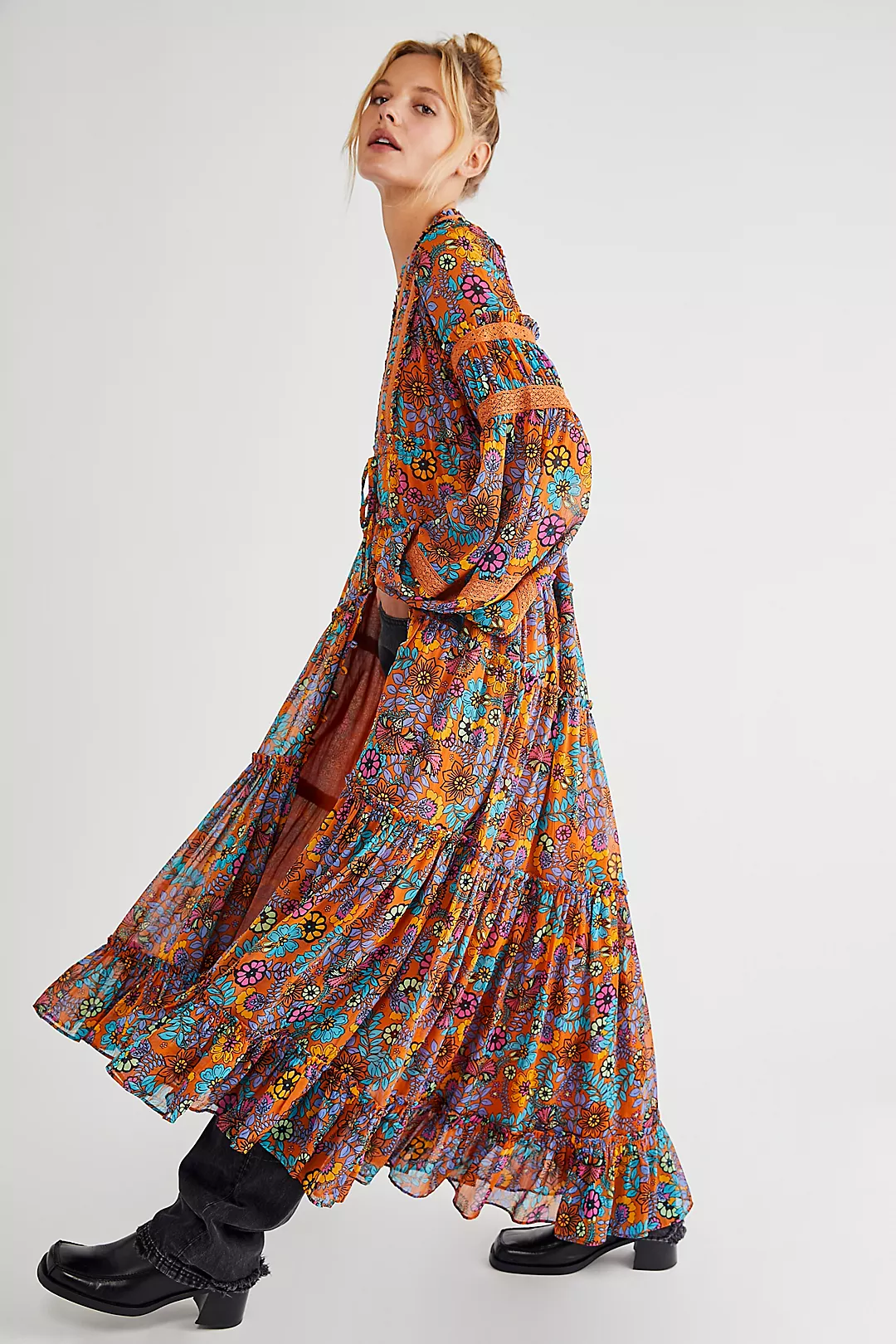 The clothing pieces associated with this style include dresses like floral midi dresses and ponchos; shoes like cowboy boots or western booties;
hats like cowboy hats or fedora hats; accessories like bolo ties, faux leather belts, and vintage jewelry items that help you make a statement.
Nomadic Boho Style
This style is the more eccentric, free-spirited traveler-type Bohemian Style. The clothes that go with it include flowy maxi dresses and skirts with lots of layers, shoes like strappy flat sandals or gladiator sandals, and edgy floppy boots that give a perfect adventurer vibe.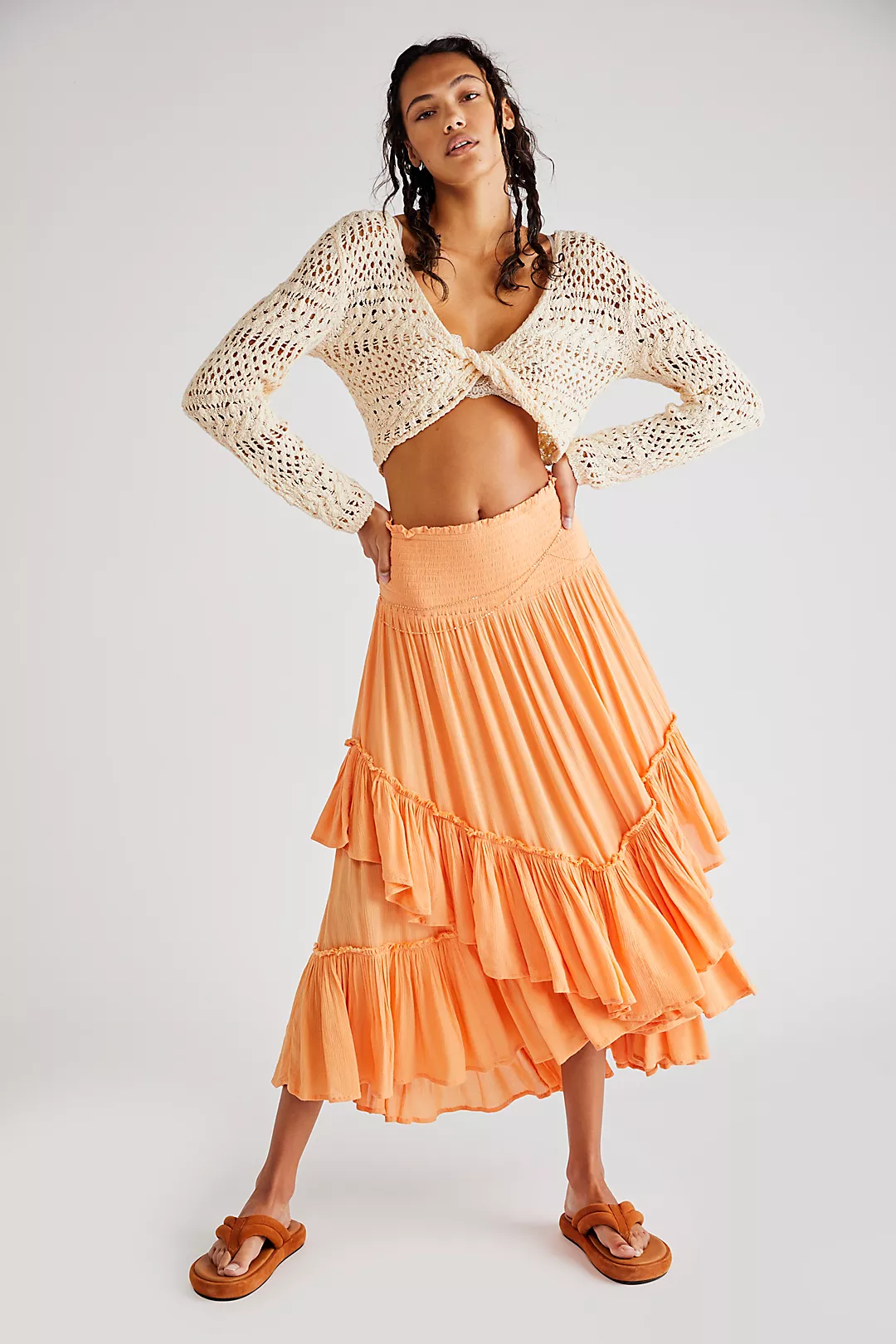 Furthermore, accessories like headscarves, rustic-looking jewelry items, and hairstyles like braids, especially messy fishtail braids, would compliment the Nomadic Boho look very well.
Modern Boho Style
It's a modern and more casual form of fashion encompassing outfits like graphic T-shirts and shorts, wide-legged jumpsuits, or shorter vibrant wrap dresses and skirts preferably above knee-length because it gives it a more modern appearance.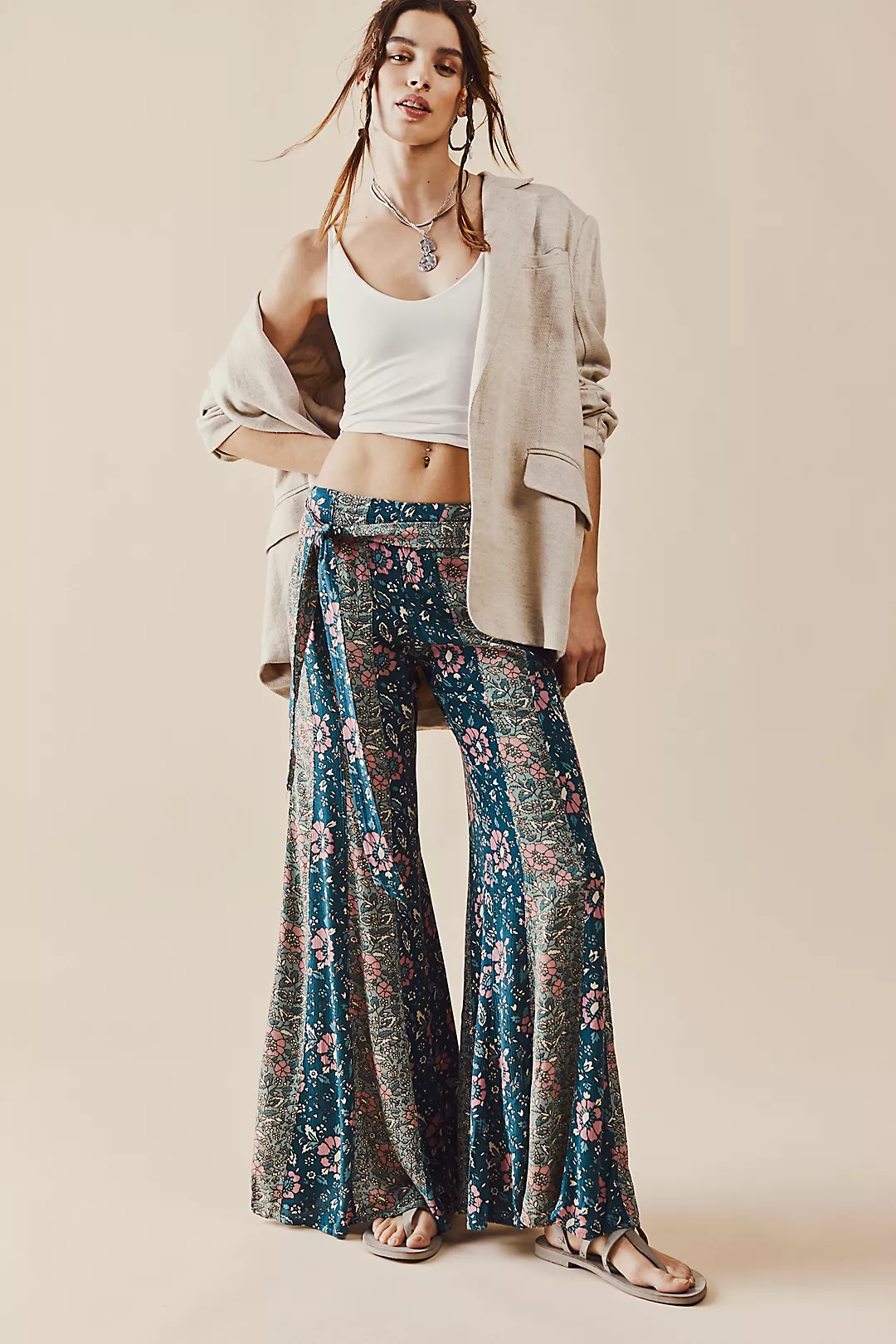 Shoes like thigh-high boots; hairstyling with space buns; accessories like thick belts, leather bands or bracelets, chokers, and statement earrings will help you finish your perfect Modern Boho look.
ESSENTIAL TIPS TO MAKE A STATEMENT WITH BOHEMIAN STYLE
Earthy Tones
Always go for earthy tones while putting together a complete Boho look. Choose more greens, blues, browns, yellows but mustard warm yellows, oranges but more rusty ones to give a natural and serene outlook.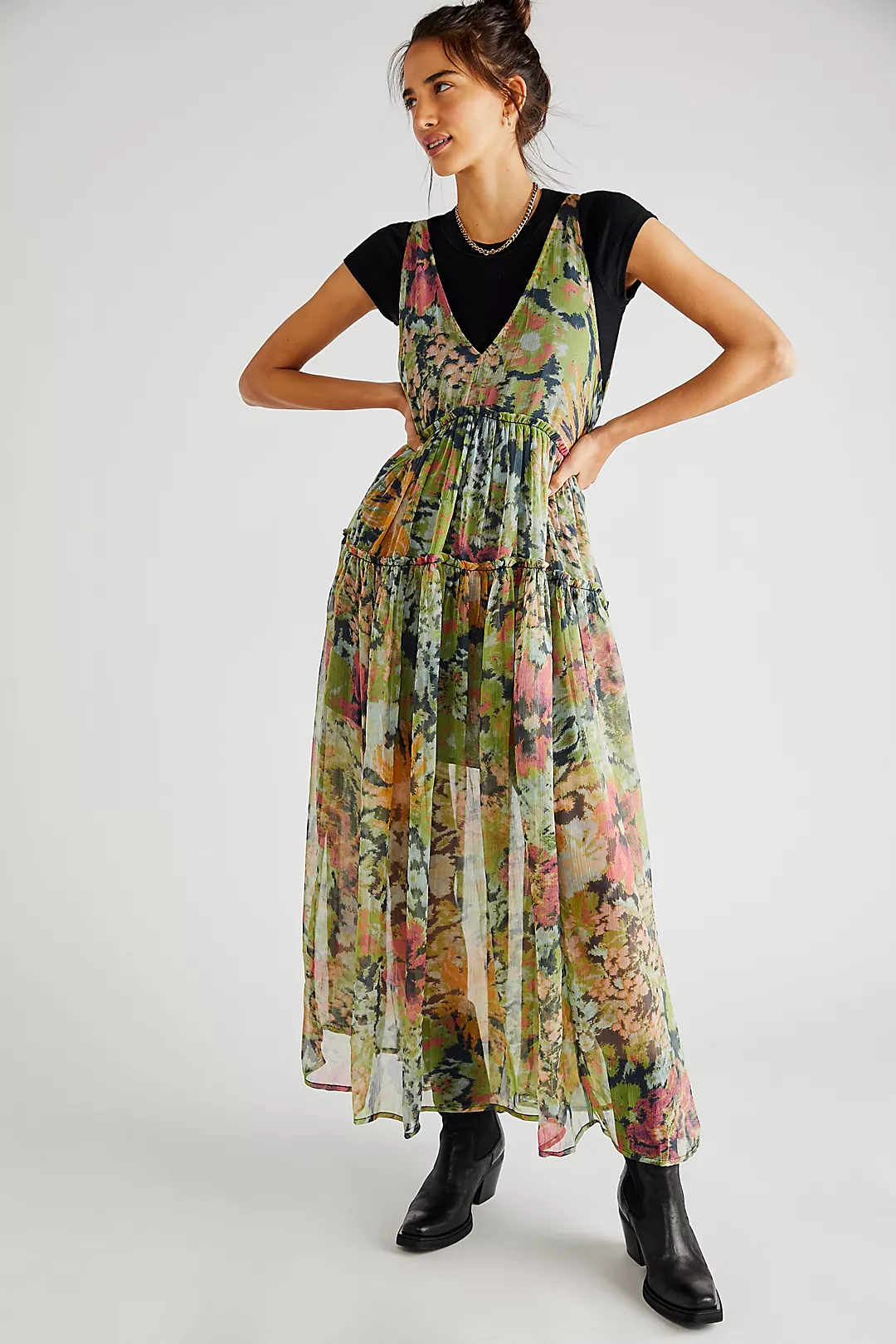 These colors would look even cooler if you pair them with rich colors like red, pink, blue, and turquoise.
Your choice of shades should be fascinating.
It should be something that instantly attracts the person or audience in front of you.  
Messy and Loose Hairstyles
Whether you're making braids or space buns or even using a headscarf or wearing a hat, you should know one thing: Let It Loose.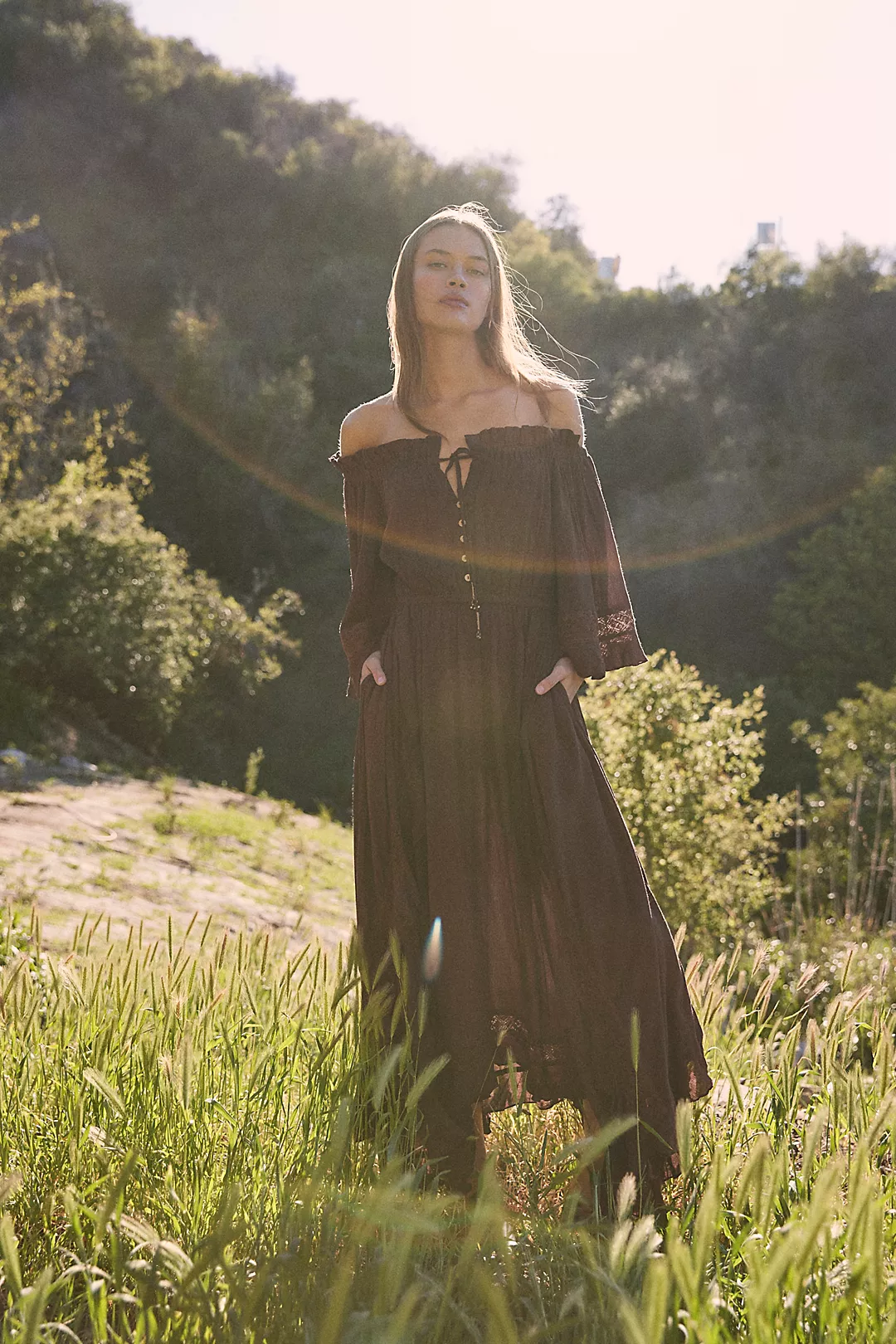 It will definitely give you a more messy and unconventional touch. There is no such thing as neat hair in bohemian fashion.
Boho hair is all about messy and untidy hair buns, braids, and ponytails. If you are still confused about the look, let your hair flow.
Give them a wavy texture with a hair straightener, or you could also use a curler to make it look more defined.
More Layers, More Quirky
Skirts, cardigans, jumpsuits, midi or wrap dress, whatever you're opting for, make sure to add multiple layers to complete a perfect flowy outfit.
A Boho look is all about the way you layer yourself.
The more creative it is, the chicer it appears, so thinking before topping off your look is an essential part of completing your boho look.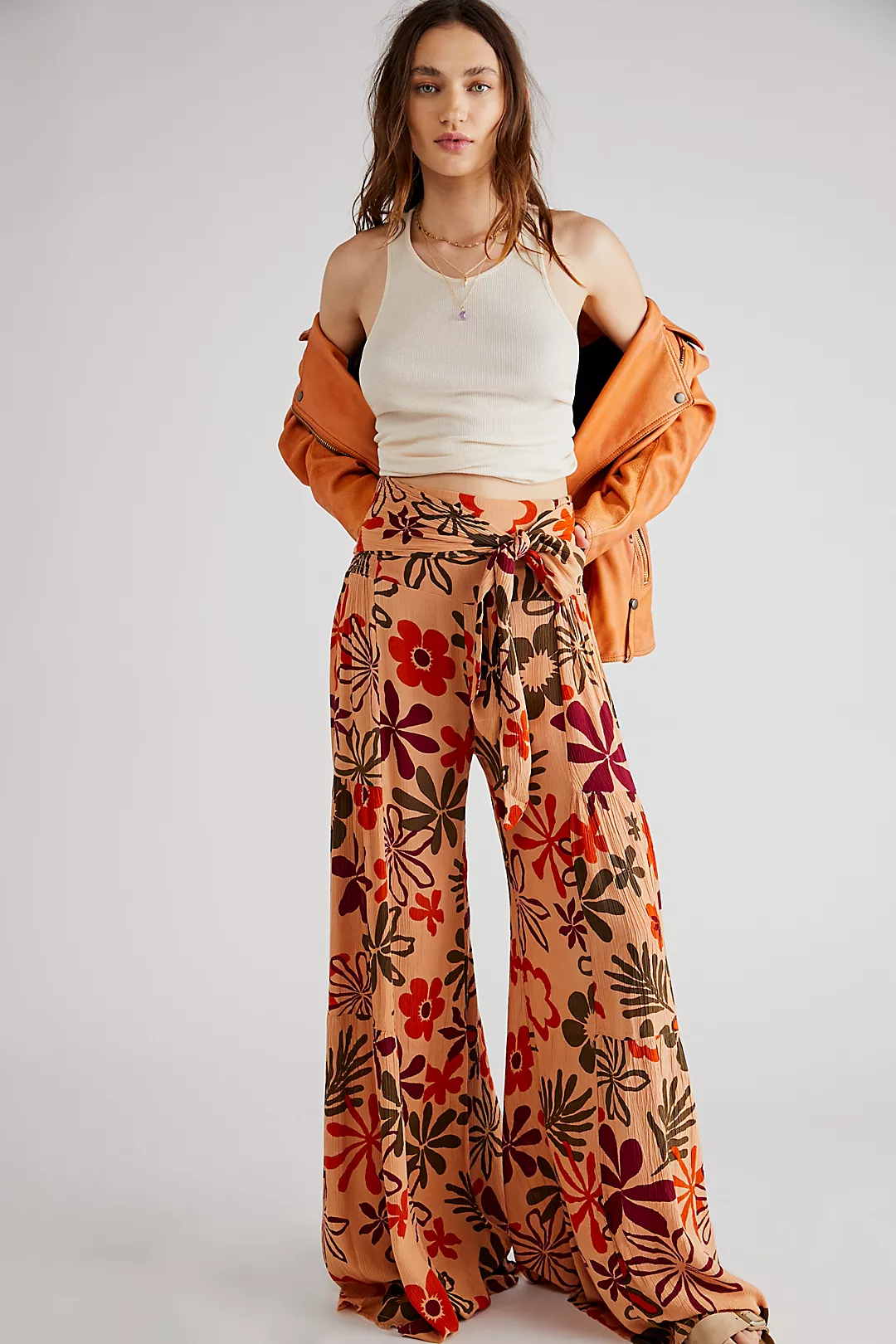 Find separates that complement your inner and outer clothes. Layer yourself in a fun and eye-catching style.
Do not overdo. Your attire should look appropriate and in place.
Playing with colors would help you create the magnificent look you want.
Mix both light and dark tones and see how it does the magic.
Junk Jewelry
Instead of shiny expensive jewelry bought from high brands, go for handmade chic jewelry items created by local artisans.
Shell, coin, and wooden jewelry pieces with big beads and threads or feathers are your go-to items.
Do not fall for expensive yet unattractive pieces of jewelry.
Go for pieces that are local and cheap.
You can also make your own bracelets, bands, and neckwear with the bracelet set you used to play with, perhaps when you were a young baby girl.
Look for home-based jewelry makers as they have amazing jewelry pieces and are light on the pocket.
Vivid Scarves
Scarves are a must-have for a Bohemian-chic-inspired wardrobe. Wrap a scarf around your neck or on your head, or tie it around your waist or wrist, or else drape it around like a shawl; it will give you a free-spirited unorthodox vibe perfectly well.
You should have your closet filled with scarves.
Scarves with quirky patterns and unique prints make your look appear bohemian and decent at the same time. If you plan to keep a boho look no matter wherever you go, do not forget to add a scarf on.  
Off-beat Adornment
A salient feature of Bohemian fashion is its offbeat ornamentation. Feathers, lucky charms, tassels, fringes, sequins, beads, crystals, and embroidery on clothes, footwear, and bags add an artistic gypsy vibe to your attire.
If you are stitching your bohemian outfit yourself, make sure you add fancy elements. Staple your long frocks with colorful tassels.
Add pretty keychains to your bags. Put on a tie with your favorite top. Go for clothes that are rich in culture.
Cultural clothes have a special place and reverence in bohemian fashion. If you want the perfect boho look, wear tops and shirts with thread work on it.
Boots and Sandals
Boots and sandals are ideal choices for making a statement with your Bohemian look, but it can also be a little confusing when putting together a Boho-chic outfit.
Our suggestion for boho style footwear will be to wear sandals when you want to look your best and prefer feeling comfortable, whereas opting for boots when you are okay with everything as long as you can flaunt that quintessential boho-chic look of yours.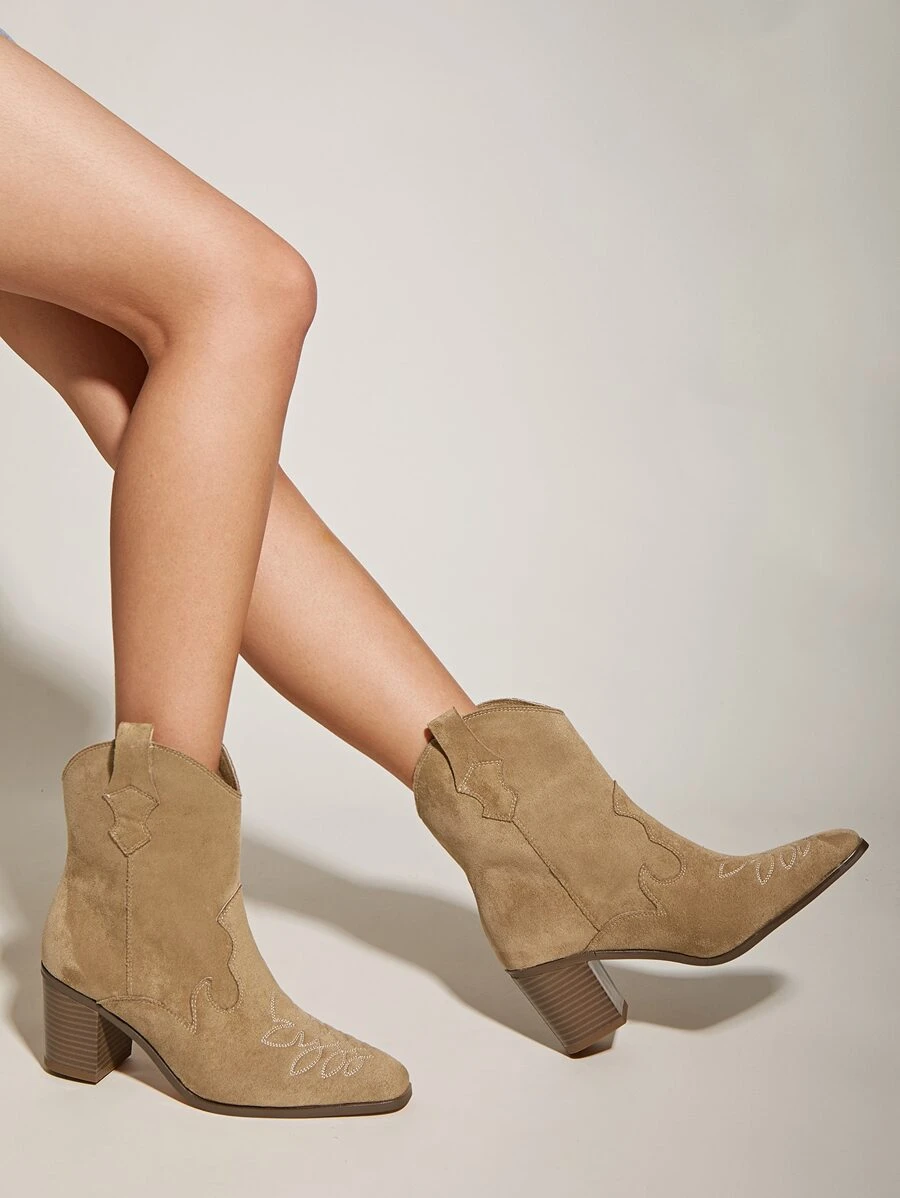 Strappy sandals are pretty famous in bohemian styling. Pick flats that are comfortable as well as of a unique style.
Vibrant Prints
Select multi-colored funky prints but with an undertone of a dreamy vintage vibe. Earthy colors and floral prints are the most preferred combination for this vogue.
Other choices are zigzag and tiger print; they also look pretty stylish and bohemian.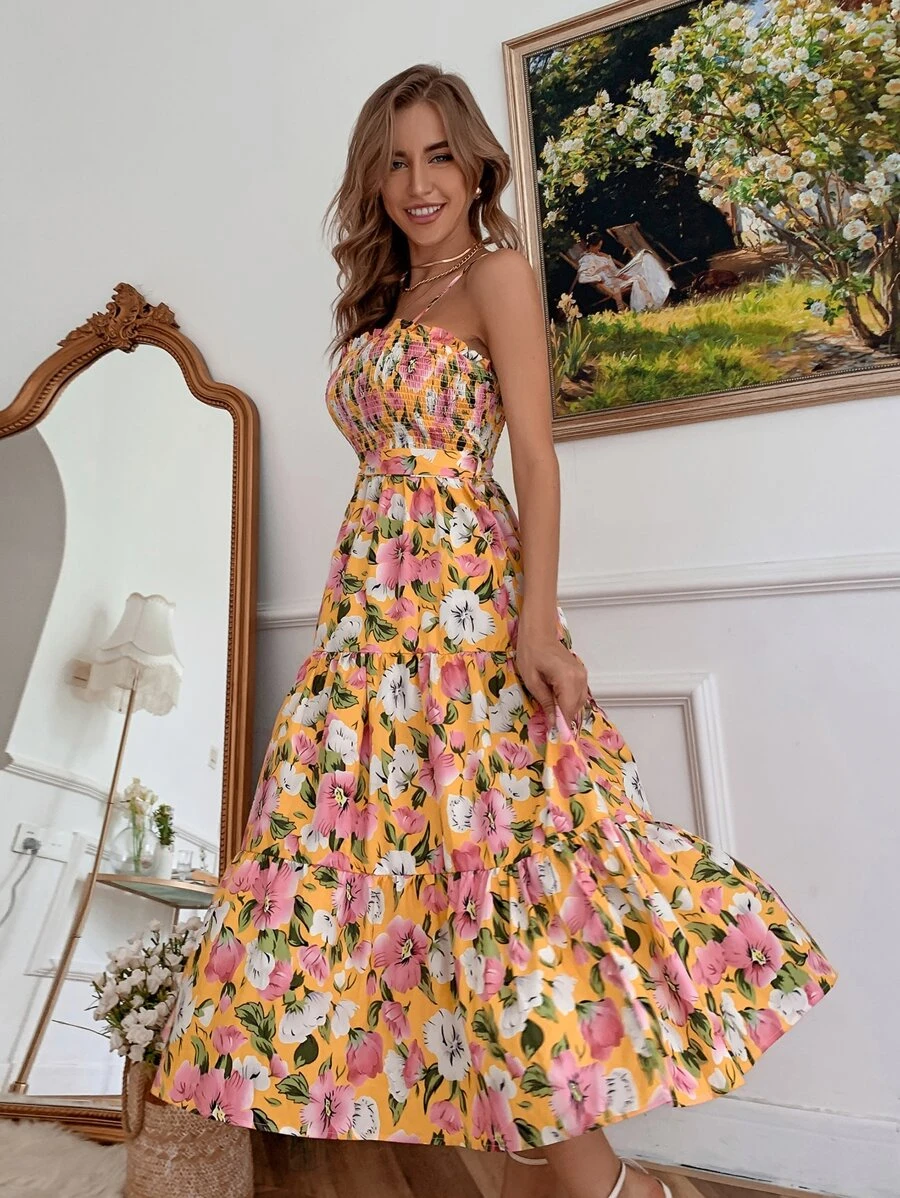 You will find several prints while exploring through the collection at Freepeople, Boohoo, Lovestitch. You just have to keep in mind the selection of vibrant and funky colors.
Pick colors that boost your confidence and freshen your style.
Top It Off with A Bag
The last and most important element to help you make a statement and conclude a Bohemian-chic look is carrying a bag. Crocheted, jute, and silk bags are the most suited variety of bags for this fashion style.
If you are going for a casual look, carry a cross-body bag made of jute or leather. You can also carry clutches and pouches to complete your bohemian attire.
Big bags add life to the boho look, so make sure your wardrobe is rich in big handbags. Do not hesitate to carry an oversized bag because bohemian fashion is about a relaxed look. Anything that seems proper and appropriate cannot count as bohemian fashion.
THE TAKEAWAY
There is no limit to creating a bohemian look or outfit. If you love to mix and match things, boho fashion should be your go-to style.
You can even put together a boho outlook with other styles you follow.
However, your outfit should always look comfortable and easy. You should feel happy and relaxed in the bohemian dress you choose to wear.
We hope this guide will help you enhance your bohemian fashion style, helping you make a strong statement with your fashion sense. Go and get more perfect boho dresses for women tips at our sites. 
Blog Writer: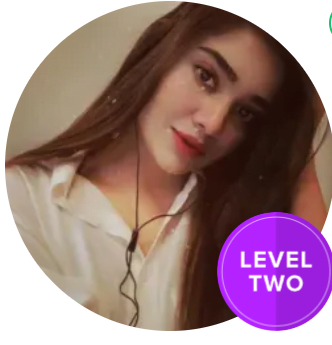 Meet Munazza – A clothing professional from Pakistan. With years of experience in the fashion industry, she has the know-how to make any look feel fresh and unique. Whether you're looking for a stylish outfit for a special occasion or an everyday wardrobe revamp, Munazza can help you look your best. Ready to take your wardrobe up a notch? Get in touch with Munazza in Asattractive – she's sure to have just what you need!