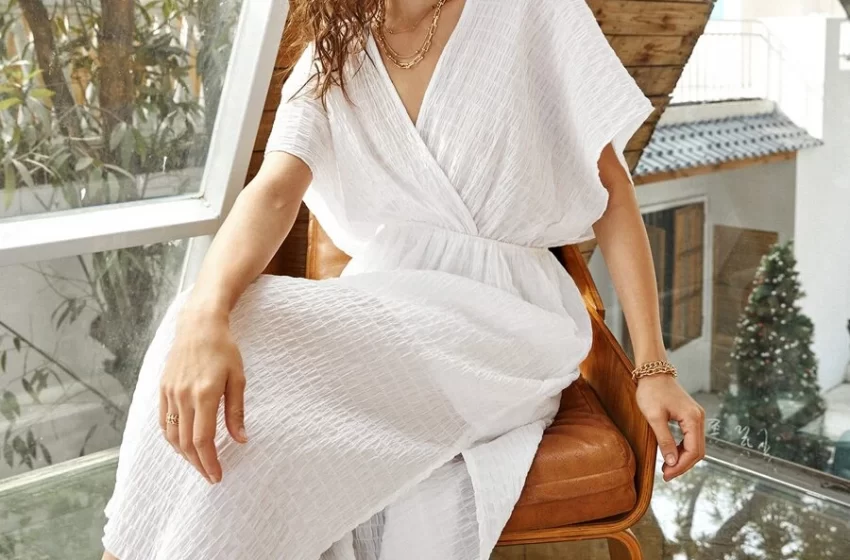 Boho Chic Clothing: How To Wear For Casual Occasion
[2023-3-30 update] If you look at history, Bohemian Culture was considered one of the most luxurious cultures of the world during the 60s and 70s, and women who used to wear these boho outfits were considered classy.
However, these boho outfits have made a comeback after celebrities like Kate Moss and Olsen Twins started to wear them again.
And as of 2023, Bohemian dress are a proper thing, and it is necessary for all women at least to have one boho outfit in their closet.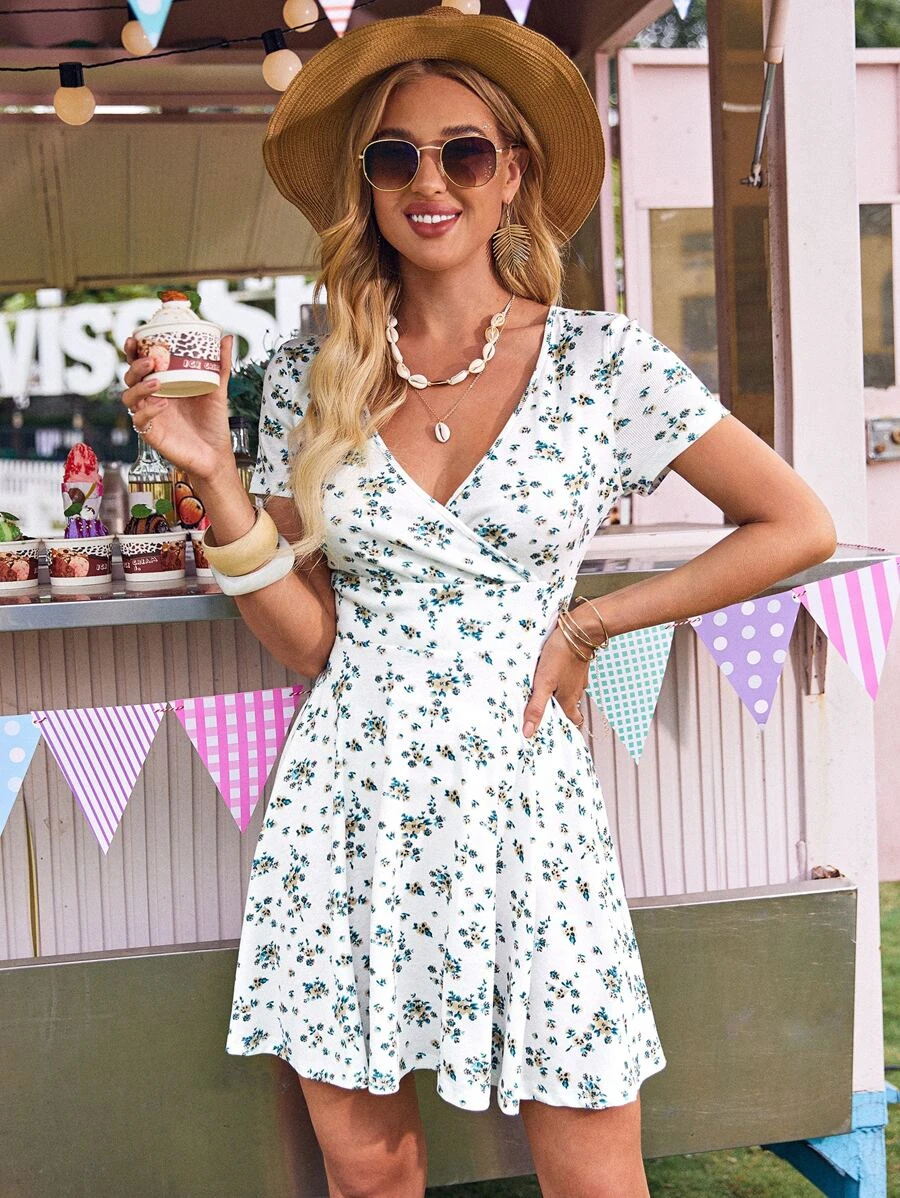 But there is a catch: these boho dresses are sometimes too much and can be very hippie. So, now we know you wouldn't want that, right? Well, here the question that arises is, how to wear these boho-chic clothes casually?
Well, we have got you covered. If you want to learn more about causal boho chic clothes for women, causal women's blouse, or causal boho tops, then continue to read ahead, as this post will help you learn about how to wear boho chic clothing for casual occasions.
Boho Lace Top With Ripped Denim Jeans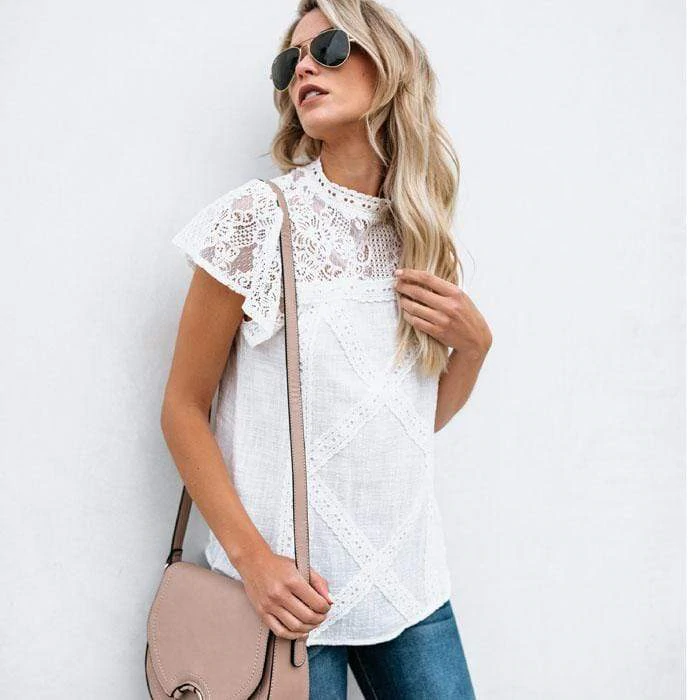 Nothing looks more casual than a boho lace top paired up with ripped denim jeans. This look is perfect for a strong woman on a casual summer day.
You can choose any color from these casual boho tops and pair them up with blue jeans, and that's all.
This outfit is a must-have for all women looking for boho chic casual looks because it is so effortless and yet makes you look classy.
You can add up a touch by wearing sunglasses and carrying the long-belt handbag, and you are good to go.
We love this lace top in white, but you can go with any color you want.
Go look for casual boho tops, and you will have a long list from which you can choose your favorite.
Boho Offshoulder Blouse With Denim Shorts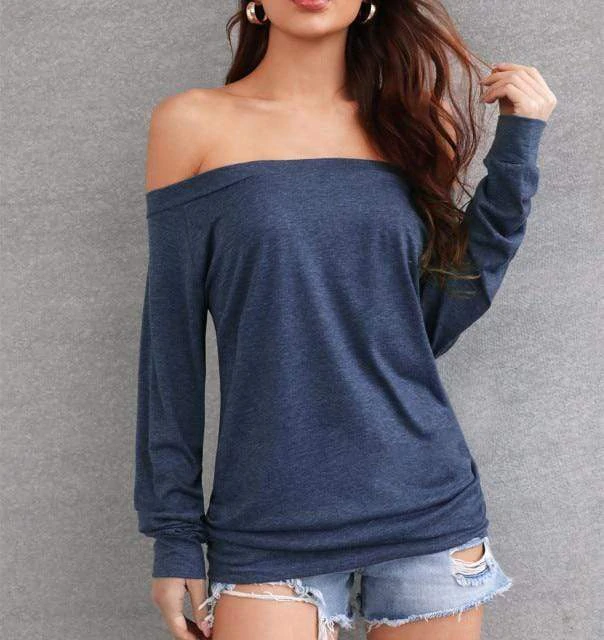 If you want to go casual but also want to look hot at the same time, the best thing to choose is an off-shoulder top.
Not only will this provide a hot and sexy look, but it will also make you look really adorable.
Pair this plain boho off-shoulder top with ripped denim shorts and add a little accessory as you like. Get any color you like, could it get more casual?
You can wear this outfit on a date or even at a friends' gathering, and you will have all eyes on you.
The best part about this outfit is that not only is this super casual but also super comfortable like;
you won't have to worry about getting irritated or annoyed, you can easily wear it for hours and feel relaxed.
Boho Long Fitted Sleeves Knitted Cardigan With Flare Leg Jeans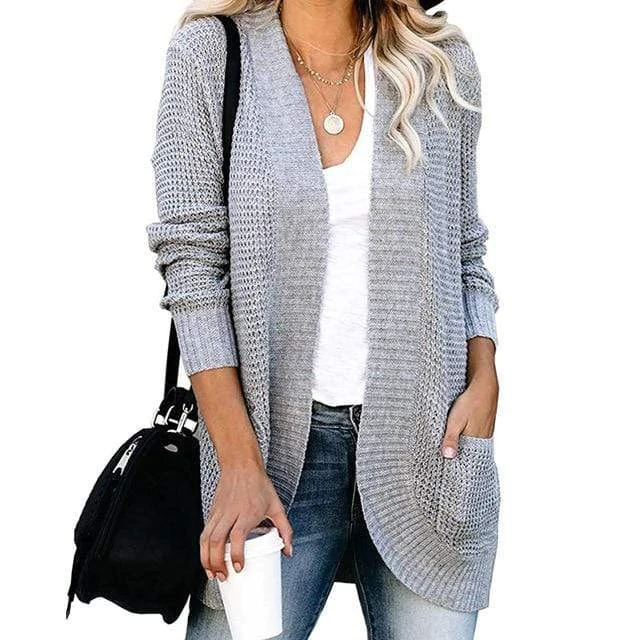 Many people have this misconception that Boho dresses are only for summer, and we understand why this misconception exists, well, because most boho outfits are suitable for beaches and picnics and are summer outfits.
We do agree most of the boho clothing is for summers, but we do not agree at all that it's all for summer, there is some pretty great variety for winters as well. And this long sleeves Boho knitted cardigan is our favorite.
It is ideal for winters, and you can simply wear it over a plain t-shirt and with flare-leg jeans.
We are sure there are no better casual boho chic clothes for women to wear in winter than this one.
Especially the pocket detailing tops it all up, and we recommend that every woman must have a cardigan like this to show off her casual yet classy side in winters.
Bohemian Striped Sweater With Boho Denim Shorts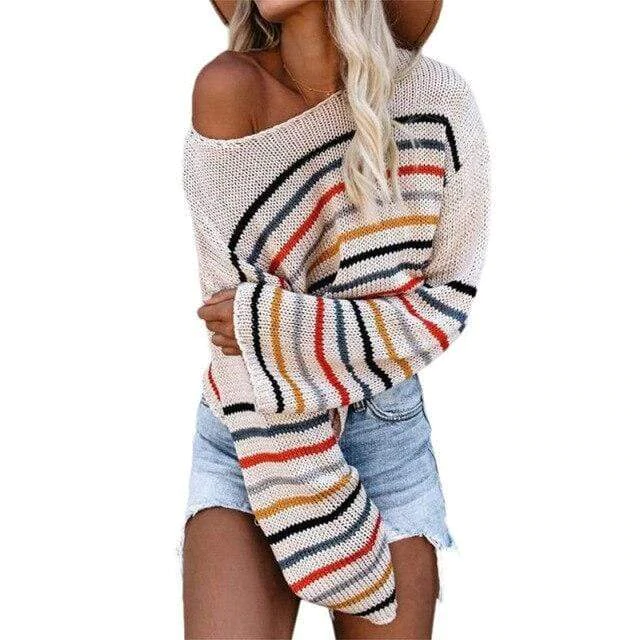 Here's another boho chic casual outfit for women to wear in winters. Bohemian fashion is all about stripes and patterns, and you will see a lot of Bohemian sweaters with these stripes.
You can get two colored stripes or even a rainbow, but stripes are a must. Get a boho striped sweater and pair it up with Boho denim shorts, and you have a casual and cozy look for a perfect winter evening.
You need to take a look at these sweaters, and you will find so many styles from baggy sleeves to fitted sleeves, from off-shoulders to turtlenecks, but make sure you have the striped pattern on.
Boho T-shirt With Boho Frill Skirt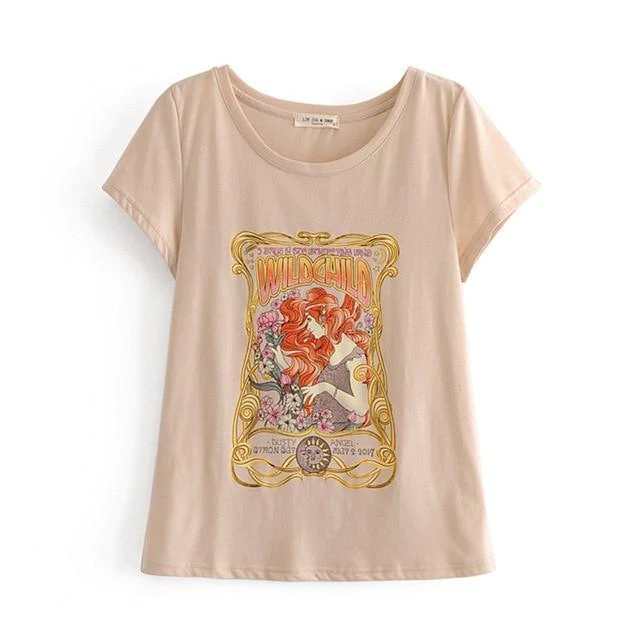 If you want to get extra casual and want to do absolutely no effort, you need to stop and get a Boho T-shirt. You know a t-shirt is the best portrayal of going all casual.
You can get these boho t-shirts of any print you like and any color you want.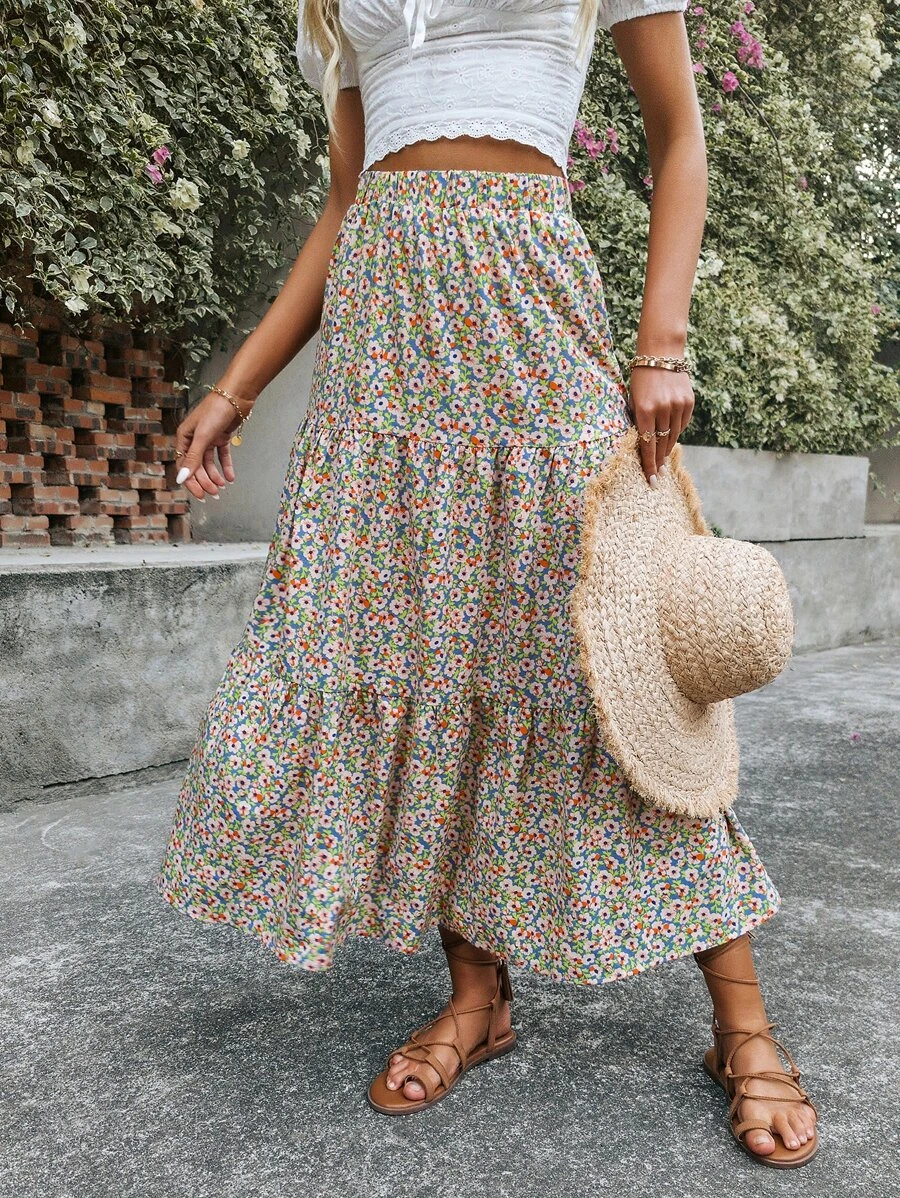 Wear these t-shirts along with a boho frill skirt, and you will not even look casual but even have a casual vibe.
You can even add a little detail by wearing a belt on your waist. Get the girl inside you something fun to wear.
We would suggest getting as many t-shirts as you like first, they are extremely cool and comfortable, and secondly, they are reasonable.
And well, a girl can never have enough t-shirts, right!
THE BOTTOM LINE
This list has all the best casual boho chic clothes for women, and we are sure you would have loved them all. We have done our research for you and mentioned all the trending casual boho clothes, including tops, pants, and even skirts.
We believe that having the perfect bohemian outfit is essential, and sometimes it can get really difficult to find the perfect match for your top or your bottom.
This is why we made sure that you are not left with only a top or a bottom, you have them both.
We hope that our information was useful for you, and we believe you are now on your way to getting some new Boho Outfits!
Blog Writer: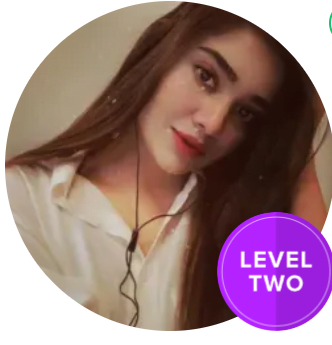 Meet Munazza – A clothing professional from Pakistan. With years of experience in the fashion industry, she has the know-how to make any look feel fresh and unique. Whether you're looking for a stylish outfit for a special occasion or an everyday wardrobe revamp, Munazza can help you look your best. Ready to take your wardrobe up a notch? Get in touch with Munazza in Asattractive – she's sure to have just what you need!