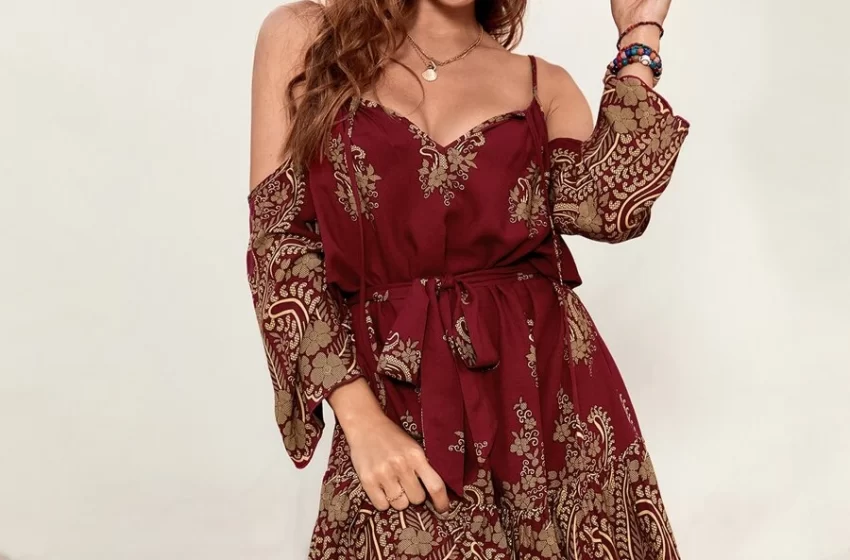 Low Budget Boho Dresses Ultimate Guide 2023
[2023-3-30 update] We believe every fashion-inspired woman should have at least a single Boho dress in her wardrobe. However, the problem here is that these bohemian dresses can often become difficult to pair correctly or find in a wide variety.
Well, not anymore, because in this post, we will be creating a Boho dresses with low budget ultimate guide 2023' for all those women who want to keep up with the Boho fashion and that too in a limited budget.
WHY BELIEVE US?
If you are a woman, it must be hard to believe that you can actually shop some amazing Boho dresses within a budget.
Well, this is why you need to trust us, we have done our research, and with that, we have come up with a list of the best low-budget boho dresses that you can get in 2023.
Not only that, but we will also be helping you to match your boho dress with the best-suited boho style footwear, because well, is an outfit ever complete without the perfectly matched footwear?
So, we believe that you need to place your trust and faith in us and review what we have put together for you, and we are sure by the end, you will happy that you trusted us.
Let's get started!
Bohemian Backless Maxi Dress + Boho Lace Up Gladiator Sandals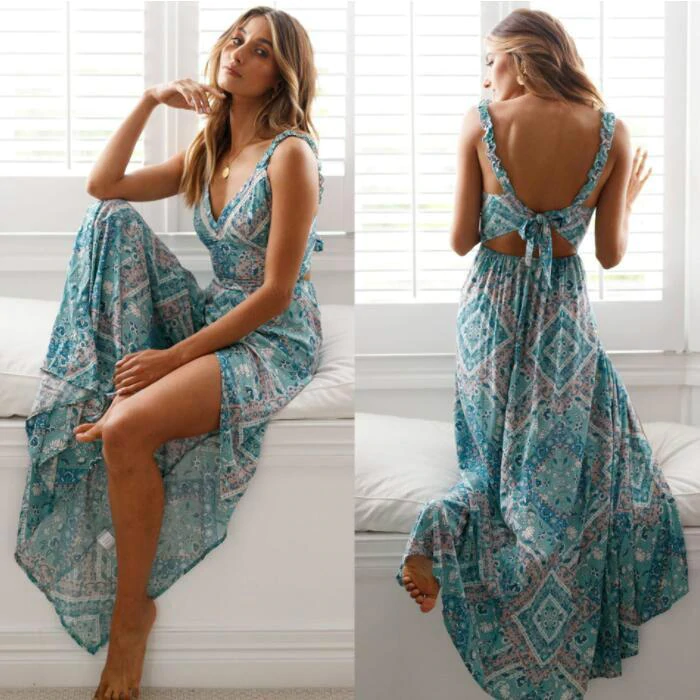 You can never go wrong with a Bohemian Backless Maxi dress, and we have found the one that is both sexy and low-budgeted.
This Boho Maxi dress comes with a beautiful pattern, is backless, and has a perfectly shaped V-Neck. And the slit just tops it all up.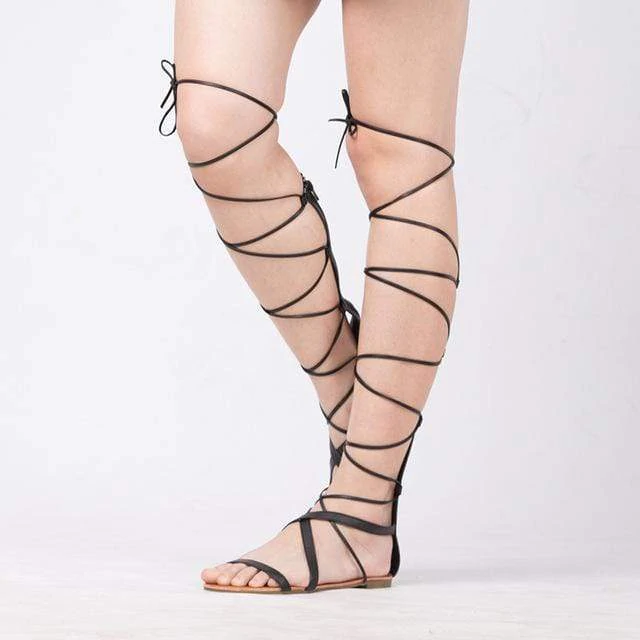 This Boho chic dress feels right for you if you are planning a beach trip or even a park date.
Moreover, you can complete your perfect outfit by choosing these lace-up knee-high Boho Sandals.   
These sandals go right with all Boho chic dresses with high slits, and let you have a perfect Boho casual outfit.
And the best part is that this dress and the footwear combined will cost you not more than a hundred dollars.
Now, can you find this perfect combination at this price elsewhere?
Boho V-Neck Long Sleeves Shirt + Boho Ankle Boots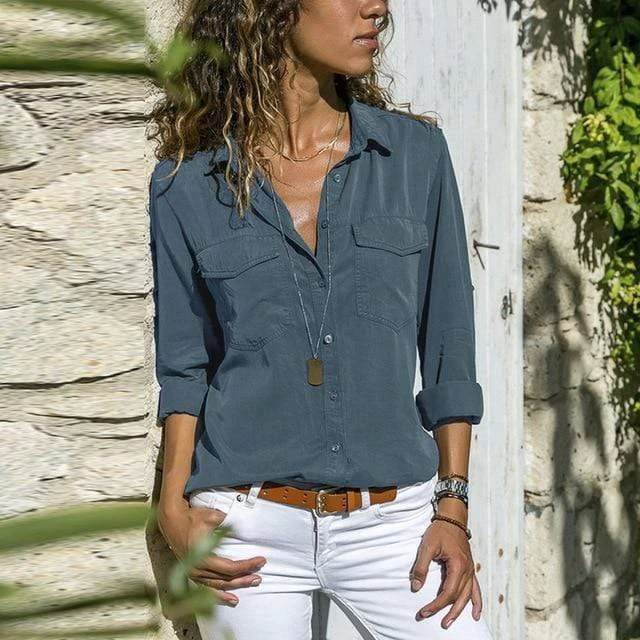 Bohemian fashion is not only about casual beach wears, but Boho formal dresses are something you need to look at.
In our opinion, we think nothing speaks more formal than a V-Neck button-down long sleeves shirt with matching pants and the perfect pair of boots.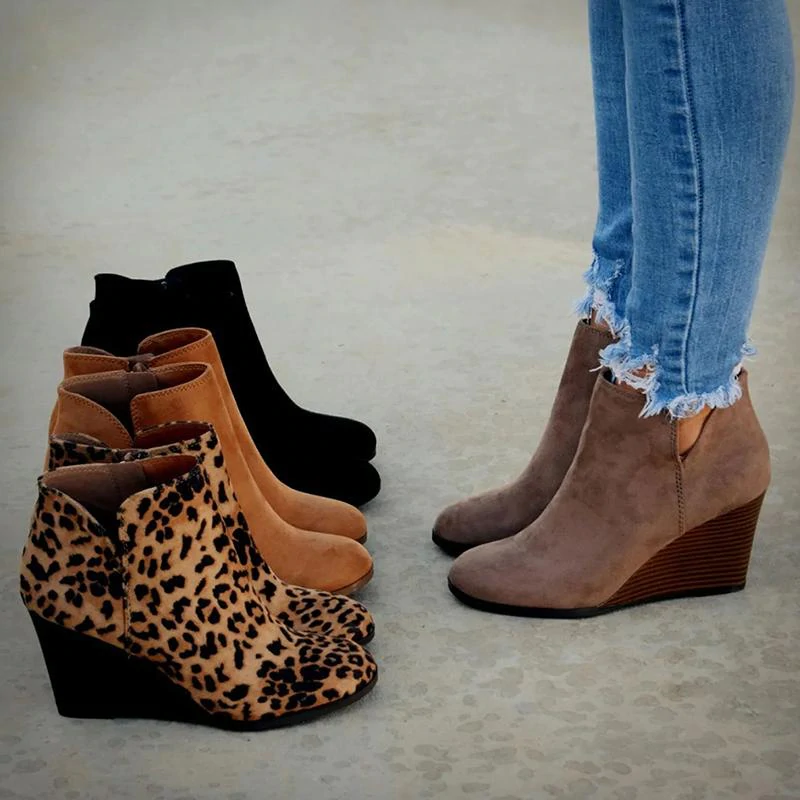 This formal Boho combination is best for you to impress your supervisors at your workplace or to get attention to yourself in a formal event. The detailing of the pockets adds even more decency to this shirt.
Combine this shirt and the boots with matching pants and accessories.
A little tip for you is to go with rolling up your sleeves, and you will see everyone in the room noticing you.
Lastly, this outfit will not only fit you perfectly but is also light on pocket compared to many expensive Boho formal shirts.
White Summer Dress + Boho Tassel Fringe Boots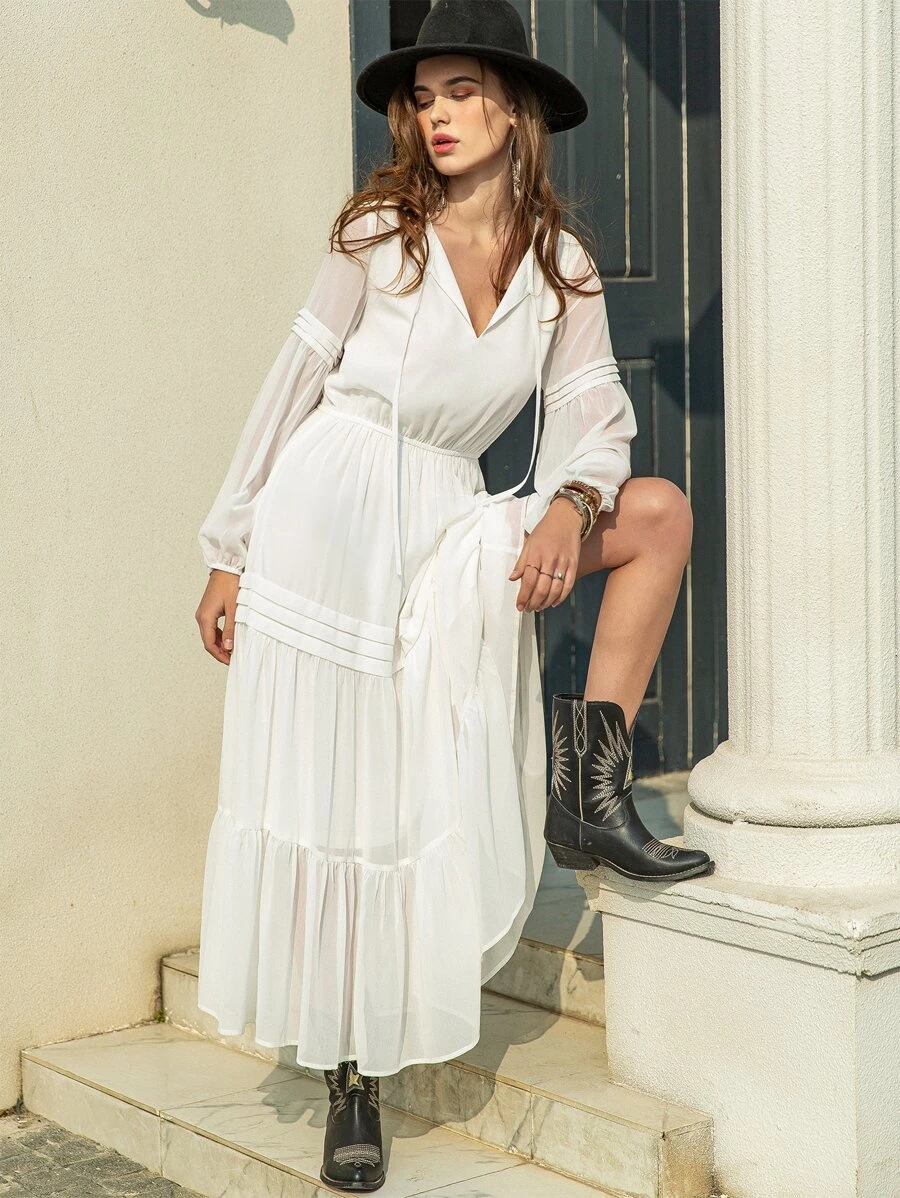 If you want to go all dressy with dressy boho dresses, this Boho white summer dress is a must-have for you.
You will look perfect in this sleeveless mini white dress, and not only that, but it makes an ideal outfit for a casual summer day.
Pair up this dress with boho tassel fringe boots, and complete your look by adding accessories that match your outfit and give out the perfect season vibe.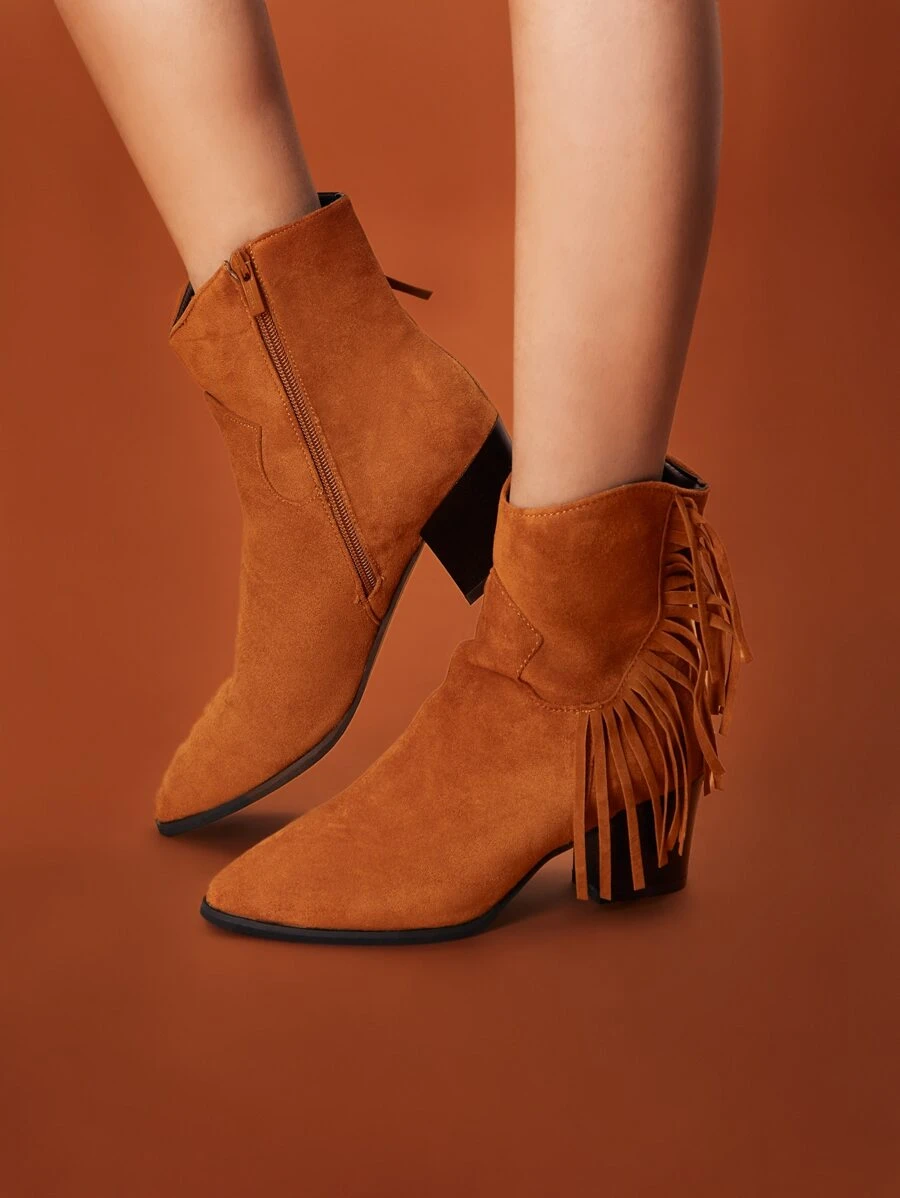 Moreover, you can get this cute yet sexy boho look within a limited budget so that you don't have to worry about spending too much. Don't think too much now, you need to have this look.
Boho Striped Sleeveless Rompers + Boho Cross Tied Sandals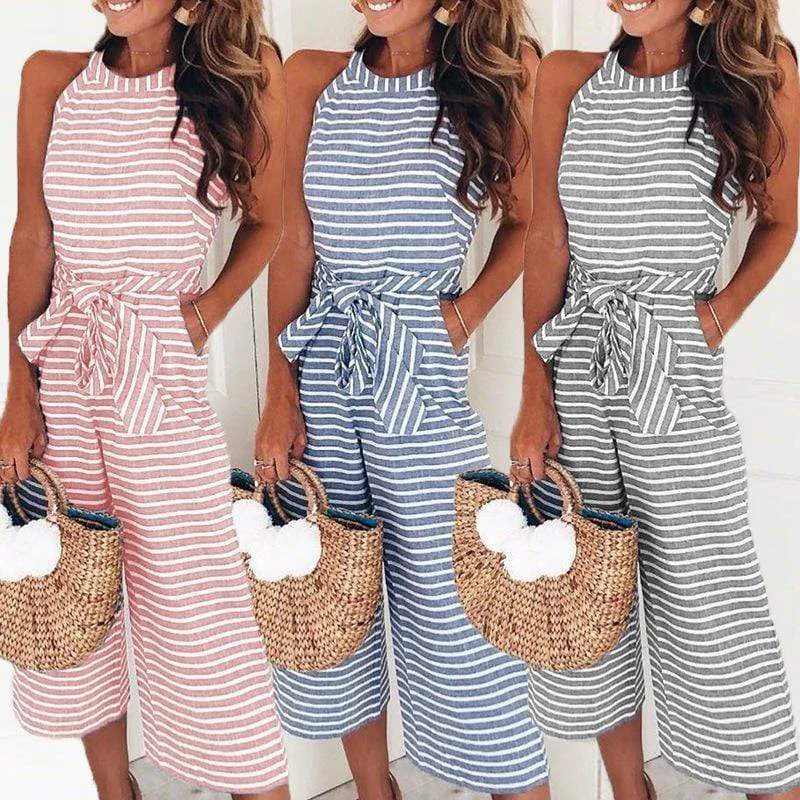 A woman can never go wrong with a striped pattern and a romper, and if she gets both of them combined, then there's no other definition of a perfect outfit.
This Boho sleeveless romper is something that speaks excellence, and we can't find any reason a woman would not want to own this.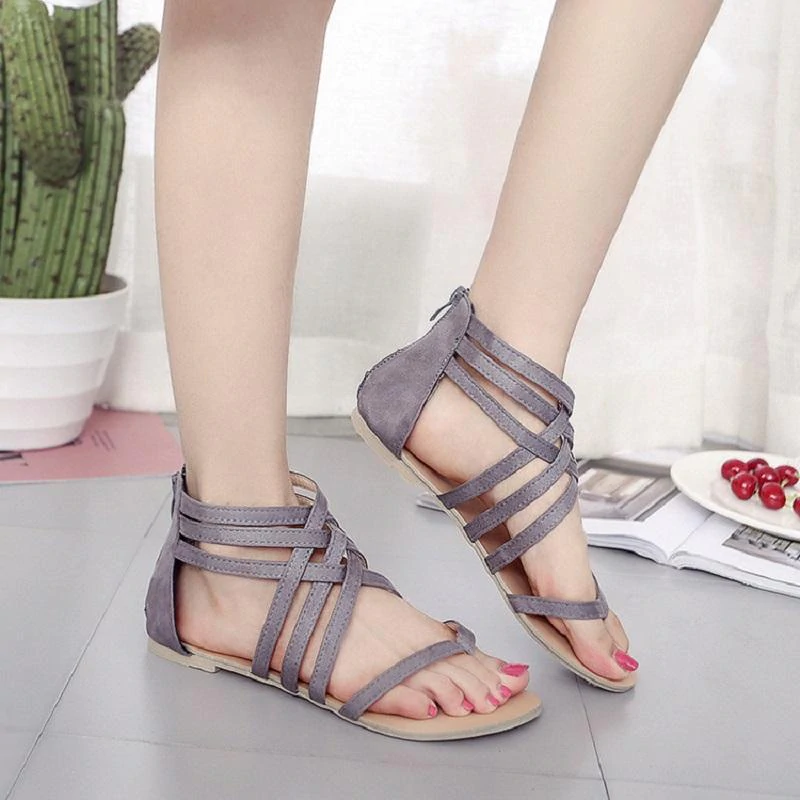 Match this cute romper with the boho cross-tied sandals, and make sure to impress everybody in the room with this adorable look.
This outfit is perfect for a casual brunch, a lunch date, or even a beach day.
Again, the price tags on this outfit are also as cheap as all we mentioned in this guide, and we believe you need to have this one right away.
Boho Floral Mini Dress + Boho Summer Flats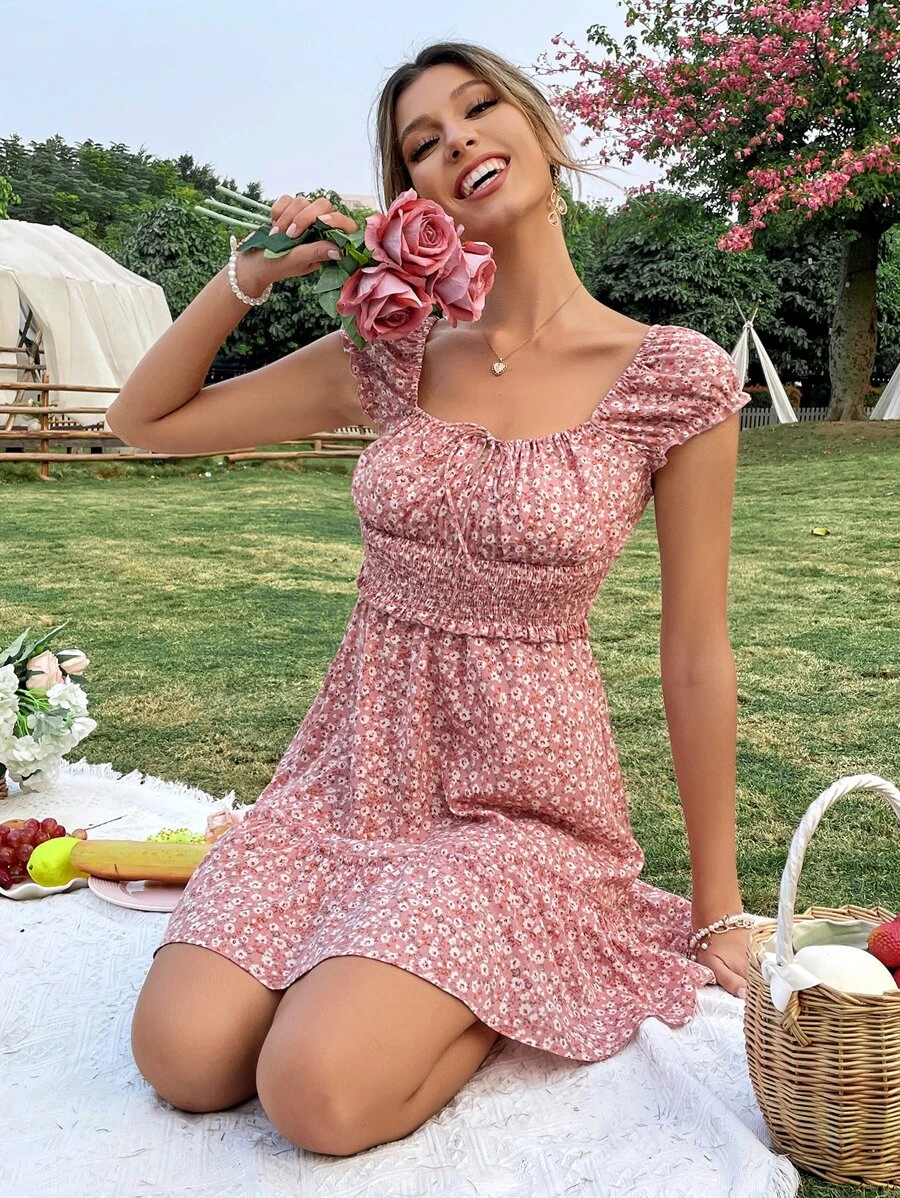 How can we mention Boho dresses and not talk about a floral one?
Well, that's not happening because we have got a perfect, low-budgeted, cute, and sexy boho floral mini dress for your perfect summer day.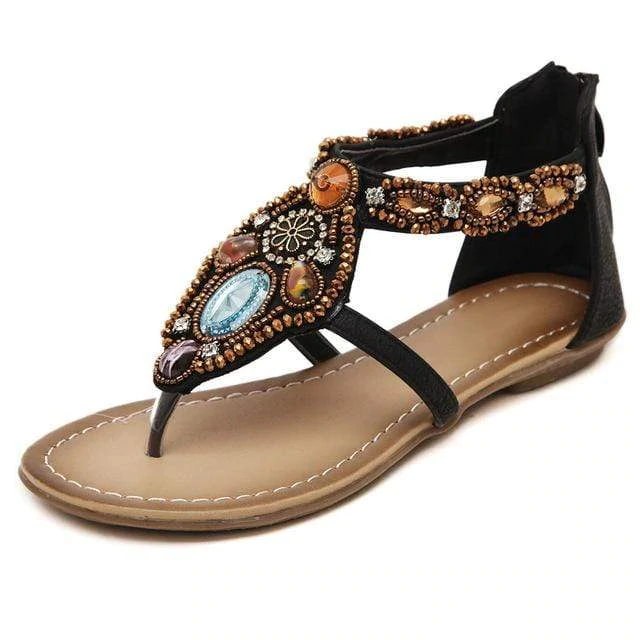 You can never get any more Bohemian than this outfit.
Match this floral mini dress with the Boho Summer Flats, and that's all, you will have an effortless yet impactful Boho look.
You can even add a little touch of some Boho Jewelry, but it looks just fine even without that.
This one so far is our most favorite combination because it is both elegant and sexy at the same time, and you can get the perfect boho vibe with this outfit on a casual summer day.
THE BOTTOM LINE
Coming to an end, we are sure that you must have decided which outfit of the above you are getting for yourself to add that missing Bohemian vibe to your closet.
Now, all you need to do is find the brand you want to order this combination from and get one for yourself now.
No matter what combination of the above you choose, you should not be worried about spending a lot of money because we have made sure that this list should match all women's pockets as well. So, get yourself some Bohemian looks!
Blog Writer: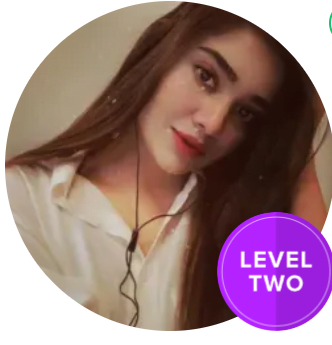 Meet Munazza – A clothing professional from Pakistan. With years of experience in the fashion industry, she has the know-how to make any look feel fresh and unique. Whether you're looking for a stylish outfit for a special occasion or an everyday wardrobe revamp, Munazza can help you look your best. Ready to take your wardrobe up a notch? Get in touch with Munazza in Asattractive – she's sure to have just what you need!