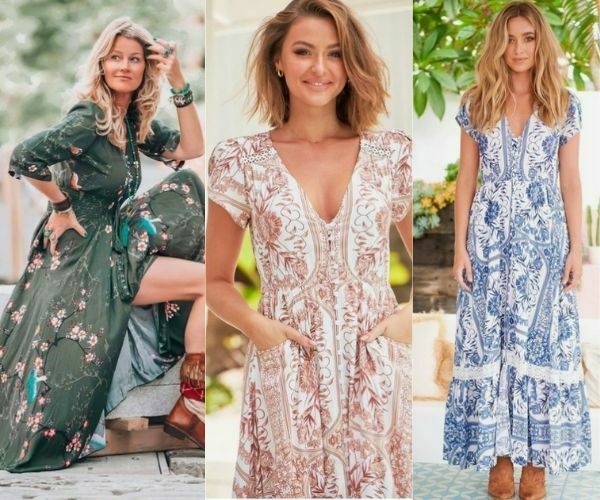 All About Different Boho Style — Here's What You Need To Know!
[2023-3-30 update] Imaginative, comfortable, and unconventional. These are some words that many use to describe the bohemian style. But, what exactly is bohemian style? (Cover image via saltycrush.com)
Bohemian fashion is closely tied to hippie culture. The clothes are made out of earthy, vintage patterns, neutral tones, and soft colors with a touch of the seventies-era and a taste for striking jewelry.
Boho dresses go beyond the boundaries of fashion trends; it is a culture in itself, one that revolves around a unique idea of expression.
Nowadays, the huge range of boho dresses and jewelry has made the trend a true sensation, one that reflects the principles of effortless, casual elegance, with its baggy clothing, playful jewelry, and general creative, artistic mix of hippie elements.
Boho dresses express the lifestyle attitude that goes with them: a contrast to conventional dressing, along with an equally unique, more accessible attitude and a social standing against everything from luxury to societal restraints.
Before we dive into the different bohemian styles and their variations, it is essential that we get familiar with the significant elements of what makes bohemian style stand out from all the other fast fashion trends.
DISTINCT ELEMENTS OF BOHEMIAN STYLE
As with any other form of style, the bohemian style also has some distinct elements that make the style unique and one-of-a-kind compared to other fast-fashion trends.
Bohemian style is timeless, and here's what you need to know about the elements that make it up:
LAYERING
The goal of boho dresses is to have an unrestricted, easygoing appearance. The aesthetic is inspired by hippies, who donned everything they possessed while traveling.
It was never about coordinating your clothes or flawlessly fitting a trend. Instead, the look heavily focuses on combining different components from your collection to form a cohesive hippie-chic appearance.
MAXI DRESSES
The purpose of a boho dress is to look casual and carefree, all the while looking elegant.
All of this can be done when you decide to ditch form-fitted silhouette dresses and start investing in flowy ones. Comfort is key, so go for dresses that are long and flowy.
GO NATURAL
Get in touch with your natural side and allow yourself to stay in touch with nature. You can do so by incorporating bohemian pieces into your wardrobe—which has earthy, soft hues that make you feel light.
In addition, opting for a bohemian closet is good for the environment.
It reduces pollution because the fabric used to create these items is all-natural, made entirely of cotton or linen.
CHUNKY ACCESSORIES
One thing that you can do to elevate your look while maintaining your boho spirit is adding a little bit of chunky jewelry that you can't otherwise.
Accessorize wisely, use multipurpose, versatile style. Start gathering multicolored shawls in lovely patterns that may be wrapped over your collar, as a band, around your shoulders like a scarf, or around your waistline as a waistband.
So, what are different bohemian styles? Keep on reading to find out more about them.
DIFFERENT BOHEMIAN STYLES
Although bohemian style branches out from hippie fashion, it still has quite a few sub-styles that we can look into to broaden our horizons in terms of bohemian fashion. The more you know, the more you grow fashionable.
Bohemian fashion now represents a broad and diverse range of styles. The selection is pervasive, ranging from styles suggestive of the groovy seventies, overloaded with wide cuffs and trousers, to dreamy bohemians, wherein lacy, braided, and prairie shapes were popular, to the urban-edgy bohemian, who sports the creative-artistic aesthetic.
So, which bohemian style resonates the best with you? Below are some features or styles that a boho enthusiast must possess.
THE MODERN HIPPIE BOHEMIAN
As we all know, a modern hippie look combines gentle and artistic personal attributes. The bohemian style is heavily influenced by the hippie culure that was popular around the sixties.
A groovy hippie bohemian prefers wearing flowery dye prints, flared jeans, long locks, tassels, flat boots, sandals, and maxi dresses.
In addition, nothing beats a refreshing modern hippie look, and if you like what you see in the picture, you can shop here.
70'S INSPIRED HIPPIE BOHEMIAN
This style is all about wooden platform heels, high heels (platforms), heavily flare jeans, and bishop sleeves in excess measurements—these are the main handpicked items that truly reflect the essence of a wardrobe of a seventy's hippie.
Necklaces, headbands, scarves, and jewelry made of wood, gemstones, plumes, and beads are some vogue jewelry that should allow you to put together your early '70s Hippie attire.
EDGY BOHEMIAN STYLE
Bold, dark colors with studded leather and form-fitted clothes are all a massive part of an edgy bohemian's closet.
This could also include vintage tees, leather bracelets, metallic elements, and grunge detailing on each of these clothing items, which are a must-have for an edgy bohemian wardrobe blending together two styles without making it look disjointed.
If you are the type who loves edgy-boho dresses, then this dress is perfect for you!
THE ROMANTIC BOHEMIAN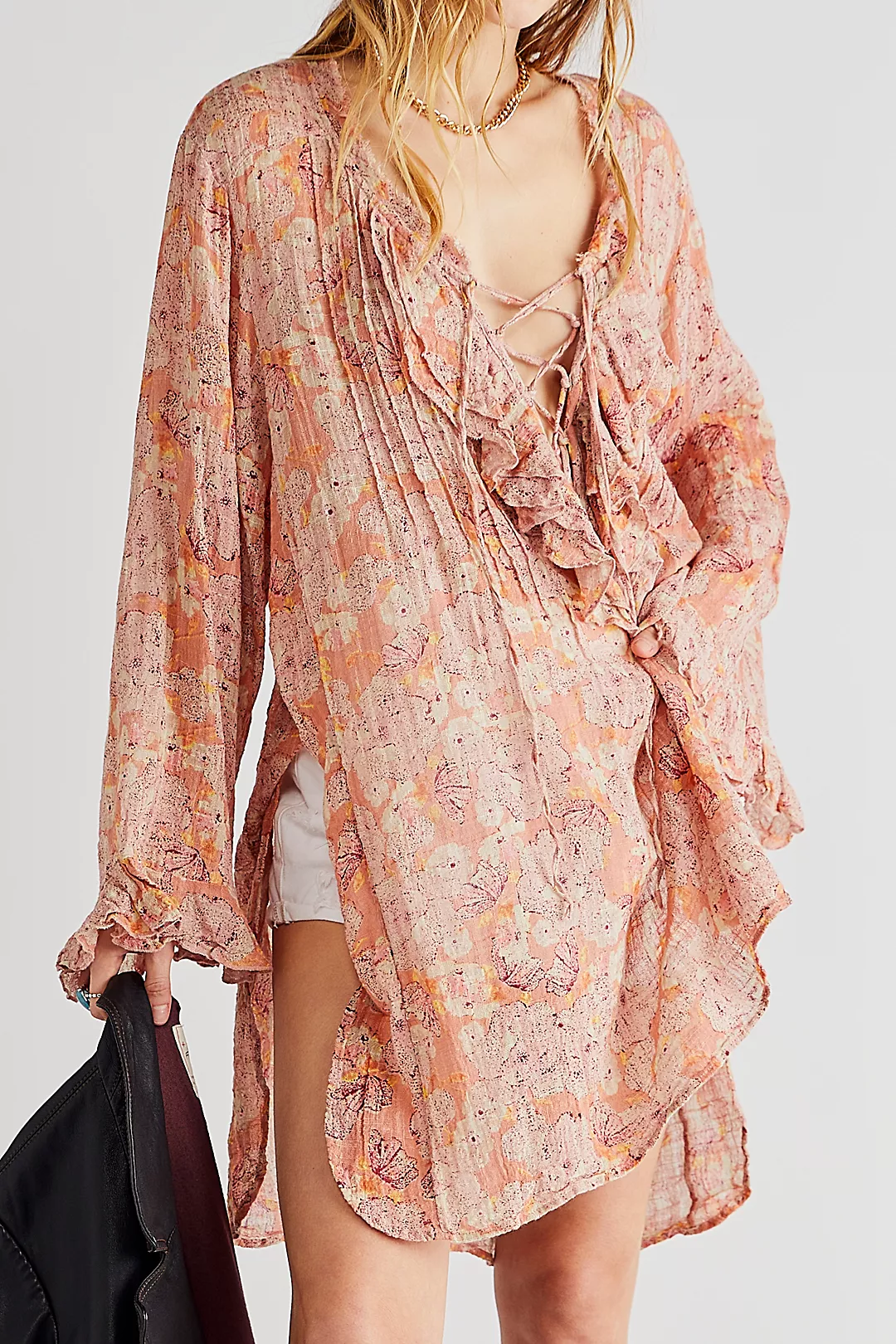 As the name suggests, romantic bohemian style mainly encompasses dreamy clothing items like delicate crotchet style, unique appliques, and vintage maxis, which are all on the must-have list of a true romantic bohemian.
This style mainly gravitates towards softer colors and pink tones, all blended with a fairytale aesthetic—including florals, sheer fabrics, and dainty accessories, all of which are a significant part of true romantic boho dresses.
If you are the type who loves this look, then you should definitely check this dress out!
THE ECLECTIC BOHEMIAN
Nothing screams eclectic bohemian like a blend of pieces inspired by cultures from all around the world, different eras, and styles blended in one outfit, creating a perfectly consistent look.
Eclectic bohemians do not follow the rules of fashion and simply put together pieces that appeal to them.
The zero fashion rule that they adapt creates a unique look for them and gives them an esoteric sense of style where creativity becomes the highlight of their fashion.
If you like the look in the picture, then you should check out this dress.
THE COUNTRY BOHEMIAN
Now we all know what country means whenever we use it in this context, so this style essentially incorporates elements of a true country girl spirit, from cowboy boots to jeans shorts, vests, leather, belts, and daisy dukes, fringes, and some big cowboy and fedora hats.
The colors we see in this style are primarily earthy—warm colors like rich browns, mustard, and honey—all part of the country-boho style.
Explore the country boho dresses, and nothing screams country bohemian better than a flared sleeve mini dress that you can pair with some boots.
THE CHIC BOHEMIAN
Chic boho style is among our favorite styles, not because of the items it incorporates but because boho-chic and boho dresses go hand in hand when we talk about fashion.
This bohemian aesthetic, often known as boho-chic, is a somewhat more sophisticated counterpart of the sometimes messy boho style.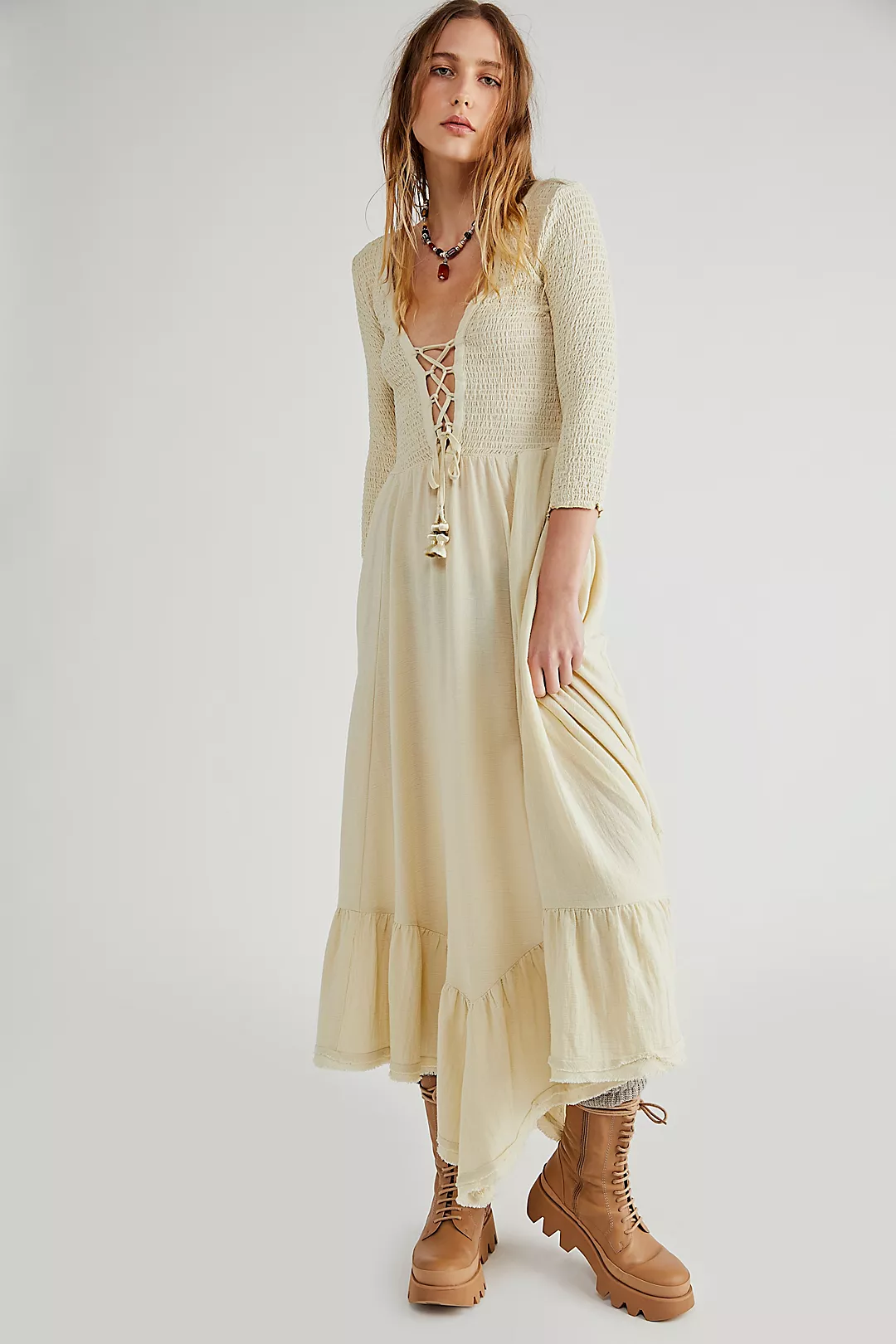 Boho chic enthusiasts prefer to enhance the bohemian trend by incorporating more refined clothing and jewelry items in their wardrobes, swapping worn-out garments for fresher versions, and frequently exchanging flats and chunky shoes for sleek alternatives.
Now that you know what each style represents in terms of bohemian fashion, you can pick a favorite subcategory and stick to it and refine your style as you build on whatever you have in your wardrobe.
THE TAKEAWAY!
Given what emerged as a counterculture reflecting a quirky, unorthodox segment of the society in the sixty's has now evolved into a traditional culture.
Bohemian fashion is more than just a temporary trend. It's a way of life, complete with a very recognized and equally creative way of clothing.
If you're into bohemian dresses and boho-chic outfits and want to explore boho dresses for women, then you should definitely explore through our boho category, an online fast fashion blog that has a wide variety of clothes including boho maxi dress that will resonate with your style.
Blog Writer: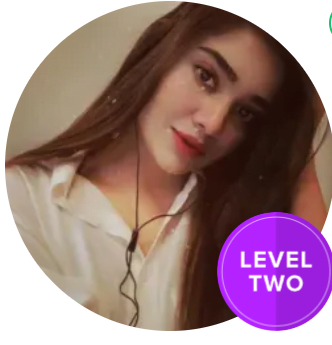 Meet Munazza – A clothing professional from Pakistan. With years of experience in the fashion industry, she has the know-how to make any look feel fresh and unique. Whether you're looking for a stylish outfit for a special occasion or an everyday wardrobe revamp, Munazza can help you look your best. Ready to take your wardrobe up a notch? Get in touch with Munazza in Asattractive – she's sure to have just what you need!