8 BOHEMIAN FASHION TRENDS ARE HERE TO STAY
[2023-3-28 update] Let's dive into the captivating world of bohemian fashion, starting with the essence of what it is and its origins. Bohemian fashion is a unique and eccentric fashion style that encompasses bold colors, intricate patterns, varied textures, and flowing silhouettes, which serves as a medium for self-expression and an avenue for creative individuals to push their boundaries and break conventional norms.
History suggests that bohemian fashion came from hippies who traveled across the world. They developed an eclectic sense of style throughout their travel from all the different places they visited and the different cultures they saw.
Hence, their sense of style was heavily inspired by the travel and the inspiration they picked along the way, giving shape to a new way of dressing now commonly known as Boho Fashion or Bohemian Fashion.
HOW CAN YOU ACHIEVE THE BOHEMIAN FASHION STYLE?
To really nail the bohemian fashion trend, start by embracing your inner creativity and unique sense of style.
This means exploring vintage shops, thrift stores, and online marketplaces to find unique and one-of-a-kind pieces that speak to your individuality.
Additionally, don't be afraid to mix and match different styles and eras, such as pairing a flowy maxi dress with chunky boots or layering a vintage denim jacket over a patterned blouse.
Accessories are also a key element of bohemian fashion, so don't forget to add a statement necklace, a stack of bangles, or a fringed crossbody bag to complete your look.
Remember, the beauty of bohemian fashion lies in its non-conformity, so have fun with it and express yourself boldly!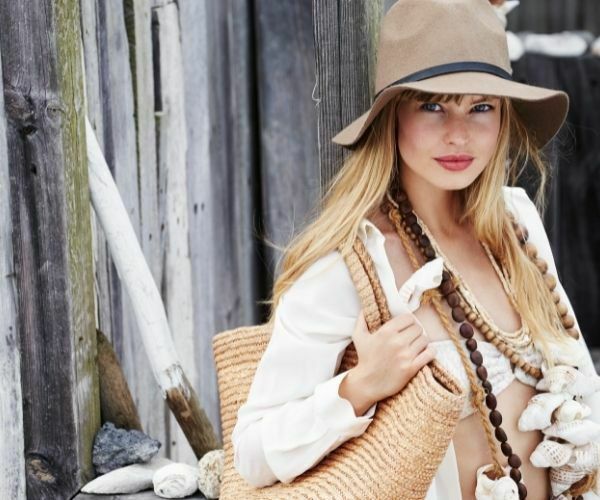 There are a few pieces that are very typical of bohemian fashion; maxi dresses, kimonos, capes, jumpsuits, fringed t-shirts, distressed denim shorts, oversized hats, and funky headwear.
These are the must-have pieces if you intend on creating a bohemian-inspired wardrobe. In addition, you could choose to go heavy with accessories like feather earrings, seashell necklaces, anklets, jute bags, and headwear like turban and scarves, which are also very characteristic of a bohemian look.
For you to have a better understanding of bohemian fashion, we'll be sharing some very common do's and don'ts of a boho-chic look.
WHAT YOU CAN DO:
Wear statement and bold accessories like headbands, sunglasses, bags, jewelry, and footwear.
Go for vintage fabrics or fabrics with a rustic look to give that vintage feel.
Maxi dresses are always a great idea.
Always layer your pieces; wear your T-shirt with a fringed vest or an embroidered one.
Go for flared, bell-bottom style trousers.
Loose, draped pieces like kimonos and capes are always a great idea.
WHAT YOU CAN'T DO:
Hippie fashion is all about being careless and effortless with fashion choices, but that does not mean you shouldn't keep yourself clean or take care of yourself. Always keep your hygiene intact.
Do not forget to get pieces that are loose, flowy, and oversized. In hippie fashion, everything does not fit true to your size and shape.
Don't forget to play with suede, lace, and crochet, as these are the popular ones when it comes to boho fashion.
Do not forget to wear accessories like headbands, headwraps, necklaces, knitted bracelets, anklets, and sunglasses. There is no such thing as over-accessorizing when it comes to hippie fashion.
Let's now go over the 8 Bohemian fashion trends that are here to stay when exploring boho dresses for women.
BOHO CHIC STYLE MAXI DRESSES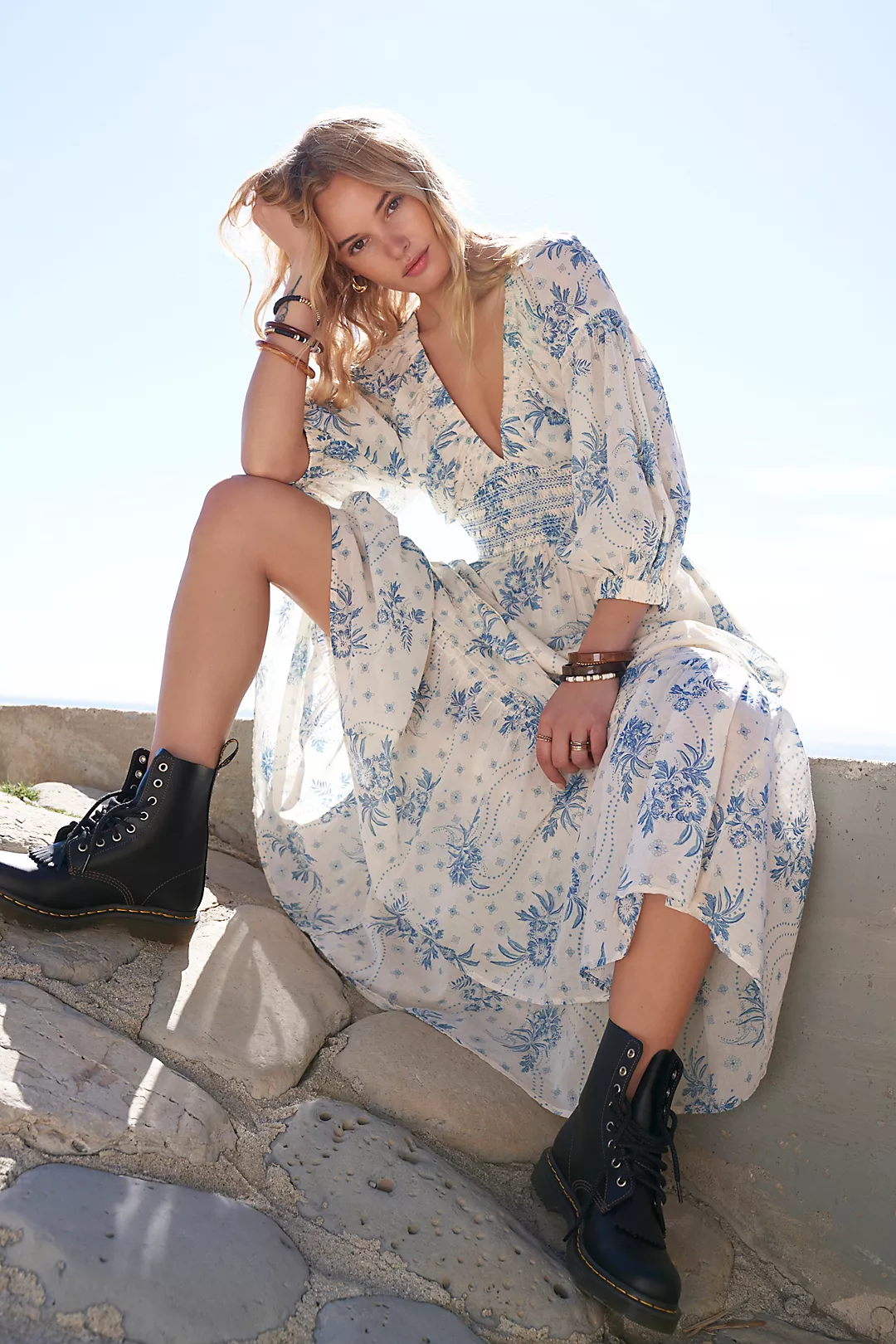 Boho maxi dresses are one of the staple pieces when it comes to bohemian fashion. When it comes to summer fashion, there's nothing better than a loose, airy, and flowy maxi dress that perfectly captures the essence of bohemian style, especially when you're enjoying the warm sun by the ocean or attending your favorite music festival.
Maxi dresses with floral, crochet, or tribal prints are particularly popular among women, as they exude a sense of femininity and adventure.
To complete the look, pair your boho maxi dress with a comfortable and stylish pair of gladiator sandals, strappy flats, or espadrille wedges, and don't forget to accessorize with an oversized hat and sunglasses for that perfect summer vibe.
LOOSE EMBROIDERED TOPS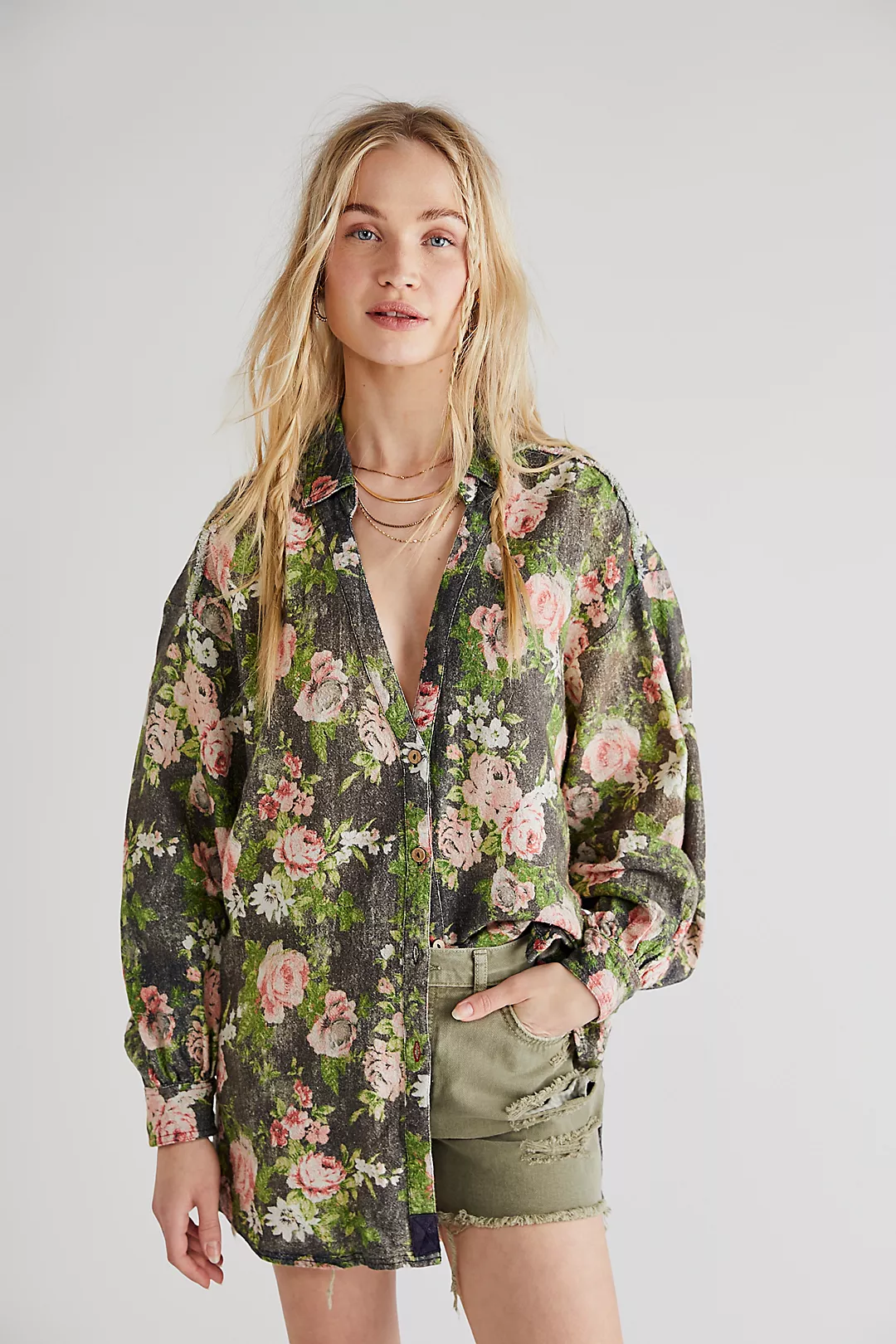 Oversized, colorful, embroidered tops are excellent to have in your boho wardrobe. They have also been a classic piece when it comes to boho-chic wardrobes. A good top with vibrant embroidery always stands out.
A white embroidered top is a versatile piece that can be paired with shorts, jeans, or a skirt. It's perfect for summer days when you want to feel fresh and breezy.
The blue embroidery adds a touch of color that will make you stand out while staying stylish.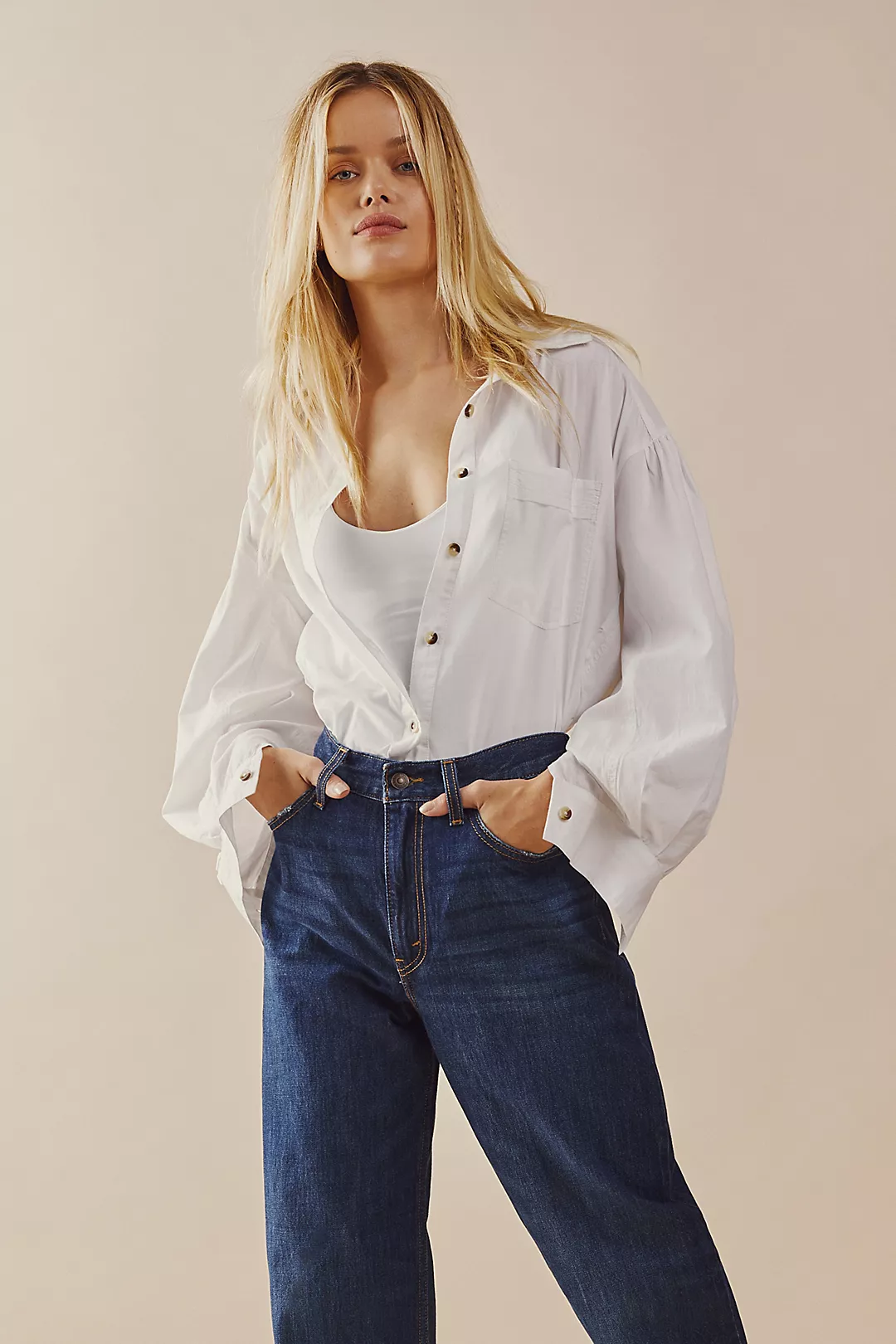 Another boho fashion staple is a flowy skirt, which can be paired with a simple tank top or a crop top for a more daring look.
You can choose from a variety of prints and fabrics to make your boho skirt stand out, from bold floral patterns to delicate lace overlays.
To complete your boho outfit, add some statement jewelry like large hoop earrings or a chunky beaded necklace.
And don't forget the finishing touch – a pair of comfortable and stylish sandals or boots. With these tips, you can create a chic bohemian look that's perfect for any occasion.
LACE FABRIC
Remember that lace, suede, and crochet are the top fabrics worn by individuals inspired by the boho fashion style.
Boho clothing for women mainly consists of crochet and lace, so whenever you find a piece with some good crochet or lace detailing, never miss out on purchasing it.
A good lace dress goes a long way, especially if it's black or white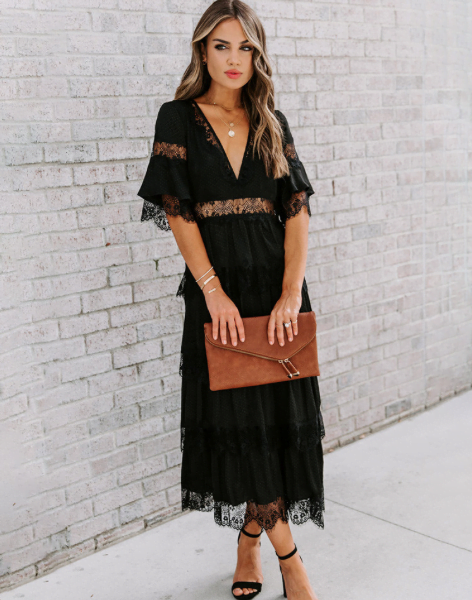 When it comes to boho dresses for women, this below-the-knee-length dress with lace is an excellent choice. The cut-out details provide a unique touch to the already beautiful lace and frills of the dress, making it the perfect piece to add to your bohemian wardrobe.
To complete the look, consider adding some bold accessories such as a deep-red floral headband, a statement necklace, and some chunky bracelets.
Pair the dress with some strappy gladiator sandals or wedges, and you'll be ready to hit the streets in style.
You can even wear this look to a music and arts festival with some dramatic glitter eye shadow look. Take our word for it; lace is here to stay.
PRINTED CLOTHING
Boho fashion is all about expressing your unique style, and prints are an excellent way to do that. Don't be afraid to mix and match different prints and patterns to create a bold and eye-catching look.
Whether you choose a bold animal print dress or a playful paisley top, prints are sure to add some fun and flair to your boho wardrobe.
Mixing and matching different prints is a great way to add interest and depth to your boho outfit.
However, it's important to keep a balance and not go overboard with too many prints in one look.
Choose prints that complement each other well and keep the rest of the outfit simple to let the prints shine.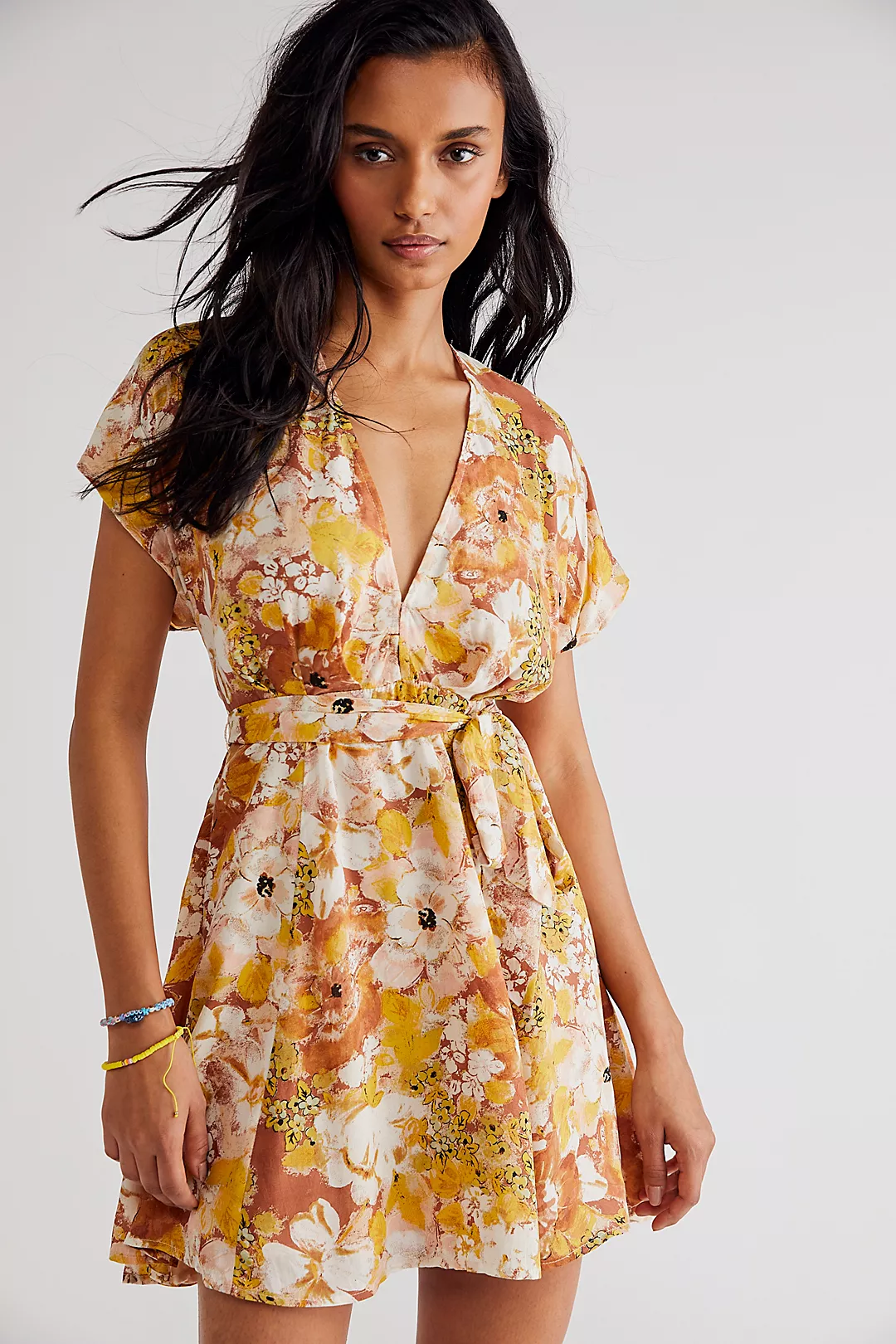 A good paisley print works great for dresses, tops, kimonos, and even bandanas. Pair this look with a red bandana, some oversized hoops, and a suede fringe bag to nail the look.

BOLD COLOURS
Bohemian fashion is all about wearing what you do not normally wear. It is all about mixing wild, exuberant colors that one typically likes to stay away from.
The boho clothing style is all about stepping out of your comfort zone and wearing whatever you feel like.
When you're thinking of putting together a boho-chic outfit, always remember that reds,
oranges, greens, pinks, and purples will be your best friend.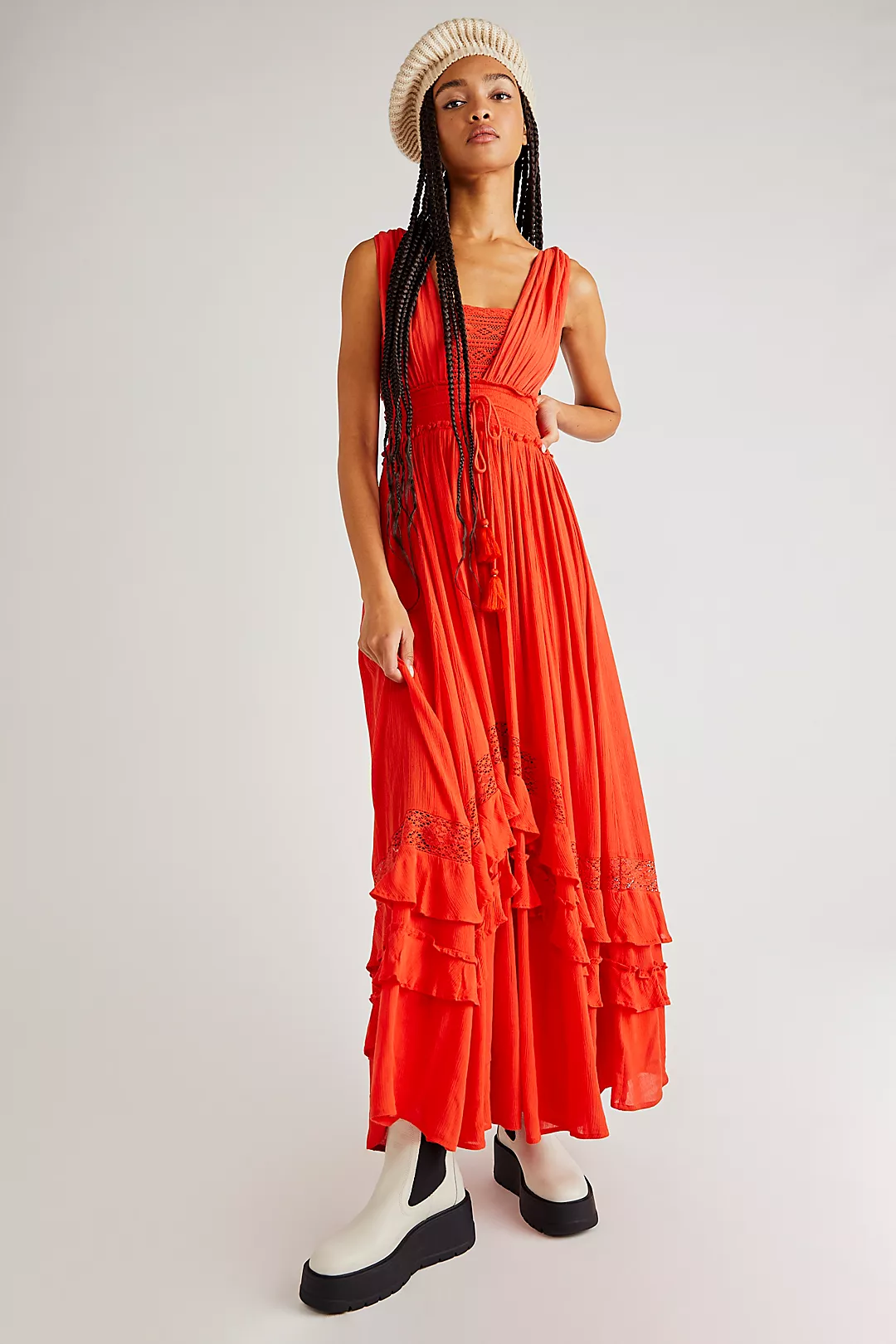 This orange-red patterned, tiered skirt is a perfect example of loud, vibrant colors that you should be wearing.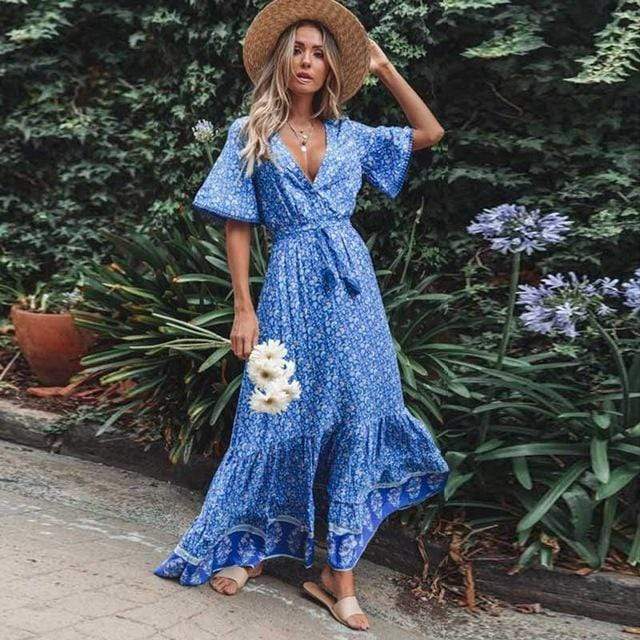 Maxi dresses are a go-to option for any boho girl out there. The dress flows freely, making it comfortable and stylish at the same time.
The best part about these dresses is that they come in a variety of colors and prints, so you can choose the one that speaks to you the most.
To take the boho look up a notch, you can layer the dress with a denim jacket or a fringe vest. Add some chunky jewelry and a pair of ankle boots, and you are ready to rock the boho look.
KIMONOS
Bohemian style can never be complete without a good, flowy kimono.
Kimonos are a great way to layer your outfit to add an extra kick to it, and they look stunning when paired with a fringed top and jean shorts.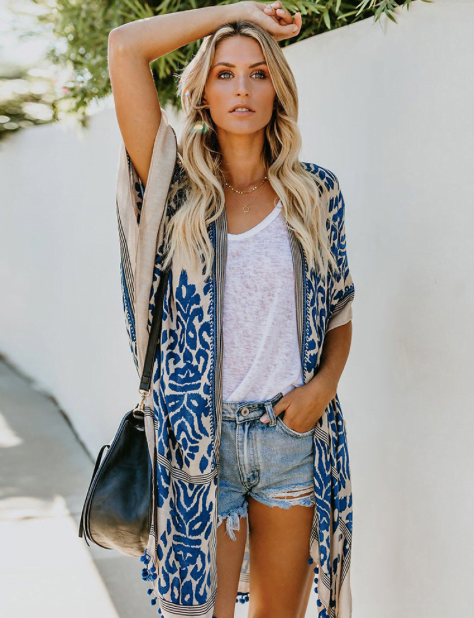 Kimonos look effortlessly chic no matter how you style them. Summertime fun and kimonos go perfectly well with each other.
Pair your kimono with some cowboy boots or pointed-toe, suede ankle boots to finish off your look.
OVERSIZED CLOTHING
Pairing an oversized top with a statement necklace or layered bracelets can add some dimension to the outfit.
Additionally, oversized clothing can be styled in a variety of ways, from a casual daytime look to a dressed-up evening ensemble.
So, don't hesitate to experiment with different accessories and outfits to find what works best for you.
With bohemian fashion, people generally like to layer with oversized pieces, which are loose, baggy, and airy. Unfortunately, bodycon dresses are not everyone's cup of tea.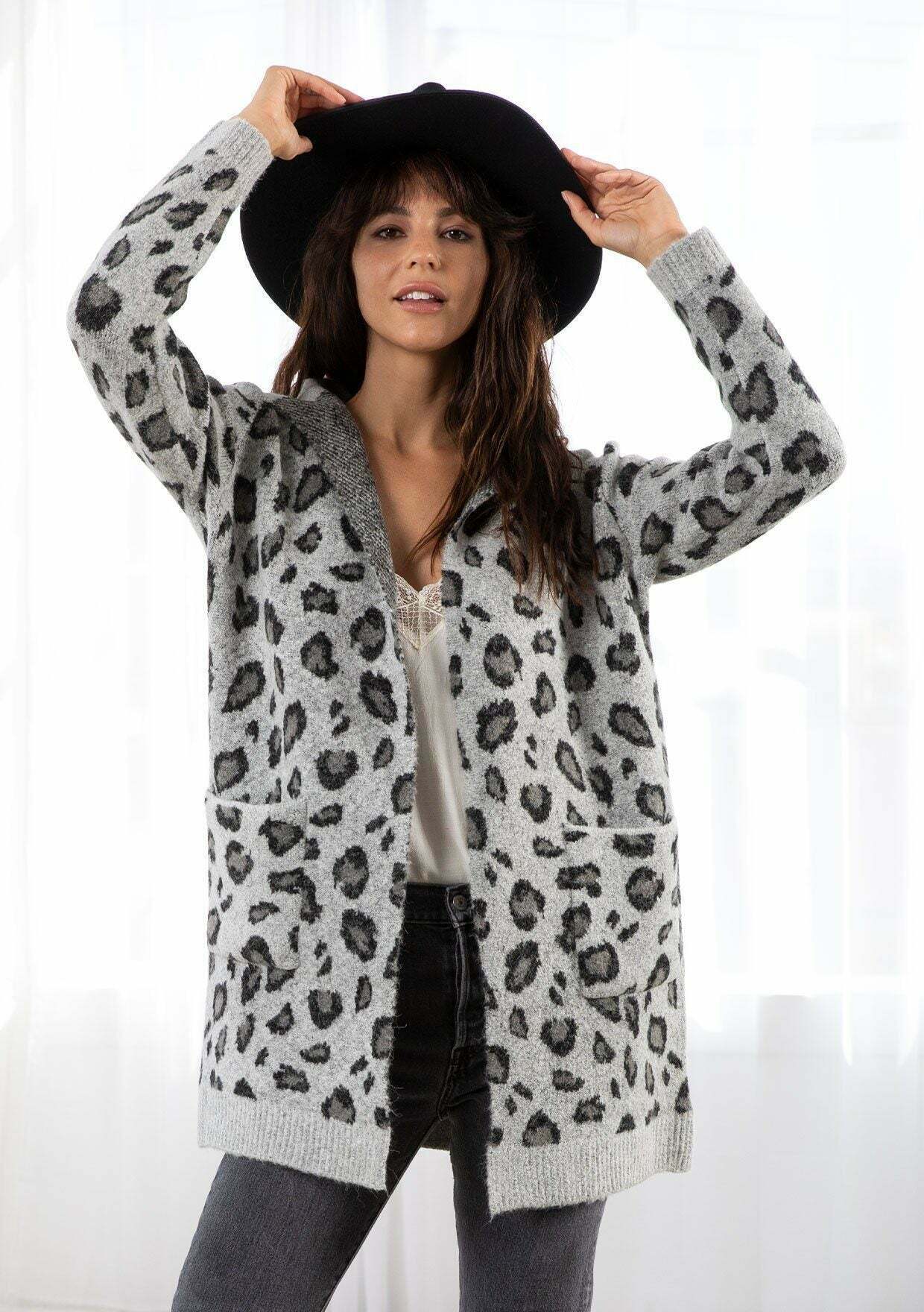 Complete your look with a black belt, thigh-high leather boots, and a fedora hat. Animal prints look effortlessly cool when styled the right way.
The overall and oversized loose look of this dress is perfect for your beach vacation.
VINTAGE-STYLE CLOTHES
When it comes to a true fashionista's guide for fashion picks, they will always tell you how important it is to have an eye for vintage finds.
Vintage pieces are truly loved, and therefore it's not easy to get your hands on some of the best vintage pieces.
An authentic bohemian look will always have vintage patterned clothes. We can conclude that vintage and rustic-looking pieces will always be an essential part of the boho-chic category.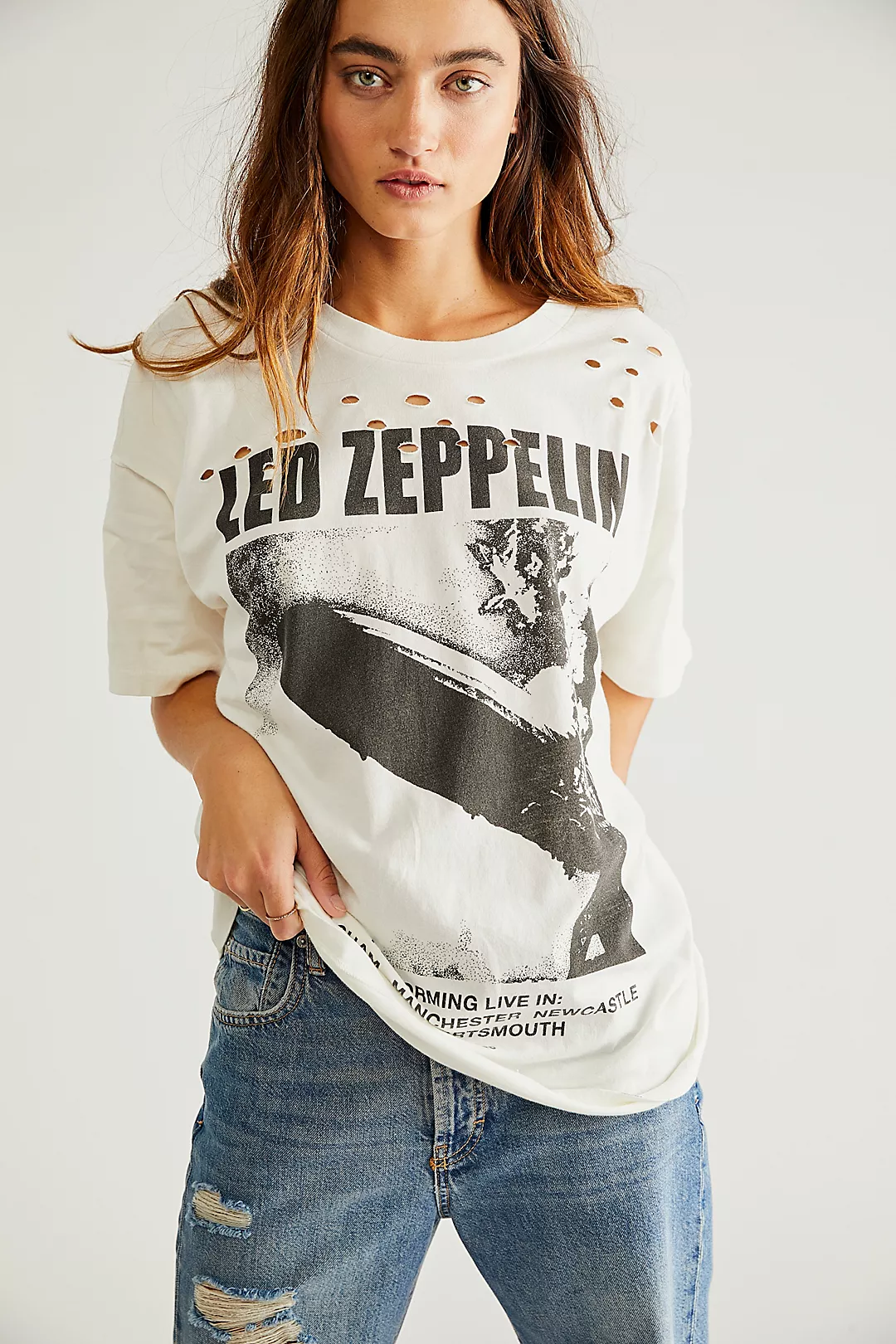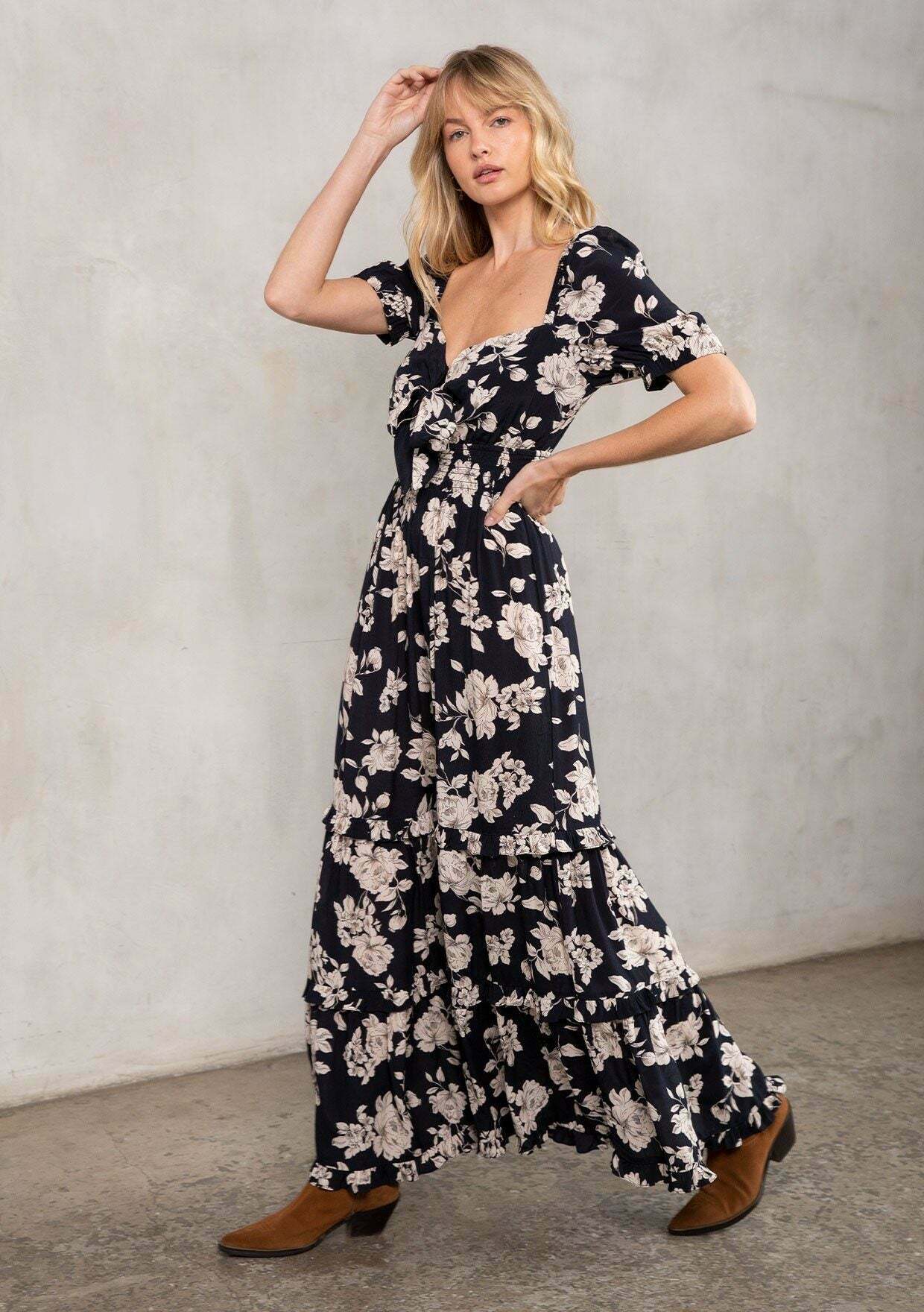 Vintage pieces add a unique and timeless touch to any bohemian outfit, whether it's a flowy maxi skirt or a crochet top.
So, don't be afraid to mix and match different eras and styles to create a bohemian look that's entirely your own!
THE TAKEAWAY!
The above-discussed bohemian clothing trends are definitely here to stay. However, to build your wardrobe, it entirely depends upon your design and color preferences that you want to see yourself in since there are no rules when it comes to boho-chic fashion.
Play or explore with colors, patterns, textures, fabrics, and cuts all you can. All of the trends mentioned above are, without any doubt, here to stay.
When it comes to fashion, confidence is key, and it's important to find pieces that truly speak to your personality.
As a lover of boho-chic style, I highly recommend checking out the various clothing options on Shewin, which offer a range of prices to fit any budget.
Get ready to make a statement and turn heads with your next shopping spree!
Are you thinking of options for boho dresses for women? If yes, look here to discover the up-and-coming trendy clothes or get more ideas about outfits you desire.
Blog Writer: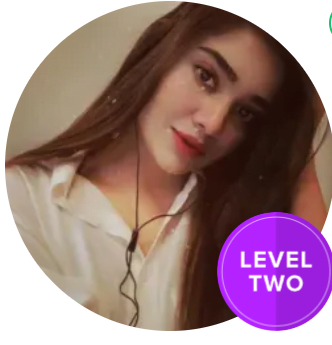 Meet Munazza – A clothing professional from Pakistan. With years of experience in the fashion industry, she has the know-how to make any look feel fresh and unique. Whether you're looking for a stylish outfit for a special occasion or an everyday wardrobe revamp, Munazza can help you look your best. Ready to take your wardrobe up a notch? Get in touch with Munazza in Asattractive – she's sure to have just what you need!