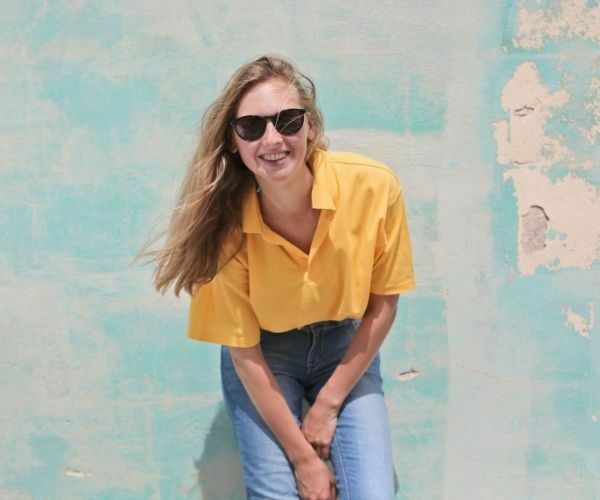 Trying Basic Style – Blouse & Tank Top With Jeans
Welcome to trying trends where we dress a little differently than normal and try out some famous or trendy clothing options. From trying the basic style to something fancy, we will be pairing ripped jeans for women with multiple blouses and shirts to see how we can use them.
We have multiple dressing options, from skinny jeans for women to tank tops and boyfriend jeans for women. Let's dive into the world of fashion and figure out how to rock the look with the right type of jeans.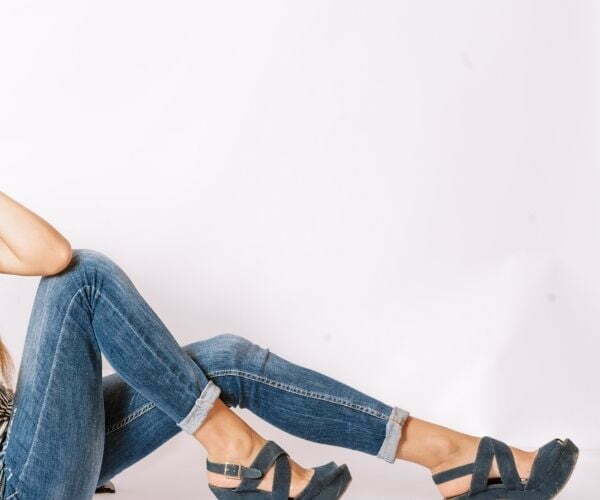 2 Ways to Dress Your Favourite Boyfriend Jeans for Women
Nowadays, tons of denim brands fall victim to super hot new fashion trends. This can leave us styling the same outfit over and over, but don't let that happen to your favorite pair of boyfriend jeans!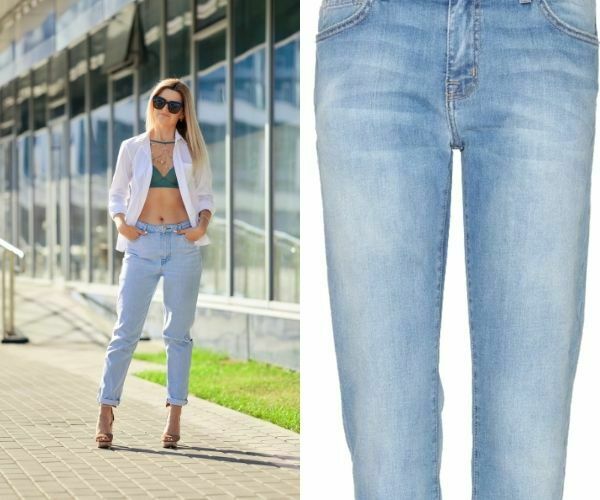 What is it about jeans that male and female enthusiasts alike still all love? Perhaps some women would argue it's their slim shape and ability to go from strength to billowy, depending on the combination of the top or sweater.
1. Pairing it with a solid color tank top:
Women's tank tops can be found in multiple solid colors, grab a brown, red, or even blue.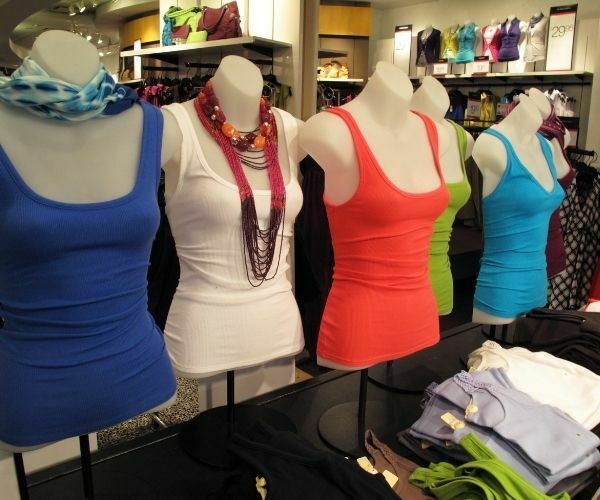 You can easily rock the look, similar to the one in the picture, where a pair of white boyfriend jeans from chic looks excellent with the maroon tank top.
Add some gold accessories and a crossbody bag to make an effortless yet chic look.
2. Pair with a graphic top like this!
Graphic crop tops can be fun to make you look put together and chic.
Something similar to the graphic crop top we have here can be paired with dark boyfriend jeans, good boots, and a layered necklace and bracelet to finalize the look. Wear heels if it's an evening look or even wedges to stand out. Chic yet cute!
3 Ways to Dress Women's Tank Tops
1. Black with some color clothes:
This look right here is the epitome of classiness. You can pair up your black tank tops or camisoles with a colored blazer and skinny black jeans for women.
Grab your heels and glam up with some gold accessories to look fancier and put together.
2. Wearing Ribbed Tank top:
Are you aiming to achieve a casual look? These ribbed tank tops will be perfect!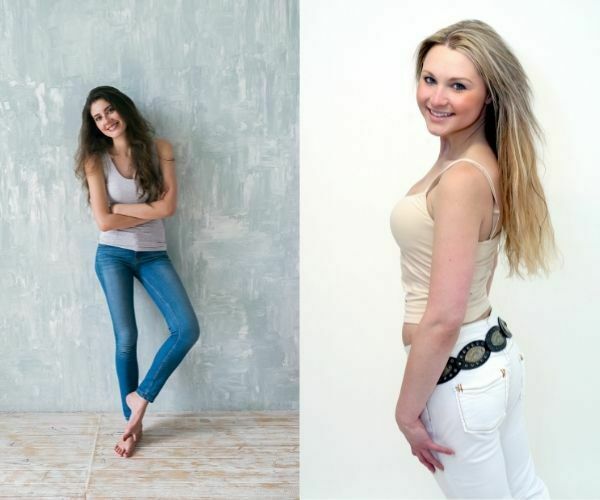 You can wear it with a good pair of sweatpants and flip flops for a casual grocery run or pair with skinny jeans or ripped jeans for women and white sneakers for a cleaner look. 
Wear a fun-colored bag or some bold-colored heels to transform it into an evening look if you plan to go out with friends or on a cute date.
3. Formal Look With Women's Blouse:
To aim for a much more formal look than above, you can wear your favorite skinny jeans for women with a basic white tank top. The tank top can be worn with a blazer and effortlessly with black court heels.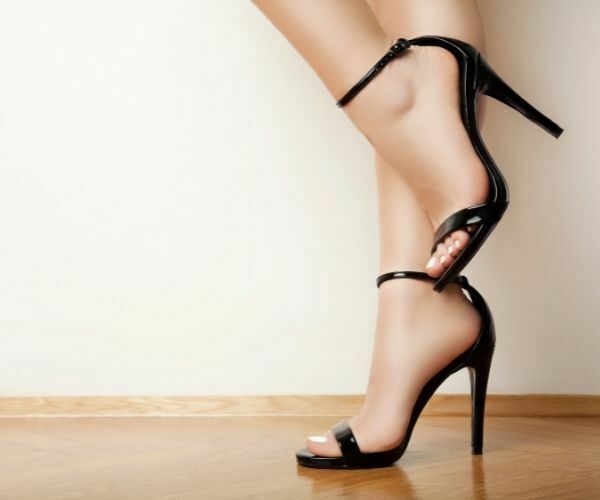 This satiny blazer with some skinny jeans and accessories would make up for a perfect outfit. Grab all these items if you do not own them. Trust me. They are a wardrobe staple.
And the best formal look for you is blouse with skinny jeans or bootcut jeans.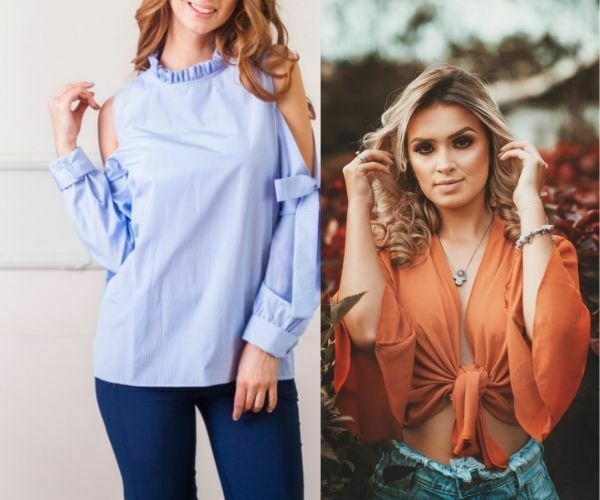 Please consider all these looks that we have here for you for your blouse that have been sitting idle in your closet. Make the most of these women's blouse!
2 Ways to Style Your Ripped Jeans for Women:
Ripped jeans will always be the perfect clothing item to make a statement!
You can grab it in blue or even black and make it as perfect as you can. Ripped jeans for women are another closet staple. Why? Because these are effortless and the perfect lazy day outfit. Paired with some good sweaters or coats, these can make you look classy yet dressed.
You can pair these blue pairs of ripped jeans for women or tank tops. You can get a chiffon blouse, a sweatshirt, and even a solid color bodysuit to go with. Wear an excellent upper that keeps you warm during the winters. In your presentation in summers, you can wear it with a simple white bodysuit, a good pair of heels, and a clean bun. You will ace the look conveniently!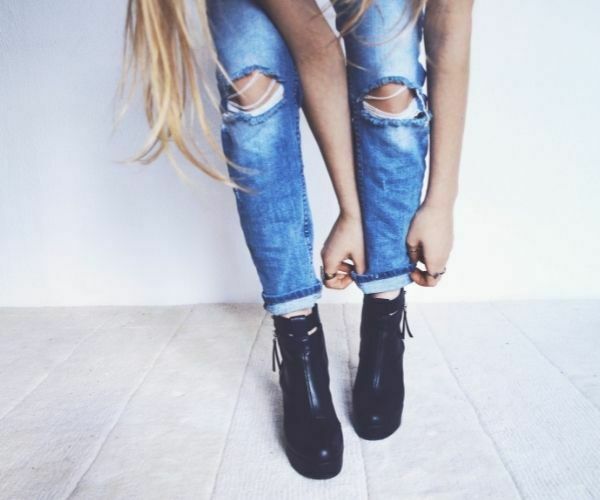 Who said you couldn't rock the ripped black jeans for women. A cool graphic or band tee and some good sneakers can easily complete the look for you. Keep it basic but effortless that's how fashion works these days. Even if you are trying the trendy looks in today's world should make you look as if you did not even bother.
It is essential to grab onto staples or clothing items that can help achieve the perfect look when shopping. You can wear this on a casual coffee date, or for ice cream, and even if you are going to the movies with friends. It looks good and put together!
Making Skinny Jeans Look Good!
Women have a tough time when it comes to looking for their favorite skinny jeans. There are many styles, brands, and colors to choose from.
So how can you dress your jeans without going through the hassle of looking for the perfect pair?
First, find a pair of jeans that you like. Second, ask yourself what type of style you want to go for. The two options are classy or casual.
If you want to look sexy and sophisticated, go with something classy and put on a dressy top and accessories such as ribbon belts or necklaces.
For example, if you want your outfit to be more casual and comfortable, wear shirts with patterns or "frills".
You can wear good heels for a much more classy and sophisticated look, but cute strappy flats and wedges would look good for a perfect casual look. Even sneakers would make your casual look stand out!
Bottom Line:
From the fun guide we have prepared for you. One can easily choose some ways to dress up and look good. Get out of your comfort zone and maybe get that boyfriend jeans for women you have been eyeing on other women and think you can't manage to pull off because you can! Just make sure you dress it up accordingly, and ta-da, you can easily end up looking beautiful as ever.