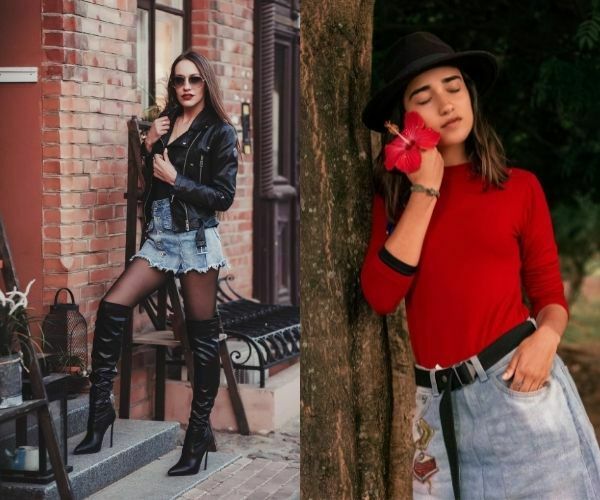 Daily Wear Try- Denim Skirt & Dress With Stockings Or Leggings
The trying trend may be unusual and new to you, but it is a fun concept where you experiment with different patterns and looks to find the right match.
We all know how denim never goes out of style, making it an easily wearable item and something that most of us prefer. Having a good pair of denim jeans or shorts is a wardrobe staple by daily wear, but a denim dress or denim skirts for women might not be a go-to for many people.
For those who have decided this year that they will get out of their comfort zone and dress differently, this article is a sign for you. 
From the list of the looks we have here for you, decide the one that works for you and try it out. We have something for all the situations, from casual days to brunch with family, an evening hangout with friends, and a dinner date. Keep reading!
Trying Out Denim to Create Different Looks
Dressing Up in Denim on Casual Day
Jumpsuits, Hit or Miss? A Hit! Jumpsuits are a simple yet effortless clothing item that one should own.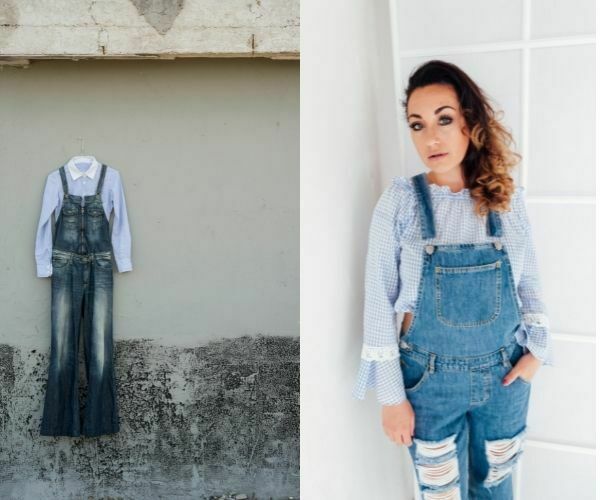 They make you look chic and put together; you can wear them as a stand-alone in summers and with leggings for women during winter.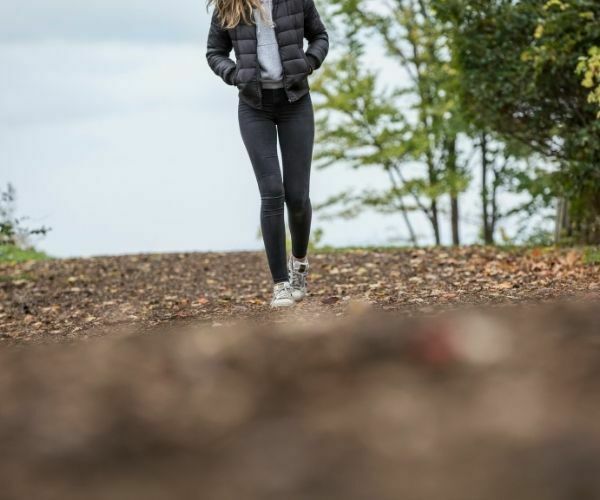 Pair it with black or brown boots, and you have a look for yourself! You can wear it to the groceries or chill out during a small brunch or lunch if you are hosting at your place.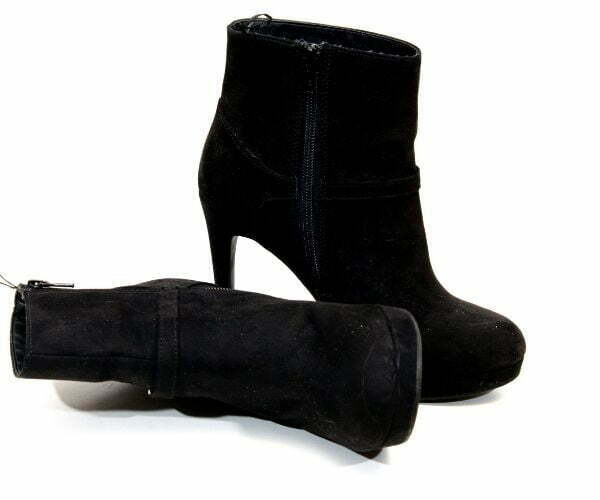 Your look can be quite perfect; it helps you move easily, feel comfortable, and look together.
What more do you want? This Shein jumper looks comfortable yet chic and can be found in various colors. 
Denim Skirt for Women on a Brunch
Denim skirts for women look quite flattering, you can easily pair them with an off-shoulder sweater, and you are good to go.
 A nice blouse and a blazer may complete the look too. You can also pair it up with a good pair of leggings for women and wear combat boots to go.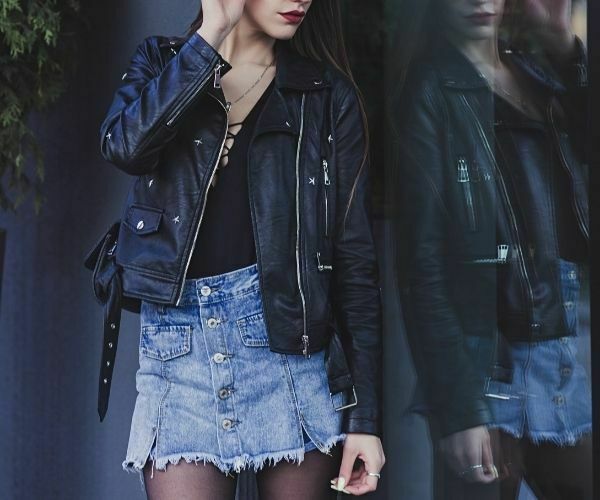 This look can be optional, meaning you can wear it in an evening outing with friends, during lunchtime, and for an unofficial official dinner.
Start by taking your denim skirt for women, and grab your favorite pair of stockings and leggings.
It depends on where you are going to grab a top. If it's lunch, then fun and colorful off-shoulder top will do. You can wear a solid color sweater with some gold accessories and carry a tote bag or crossbody to complete the look.
Denim Dresses To Rock a Classy Look
Denim dresses are a must-have for every woman's wardrobe. They can be paired with any outfit and look flattering on anyone.
As shown in the picture, this beautiful denim front open dress can easily be worn in both summers and winters.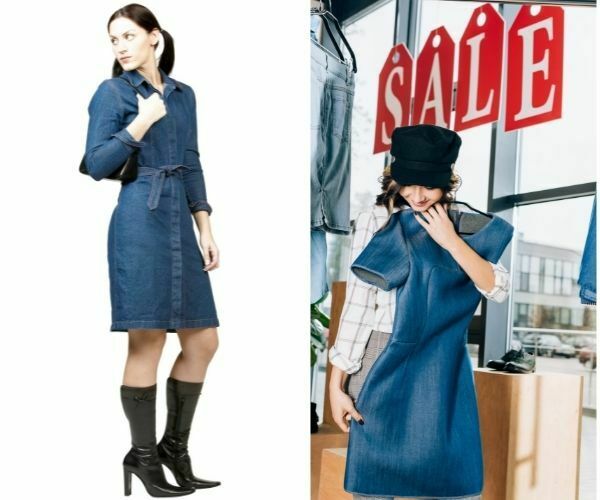 You can rock the look you aim for, especially for a fun work trip or dinner at a casual bar or outdoor restaurant. Wear it with heels and even wedges if you plan to hang out with friends. Click here and grab it because you will instantly fall in love!
Denim Dress with Panelling
Are you looking for a fun denim dress to pair leggings for women? You have here for you the perfect dress to wear.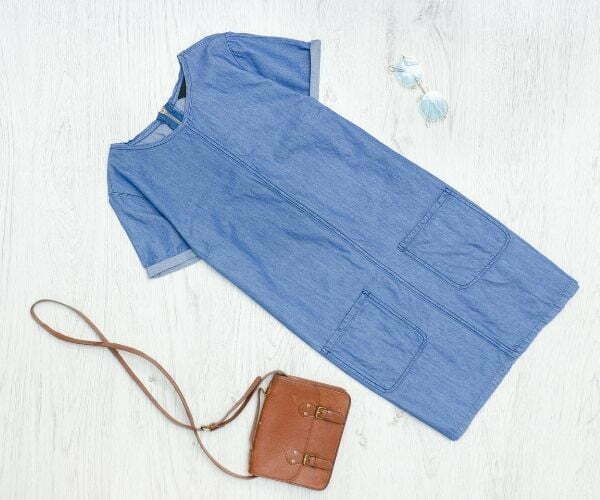 This is a collared dress with paneling and cuffed sleeves. It is perfect for styling up and even down if you have something less fancy to go to. You can wear it with leggings for women and even stockings. Some good boots or sneakers can ideally add to the look.
You can wear a long coat in winter and just the dress and some brown flats in summer to complete the look.
Denim Mini Skirt for Women
Denim mini skirt for women is quite good but only if you like short clothing items. This piece of clothing is pretty cool, with its ruffled fly.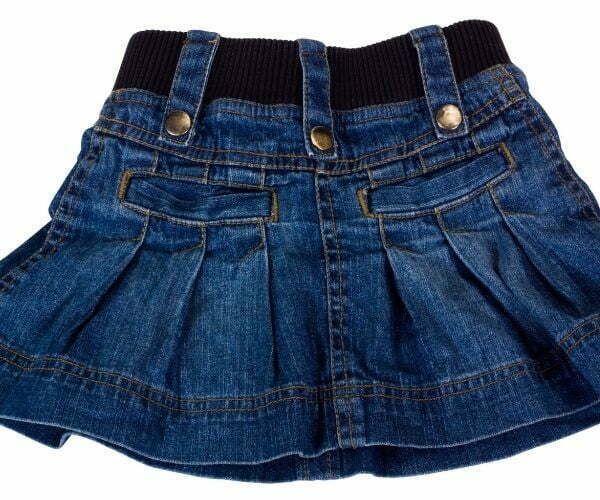 You can wear a bodysuit or a blouse and tuck it in to show off the fun design of the mini denim skirt for women. 
It can be worn with a solid color shirt, a funky chiffon blouse, and even a white ruffled off-shoulder top. 
Make it summery and wear flats to complete the look. You can add leggings and stockings with combat boots, and wear a long coat or a furry jacket with a cute beanie!
Denim Matching Separates
Does denim match separate? Yes! How cool does the whole denim package look, especially with white sneakers or joggers to go?
Matching separates are in fashion these days, especially if you want to make a statement. Go bold or go home should be the better statement to describe denim looks.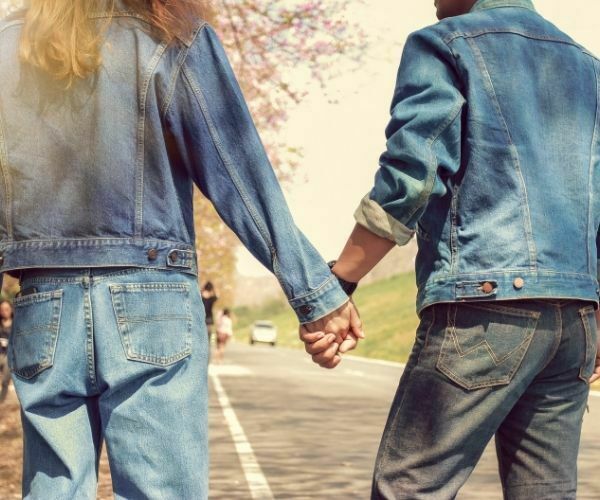 Since denim isn't for everyone, you must ace the look but feel comfortable to smile through while wearing something as baggy and casual as this shirt and wide-legged jeans.
Its light feels airy and can be paired with a bold lip and colorful accessories to make it look funky or just gold/silver accessories to look clean. 
You can easily find a good pair of denim button-downs, use it as a jacket, wear a solid color tee inside, pair it with good denim jeans, or wear it as a matching separate.
Trust me when I say this. Making a statement isn't always uncomfortable; you may end up loving it!
Takeaway:
Denim is always going to be in fashion! You can get some of these pieces and even wear them later. All of the clothing items we have gathered for you are flattering and chic.
Dress them up and down. That's all up to you but jumping on the denim bandwagon is worth it. You can wear items that look good on your body type but wearing denim skirts for women and adding leggings and stocking can complete the look!