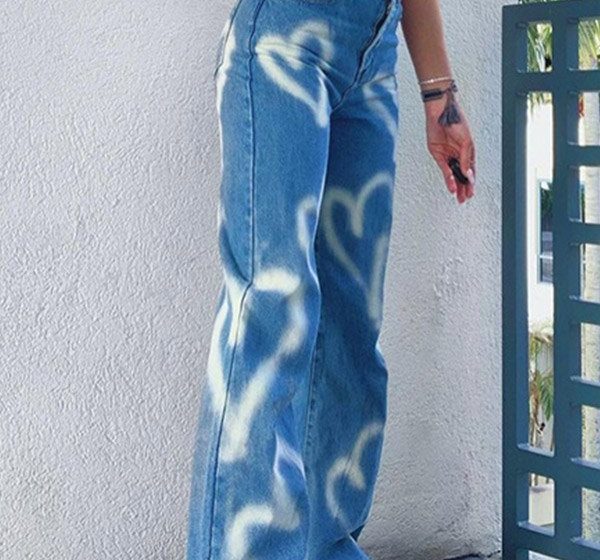 How To Wear More Special And Stylish With Heart Shirt
[2023-4-03 Update] Some simple elements have been passed down as classics symbol because of their distinct meanings in fashion, like skulls, hearts, crosses, red lips, wings and more. They are not only loved by many fashion designers but also become entirely figurative fashion elements. And heart element or love element is one of the most common.
It can be used cleverly in clothing design. Love shirt, heart jeans, heart crop top, heart socks, heart accessories…
There are many styles and forms. Besides, we can find this iconic fashion symbol in many fashion brands. Speaking of which, I have to mention the fashion brand Moschino from Italy.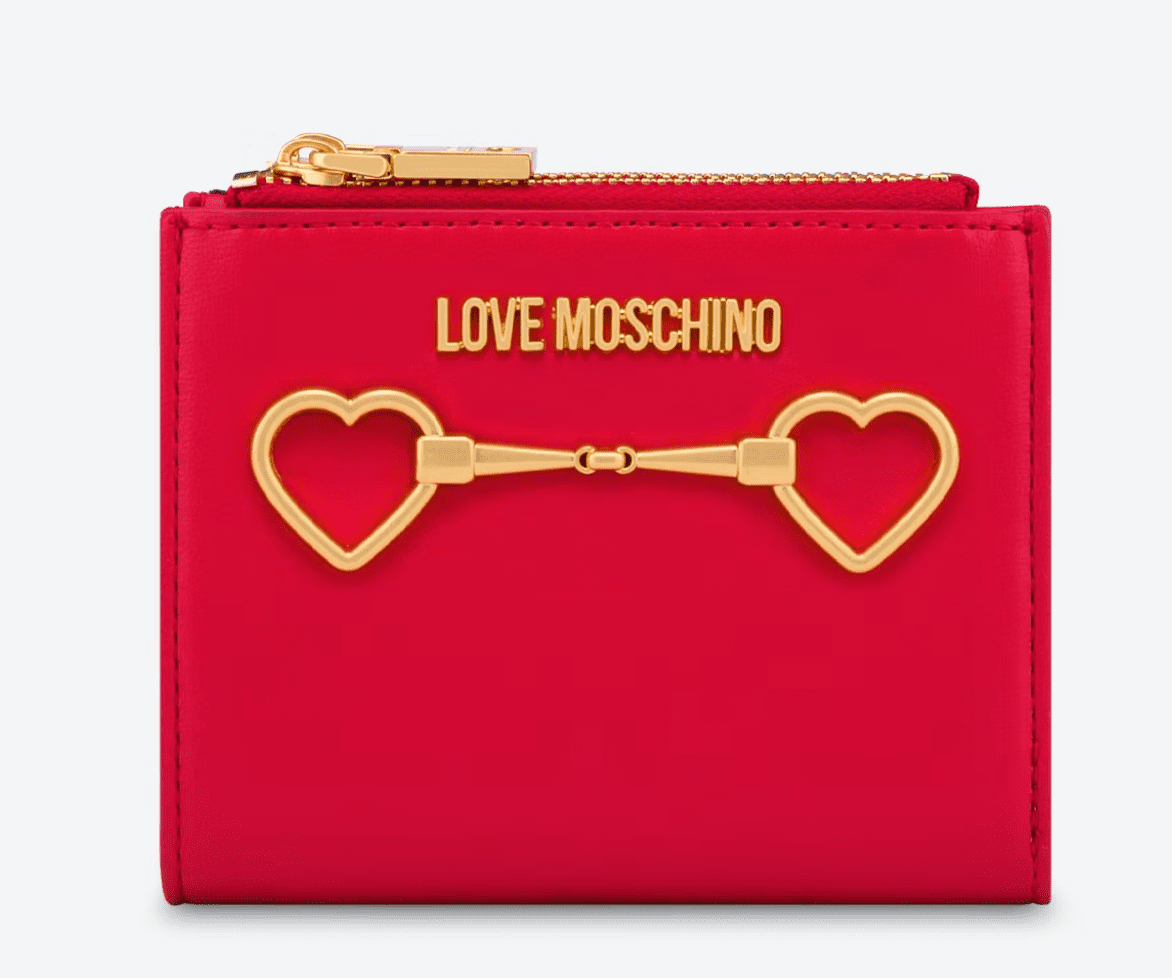 The heart-shaped symbol is made up of two semi-circular protrusions put together, concave at the top and pointed at the bottom. It is often considered a symbol of love, especially romantic love.
It is generally believed that there is an inseparable relationship between the heart symbol and the heart.
But, in ancient Western civilization, the geometric shape of the heart was originally used to represent the leaves of plants. It was not until the end of the Middle Ages that the use of the heart shape as a metaphor for the heart appeared.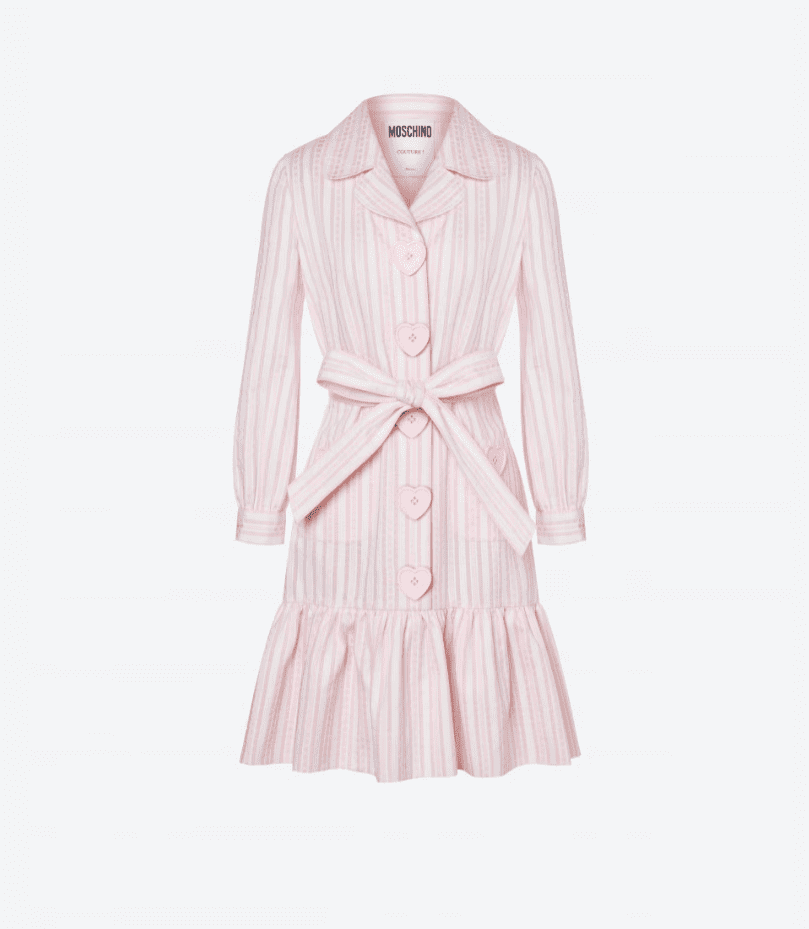 The heart shape as a symbol of love dates back to the 13th and 14th centuries AD. And this symbolism developed in the 15th century and became popular in the 16th century.
Perhaps because of its beautiful meaning and cute image, the heart-shaped symbol has naturally become one of the design elements commonly used by fashion designers and has been enduring in the fashion industry for a long time.
When you are confused about what to wear this summer, why not try the cute, stylish, youthful, energetic love element outfit? Next, follow the footsteps of the editor to explore the unique charm of love clothing!
Heart Shirt Is A Must Have
It's no surprise to us in white shirts, but they will also show different styles according to their prints. The white shirts with small red heart-shaped symbols are suitable for young sisters to wear.
They are full of vitality. It breaks the regularity and seriousness of the ordinary white shirt.
And if you like a more casual style, you can wear it with a pair of ripped jeans like the blogger Jordyn Rush.
Or it's suitable to match the A-line skirt.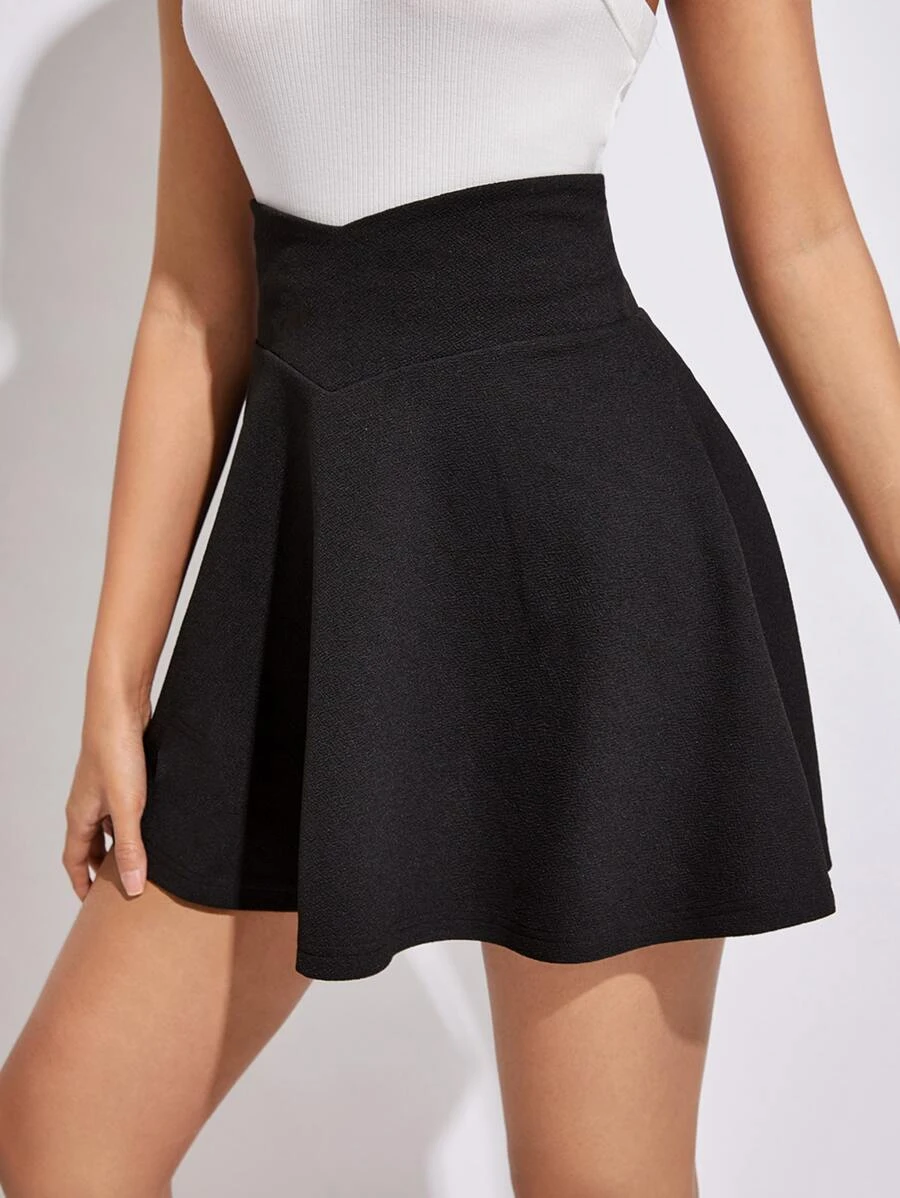 Maybe many people like to wear boyfriend-style loose T-shirts in summer, including Hailey Bieber.
I like her way of styling. She chose a bright green tee with a golden heart.
And she paired a pair of super shorts, a black handbag, sunglasses and sneakers. The whole outfit looks casual, comfy, but stylish.
However, If you prefer a simple and graceful white T-shirt, this cute heart graphic T-shirt is a good choice.
A single-colour love that occupies a small area in the centre of a solid-colour T-shirt, such a white t looks very minimalist.
Because such a white t has a simple feeling, you can use a simple sports style or a capable style when matching.
Paired with a pair of slim-fit straight-leg jeans or a solid colour A-line skirt, it highlights the advantages of the figure. And at the same time looks extraordinarily energetic and has the style of an urban woman.
Don't Miss Out Heart Crop Top
Crop tops are always popular and chic clothing for many fashion fans. This crop top has twisted heart-shaped prints, which look more different than standard patterns.
The matching way of the bogger Mikibinnsrorke is interesting.
She matched it with a pair of heart jeans. But the heart pattern does not take up the entire space. Otherwise, it will look a litter messy.
This halter crop top is more street style. The deep V-neck shows more of your body charm.
It's perfect with skirts, jeans or shorts. And you can wear it for going out, casual at home, on the beach, or for other types of workouts.
Why Not Try Heart Jeans
Jeans are a must-have item for many fashion lovers. These white heart cutout jeans break the shape of standard jeans, which is more fashionable and dynamic.
You can style it with a crop top or short-length hoodie like the model Alexa.
This look is excellent and more street style.
These cute heart pattern high waist jeans of EMMIOL are more simple and casual.
You can try it if you want to be a little bit special in simple clothing.
The blogger Sarahlils wore a patchwork knitted crop top to match it.
That looks dynamic and can show your figure perfectly.
Or, you can try other colours of jeans, like these black heart print jeans.
Black is versatile, so the choice of tops will be more diverse.
The influencer Heyimlindz wore a pink crop top and a pair of chunky white sandals to pair it. That is eye-catching.
These pink high waist jeans from SHEIN are indispensable when it comes to pink heart print jeans.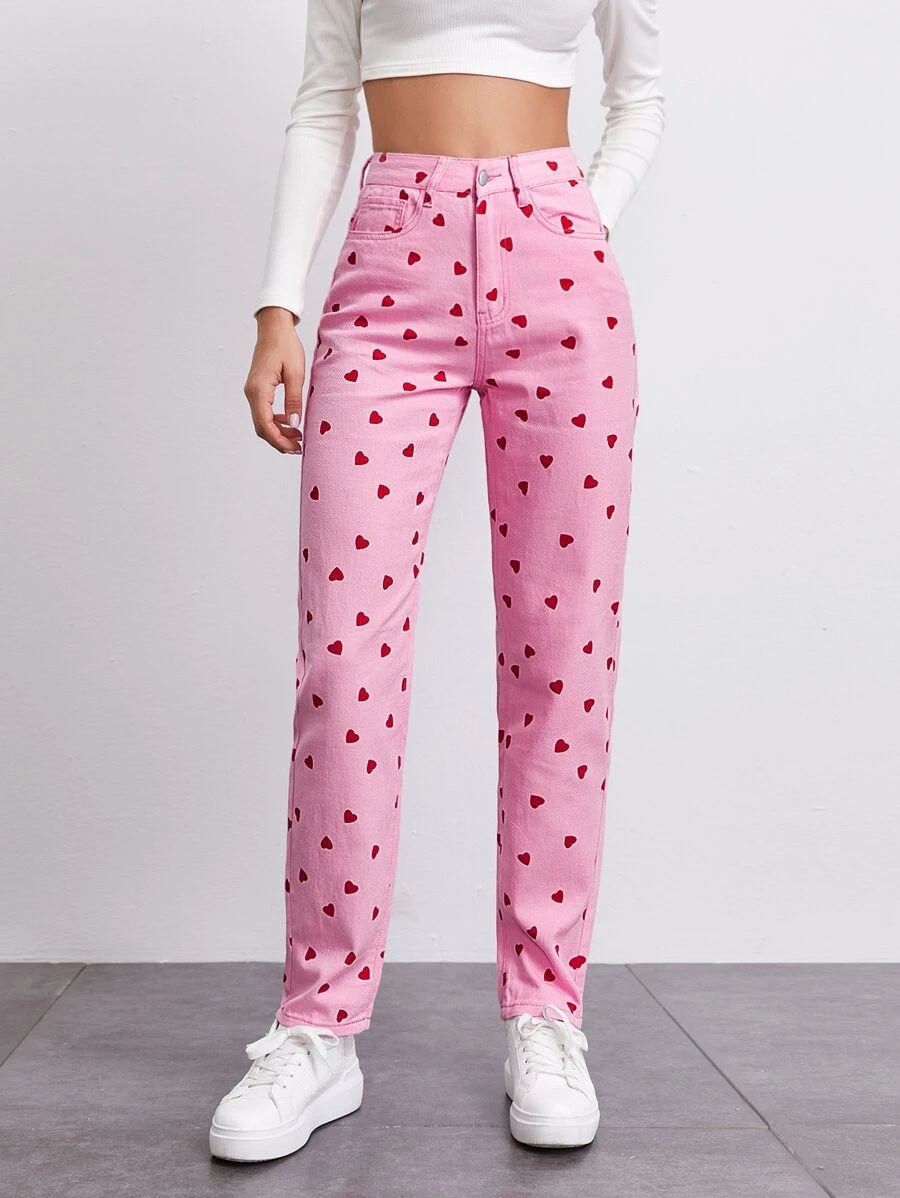 This pair of trousers has light pink as the base colour and red hearts as embellishments, making them sweeter, fresher and brighter.
That looks very girly and fashionable. It's suitable to pair with a shirt, crop top or red series long sleeve bottoming shirt, just like the blogger Libertad Green.
Heart Socks: Cute And Youthful
The love heart element has been involved in all aspects of our daily life; even ordinary socks use this lovely pattern.
Under normal circumstances, when we wear high-heeled shoes, we will not wear socks because we are afraid they will destroy the overall shape.
If it is not matched correctly, it may be even uglier. But we can also choose transparent socks to match like this blogger Girlwithbellsandwhistles. The little love on the socks is used as an embellishment.
And it echoes with the love top, which is more holistic and chic.
Or, you want to look for some socks with a small cute pattern, which will not be too simple.
You can choose these white heart socks, which quickly match your casual outfits, just like athlete Lena Kreundl.
Heart Accessories Is Trendy
Recently years, heart accessories have been ubiquitous and popular. There are various shapes and styles. This may be one of the reasons why people are fond of it.
Alexa Demie wore a Rodarte bird and heart earrings at the 2019 InStyle Awards.
These mismatched heart earrings are fashion and eye-catching.
The size of each heart is different and has a hollow design to keep it stylish and as light as possible. It's easy to match for dating or holiday.
Besides, the heart necklace is often present. This simple cutout heart necklace is versatile and elegant.
You can even style it with the same heart earrings, but remember that it's unsuitable to choose too complex earrings for a matchup.
Final Though
After looking at these, I believe you must know more about the iconic symbol. And the classics become classics for their uniqueness and their meanings.
So don't worry about if the heart element will be out. Besides, there are so many occasions and styles that we can wear them. Now it's time to update your wardrobe and get ready for the fall season with heart-inspired styles. Hope these tips can help you create your stylish style.
Blog Writer: Sonia Chan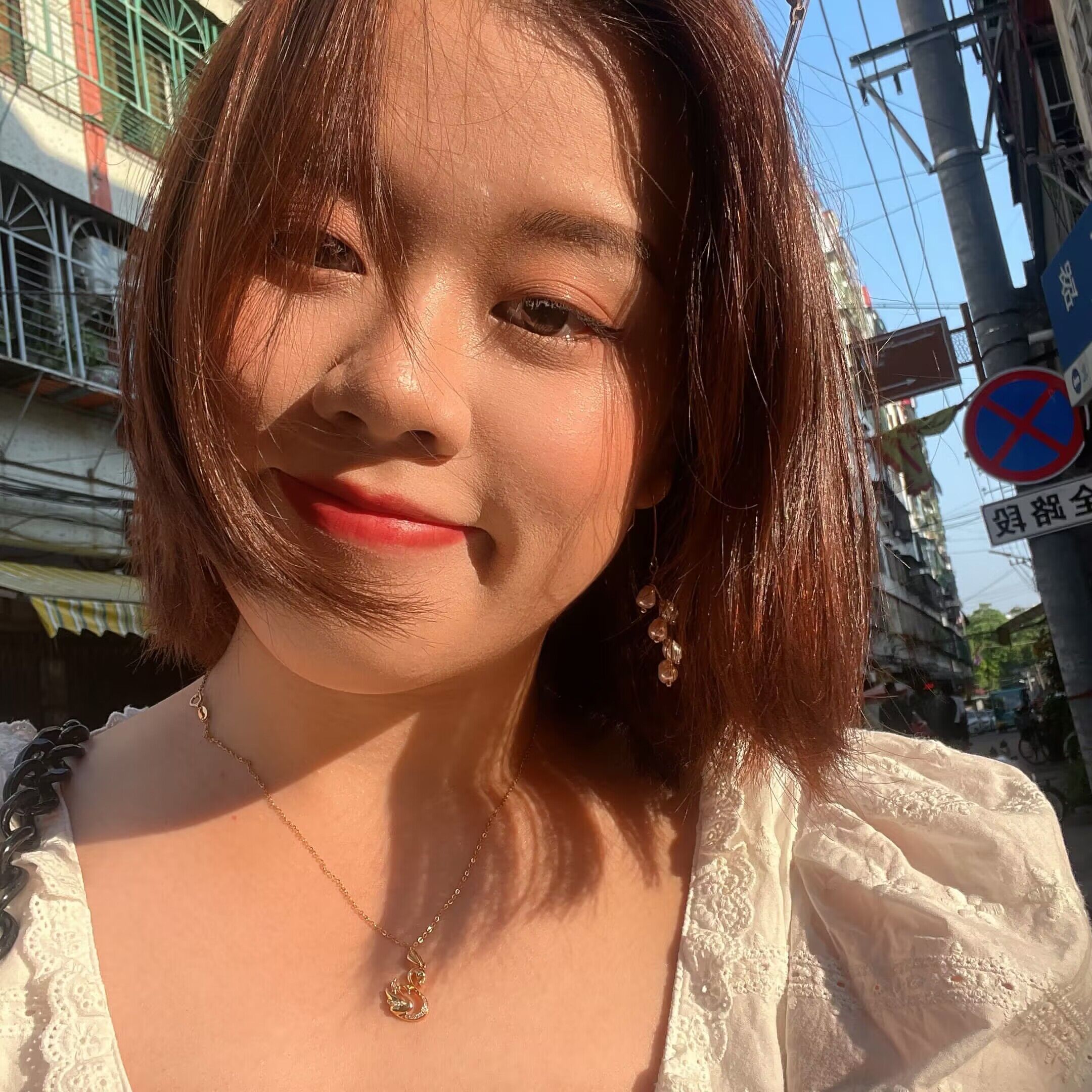 Sonia Chan is a fashion designer and blogger. She can speak both English and Spanish and she is also a freelance writer. She has been focusing on creating women's apparel and accessories for 6 years. As a creative worker, she is good at observing stuff around daily life, and keen on integrating modern elements into her collection. Sonia loves to share, bringing the latest fashion info and her opinions into her articles. Check her facebook to know more.