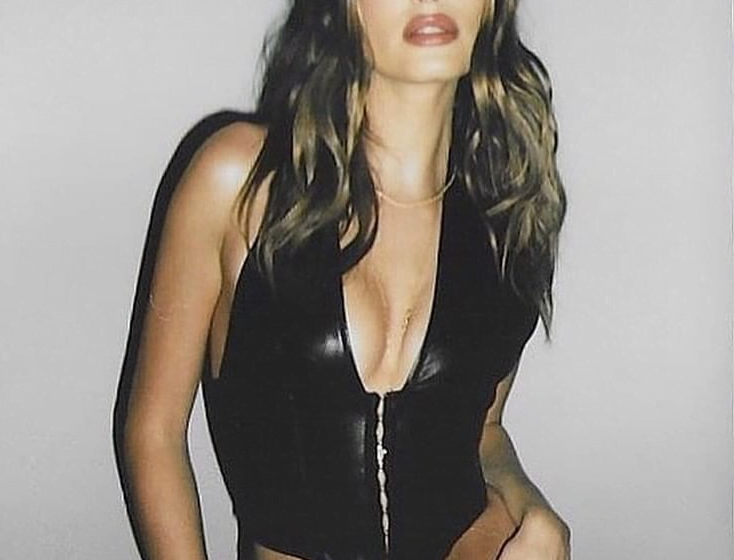 How To Wear More Sexy With Crop Top?
[2023-4-03 Update] When it comes to stylish alternatives to wear this year 2023, crop tops are the When it comes to stylish alternatives to wear this year, crop tops are the must-have items for any wardrobe. As a trendy staple, you can dress up alone or for layering.
With the right styling, crop tops are the popular clothing that looks sexy With the right styling, crop tops are popular clothing that looks sexy and chic.
If you have ever paid attention to the street snaps of celebrities and fashion bloggers, you will find that crop tops have taken over the street.
And they are also the first choice for celebrities at some events and on red carpets.
Take the daily outfits of Kendall Jenner and Hailey Bieber as examples, crop tops have shown up thousands of times, which can tell how much they love these effortless staples.
To catch up the lastest trends, lots of brands push out new crop top To catch up on the latest trends, many brands push out new crop top designs.
Crop tops come in all kinds of varieties and styles.
They can be halter crop tops, strapless bustier tops, bandana crop tops, graphic crop tees, tube tops, short tank tops, lace bras, etc.
Women's crop tops are comfy and easy to pull of. More importantly, you will look radiant and confident after putting crop tops on.
Because crop tops can show off your figure perfectly, and light up the advantage of your body, like the clavicle, arms, waist, and back.
Crop top outfits certainly aren't seasonal, but they're a lot more enjoyable to wear during the summer season.
If you're looking for ways to elevate your summer style with crop tops, look no further! We've got you covered with some creative and fashionable ideas to make you feel confident and chic.
Choose Unusual Shirts With Short Length
Why unusual? Because this type of shirt broke the shape of normal shirts. The shorter length turns a rigid shirt into a brand-new crop top, making it more fashionable and dynamic.
You can style it with a set, choosing the same color and fabric of skirts or trousers like Sgaliagaia.
This look is harmonious and sophisticated.
I also like the way Valrodrgz styled the crop top. It looks younger and more vibrant.
She paired it with a pair of casual trousers, a fabric tote bag, sunglasses, and chunky black sneakers.
This sleeveless crop top of Free people is different from the previous ones.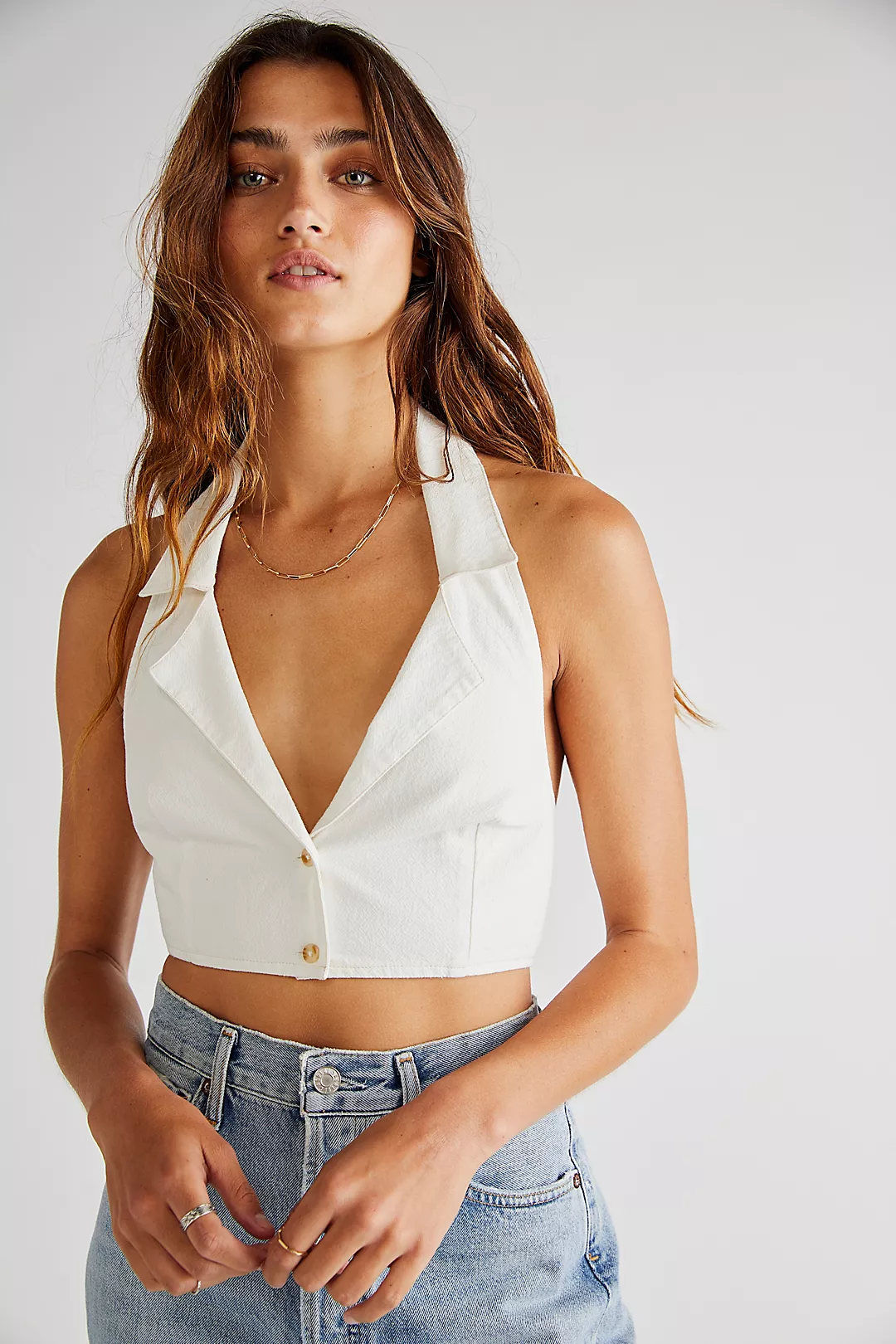 It looks sexy and fashionable because of the deep v-neck design and super exposed back.
It's better to team it with straight leg jeans. To finish the look, high heels or flat sandals are both suitable.
Except for the normal ones, denim shirt is a great choice. It never goes out of style and is a great way to show off your fashionista side.
Plus, they come in different colors, so you can choose one that really stands out from the crowd. You can pair it with almost any look, from casual jeans to dressy trousers.
Charleen Murphy shared a Zara denim shirt on her youtube channel once.
It shows the lines of your breasts, making the crop top extra sexy and fashionable.
Cutout Design At Front Is Trendy 2023
Have you ever shopped a ribbed crop top before? Lately, I've noticed that many fashion bloggers share this kind of crop top on Instagram.
People like to innovate. A few holes in jeans become ripper jeans, and a few holes in a tank top become a trendy item.
The cutout design adds domension and look very sexy.
Inmate Amandaschweers's style if you want a chic and sexy look. She dressed up the whole look with jeans, chunky earrings, sunglasses, and handbags.
Or, to create a cute but sexy look, choose a colorful crop top with a bodycon skirt like Margaret johnsonn.
Look this video, this beige crop top has many tiny details on it.
The hollow-out and cutout design add sexiness to the whole look.
The bell sleeves are flowy and special. The try-on effect on this Youtuber is gorgeous.
The color of this ribbed knit tank top is beautiful.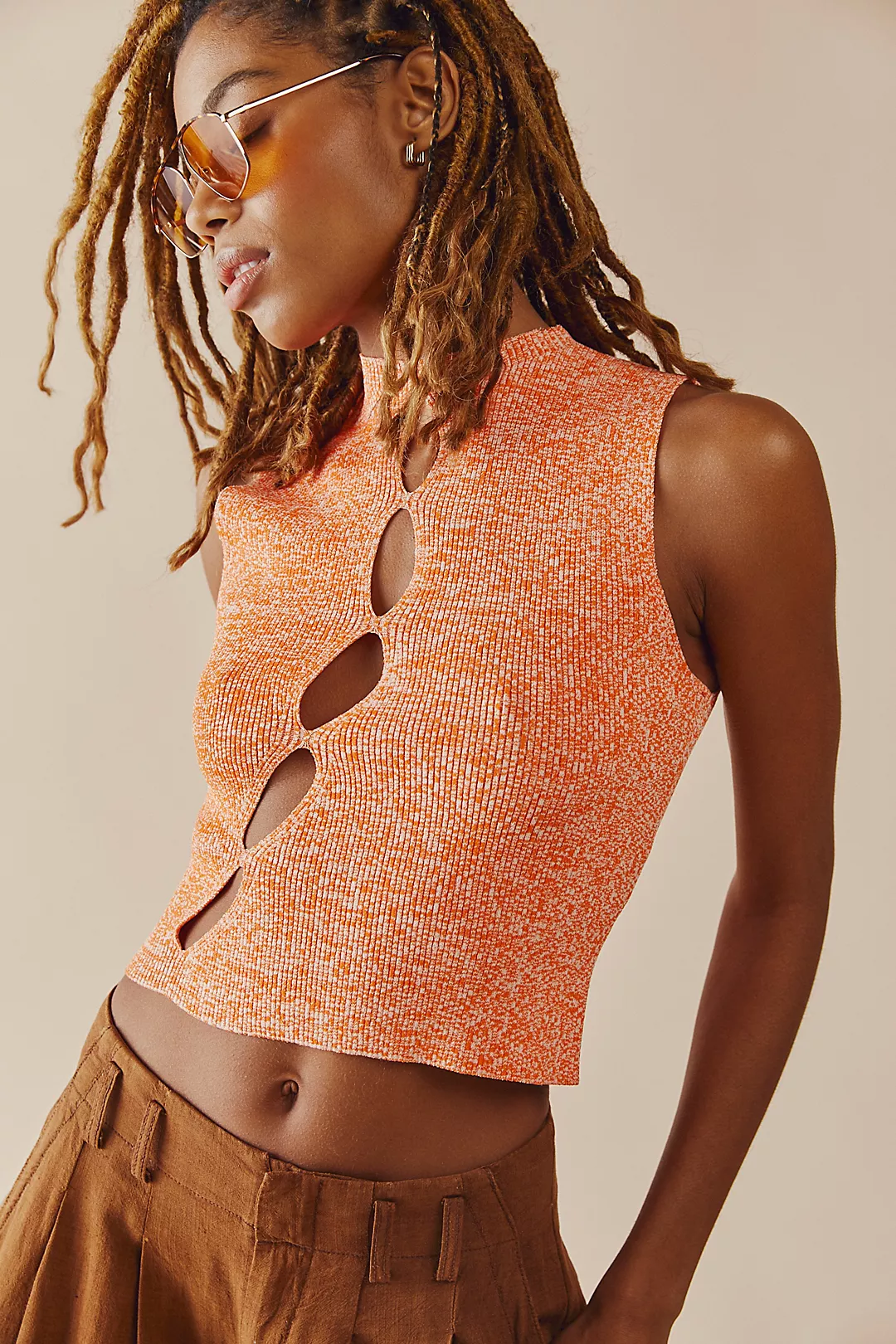 It is made with knitted fabric, which is super soft and comfy.
Don't Miss Out Leather Top
Everyone should have leather clothing in the closet. Leather crop tops can always give you a handsome and sassy vibe.
This black leather crop top from Zara caught my attention. The straps on the side are beautifully detailed. Maruromano matched it with a pair of white wide leg jeans.
This combination never goes wrong.
It's common to wear a leather tank top with leather pants or skirts. Judith's look is cool and sexy.
She wore a purple leather tank top with leather pants.
To finish the look, she added sunglasses and a black bag.
Lace Crop Top Is A Must Have
Lace is one of my favorite designs. I mean, who can resist a sexy lace crop top? Once you style it correctly, you will look amazing.
I have to recommend these lace top styles because they're such sexy and feminine.
The fashionistawore a black lace top, showing off her charming curve.
She mixed it with a manly jumpsuit and bold boots.
Another blogger blended a white lace top with a skirt and sneakers.
There is another lace crop top shorter than the above two, which I like about the black roses on this bustier tube top.
It's the first detail that caught my attention. It's see-through on the waist, making it breathable and sexy. You can wear it alone or with a blazar.
For bottom, a pair of leather jeans or jeans should be great.
Fitted Crop Tees – Causal But Sexy
Searching for a daily T-shirt but sexy? It definitely should be the fitted crop tees.
This style of crop top flatter well. They are so easy to pull off that you can pick up any bottoms, ready to go.
Take these two outfits as examples, both of them chose long trousers.
The strap design on the waist adds lots of details.
Some chunky necklaces and sneakers will be the best to complete the look.
This fitted crop top is special and sexy because of the cut out design and pearl chain.
It can be wron from day to day.
Do Try Criss Cross Crop Top
Speaking of sexy styles, criss cross crop top is the key.
These crop tops can support your chest nicely and show the shape of your chest perfectly at the same time.
This influencer chose a cross wrap crop top with a low waisted skirt, highlighting her flat and sexy midriff.
Another influencer opted for a black criss cross crop top instead.
This one is simple and basic, perfect for any occasions.
Try this interesting criss cross crop top!
Because there are several ways to wear it, no matter which one you choose, it won't go wrong.
Wearing Sets Is Effortless Fashion
If you yet to know what to wear, why not choose a set? A set is convenient and effortless.
There are lots of matching set you can choose from.
Look at this green set, it's sexy and well-fitted. You can wear it for many occasions.
If you like to find more sets, you can check this video.
This youtuber shared a bunch of sexy sets of crop tops. I was totally amazed by the amount of different styles and colors. It is really hard to believe that there are so many choices for a single piece of clothing!
With all these options, I can definitely find something that fits my personal style. Can't wait to try them out!
Final Though
The fashion trend has always been cyclical. The old-school elements will be back on the stage again and again.
Don't worry about if crop tops will be out of fashion. Besides, there are always some occasions when you need to wear these sexy crop tops.
So for those who want to buy new garments, It's time to swap out your wardrobe staples for some fresh in-trend items.
Crop top can be a good chioce. And do follow the upper tips to create your own sexy styles!
Blog Writer: Petpet Law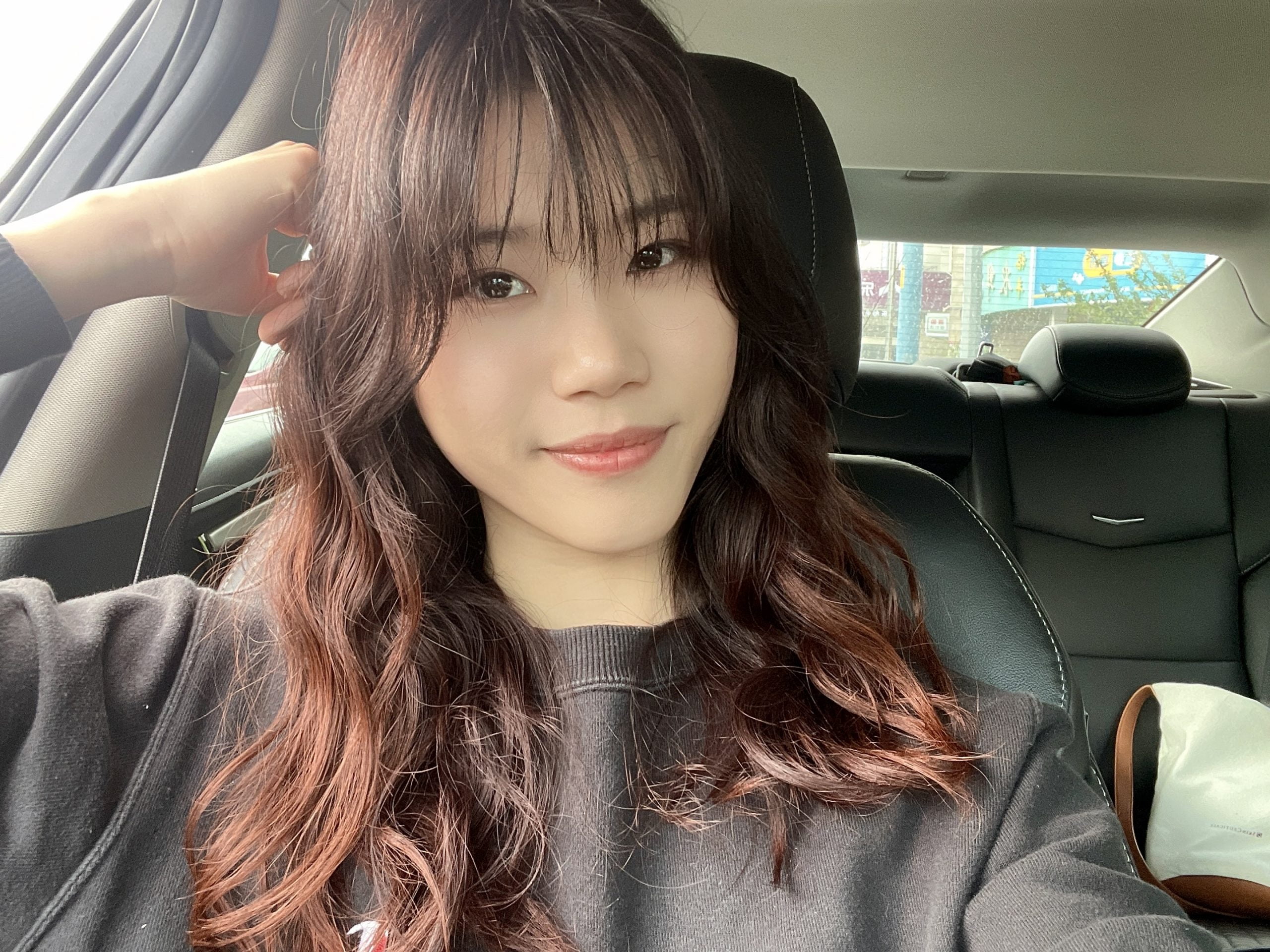 Petpet Law is a well-established freelance writer in the fashion industry, with a wealth of experience spanning over a decade. Her passion for fashion and keen eye for the latest trends is evident in the quality of her work, which is sought after by many leading websites in the clothing universe. In her spare time, she enjoys keeping up with the latest fashion news by watching videos from various channels and experimenting with different clothing styles. She loves sharing her fashion insights and ideas with her followers on her TikTok channel, inspiring them to feel more confident in their fashion choices.