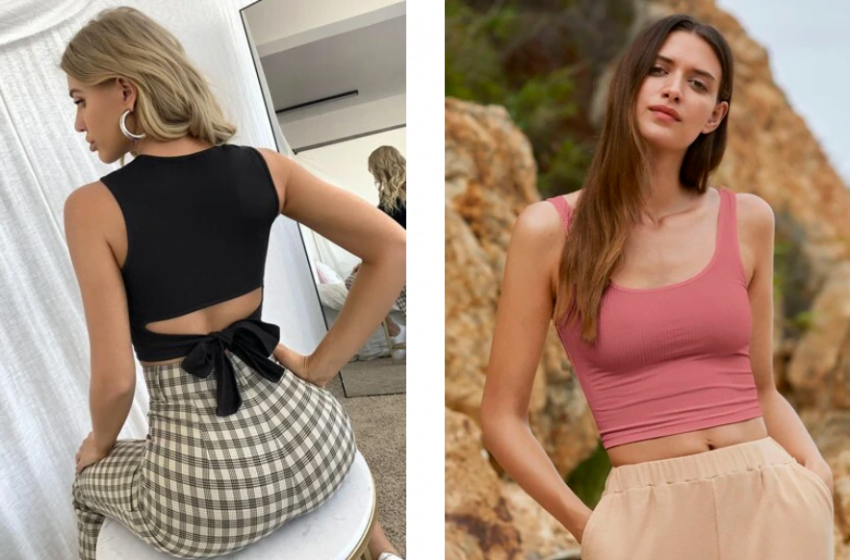 How To Dress Crop Tops For A Colorful Summer 2023
[2023-3-31 Update] In the scorching heat of summer 2023, there's nothing better than a colorful crop top to keep you looking and feeling cool. These trendy tops are popular among fashion-forward celebrities and influencers alike, and for good reason.
The vibrant hues and playful designs can instantly elevate any outfit and put you in a cheerful mood. If you want to stay on-trend, it's time to add some bright and bold crop tops to your wardrobe.
From trendy see-through styles to chic tie-front designs, there are plenty of options to choose from.
Don't be afraid to experiment with colors like green, blue, purple, and yellow to really make a statement.
There are countless ways to wear them. If you like to know more about this, keep reading because I will share the best crop tops for your daily wear.
Soft Purple Crop Top
You won't' be disappointed once you get this purple crop top. It combines two tones of purple, and the colors are gorgeous.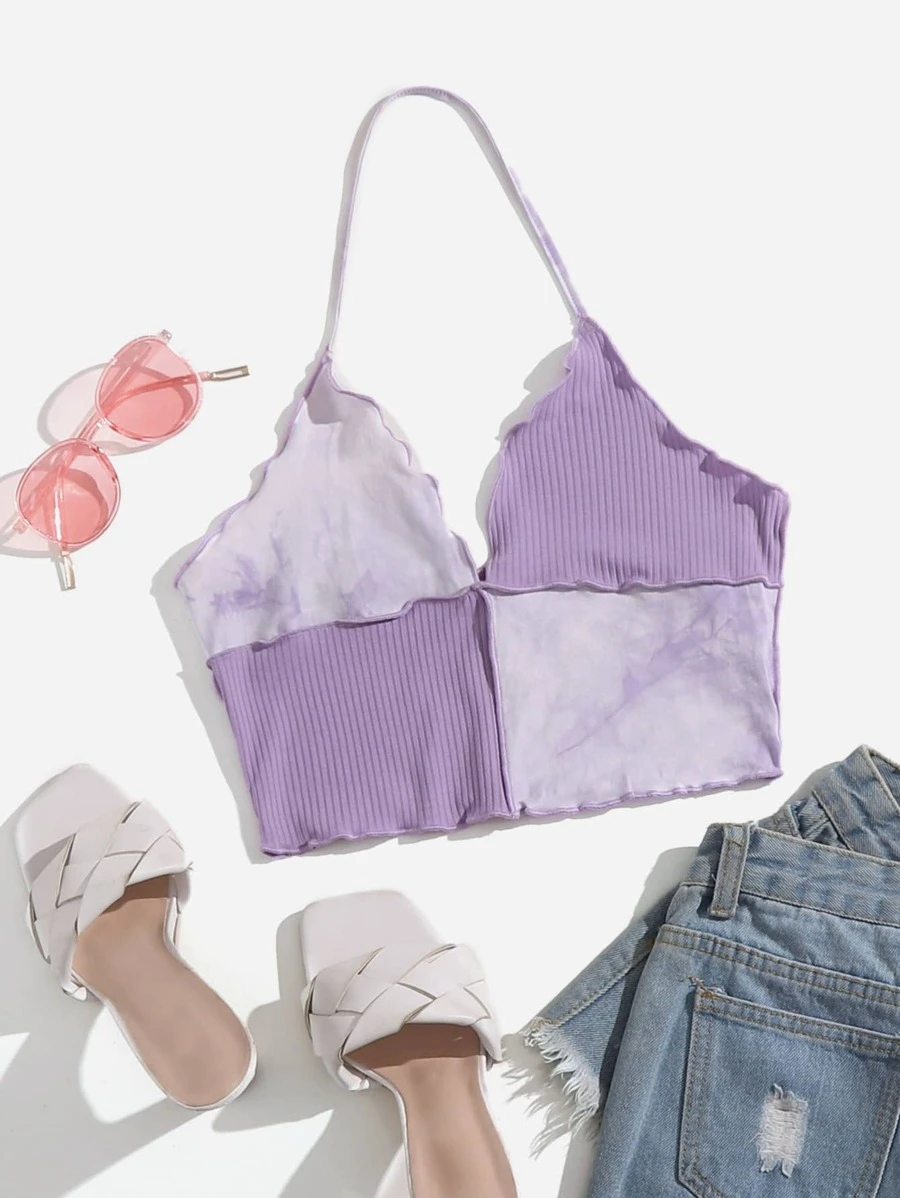 The flounce-trimmed design makes this crop top more attractive and fashionable.
Elevate the look. It's recommended to wear it with shorts. And add a pair of flat sandals will be cool!
Sexy See-through Crop Top
I'm so in love with this see-through crop top. This crop top with a simple black bra is already sexy and good-looking. It's designed with buttons.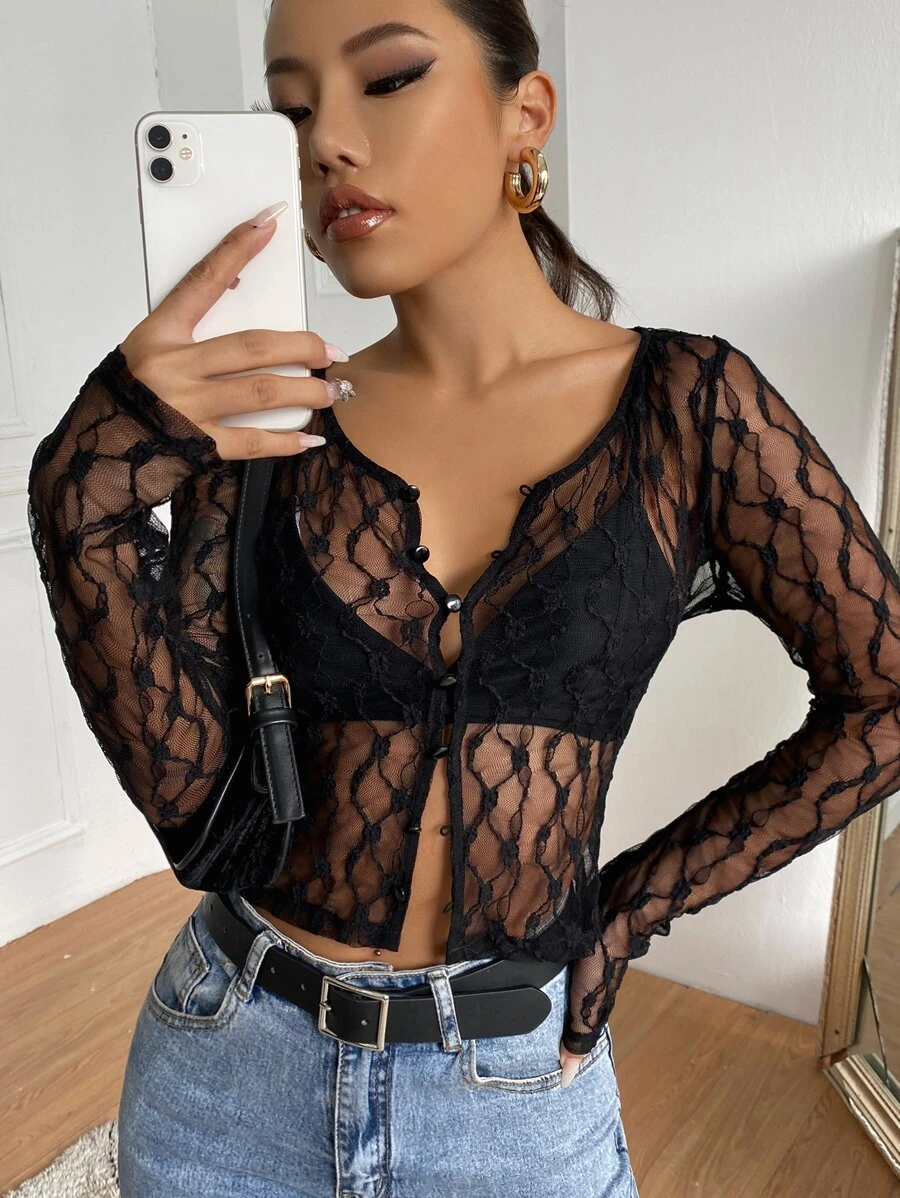 You can button only two of them, or all of them, depending on your preferences or your style of the day.
It blends well with any jeans and some chic accessories.
Classy Yellow Crop Top
The next one is a classy yellow crop top. You'll need this beautiful crop top for summer because the color is appealing.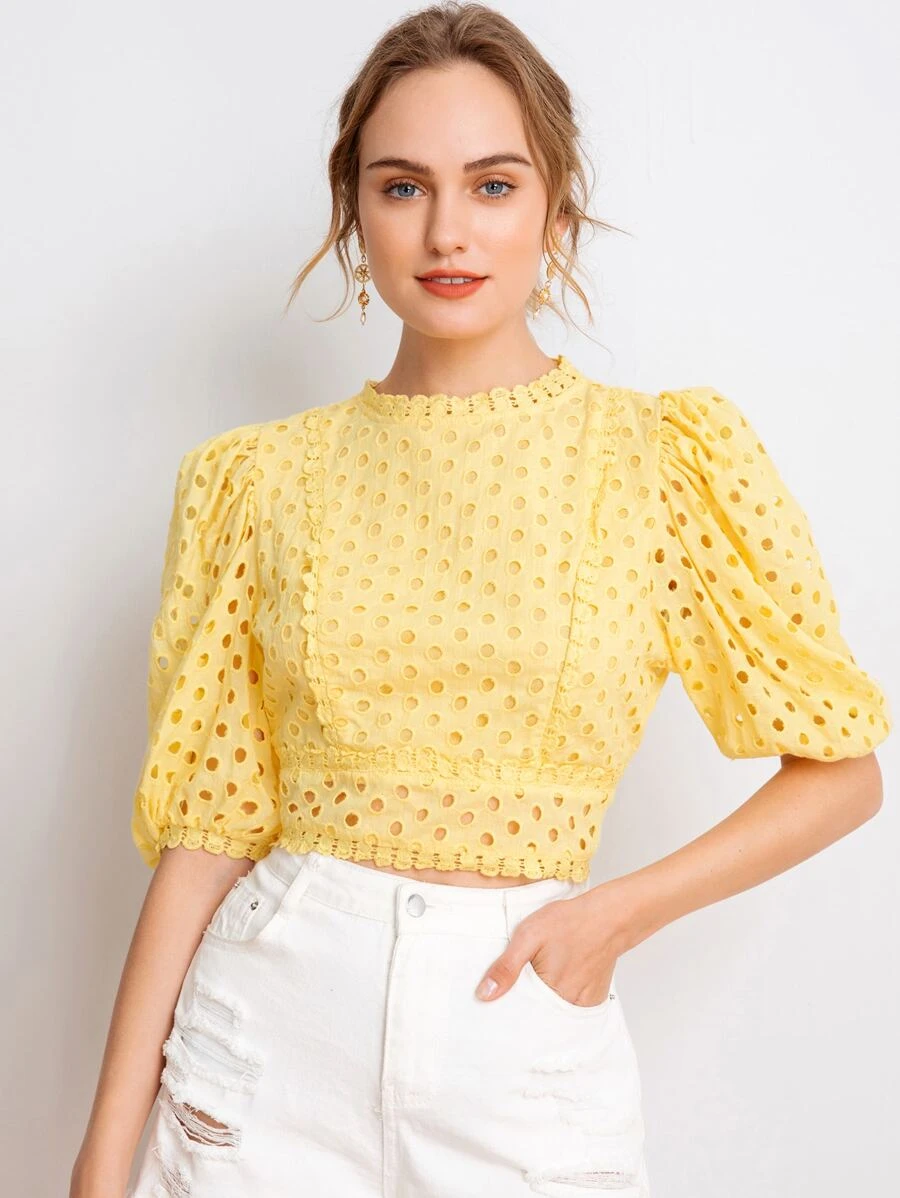 The puff sleeves are friendly for those women with broad shoulders.
Pair it with white shorts and high heels would make you look young and vibrant. And this look is also suitable for office ladies.
Flowy Tie Front Crop Top
This airy crop top is adorable. The sleeves are loose and comfy. And the special part of it is the tie-up design. Floral print is like boho chic style.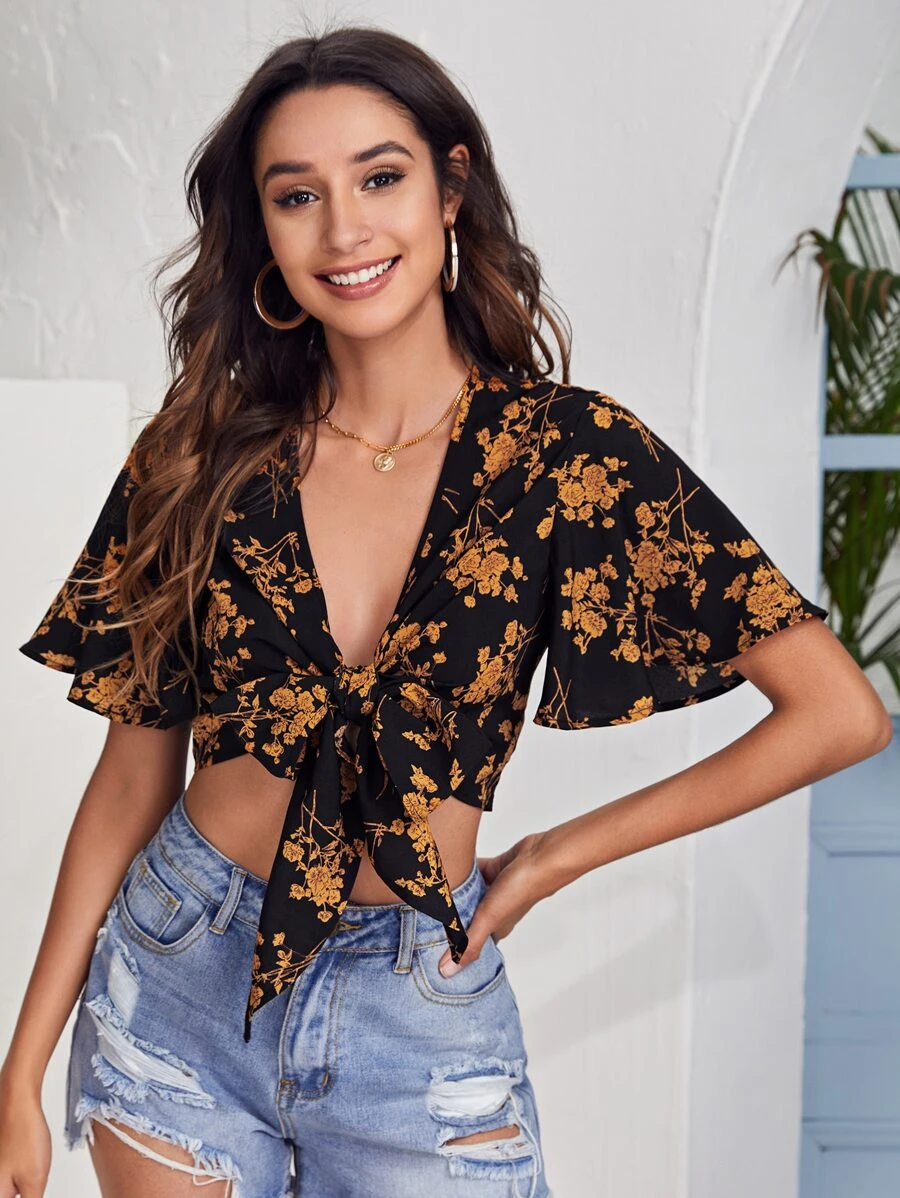 Plus, you can adjust the straps to style it differently. You can tie it in front or at the back.
The best way is to wear it with short jeans. For accessories, it's better to choose some simple necklaces and earrings.
Crochet Green Crop Top
This green crop top is fantastic. It's flattering.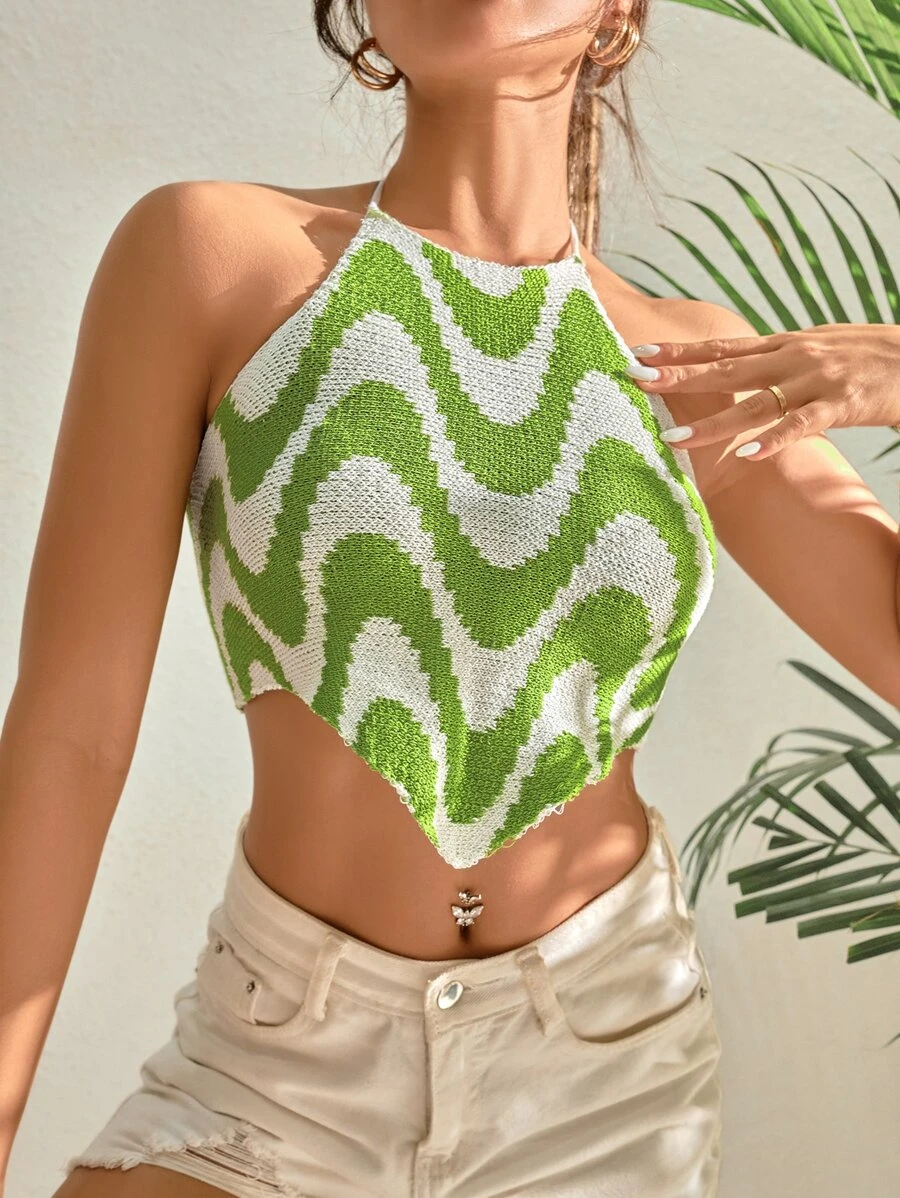 The backstrap design and the irregular cut on the waist are so unique.
You can style it with white shorts and some cute jewelry to look more fun. It's also great for a beach look.
Leather Brown Crop Top
Want something bold? Why not try this brown crop top.
It can give you an excellent shape.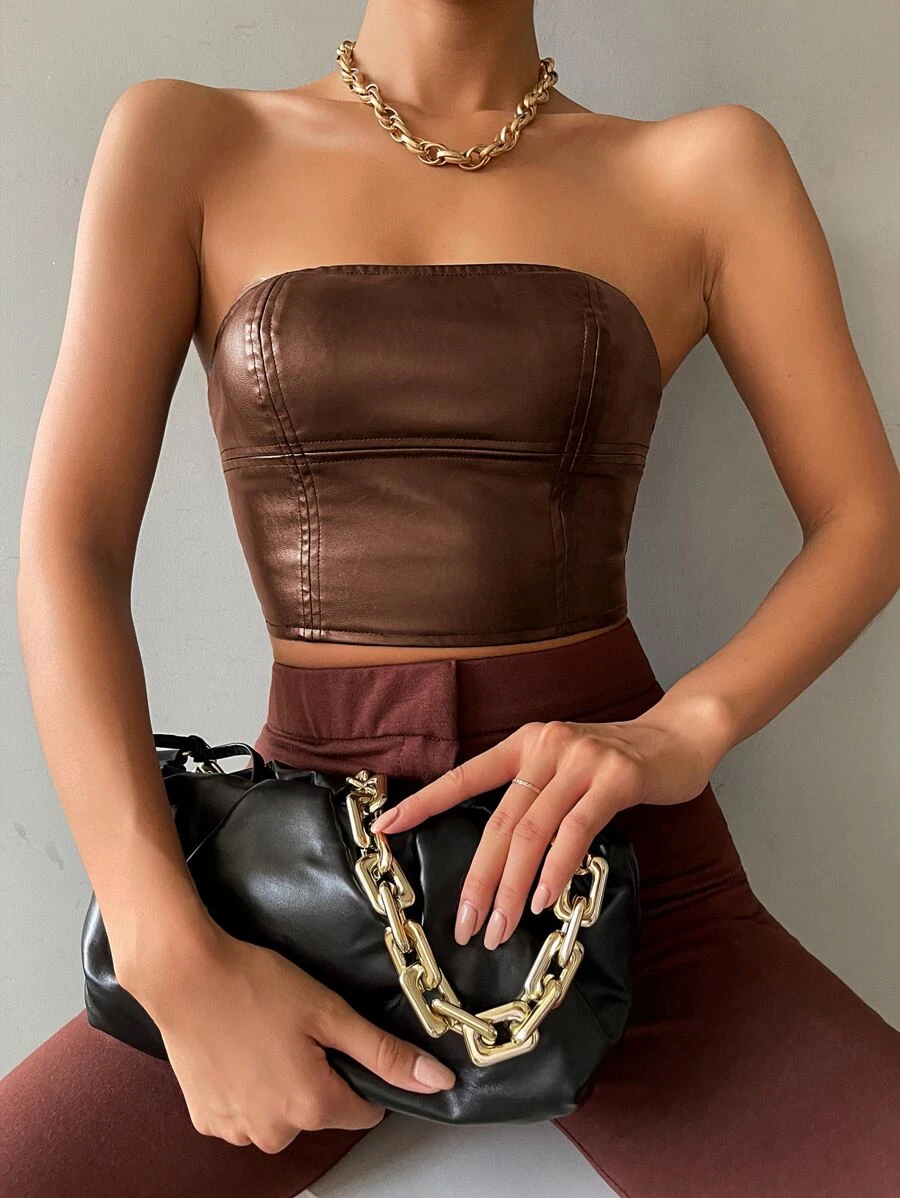 This brown crop top won't let you down whether you're going to a fashion show, a party, or an event. The leather shows a sexy and wild vibe.
To rock the sand, match it with leather jeans and high heels.
Cute Blue Disty Floral Crop Top
This blue crop top with ruffle sleeves is pretty and stylish. The color and disty floral print look fresh and are perfect for summer.
You can style it in different ways.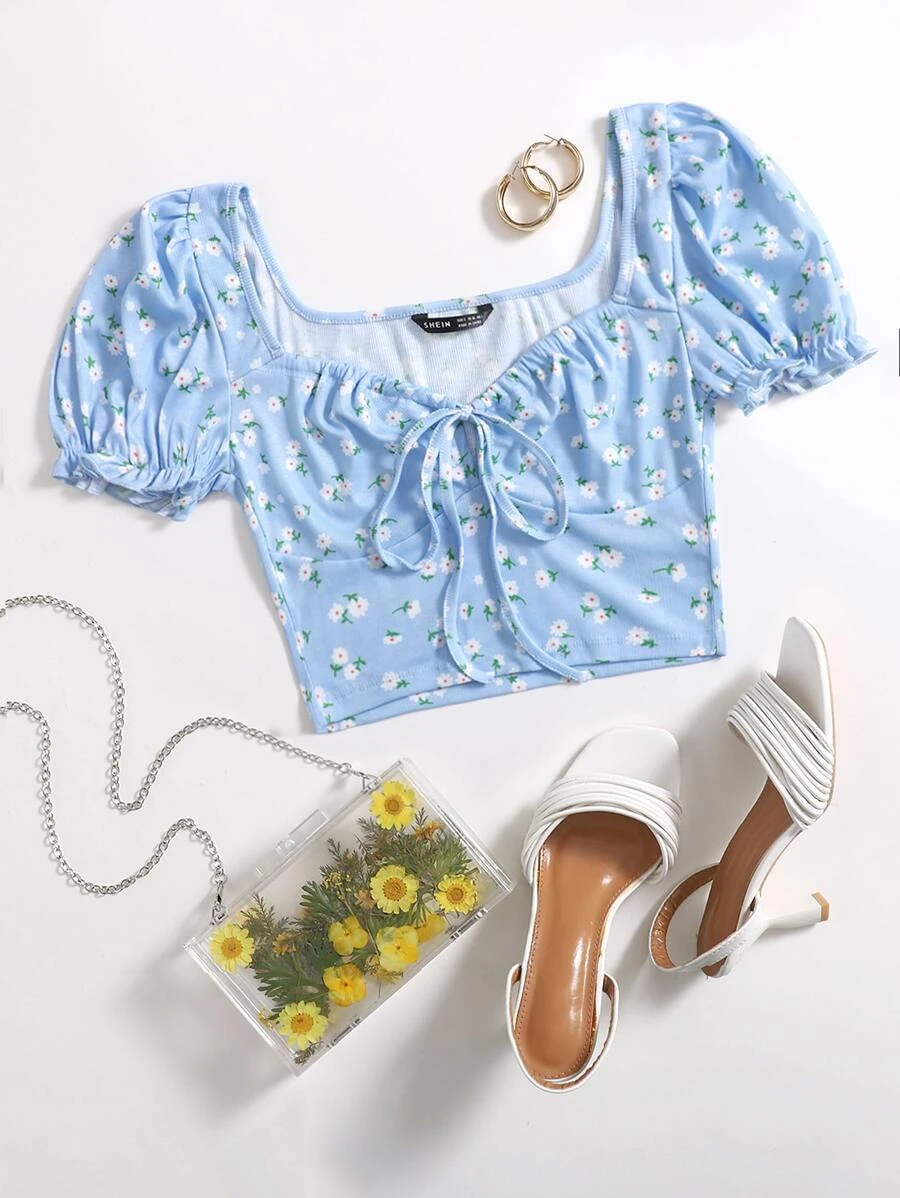 Pair it with jeans will look causal, with skirts will be more elegant and sophisticated.
Since it shows a big area around the neck, adding some layering necklaces would be great.
Sporty Orange Graphic Crop Top
The crop tops I mentioned above are almost close-fitting. But the last one is different, and orange graphic crop tee. It's easy to style and comfortable to wear.
Especially the slogan on the crop has caught my attention.
For bottoms, you can go with ripped jeans or sweatpants.
Add a pair of sneakers and some chunky accessories that can bring a sporty and street vibe.
Final Thoughts
Believe it or not, women's crop tops are one of the most durable items in the fashion field.
Follow these styles. You will be surprised by the magic of these colorful crop tops.
Blog Writer: Petpet Law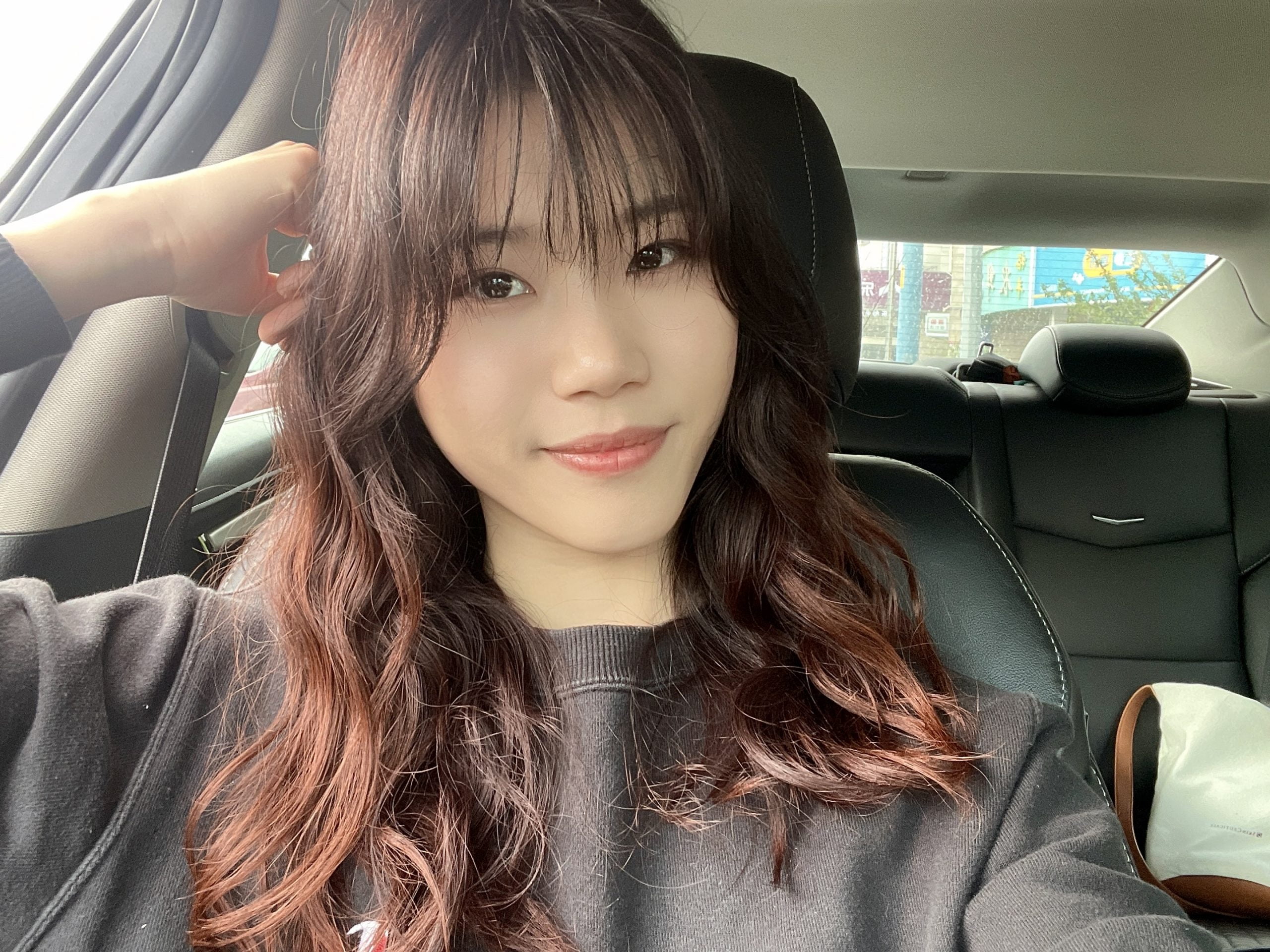 Petpet Law is a well-established freelance writer in the fashion industry, with a wealth of experience spanning over a decade. Her passion for fashion and keen eye for the latest trends is evident in the quality of her work, which is sought after by many leading websites in the clothing universe. In her spare time, she enjoys keeping up with the latest fashion news by watching videos from various channels and experimenting with different clothing styles. She loves sharing her fashion insights and ideas with her followers on her TikTok channel, inspiring them to feel more confident in their fashion choices.