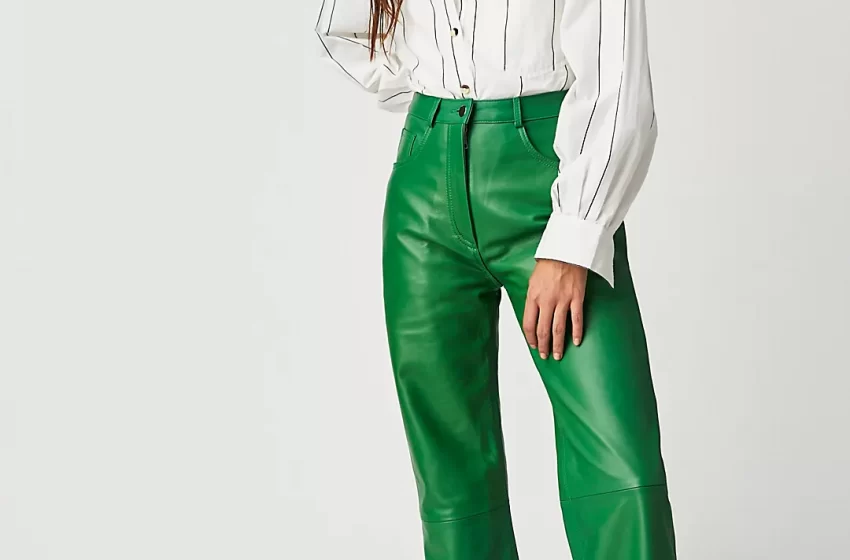 10 Ideas To Make Your Mardi Gras Outfit Stand Out
After we embraced the new year 2023, the annual and grand Mardi Gras is just around the corner. There's so much to celebrate, from Twelfth Night to Fat Tuesday during Mardi Gras season. Whether you're a local or a visitor, I bet you will be looking forward to those festivities.
People usually check the parade schedules or book hotels in advance. But there's one more thing to prepare-your mardi gras outfits.
Dressing up fashionably but with festive vibes can be tricky because the colours of Mardi Gras are bright: purple, green and gold. Apart from those iconic customs, opting for some common pieces will be better.
In this case, these garments can be worn more often and have more possibilities to style. Plus, you can continue to wear them for your daily outfit after Mardi Gras finishes.
For this purpose, I've taken inspiration from the ultimate catwalks and bloggers. And try to pair Mardi Gras colors with trendy staples of 2023. Here are 10 amazing outfits for Mardi Gras for this year.
Purple Leather Jacket Will Be A Outstanding Choice During Mardi Gras
March is still suitable for wearing leather staples in many places. So take the opportunity to wear a colorful leather jacket during Mardi Gras. Because wearing leather can show your good fashion taste.
To keep things simple, look at Holly Lindsey 's outfit here. She opted for a purple leather jacket and wore a one-piece dress.
The green beret and scarf add a touch of glamour. Styling with golden or yellow boots is fitter for Mardi Gras.
This purple moto jacket of REIRQIE is a wonderful choice for Mardi Gras outfit styling. The little design on the shoulders and purple color make it even more chic and special.
You can dress up and look good with green pants and yellow boots.
Choosing Mardi Gras Color Sweater Is Perfect For Holiday
Sweaters are one of the most common pieces to wear for daily wear. Choosing a purple, yellow or green sweater is a great way to match the festive mood during Mardi Gras.
You can look fashion-forward by teaming up a purple jumper with a mini skirt and boots. Or pair your sweater with golden pants like Hannah did here.
The look will be perfect for wearing Mardi Gras with green martin boots and beaded necklaces.
This sweater of SHEIN in purple is known to flatter your shoulder and waistline.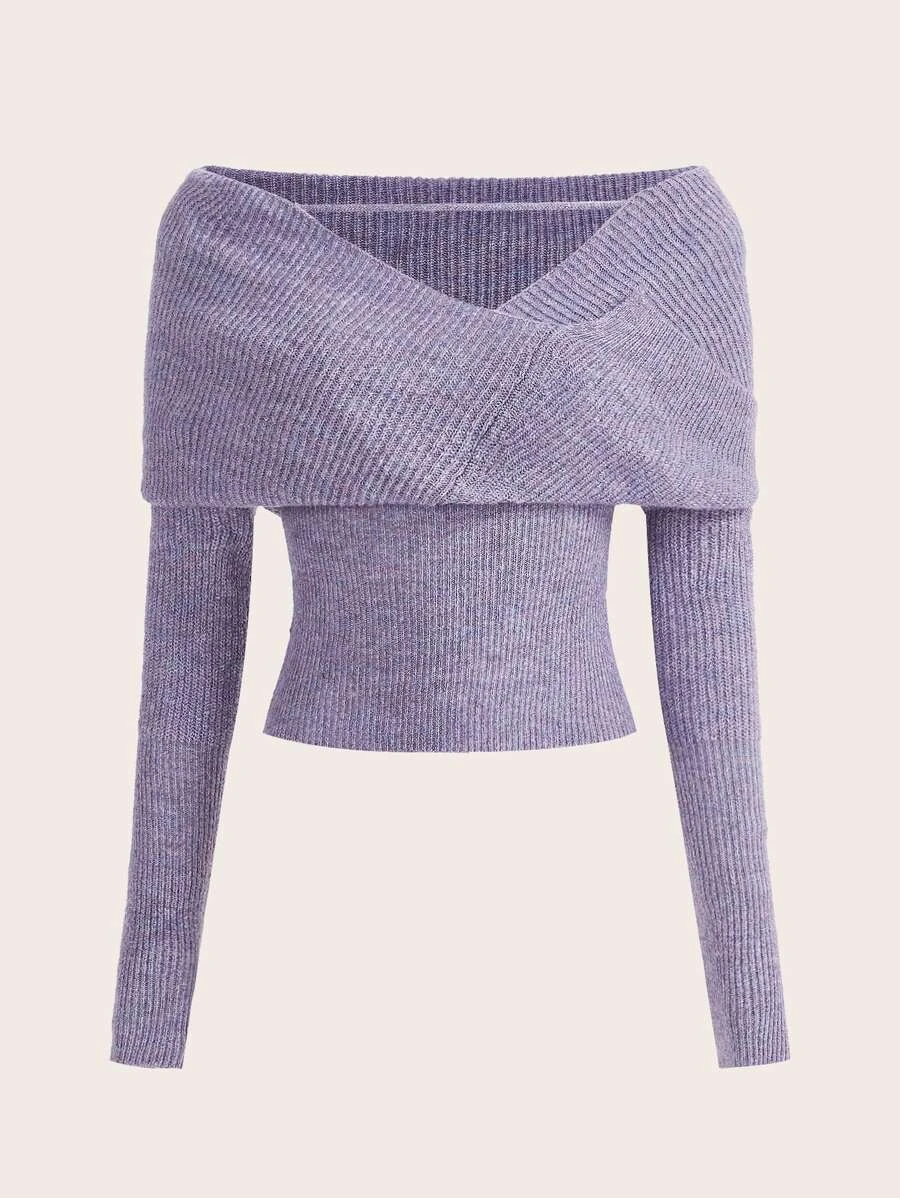 The foldover details look special and allow you more possibilities to style them.
Purple Jumpsuit Can Keep You Comfy And Causal On Mardi Gras
Are you a fan of jumpsuits? Jumpsuits always have a fashionable feel. For Mardi Gras, throwing on jumpsuits in festive color can keep you looking vibrant and shiny.
Take a cue from the fashion blogger here. She has worn purple jumpsuits with loose silhouettes.
To match the Mardi Gras vibe, add some color with a cute yellow canvas bag and a pair of light green Converse.
Made in velvet, this purple jumpsuit of Boohoo will be your newest wardrobe staple. It combines all the fashion trends – ruffle sleeves, flare legs, and a square neck.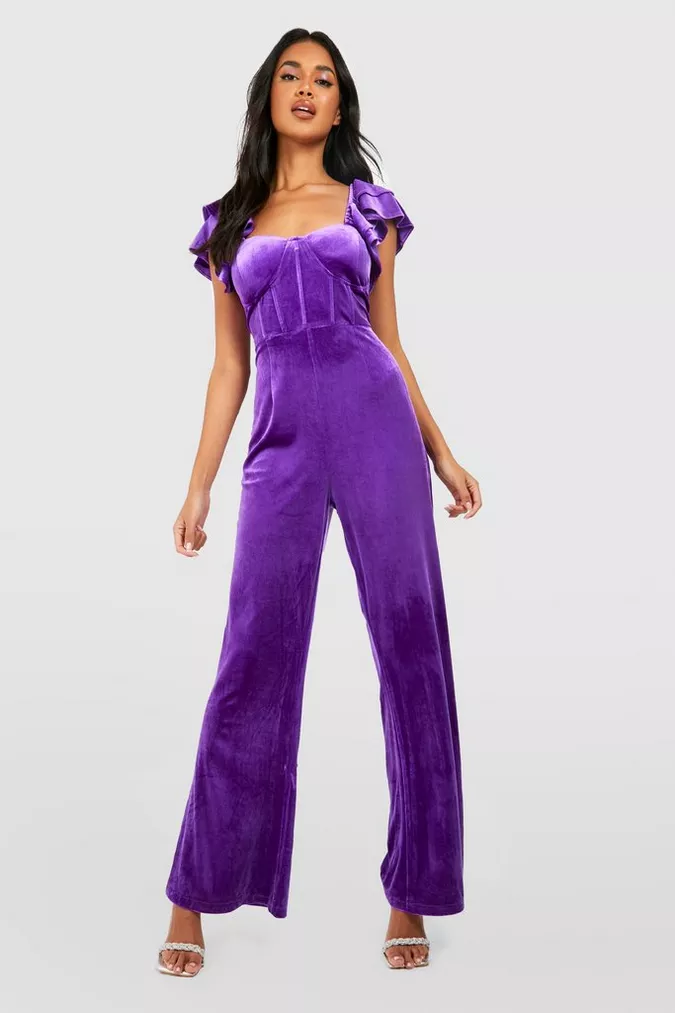 Keep things simple with matching sandals and a yellow bag.
Gold Sequined Dress Will Never Let You Down On Mardi Gras
Gold is one of those iconic Mardi Gras colors. That's why choosing staples in gold is perfect for this festival.
Gold dresses can also give off sophisticated feels, which is appropriate for attending Mardi Gras events. For dresses in gold, it's best to opt for a sequined design.
Like Dilara here, she chose a sequined maxi dress to create an eye-catching look.
Pair it with yellow strappy heels, and a Mardi Gras crown will be better.
Comes in cut-out details, sequin and a halter neck, this dress from Boohoo is glamorous.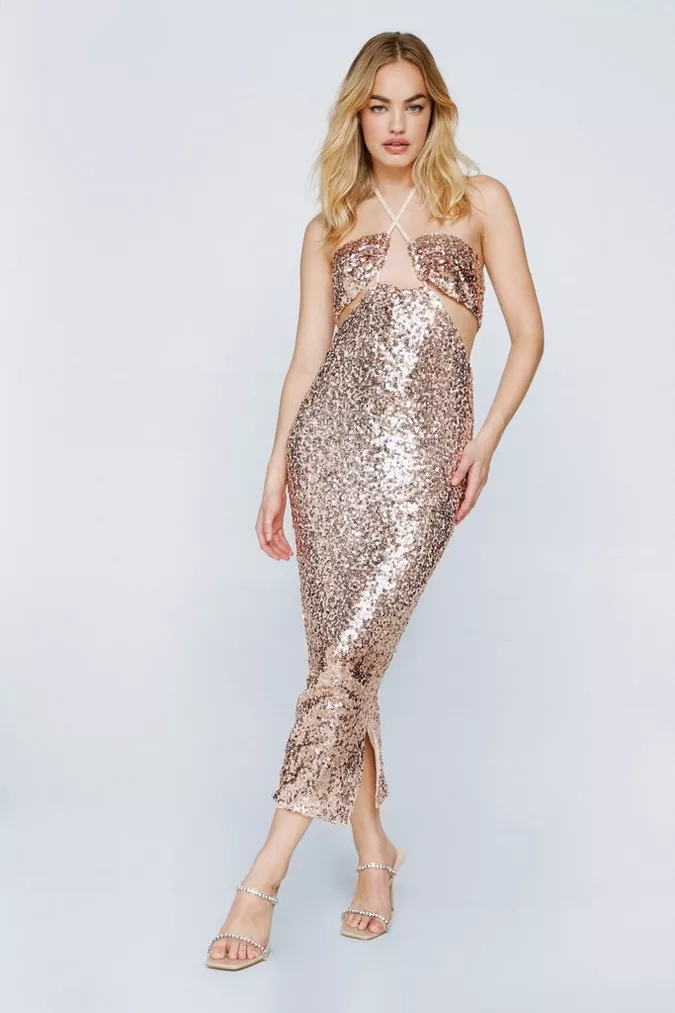 Goes well with heels and a green mini bag for Mardi Gras season.
Don' t Forget To Opt For Purple Skirts On Mardi Gras
Apart from dresses, skirts are must-have staples too. Ultimately skirts like slit skirts, super mini skirts and fringe skirts are very popular. A tassel skirt with a basic crop top, Cassidy's look here is simple but full of Mardi Gras details.
Put the look together by adding some mardi gras accessories, such as beaded necklaces and headbands. Opt for green or yellow sneakers for a more colorful Mardi Gras look.
This skirt of prettylittlething is the perfect piece for Mardi Gras. We are obsessed with those green floral prints and tassel designs.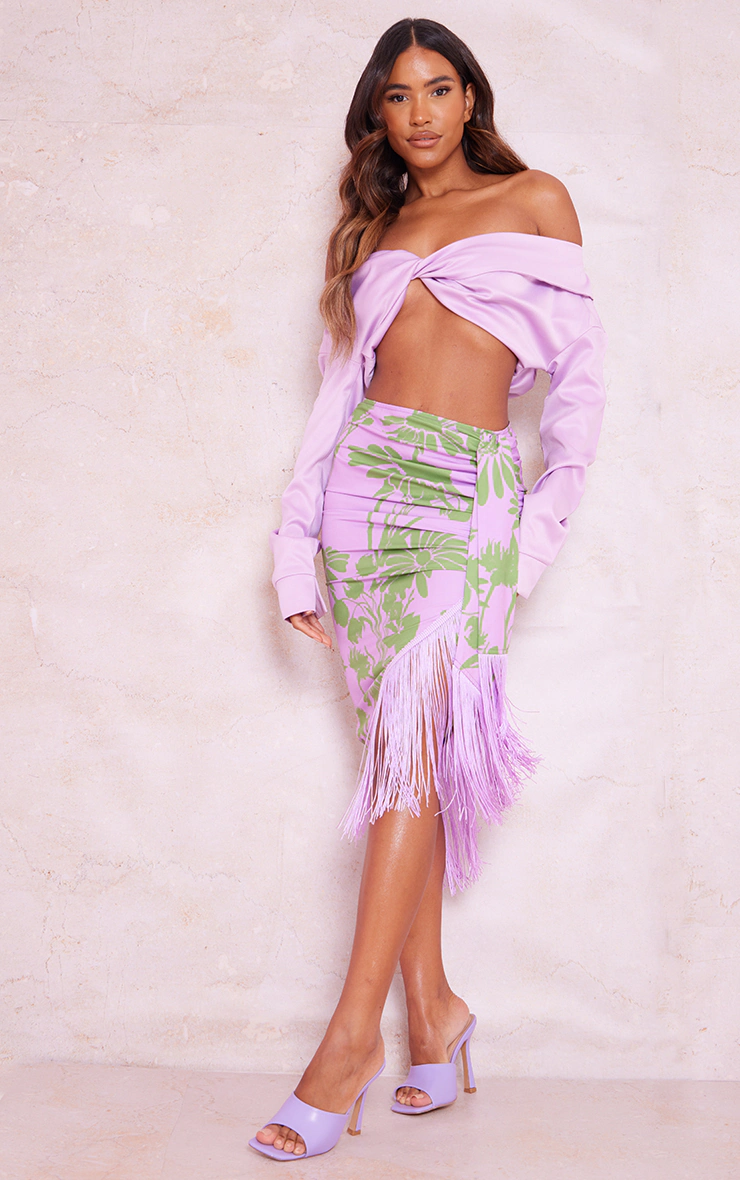 Layering with matching tops, shoes, and Mardi Gras's headband could be your favourite Cambo.
Green Sets Are Effortless Fashion For Mardi Gras
Sets are those staples to make you look stylish and good-looking. If you want to save time on matching different tops and bottoms, opt for sets.
The outfit of Insta blogger Patton Sanders is a great example. Opt for long boots for extra glamour and pair them with Mardi Gras beaded necklaces and earrings.
This Boohoo bubble set is designed to be worn together for a Mardi Gras wardrobe upgrade. You can wear the crop top alone or layer with a bra underneath.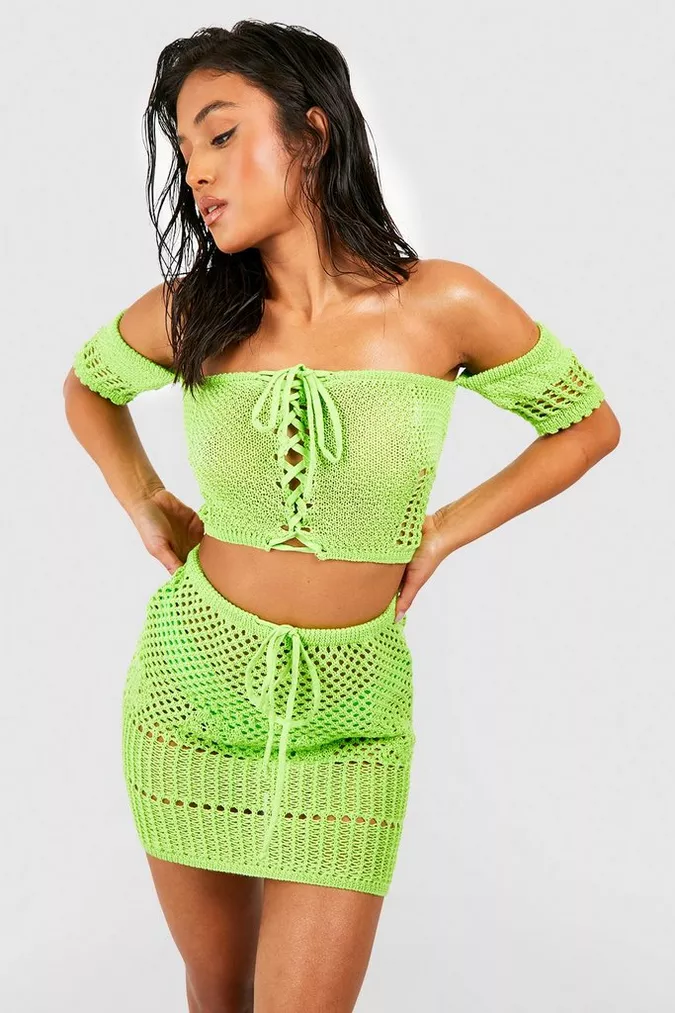 Matching with some Mardi Gras necklaces and a pair of purple boots, you can have a perfect festive look.
Green Trousers Are Must-Have For Mardi Gras Look
Colorful pants have been the first choice of many fashion bloggers recently. Green pants are very popular because you can look surprised by wearing them in other colors.
The material is the key to making your look more attractive. Take inspiration from Tessa's cute look here. It's hard to look good in these bright pants.
Throw on a matching hoodie or cropped tee, and add a purple hat and yellow mini bag for the parade.
Featured in a straight-leg silhouette and made of leather even make these green pants more special.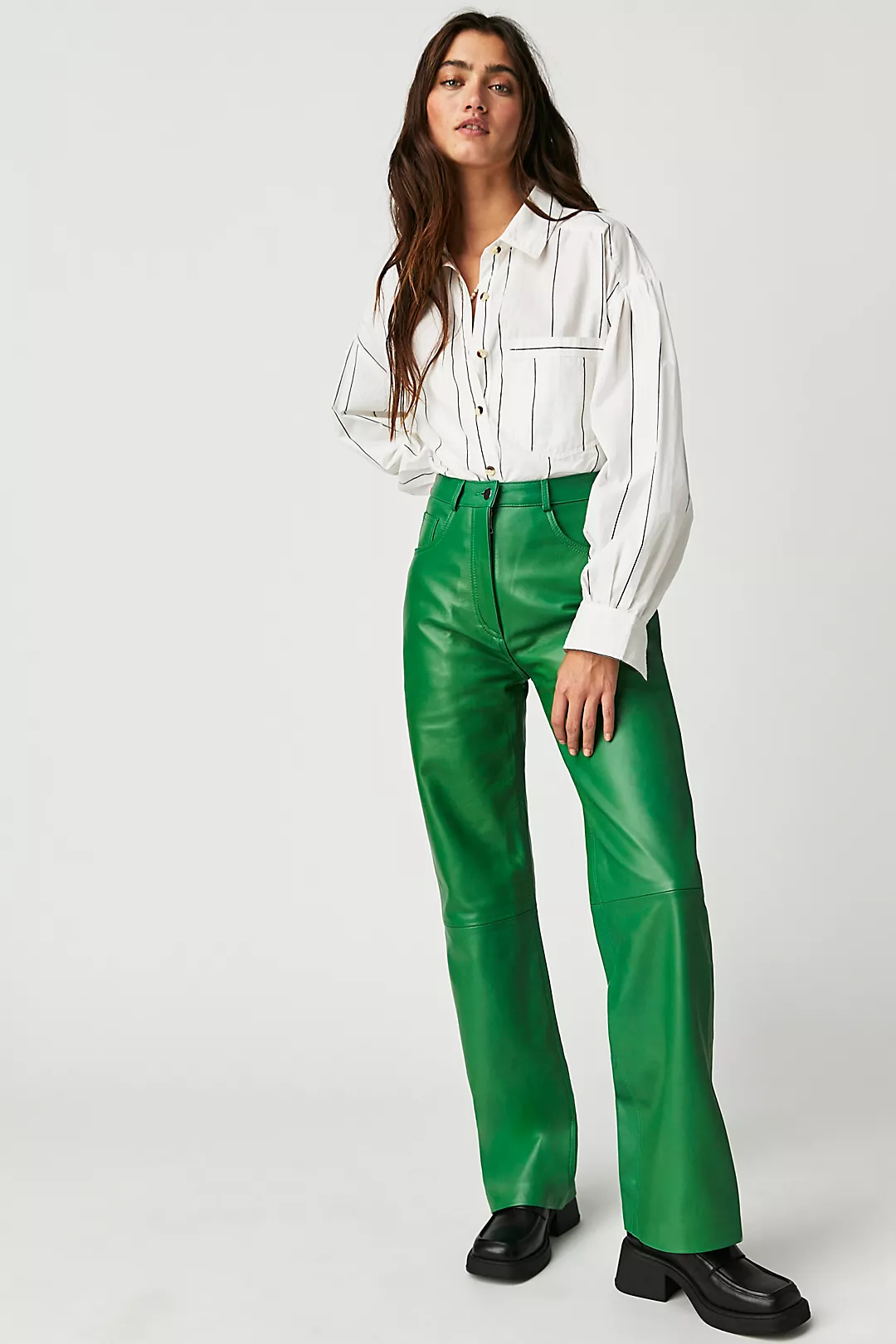 A pair of metallic trousers like this would look stunning for Mardi Gras.
Blazers In Mardi Gras Color Are A Hot Holiday Staple
Blazers are timeless and fashionable, so wearing a blazer for Mardi Gras is a great choice. Instead of the classic black, white and grey, bright colors are a must-have for holidays.
You can create a monotonous look with matching pants and bags like Danielle Spencer did here.
Of course, you can also style it with other colors.
Paring the blazer with purple leather pants and chunky yellow shoes for more swag.
Light colors look softer and easier to pull off. This light green blazer of SHEIN was made of comfy fabric.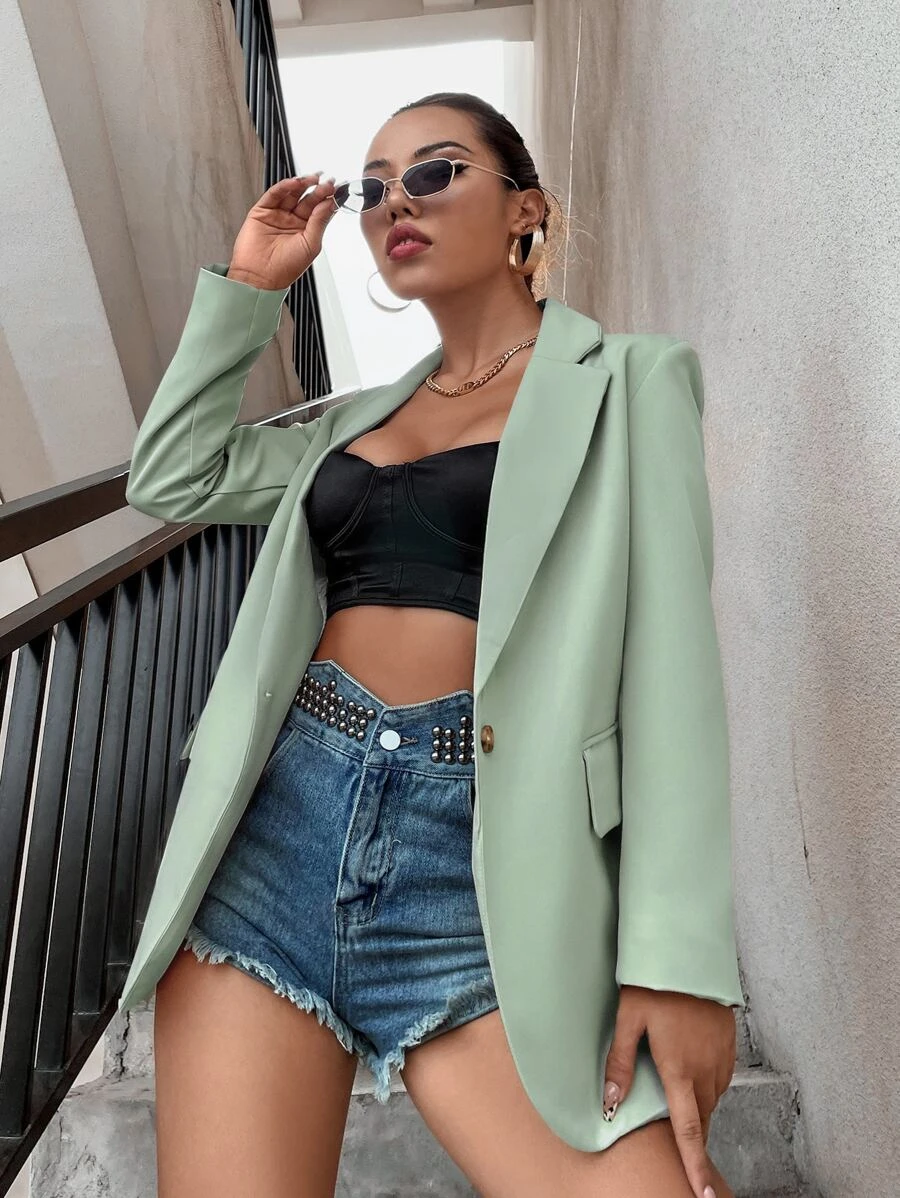 They are suitable for Mardi Gras, matching with a purple skirt and long boots.
Matching The Mardi Gras Vibes By Adding Statement Shoes
Choosing the right shoes can always take your outfit to the next level. Whether you go for Mardi Gras colors like green, yellow or purple, they are easier to pull up than you imagine.
Like Daisy here, she matched green heels with a green skirt and matching striped top.
You can add other colors, such as a purple crown and yellow bag, to match the festive vibes.
Here are the MMJULY green high heels for your Mardi Gras looks.
This pair is designed with feather details and can kick any outfit up a notch.
Mardi Gras Socks Are Perfect Pieces To Bring Festive Vibes
It's highly recommended to choose stockings like Knee high socks or thigh-high socks. It won't go wrong with a pair of striped socks in purple, green and yellow.
Throw on a Mardi Gras top with a skirt or shorts and white shoes to have an effortless look. But to add more details, you can choose socks with geometric prints like the influencer.
Aksels is a brand focused on socks at Amazon, their design is quite special, and the quality is guaranteed.
I can't take my eyes off these Aksels festive Mardi Gras socks. The combination of color and pattern goes well together.
Final Thoughts
After browsing these outfits, do you already have some styling ideas for this Mardi Gras festival? The colors and style combinations here are all designed around the trend and Mardi Gras vibe. Following this article will take your outfit to the next level.
Blog Writer: Sonia Chan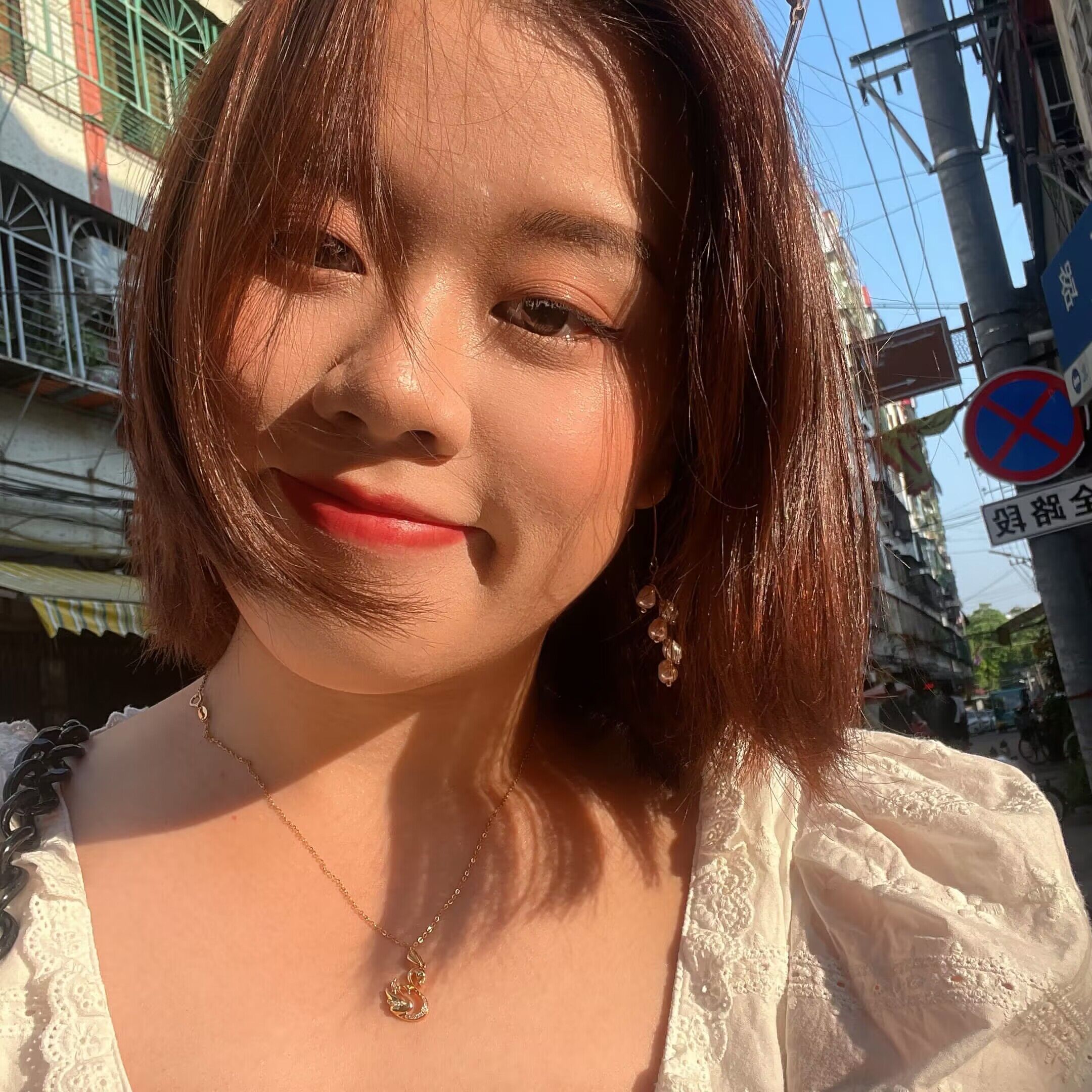 Sonia Chan is a fashion designer and blogger. She can speak both English and Spanish and she is also a freelance writer. She has been focusing on creating women's apparel and accessories for 6 years. As a creative worker, she is good at observing stuff around daily life, and keen on integrating modern elements into her collection. Sonia loves to share, bringing the latest fashion info and her opinions into her articles. Check her facebook to know more.