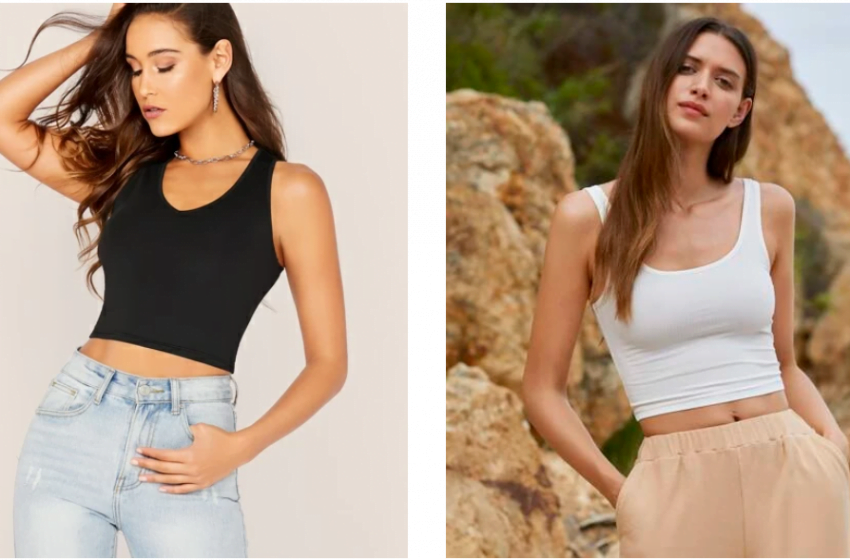 10 Sexy Crop Tops You Should Have In Your Wardrobe
Crop tops are the moment. They are in-trend items for it girls. After viewing many posts on Instagram and street snaps of celebrities, it turns out that crop tops are everywhere. Whether for events, parties, or daily wear, a sexy crop top would help.
Recently I've been obsessed with see-through crop tops and knit crop tops because they flatter my figure and give me a sexy and stylish look.
Today I'm here to share 10 sexy crop top styles with you, and I've come up with some ideas of how to dress up these crop tops to level up your outfit.
Black See Through Top
See-through crop tops are sassy. You will have an influencer vibe once you try them on.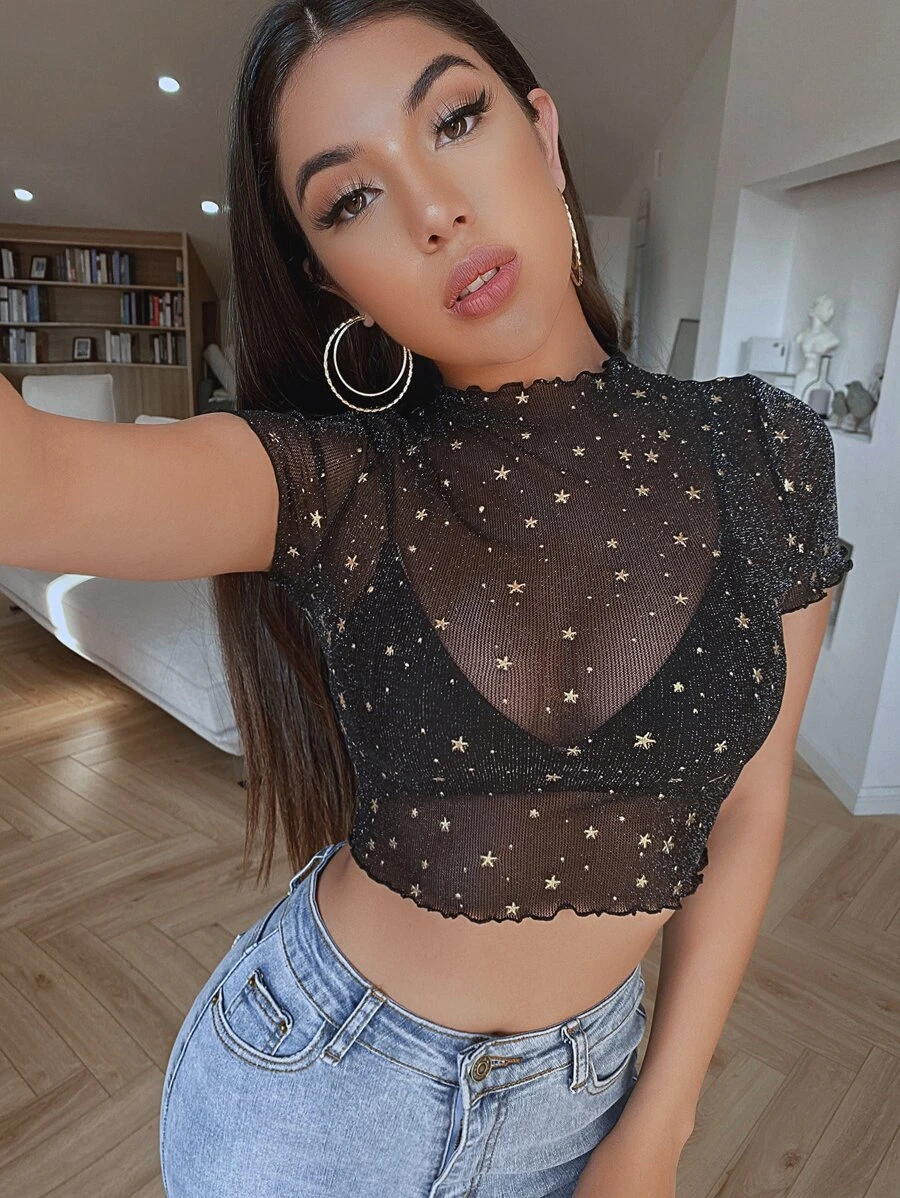 The ideal partner for sheer crop tops would be jeans.
If you prefer a simple style, you can choose a black see-through top with sexy denim shorts like the supermodel Roosmarijn de Kok did.
Printed Sheer Crop Top
Of course, if you like something more attractive, try printed sheer crop tops.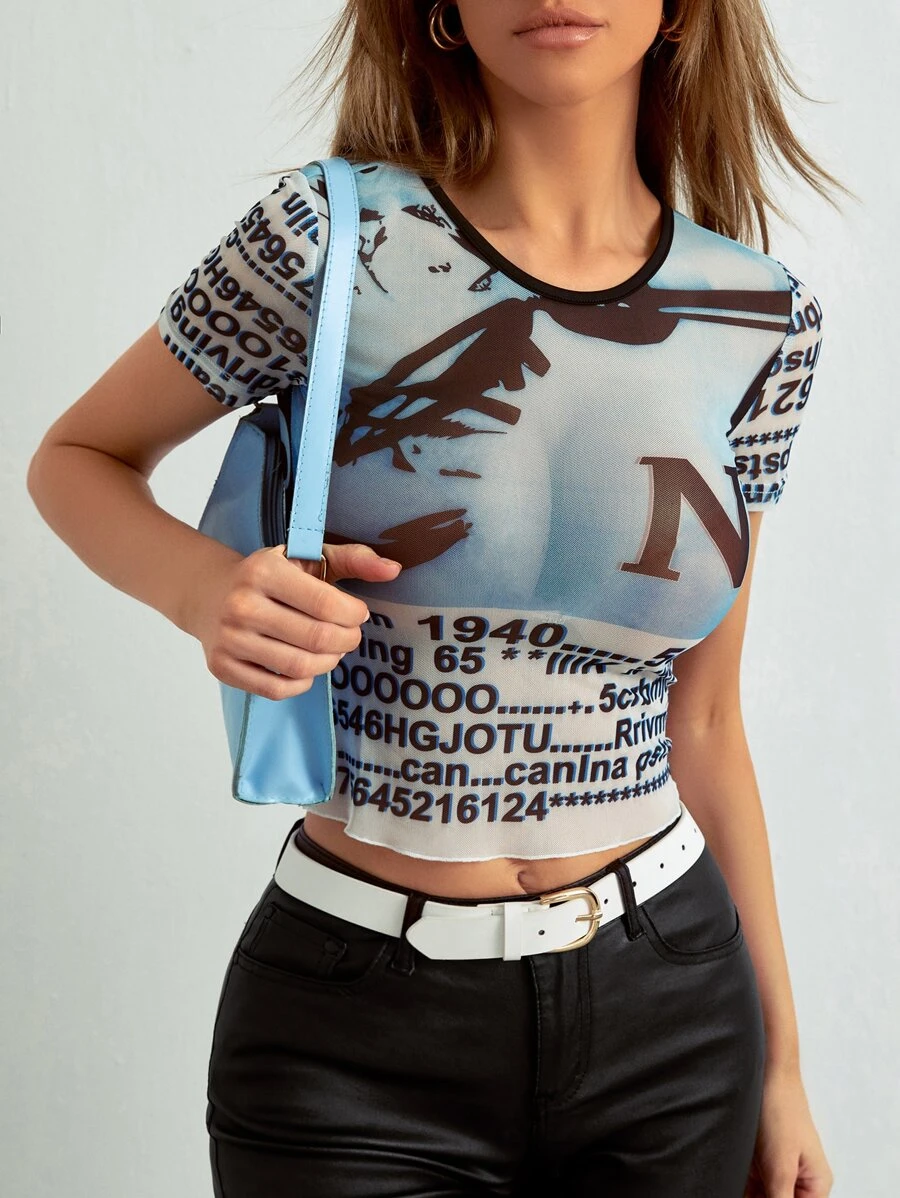 Check this street look of Emliy Ratajkowski.
Extremely Short Crop Top
They're different lengths of crop tops. This extremely short crop top is one of them. The back is open, which can make you sexier.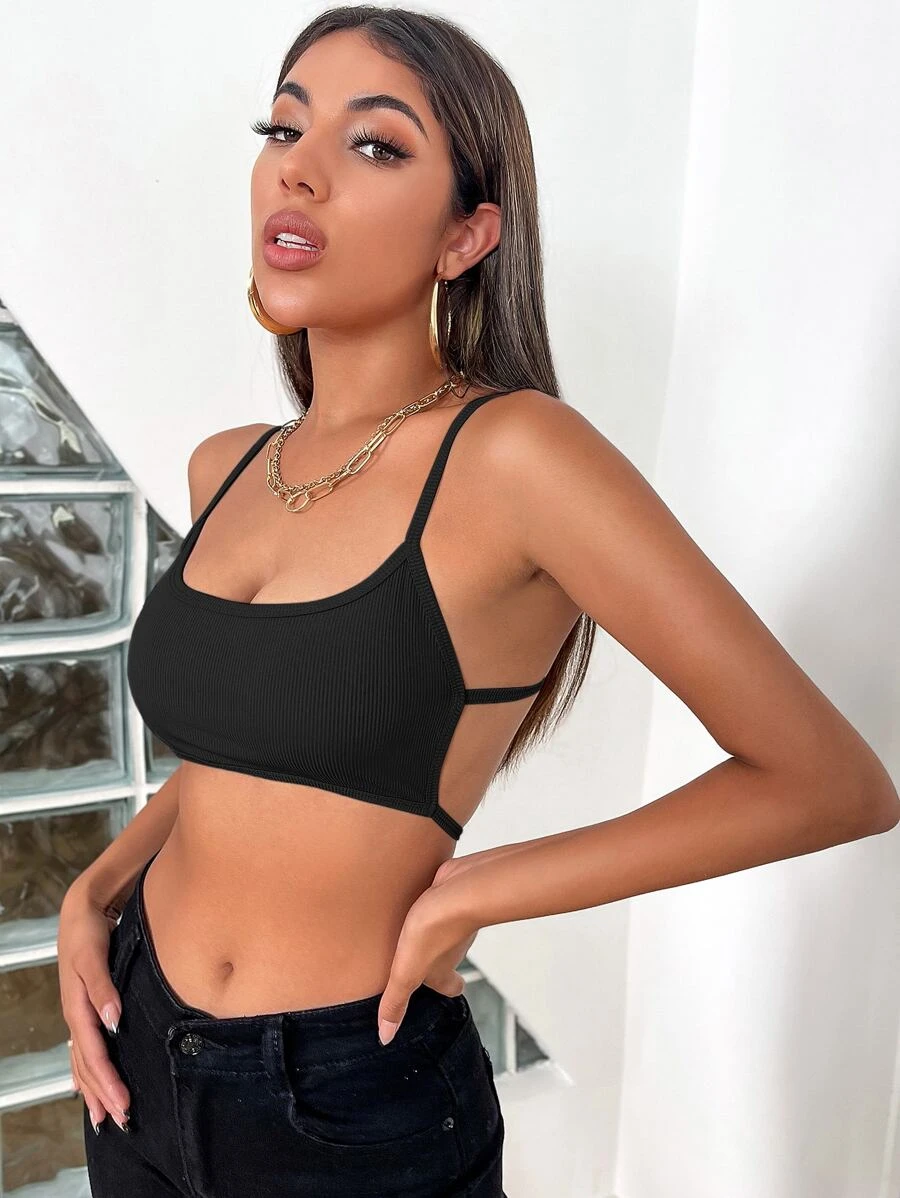 You can dress the look up with a pair of jeans, sneakers, and a shoulder bag.
Kendall Jenner has styled it the same way.
Black Lace Crop Top
Lace is another word for sexy. I would recommend this black lace crop top to you.
The straps in front of the chest make the whole look sexier.
Victoria's Secret model Sara Sampaio styled it with a pair of leather pants at an event.
Crop Top With Buttons
Check this crop top with buttons for those who want to show their sexy figure. It appeared in the daily look of Bella Hadid.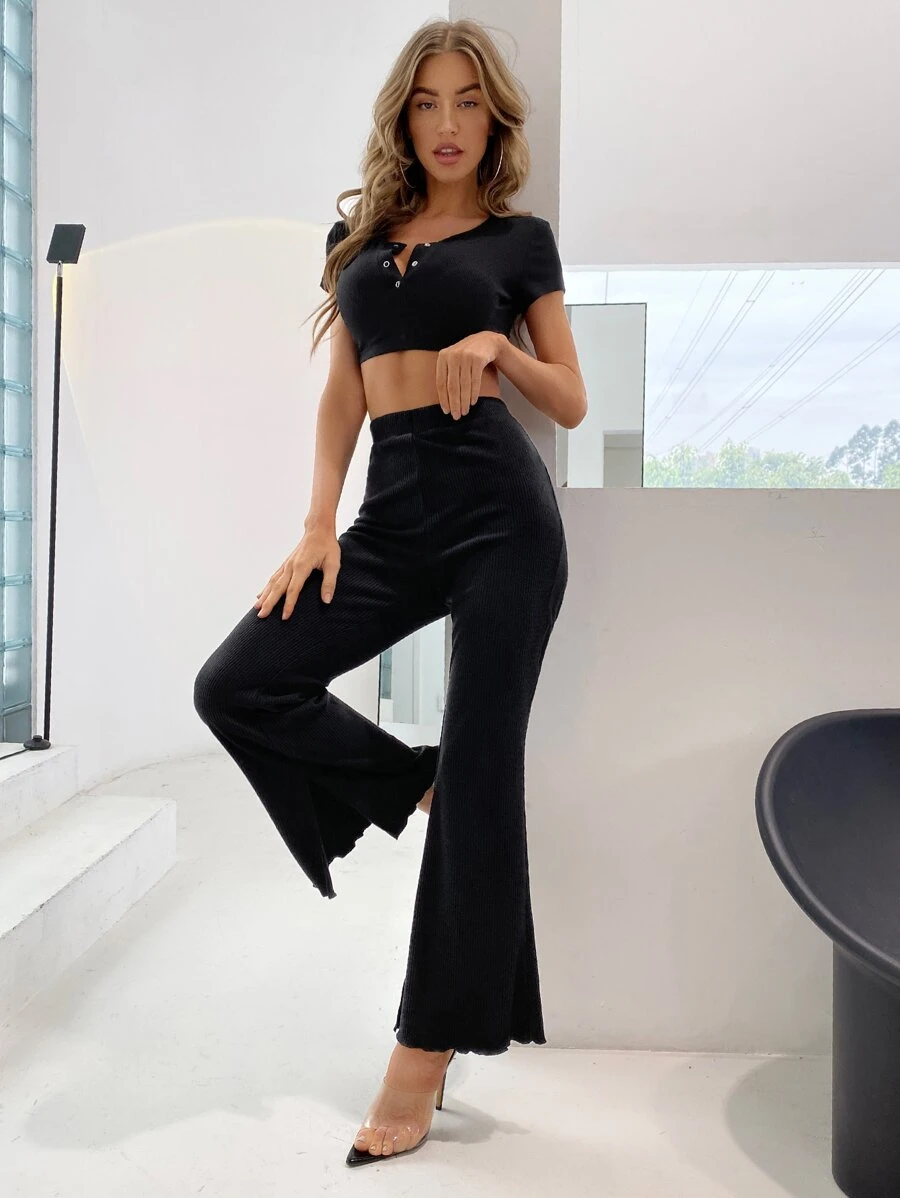 The button design is really special. It's an effortless staple.
It suits perfectly whether you blend it with wide-leg jeans and high heels or with jeans and converse like Bella.
Leather Crop Top
It would be best if you had this leather crop top in your wardrobe because leather crop tops are sure to get people's attention. They are super trendy.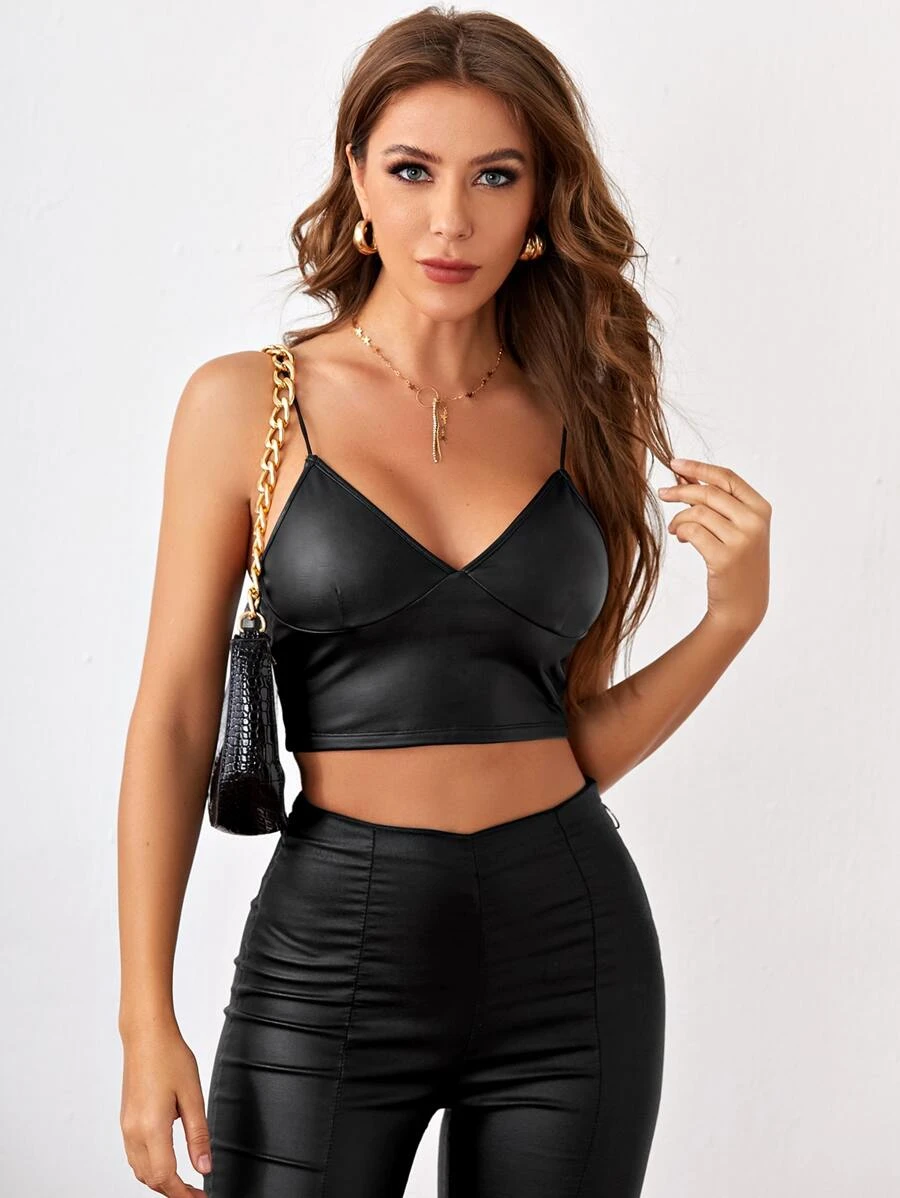 Celebrities like Alessandra Ambrosio and Selena Gomez also wore the same style for events.
Wear it with a pair of leather pants, and high heels can be more charming for bottoms.
Or you can pair it with shinny pants like Selena.
Bandana Crop Top
Bandana crop tops are sexy and in trend. You won't regret it once you put it on.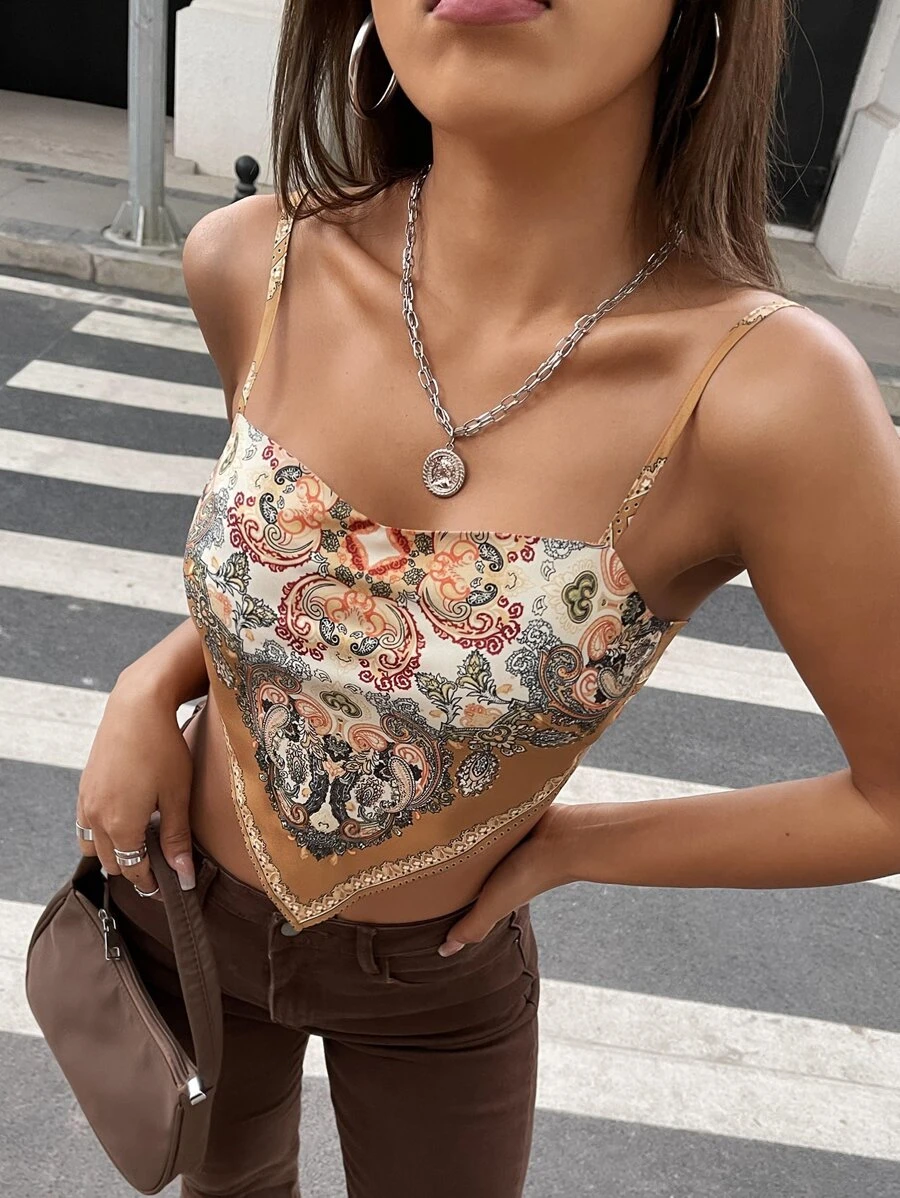 The best part of it is the material; It's incredibly soft. It goes well with different kinds of jeans.
Cross Wrap Tank Top
Another sexy top you should have will be cross wrap tank tops. The cross design is unique and sexy.
This kind of crop top can show the shape of the chest nicely.
This criss-cross crop top with leopard prints is for you if you like to gain attention. To complete the sexy look, match it with skinny jeans or shorts.
Black Tank Top
Basic tops will never go out of style. You can create tons of stylish and chic looks only with a simple black crop top.
We can tell that Haily Bieber loves to wear this item from her daily looks.
She always dressed the looks up with shorts, high-waisted jeans, or even leather pants.
For shoes, choose sneakers to look casual and high heels to look feminine.
Knit Crop Top
Knit crop tops have been favorite staples among It girls recently. This purple knit crop top is adorable.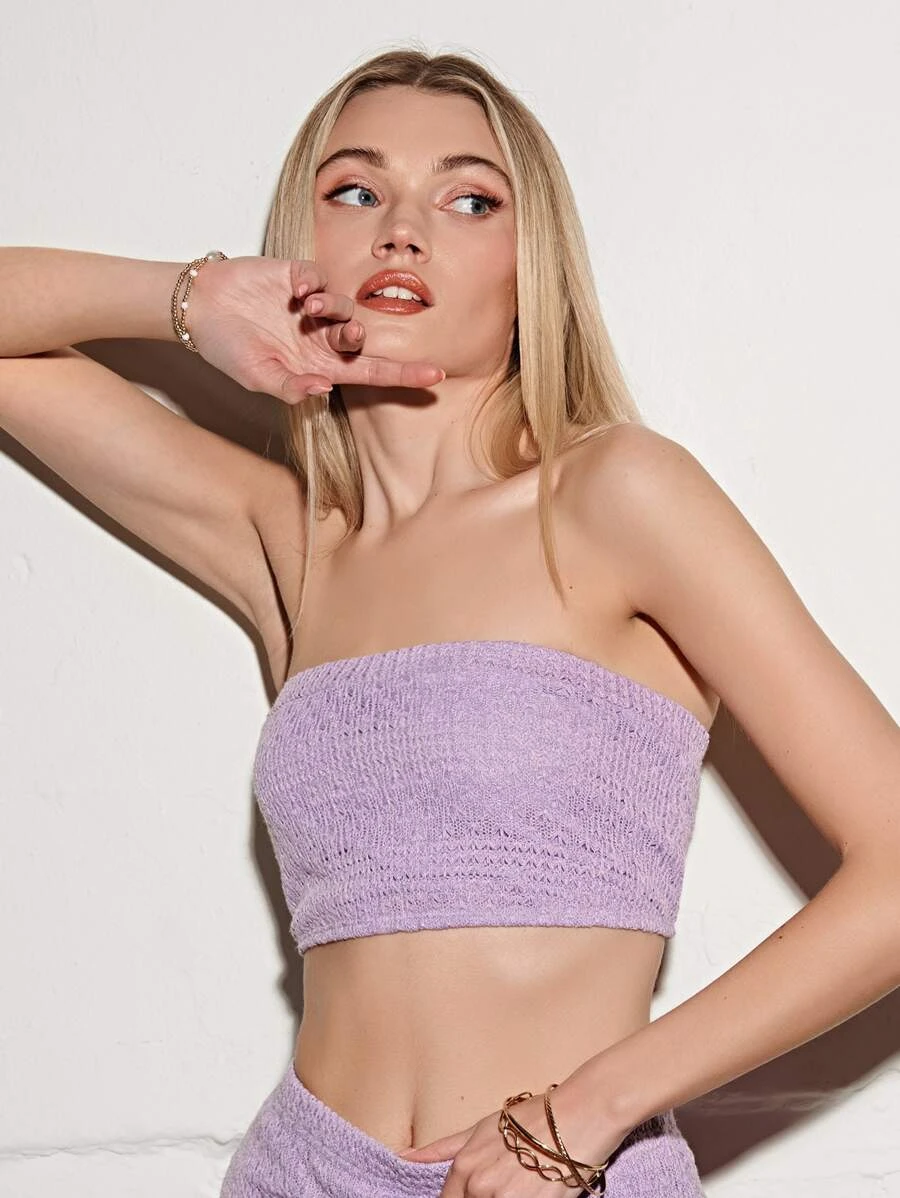 Kendall has also worn a purple crochet crop top before.
The color is cute, and the crop top design shows her slim waist, which looks sexy.
She paired the whole look with high-waisted jeans, black leather shoes, and sunglasses.
Or you can match it with a knit skirt like the model.
Final Thoughts
If you're sorting through which trends are worth investing for your closet, then don't overlook this amazing style: sexy crop tops.