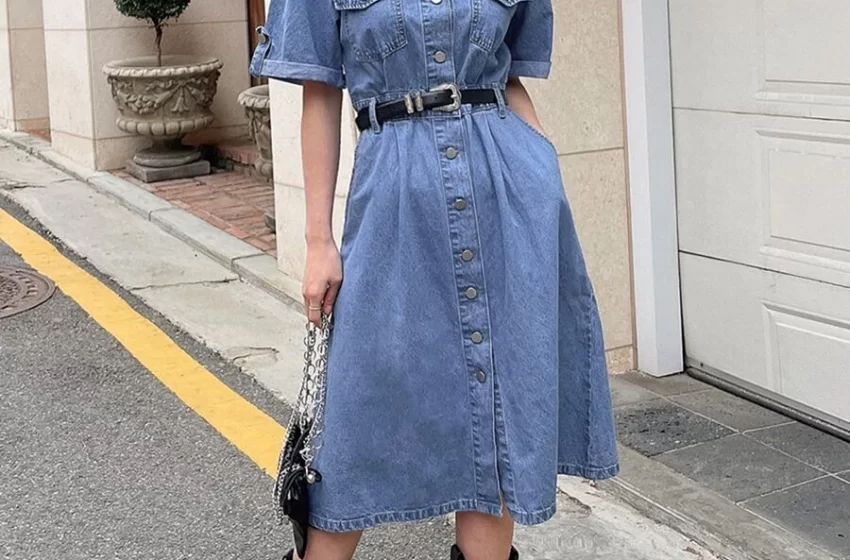 Denim Dress For Women Is Never Out Of Time
[2023-4-03 Update] Denim is often seen as a garment fabric from the 70s or older times. There was a time when denim was less shown for people when softer silks and satins prevailed for greater comfort.
Denim is not as comfortable as they are. Still, denim is a fabric that is very suitable for everyday wear. And clothes made of denim will give the wearer a sense of casualness, freedom, and toughness.
With the evolution of the times and the progress of the fashion circle, many designers have designed denim fabrics into more fashionable styles, providing people with more options for dressing and bringing denim fabrics back to the public eye.
So how to choose a women's denim dress? Here are some suggestions for picking some of them to make you look more stylish.
Classic Women's Denim Shirt Dress
Firstly, let's talk about this denim shirt skirt. This type of denim shirt dress is designed with a lot of attention to detail.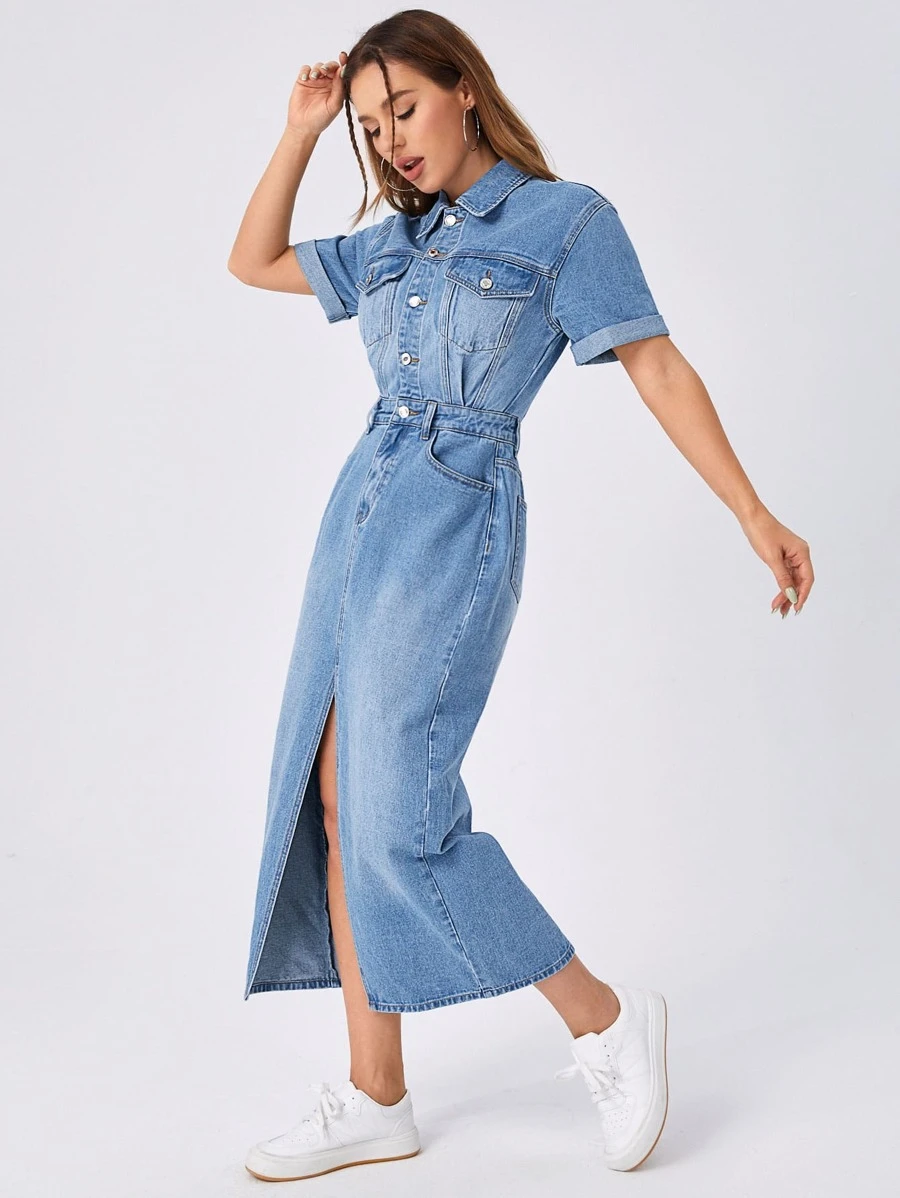 The straight stand-up collar, prominent waistline, and neat cut accentuate your figure well. You can unbutton the buttons on your chest to expose your neck to the chest, visually lengthening your neck and making your upper body look more slender.
The waist is tightened to make this cloth fit your waist more, highlighting your body curve so that such a long skirt will not look boring. The rolled-up cuffs are another detail that exposes more skin and shows more skin on your arms.
Making you a more dynamic and energetic look. The slit skirt doesn't make it inconvenient to move. On the contrary, it exposes part of your legs. Others can only see part of your leg, which visually makes you look slimmer.
Women's Denim Overall Dress For Most Women With Different Body Shapes
The next one is the women's denim overall dress. It is different from the previous one. This skirt is suitable for more people, and there are more ways to wear it.
Its highlight part is that it's a suspender skirt with a large open back.
When wearing, you can wear a crop top or an off-shoulder shirt in summer to give other people a sexy feeling, and also, it will not make you feel too hot.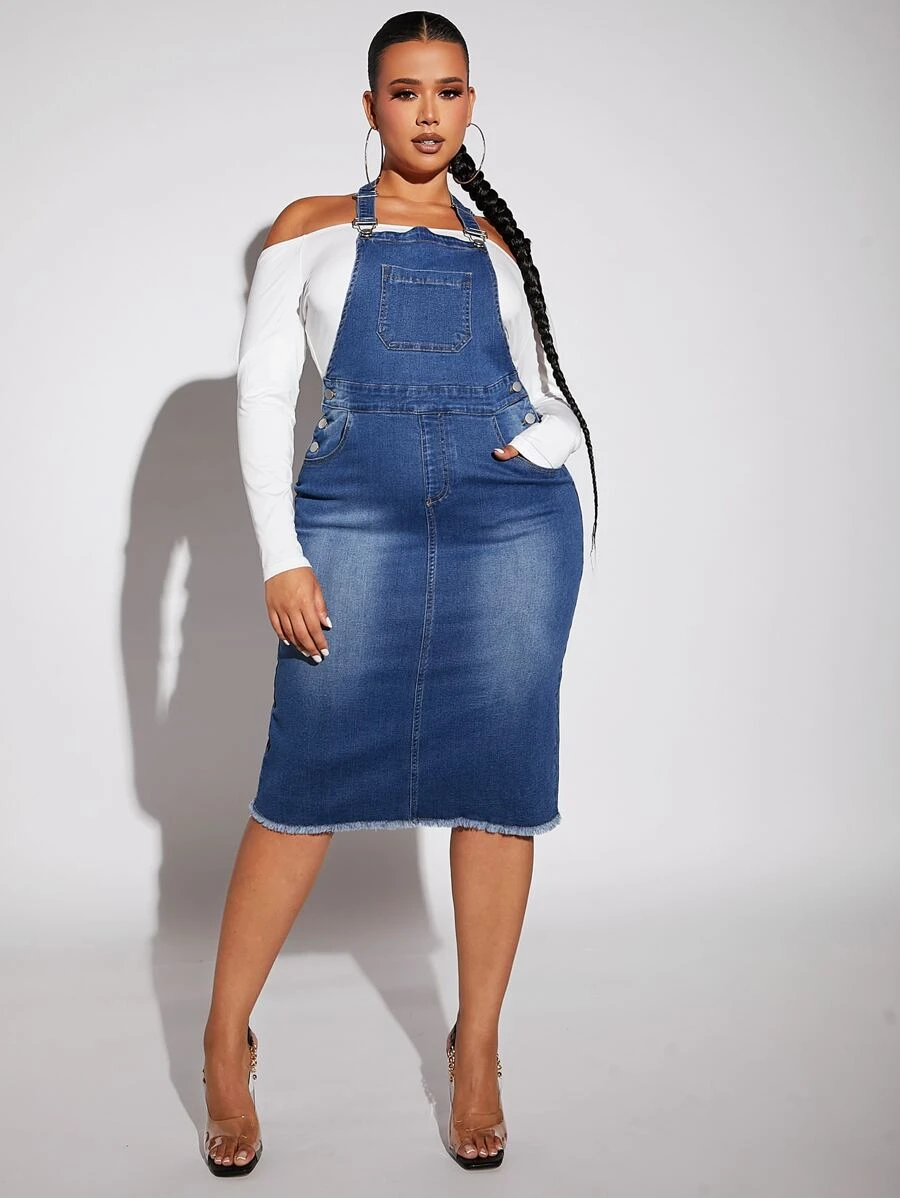 Wear a tight-fitting cardigan for fall to keep warm and make you look slim. In winter, you can wear a wool coat or a long trench coat outside.
More importantly, the loose skirt hem can hide the shape of your legs, and the waistline design can visually lengthen the proportion of the body.
So this women's denim overall dress is suitable for females of different body shapes, and I think it is an overall denim dress that should be in every woman's wardrobe.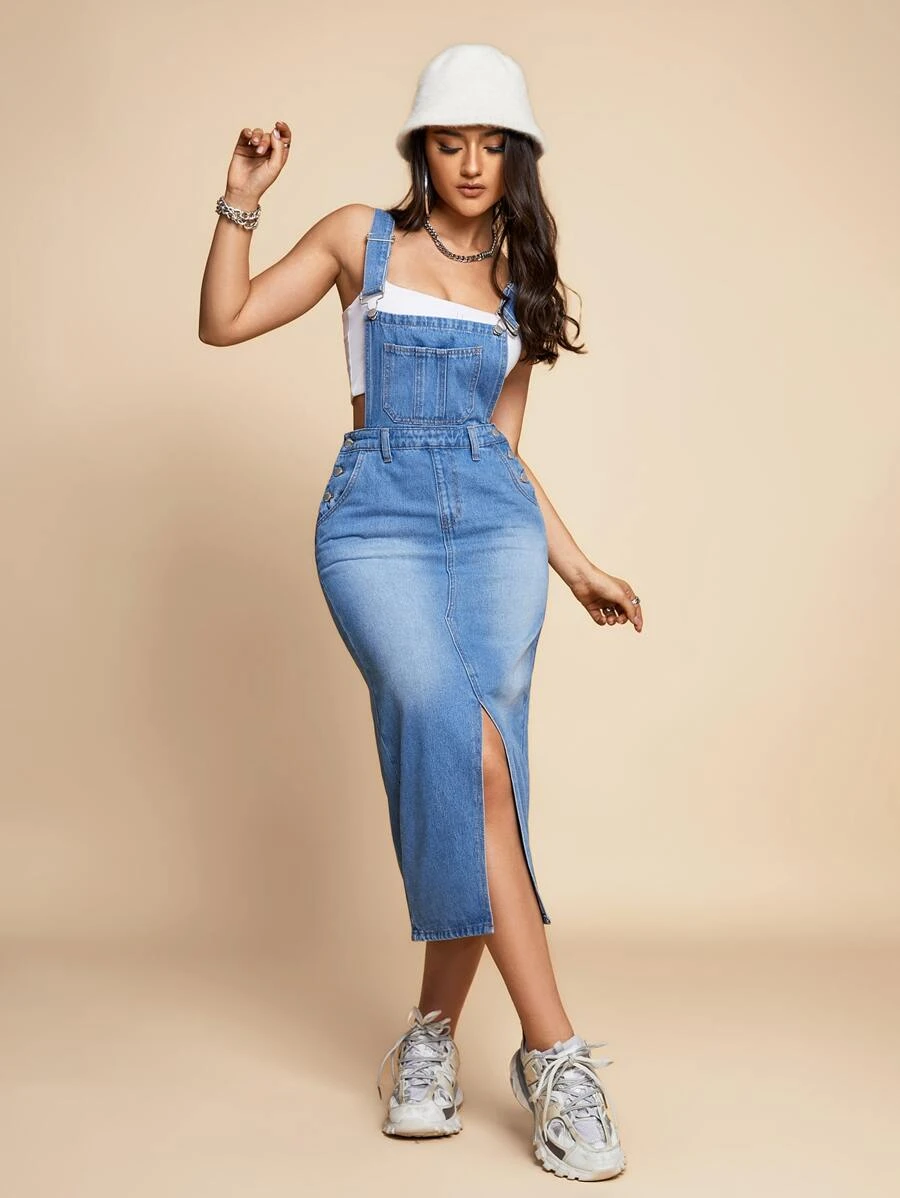 Styling with crop top in summer, wearing a white hat and white sneakers, making you look more energetic. And, do not forget to wear a necklace.
A short white T-shirt, the same color bag, or slit dress can perfectly makes you sexy and chill.
Sunglasses are always the right choice for one's styling.
If you have long hair, I suggest you could tie them up casually or in style to match the theme of any occasion. Never forget that your hair is an extremely nice accessory for you.
Women's Denim MidiDresses Makes You Look Elegant
This women's denim dress looks simple. Meanwhile, it has a lot of a retro feel. The design of the puff sleeves can also cover the fattest part of your arms.
Indeed, the dress looks like a gorgeous dress of a castle princess, wearing this kind of denim dress for women, taking you back to the 16th century. You will feel that you will have a noble temperament.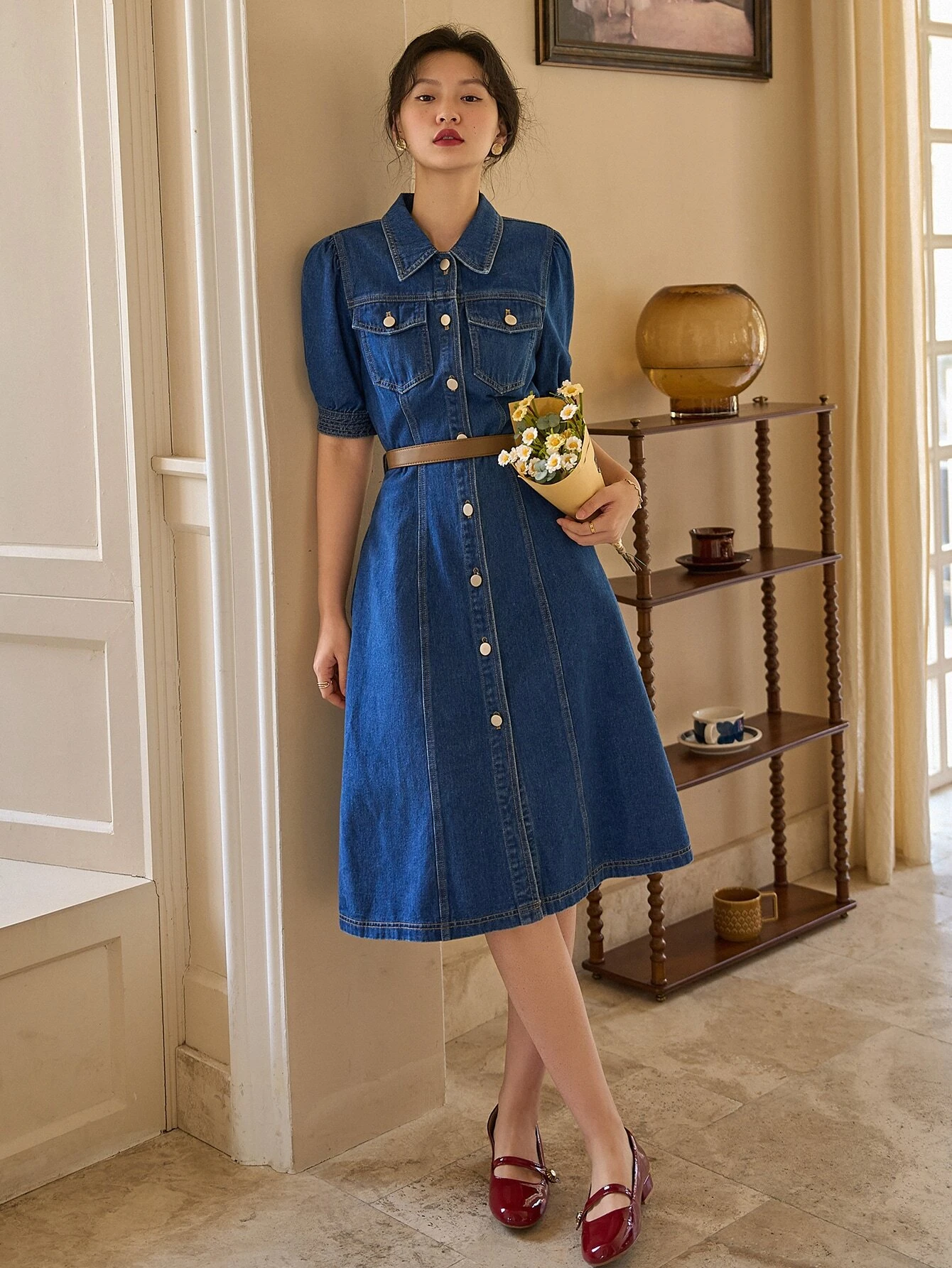 When styling, you can wear a cowhide belt as an ornament to tighten the loose skirt and highlight the waistline, and it can also reflect your pursuit of details.
Apart from these, the elaborate accessory with this women's denim skirt will make this dress look more retro on you.
For example, you can tie a silk scarf with retro colors to your hair and add a pair of leather or high-heeled shoes to create a retro palace feel.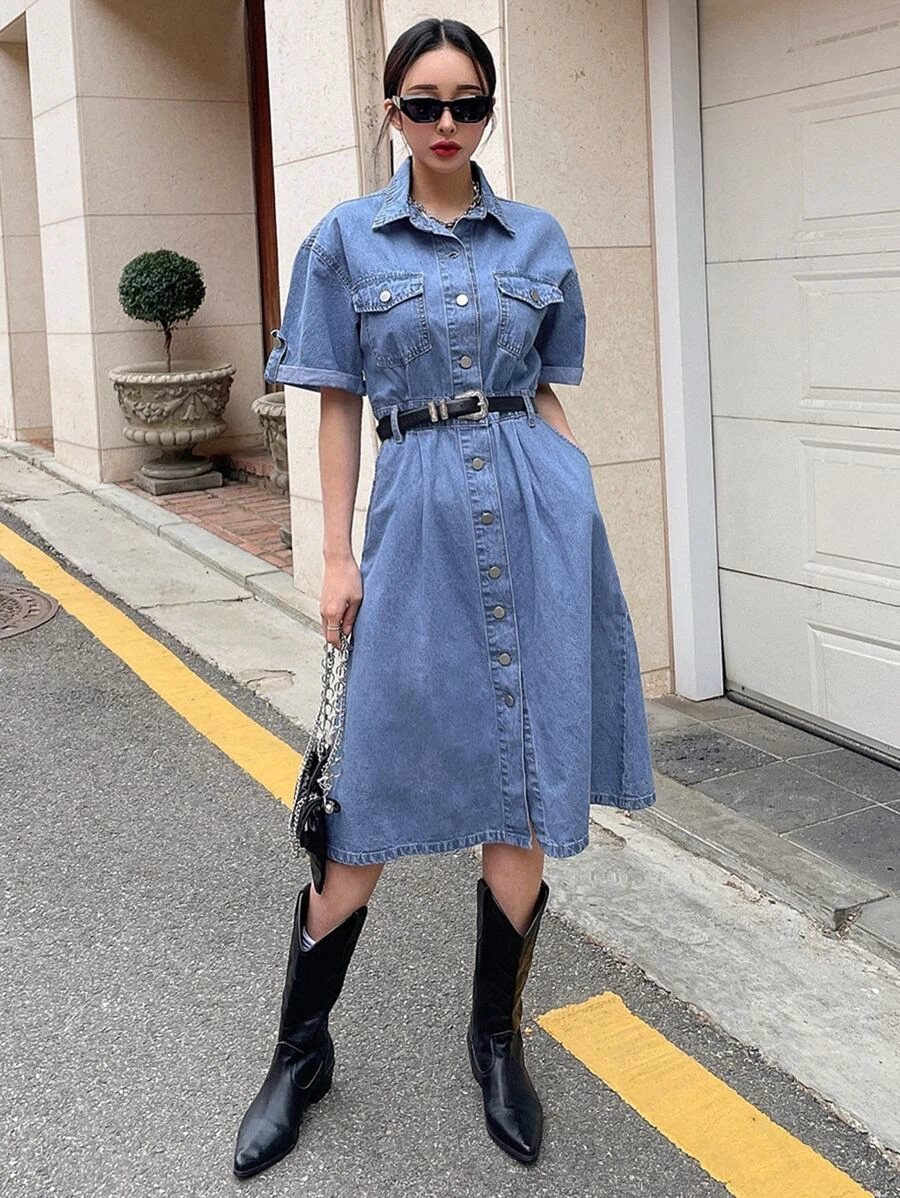 A black booth, black belt, black handbag, and black sunglasses provide a professional look in your working career.
To Be a Real Me With A Women's Denim Maxi Dress
This is a boho casual but special style of denim dress for women. Stitching with different types of small pieces of fabric, making this denim dress has a feeling of boho.
The loose-fit denim dress also makes people wearing it feel free and relaxed. This type of women's denim skirt can be worn when you go to a music festival.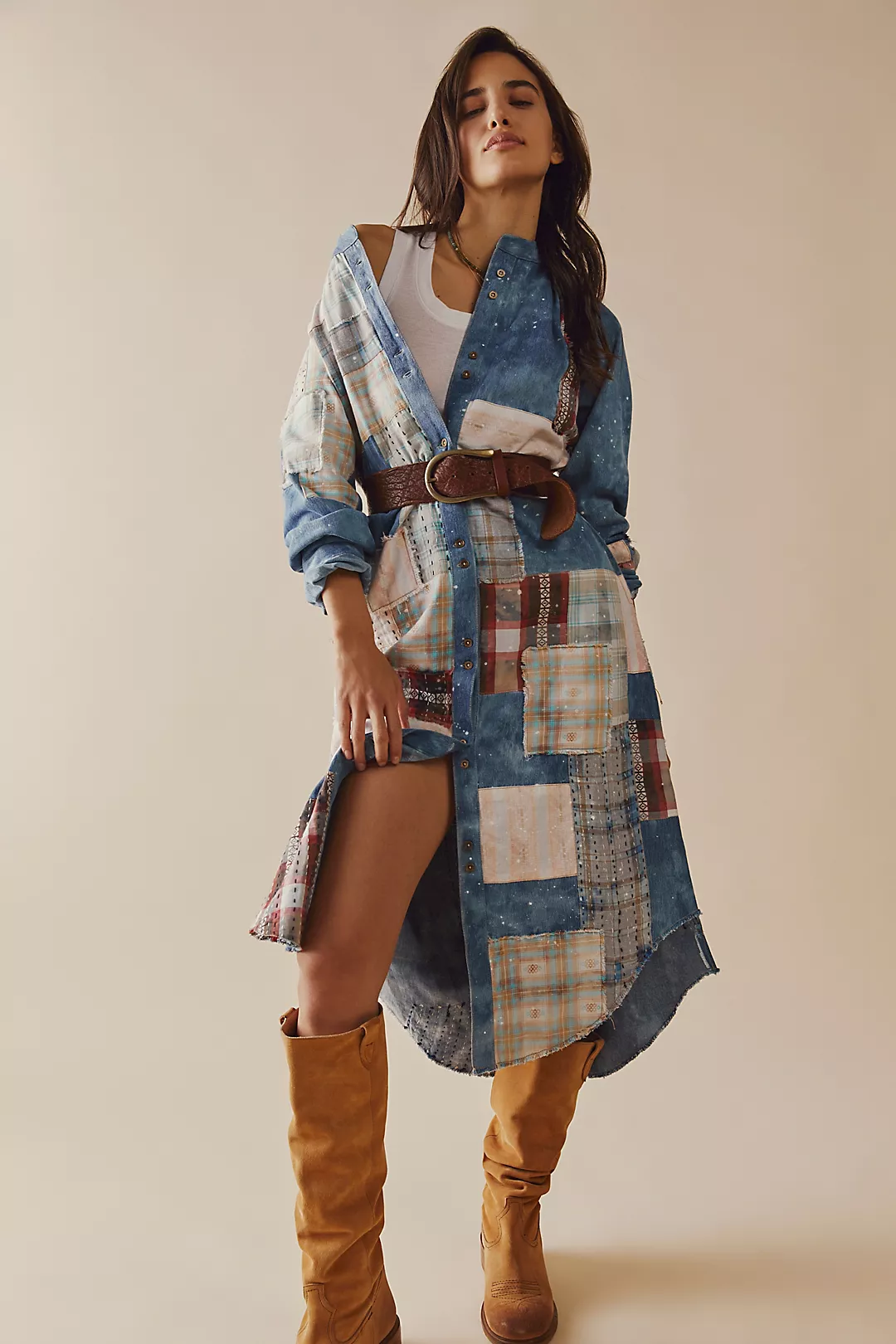 Styling with cowhide boots and a cowboy hat, you will look wild and free.
Meanwhile, this whole look is suitable for various themes of music festivals. Moreover, you can unbutton it and wear this skirt as a long shirt with a camisole top and super short jeans.
It can make you the sharp one at various music festivals and is also perfect for taking photos when you travel.
Women's Petite Denim Dresses Helps You To Find Your Confidence
I think women with petite bodies are also attractive. But some of them are usually troubled by their petite figure because they find it difficult to find suitable clothes and have no idea what to wear and how to do the style.
Now, they need denim dresses for women with petite bodies.
Only one denim dress can have multiple looks.
For example, wear this dress, add a pair of white sneakers, and add a leather bag with a golden shoulder strap for the most everyday style.
Wearing a cap can also make your daily look more delicate.
Next, if you want to go to the bar to relax in the evening, you can wear a silver necklace, or black choker and delicate bracelet, remember to tie your hair up casually to show your face and perfect make-up mostly.
Change to a handbell bag, and instantly you are a cute girl who looks young and rocks at the party.
Thin shoulder straps and tight-hip design, same color for the entire dress, so you need to style it with big earrings or a bracelet.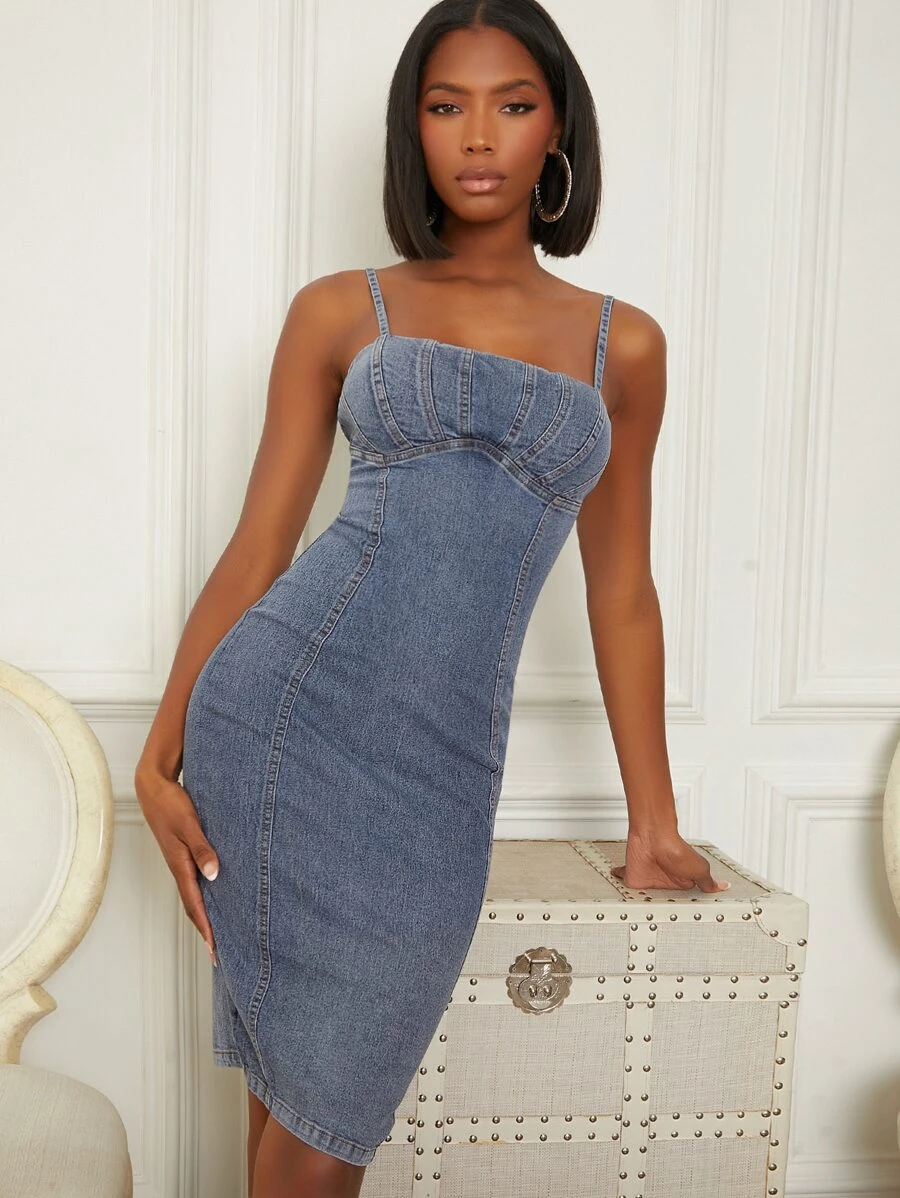 Of course, you can choose the shoes according to which occasion you are going to.
You don't need to wear loose clothes to cover your round body, you even don't need to hide it.
Look at she, how confident she is. Yes, we can see this lady is a little bit fat body but everything looks perfect on her.
In conclusion, petite denim dress for women means all women can put it on and be happy.
Styling with white hand bag, wearing a light color sneakers, use a necklace to fill the blank of your chest and attract people's attention to your styling way.
Women's Denim Mini Dress Always Makes You Sexy
Did you ever think that one day you would be wearing your boyfriend's T-shirt? Maybe not long enough to cover your hip, but make you attractive to him.
Walking in front of your boyfriend or husband. I believe nobody will refuse a girl wearing this.
In daily wearing, you could just put on a single denim mini dress, long enough to cover your hip well. You could even not wear any accessories, with a pair of loafers, impress others with a fresh but attractive image.
Try to unbutton the top three buttons and expose the beautiful skin of your neck and chest. Also, you could wear a necklace to make your look more delicate.
Notice that not choose the denim dress with a full row button from top to the button.
Choose the half-row-button type because when people see your back, the dress makes you attractive because that's the feeling of a boyfriend's T-shirt. But, when we see the front, you look like a sexy girl with a good impression.
Loose fit women's denim dress, tie a waist strap to style the whole look, Black booth, and black handbag, unbutton the top buttons to show your neckline.
As to the details, roll up the sleeves to make it casual and adjust the balance of your arms. Choose a metal necklace and bracelet to make you're whole look cooler.
The Muti-Design Denim Skirt
The last one is this cut-out denim skirt I have liked the most recently. Look at the beautiful cut-out. It can show the skin of your waist.
Choose the denim skirt with an A- shape. It will fit your body and make you look slimmer. Close up with the zip, making it easy for you to take it off.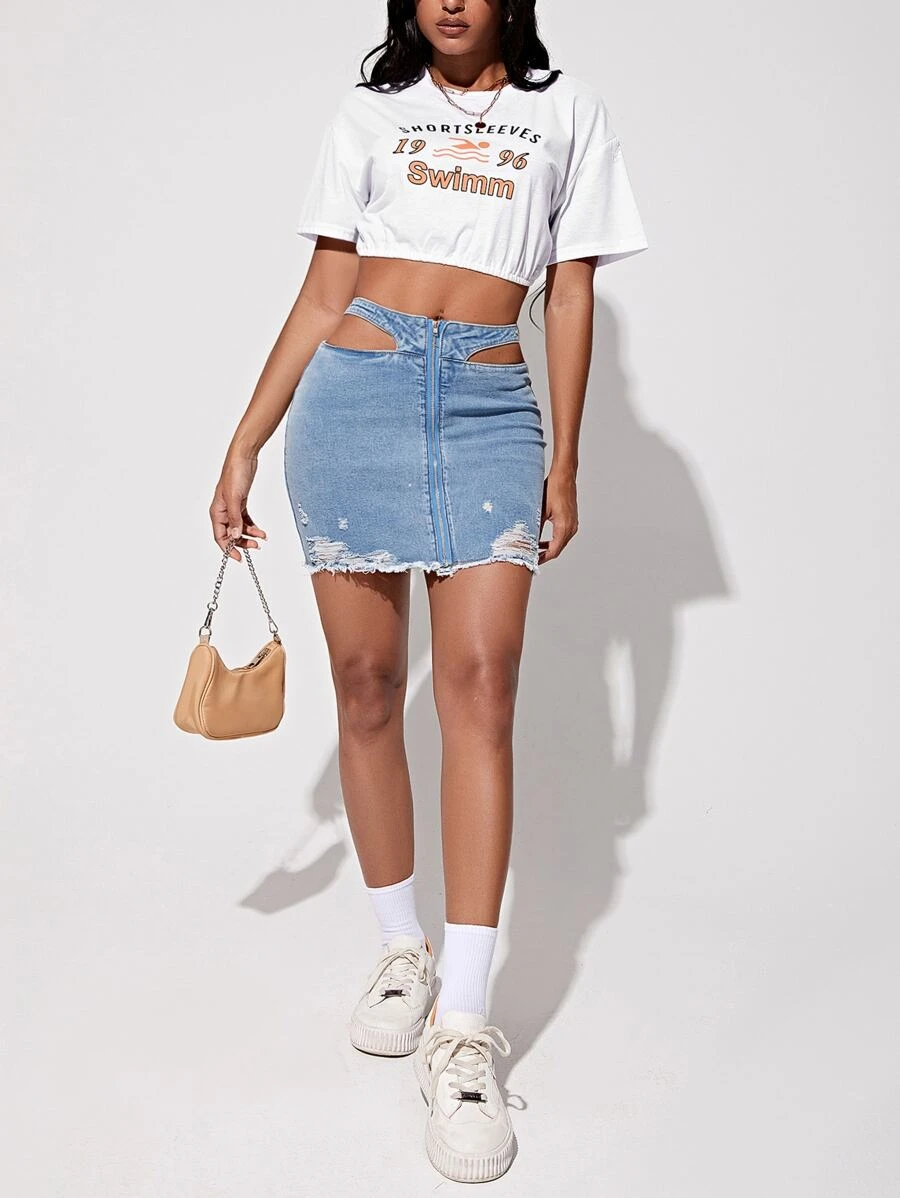 You will not be stuck in taking it off hard
Do you remember when you almost got crazy when you tried so hard to take the skirt off? I think the zip type of denim skirt will keep you from that forever.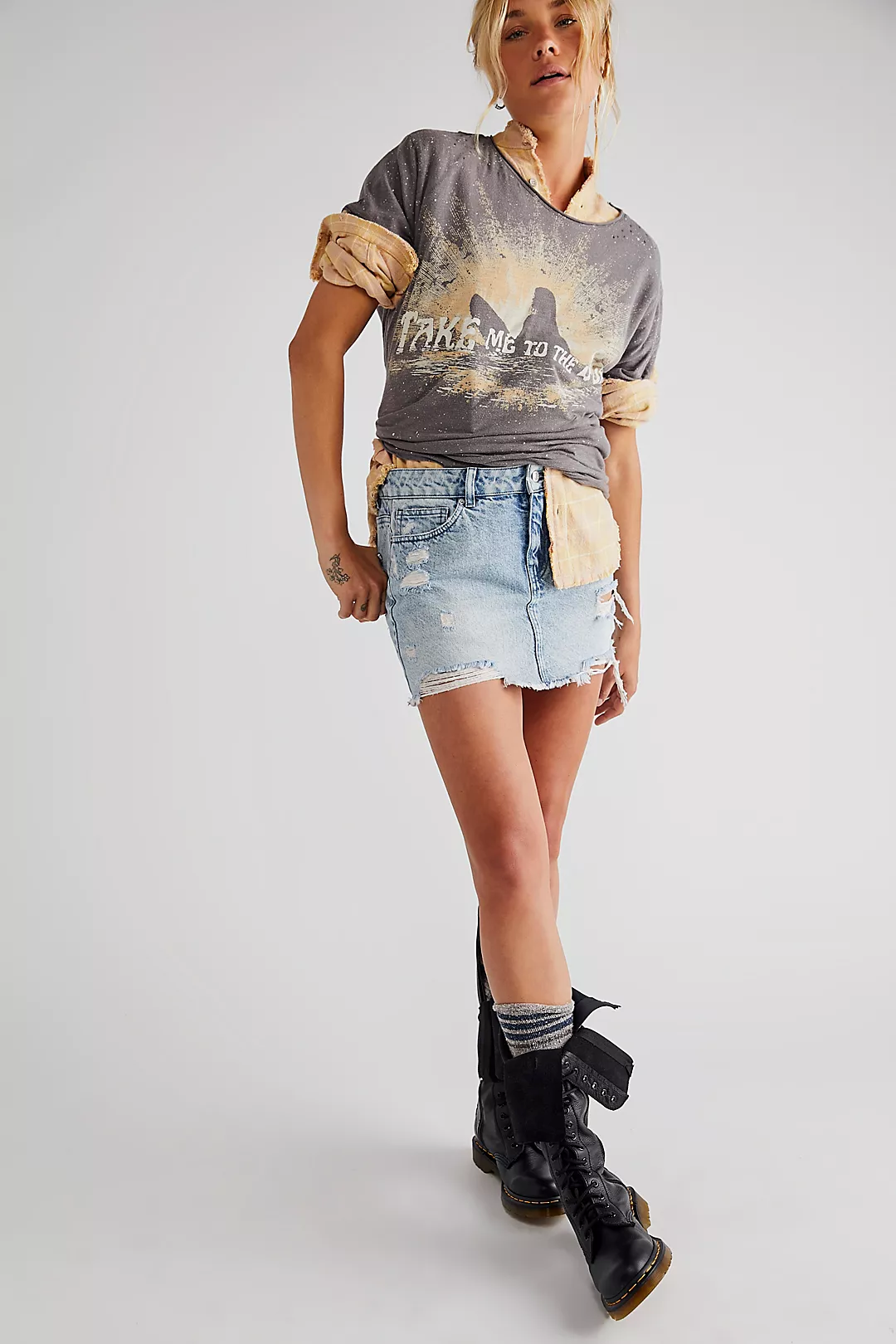 Styling with crop or off-shoulder tops is a wonderful choice for daily wear.
These skirts above are not like regular denim skirts, but their irregular shape can impress other people.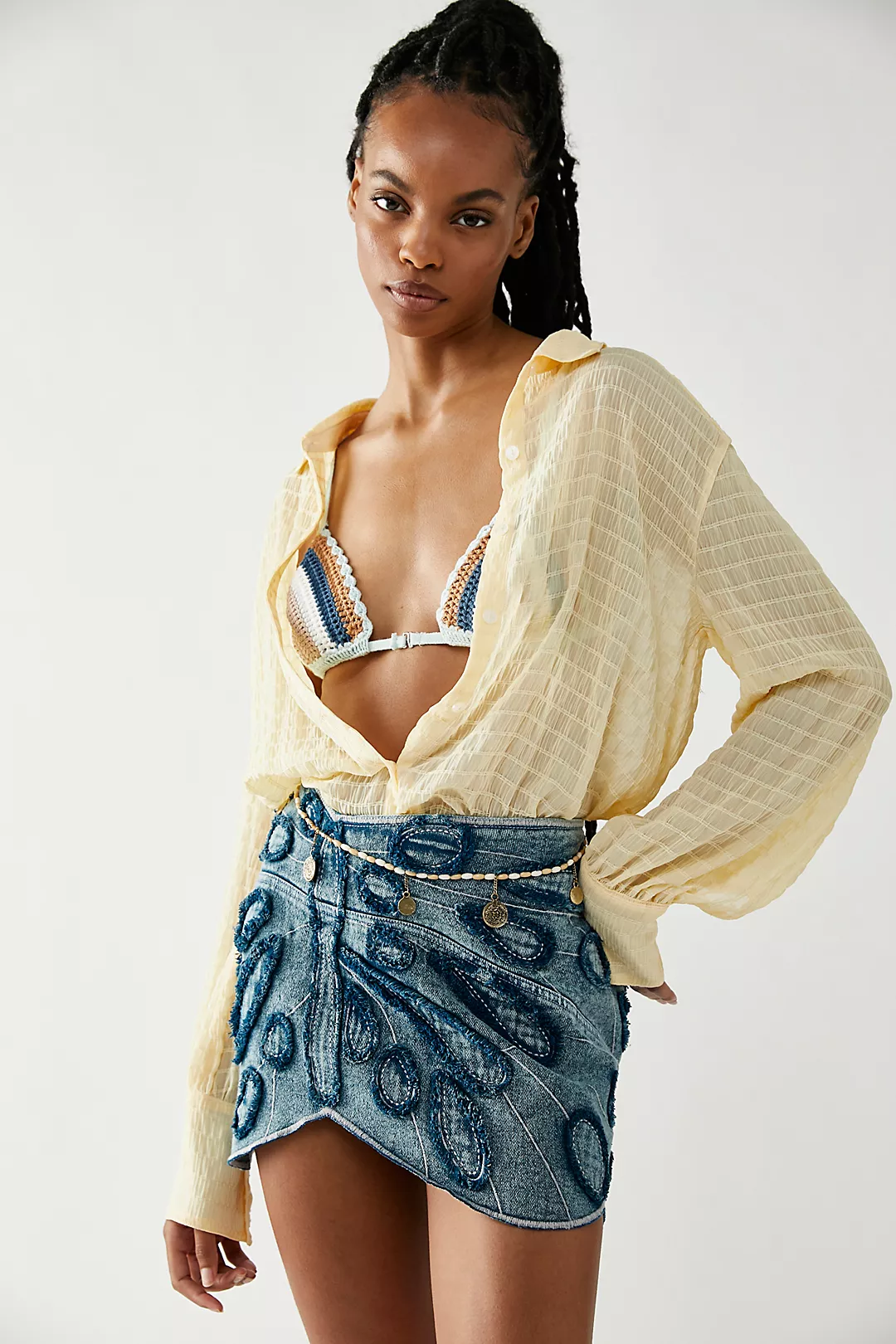 It distracts people's attention from your leg tights because this denim skirt will make your leg look straight and in a nice shape.
Final Though
Keeping up with fashion is actually adding modern elements to the clothes of the past time, making them into clothes that contemporary people like.
Wearing them and styling them with some accessories, will not make people feel that you are nothing to do with fashion, but will make people think that you have a good sense of retro and never out of time feelings.
Blog Writer: Sonia Chan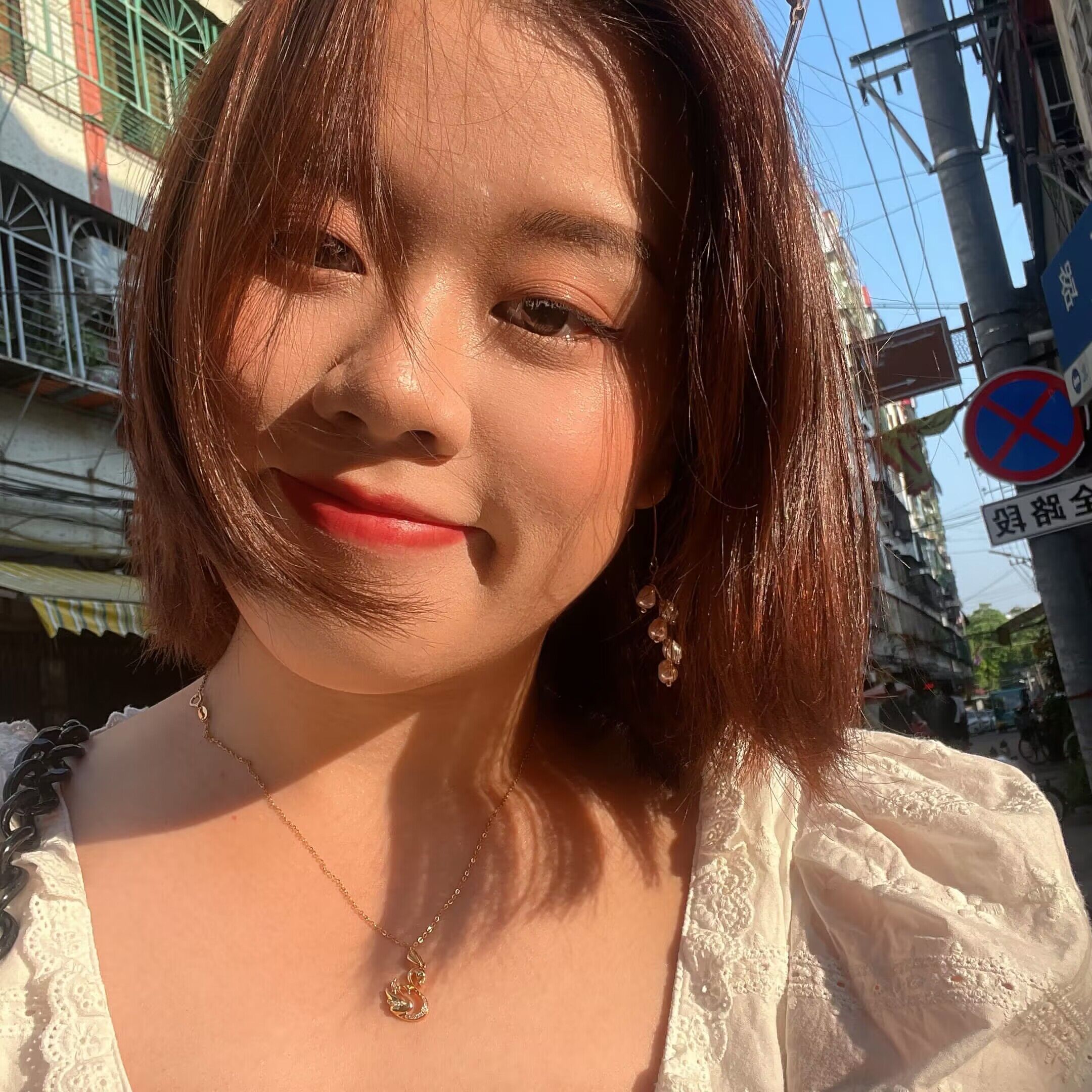 Sonia Chan is a fashion designer and blogger. She can speak both English and Spanish and she is also a freelance writer. She has been focusing on creating women's apparel and accessories for 6 years. As a creative worker, she is good at observing stuff around daily life, and keen on integrating modern elements into her collection. Sonia loves to share, bringing the latest fashion info and her opinions into her articles. Check her facebook to know more.