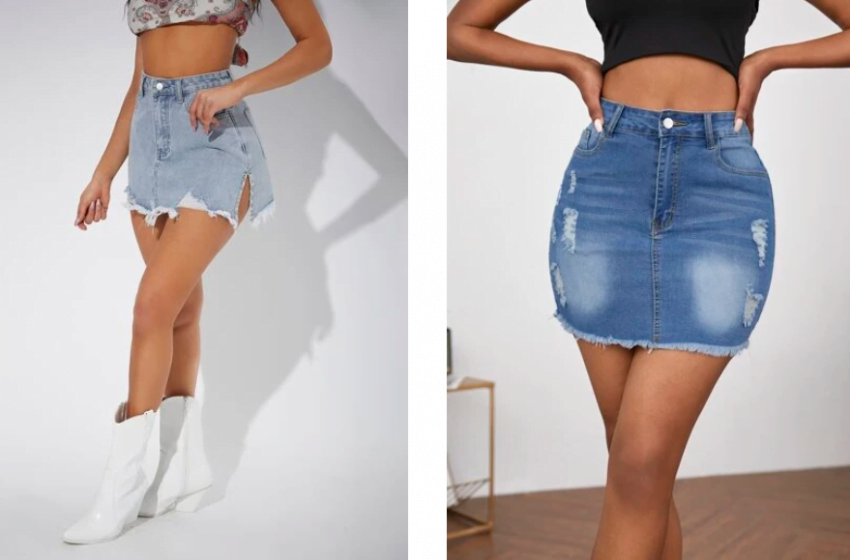 How To Style Denim Skirt At Summer 2023
[2023-3-31 Update] Everybody has a short denim skirt. These 6 tips should know that wearing right is fashionable and wearing wrong is rustic! With the rising temperature, we will try our best to choose items with high coolness in daily wear. A denim skirt is one of them.
It is only after wearing it for so many years that we find it so fashionable to wear it correctly!
If you only pay attention to the sense of coolness, the black flat mouth sling with denim skirt will be very cool.
The denim shirt will meet the daily modeling if you enter the air conditioning area.
But does not satisfy simple style. The tide is good-looking. What other matching methods are there?
Denim Tank/Crop Top + Denim Skirt + Black Martin Boots
General crop top match with denim skirts simple and direct but slightly lose individual character.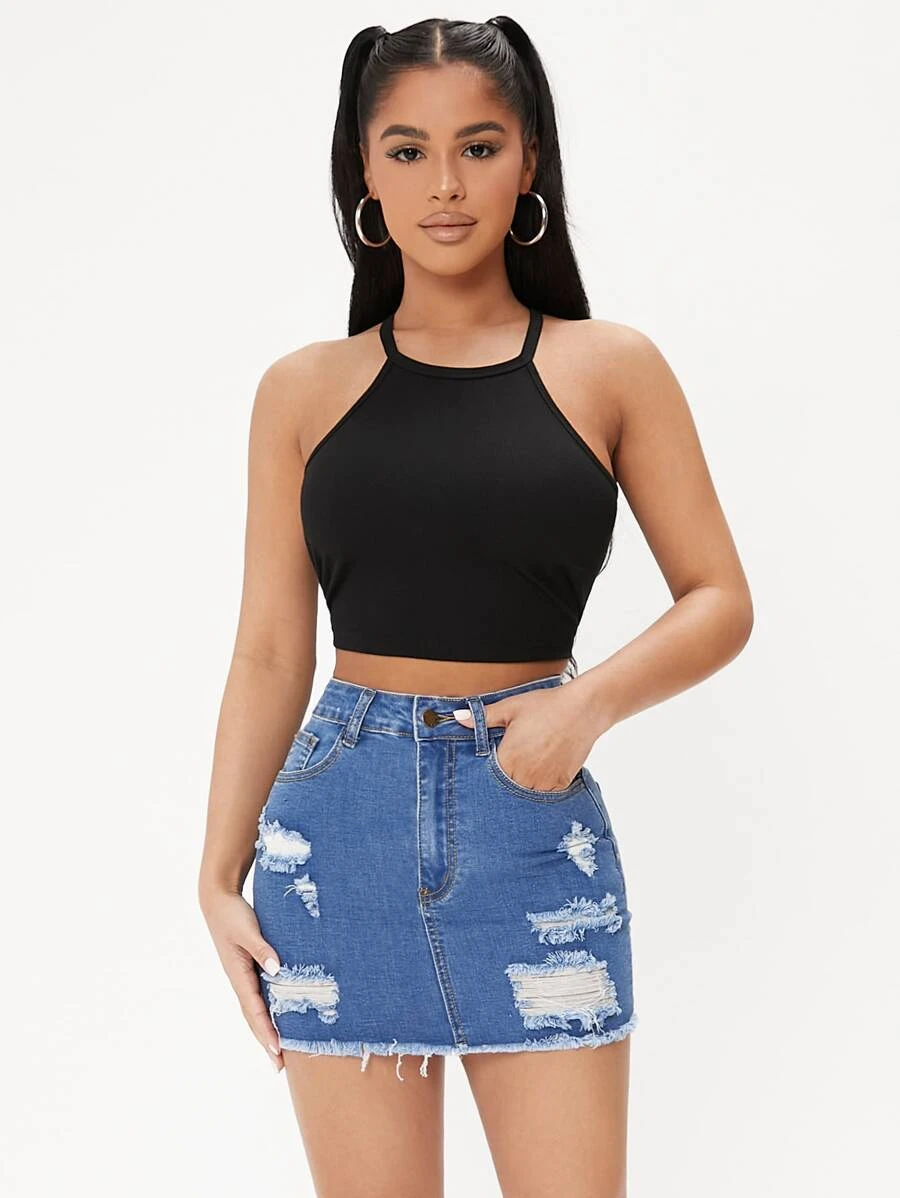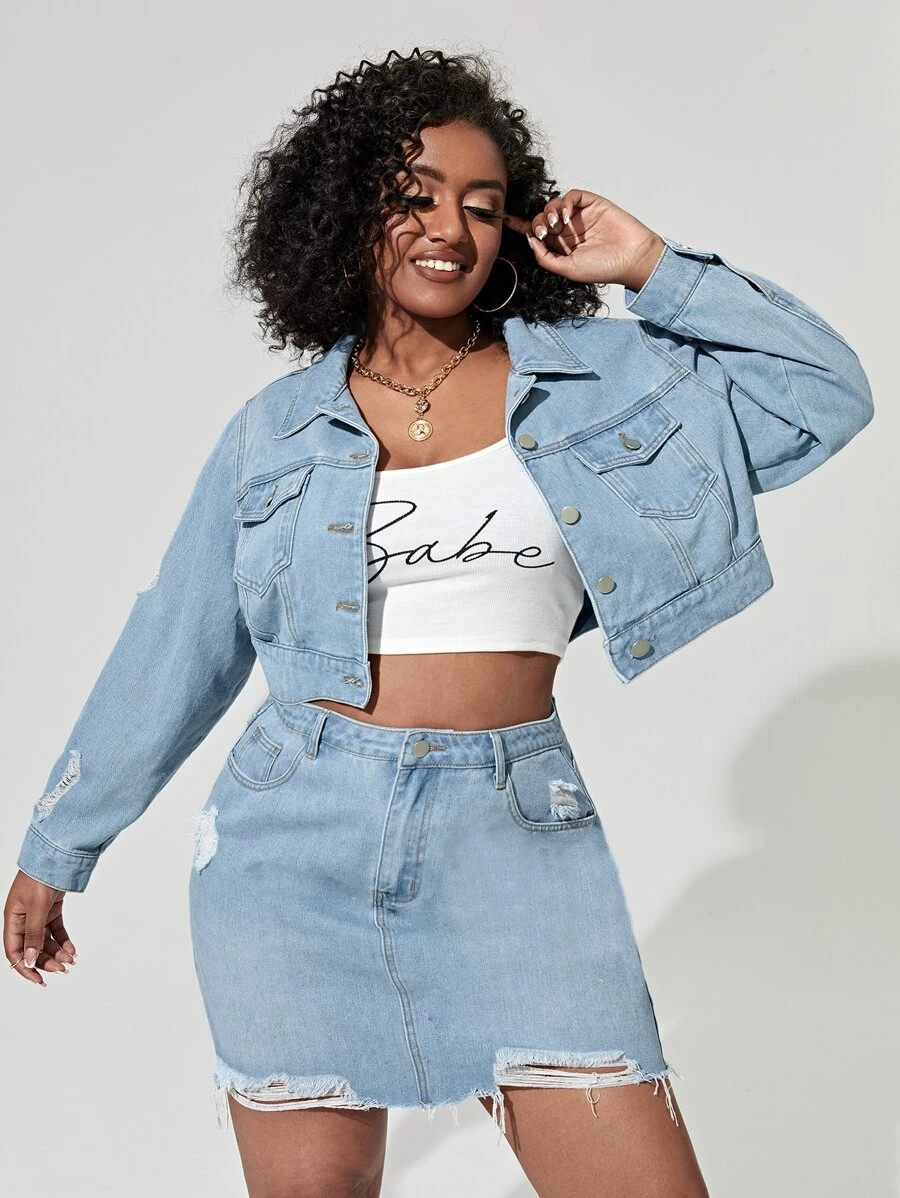 If you match with denim straps, the whole modeling can appear clean.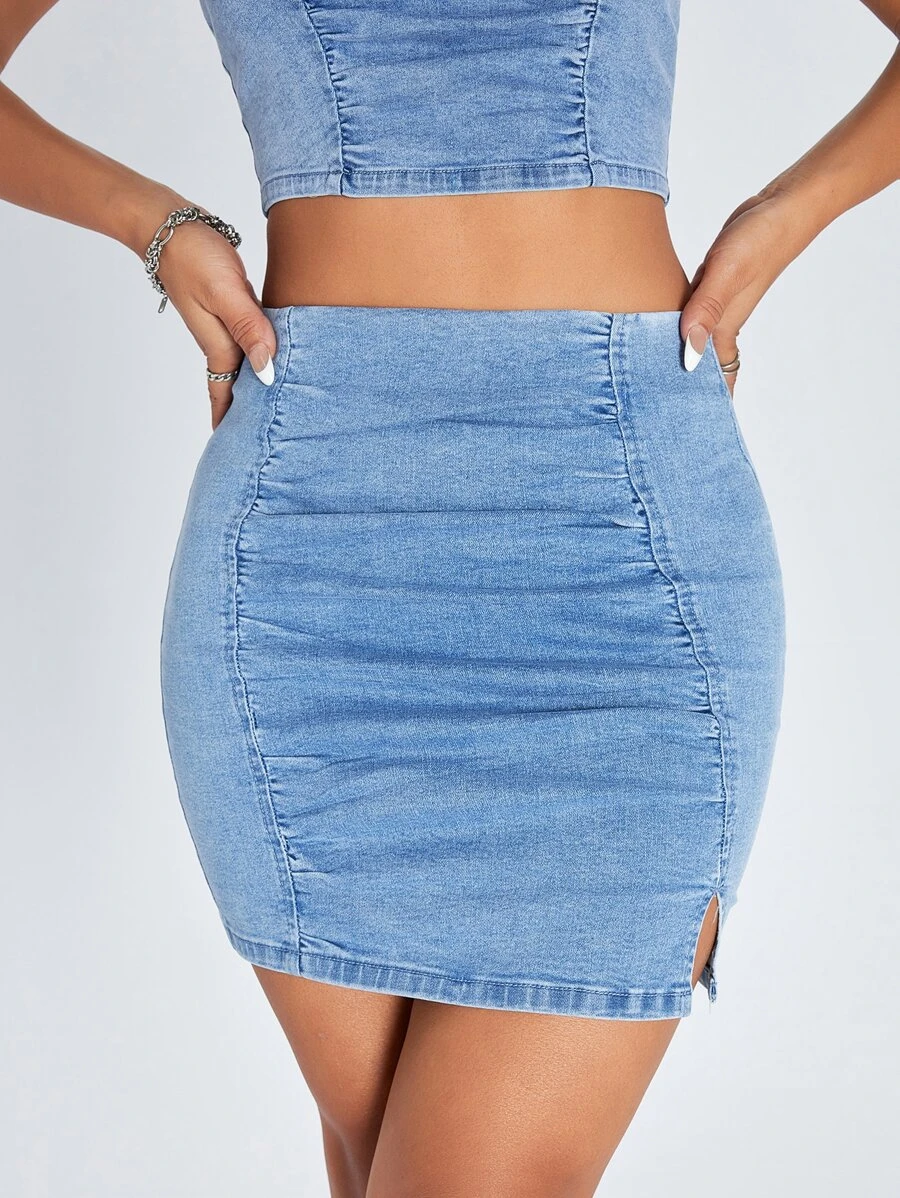 If you're wearing a pair of Martin boots, do not break sexy gas again, the cool exposed skin area can dissipate the heat, which is very suitable for daily commuting.
T-Shirt "DIY" + Denim skirt + Hat
T-shirt + short denim skirt is also popular, but to wear personality and the waist, you can directly tie a knot to "show off the belly" style, street cool-girl or cool lady casual simple.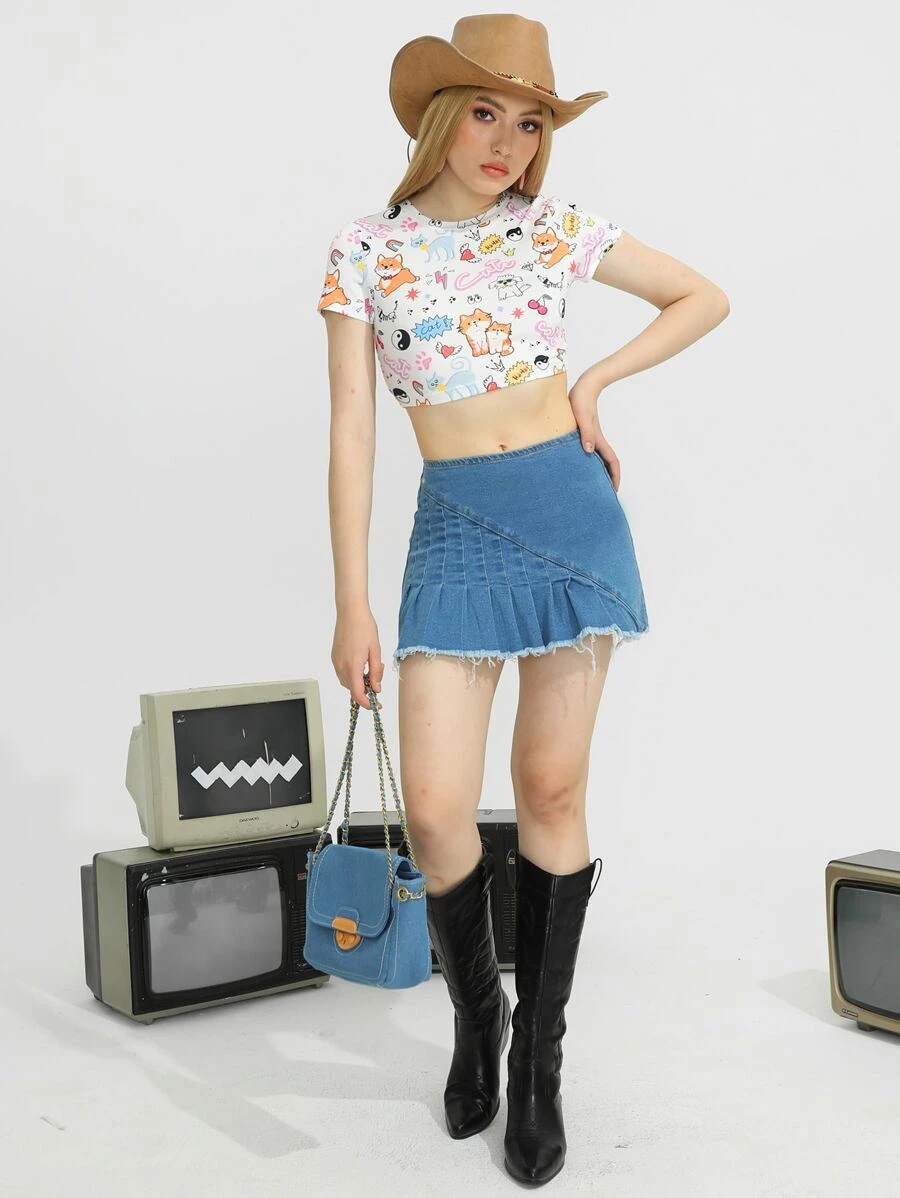 Alternatively, you can also directly cut the T-shirt hem to your favorite length and turn it into a jacket!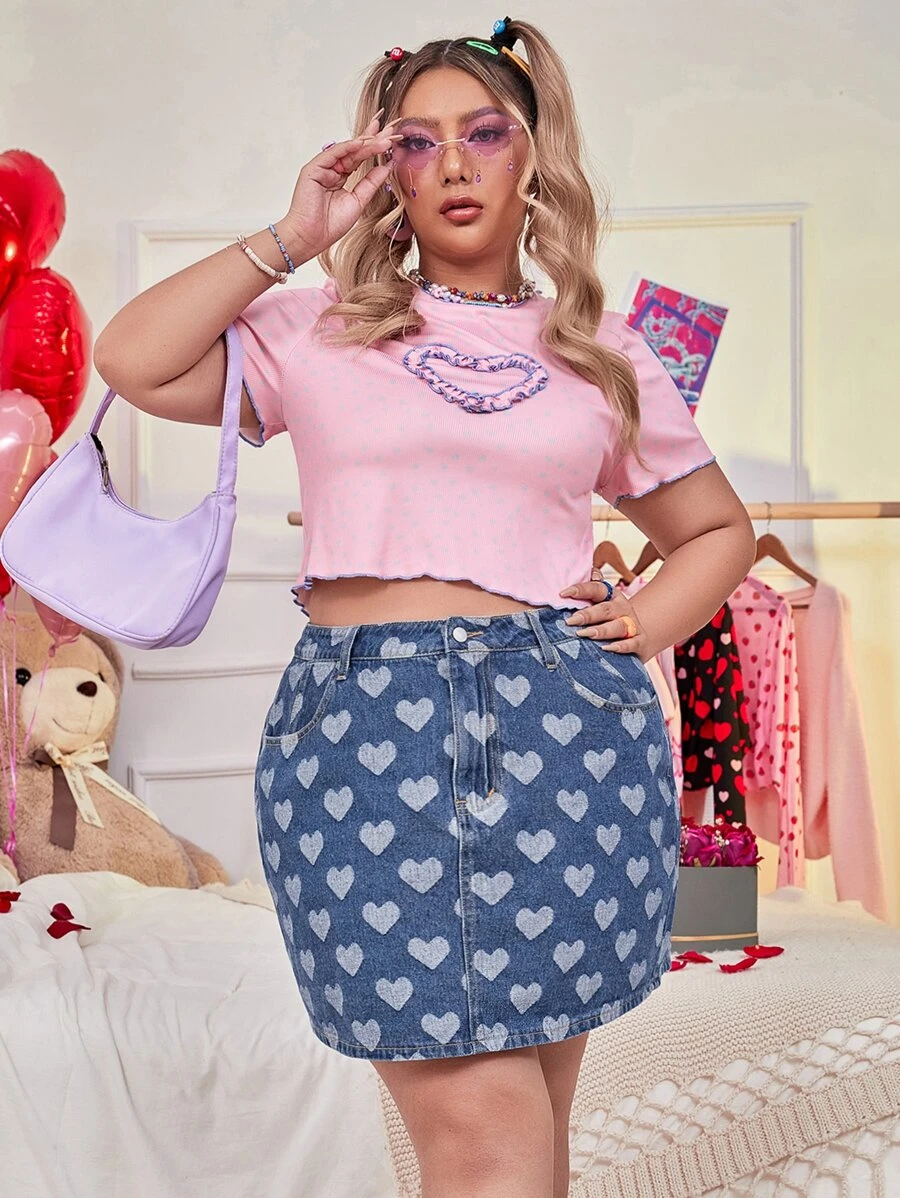 A denim skirt will match with a very relaxed and natural effect, wear a hat with a hat similar to the clothes' color, and wear a simple fashion style, which young girls love.
Off-The-Shoulder Top+ Denim Skirt+High-Heeled Sandals
The off-the-shoulder top collocation denim short skirt is also a match made in heaven.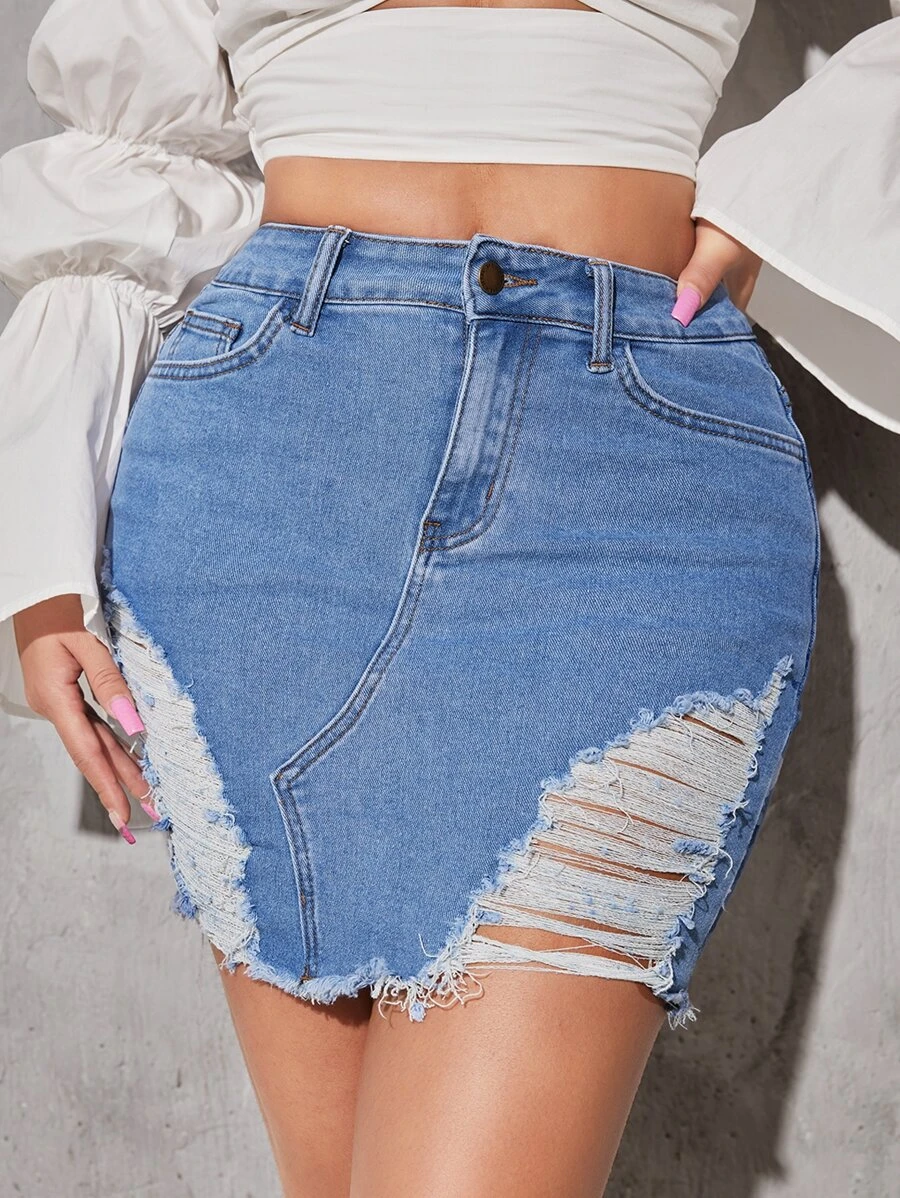 If your collarbone can raise fish and have the trouble of a small thick arm, an off-the-shoulder top helps you directly develop strengths and circumvent weaknesses.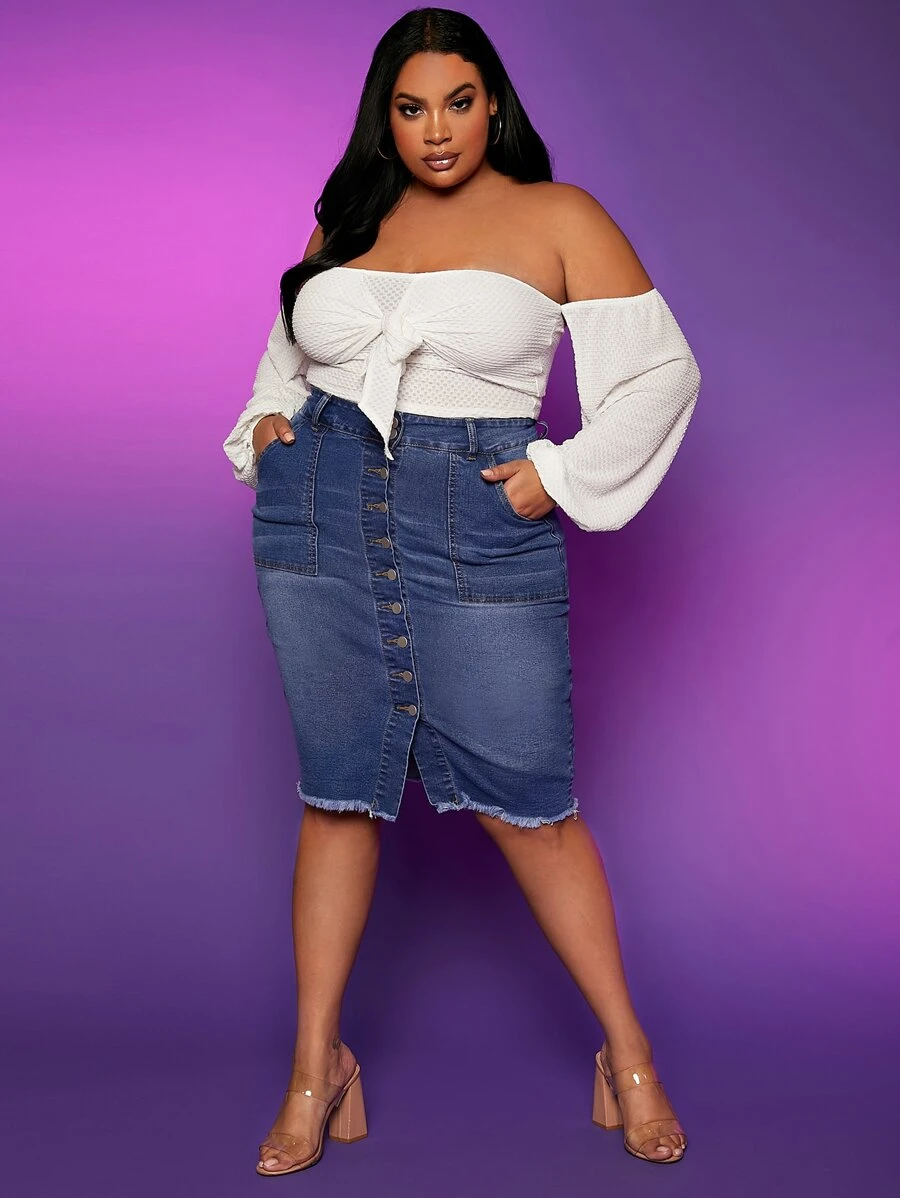 The full-bodied fairy can choose to take V-neck off-the-shoulder outfit, sexy and thin, with simple style high heels you will harvest infinite surprise oh!
Shirt Skirt + Denim skirt + Leopard Print Heels
There is no surprise in matching a shirt with a denim skirt.
You might as well try to fold wear with a short shirt skirt.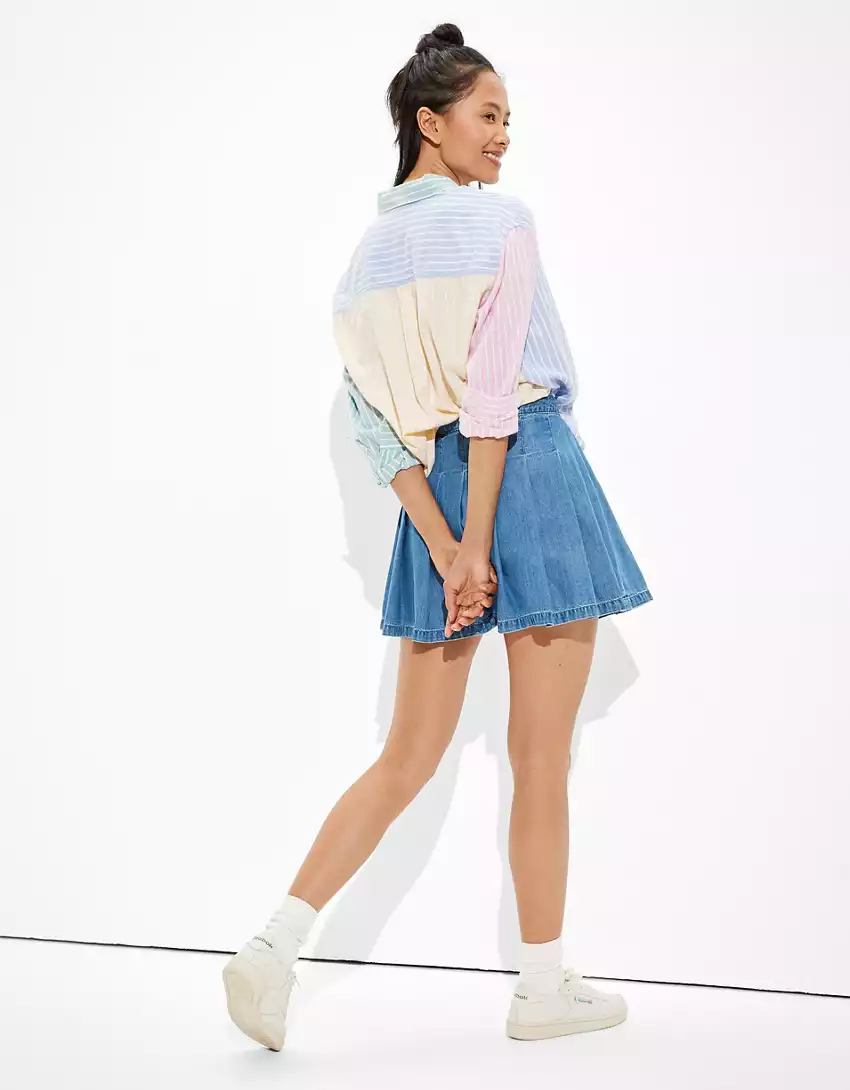 The shirt skirt hem is unique, and the skirt also has a casual feeling and shows exposed under the denim skirt can enrich the modeling level and bring down the hale feeling of the bull-punt fabric.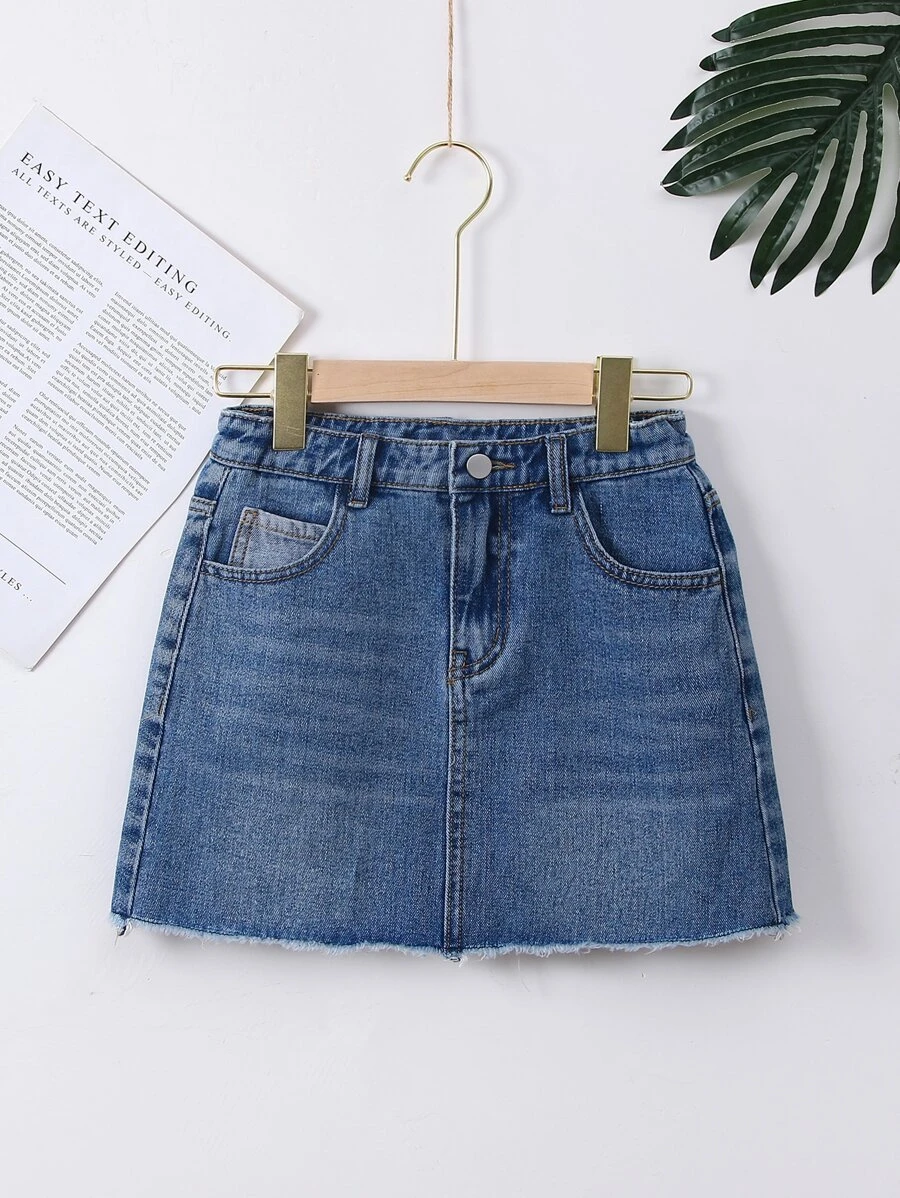 Finally, match a pair of leopard print high heels with the stripe elements of the coat. Walking on the street, you are the most confident queen.
Long Sleeve Top + Medium Length Denim Skirt + Heels
If you are worried about the sun in summer, you can also wear a medium and long denim skirt with a long-sleeved knit top.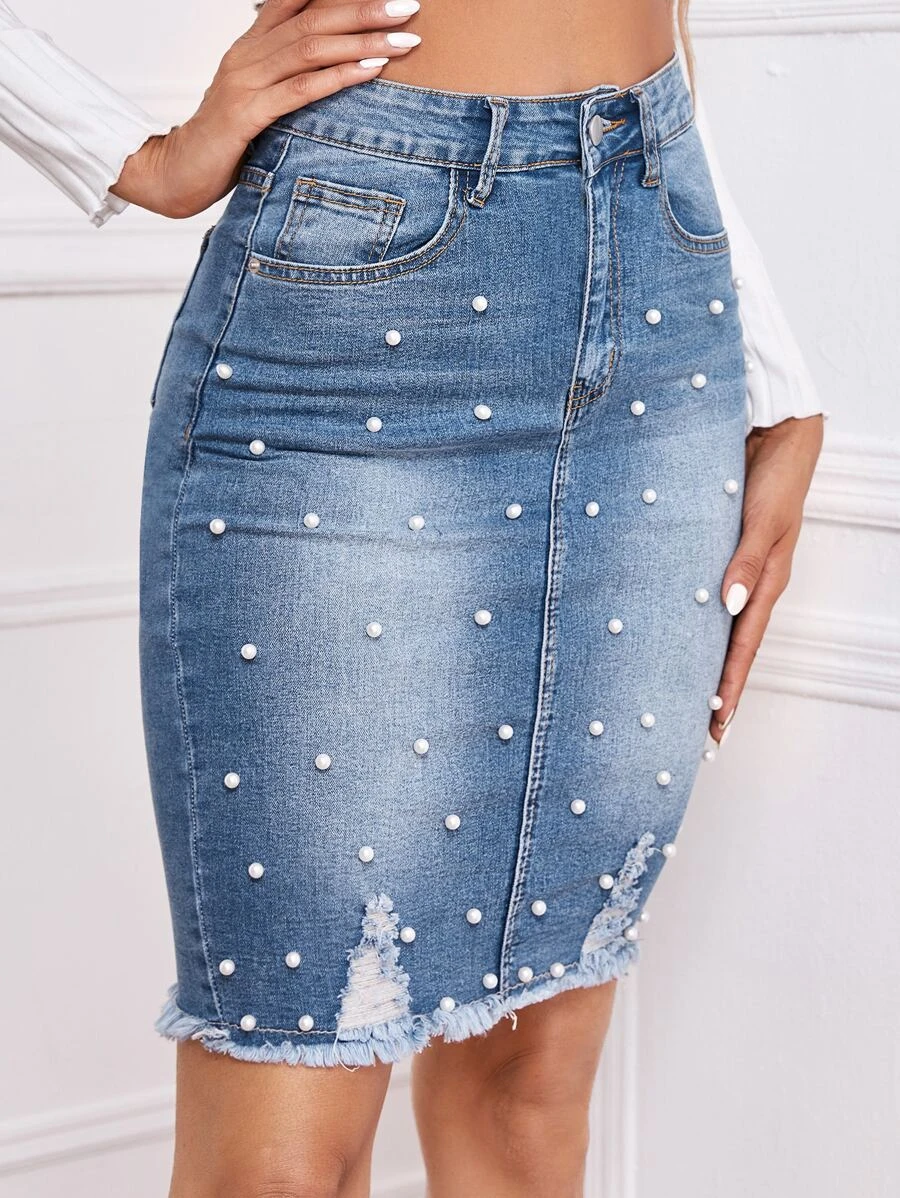 This collocation will prevent sunscreen and won't be too hot. It looks simple but has enough style.
It's easy to wear and has the effect of reducing age.
Next, the small design of this skirt with pearls and jeans is deeply loved by netizens.
Short T-shirt + A-line Denim Skirt + Flat Shoes
For the denim skirt, the shape is more than the material, and for the thinner skirt, everyone will think of the A-line skirt. It gradually spreads downward from the thin waist.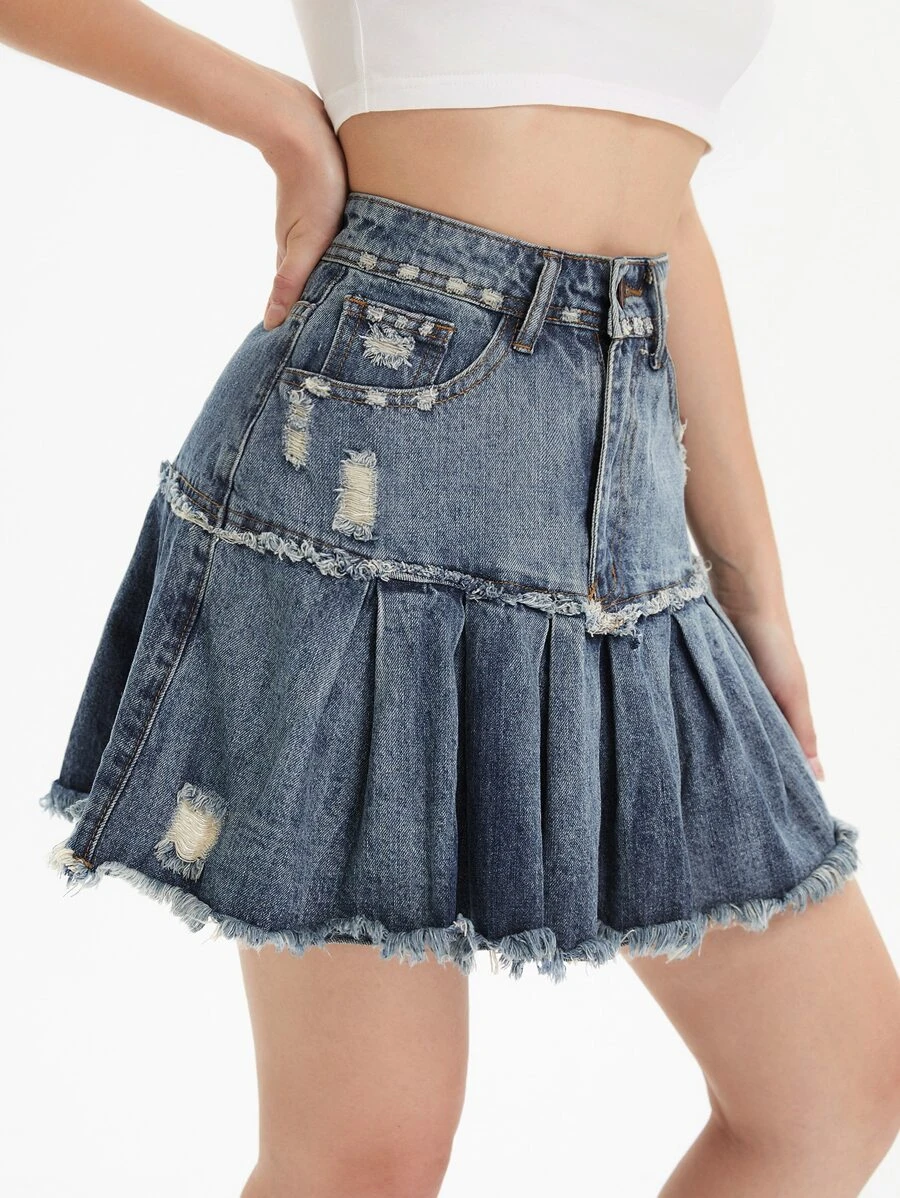 This design with narrow top and wide bottom can effectively modify the body proportion, cleverly hide the wide crotch and thick legs, and the slight fat can also wear a good body.
This denim skirt continues the A-shaped version.
A-line skirt is matched with flat shoes, which is the way for energetic and pretty girls to match, casual and relaxed.
Final Thoughts
Many people like clothing matching, and they will carefully choose some beautiful clothes. There are many choices for wearing denim skirts. It depends on what kind of clothes you want.
Matching is to make yourself more beautiful, so choose a skirt to set off your figure and match it with a simple taste.
Collocation does not depend on age but the attitude and action of collocation. Many people think I will collocation in the future and always place my hope on tomorrow.
Such a woman is an excuse for not collocation today. You will find that collocation is not so difficult if you do it.
Four kinds of high-grade wear of denim skirts. Do you remember?
Blog Writer: Petpet Law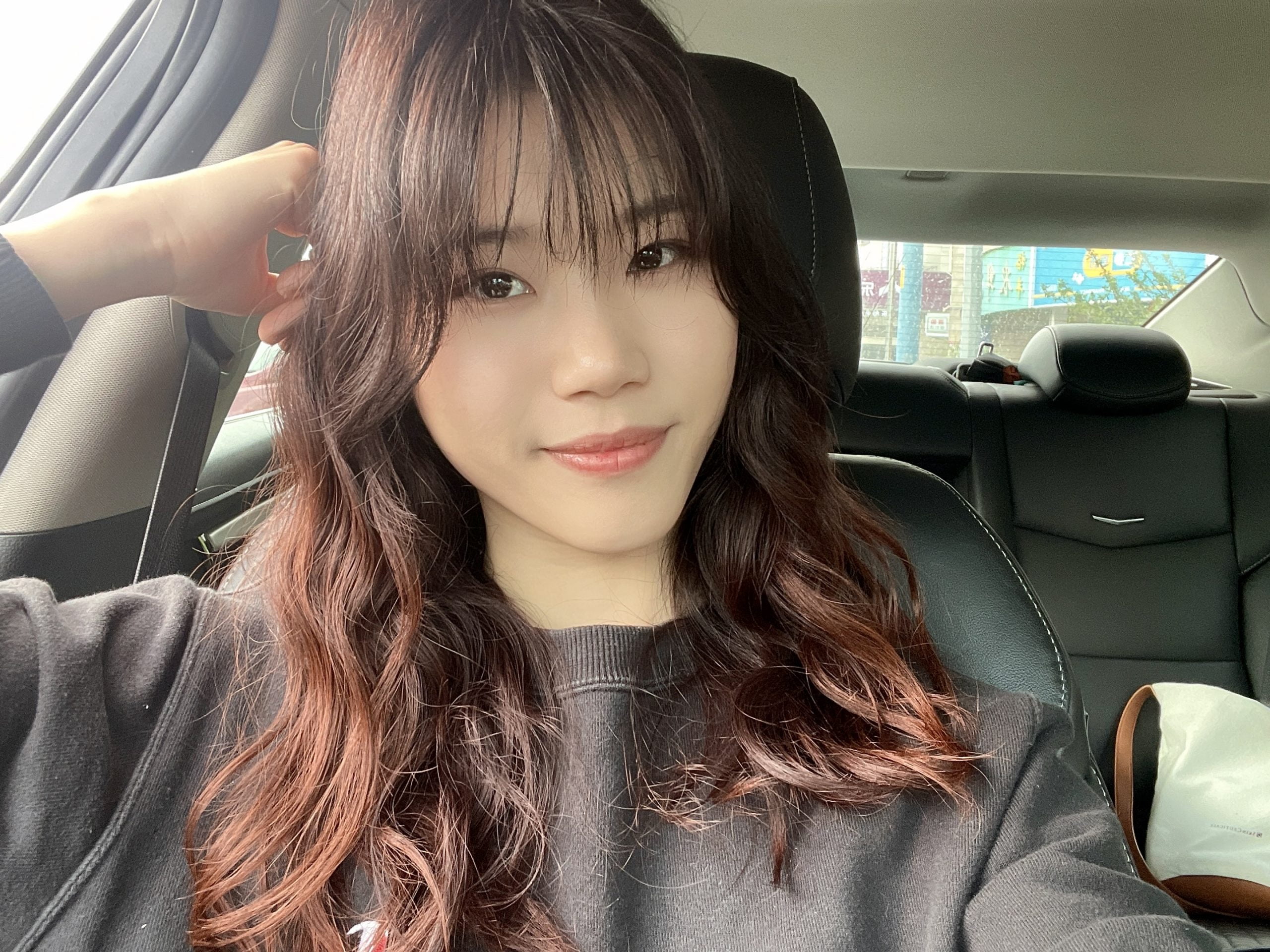 Petpet Law is a well-established freelance writer in the fashion industry, with a wealth of experience spanning over a decade. Her passion for fashion and keen eye for the latest trends is evident in the quality of her work, which is sought after by many leading websites in the clothing universe. In her spare time, she enjoys keeping up with the latest fashion news by watching videos from various channels and experimenting with different clothing styles. She loves sharing her fashion insights and ideas with her followers on her TikTok channel, inspiring them to feel more confident in their fashion choices.