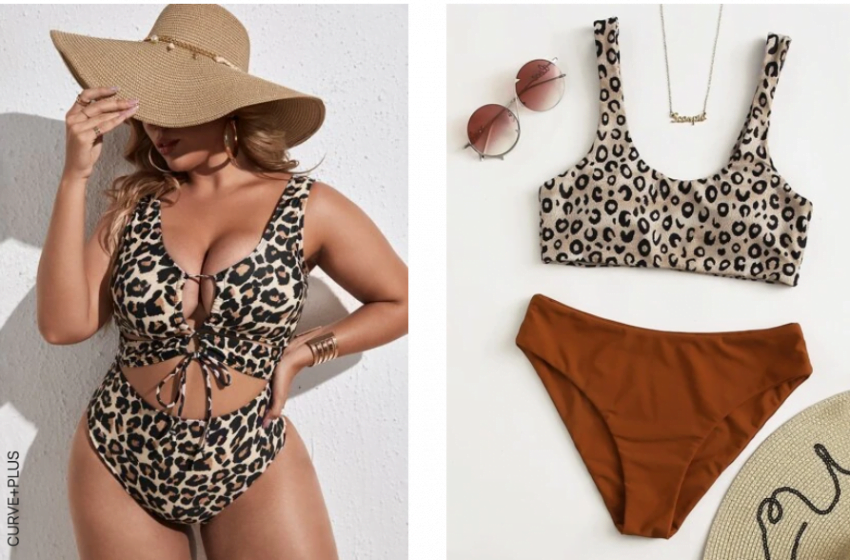 Why Not Try Leopard Swimsuit To Spend A Hot Summer 2022
When it comes to leopard print element, it is always linked with sexy, delicate, wild, extravagant and so on.
In fact, since the last century, leopard print elements have been used in clothing design. And it has endured for many years.
Now leopard print has become a popular symbol of women's clothing. And it isn't strange to see leopard print swimsuits today.
Are you tired of plain printed or solid swimsuits?
If yes, why not try a leopard print swimsuit to spend a hot beach summer and make you look more special?
Next, I will show you several leopard swimsuits and how to match with them.
Leopard Cut-out Knot Front One Piece Swimsuit From Shein
The front of the upper body is pure black, and the front chest is V-neck design with bow decoration.
The knot dangles down over the belly. The lower part is composed of leopard print. There is some cuteness added to the sexy.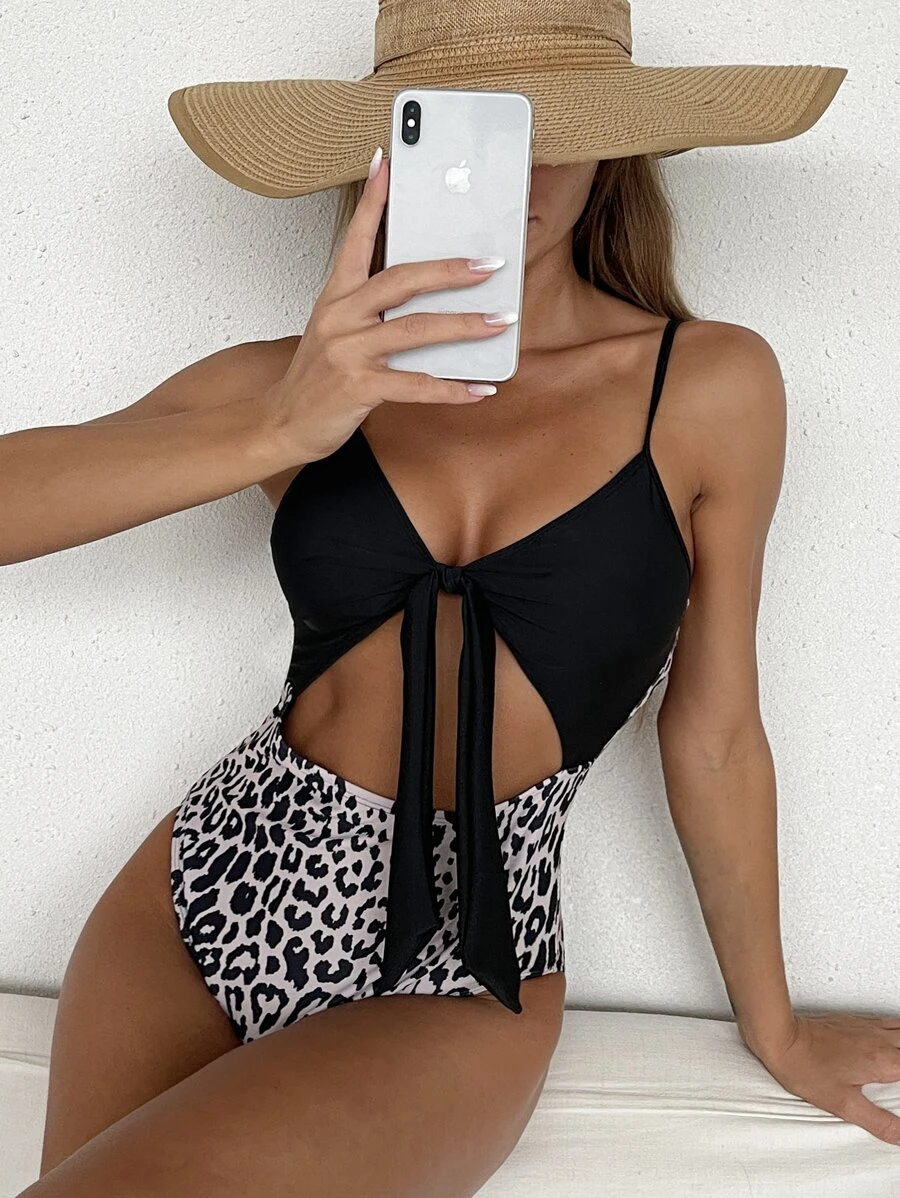 Straps are adjustable which you can find a suitable size.
And black will look thinner, making your figure look more attractive. In addition, the bathing suit is also perfect for woman with curves.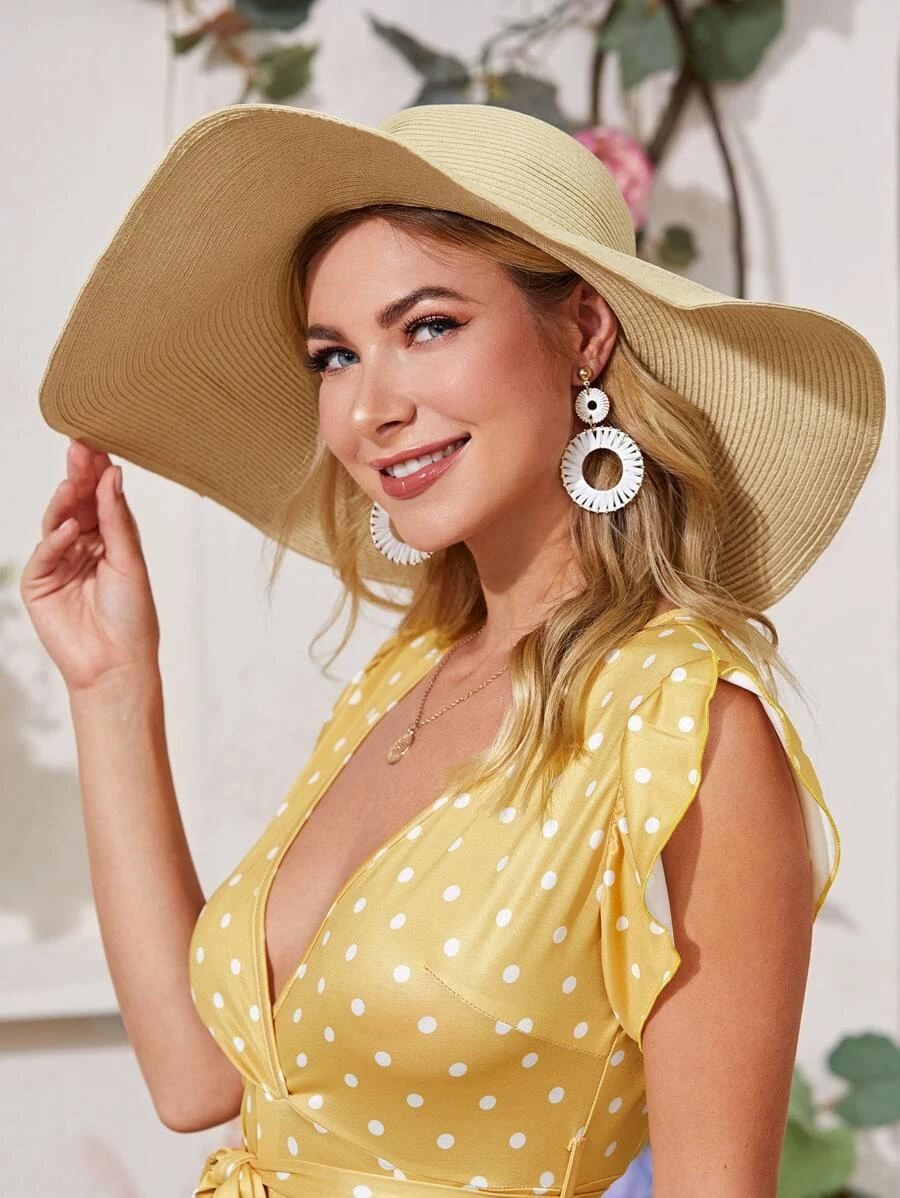 If you feel a little monotonous, you can choose a straw hat to match. It can not only protect against sun but also be used as a fashion item to match.
Cupshe Wild Leopard Twist One Piece Swimsuit
The one piece suit features a cut leopard print and with twist front detail. And the wide straps can bring a comfy fit.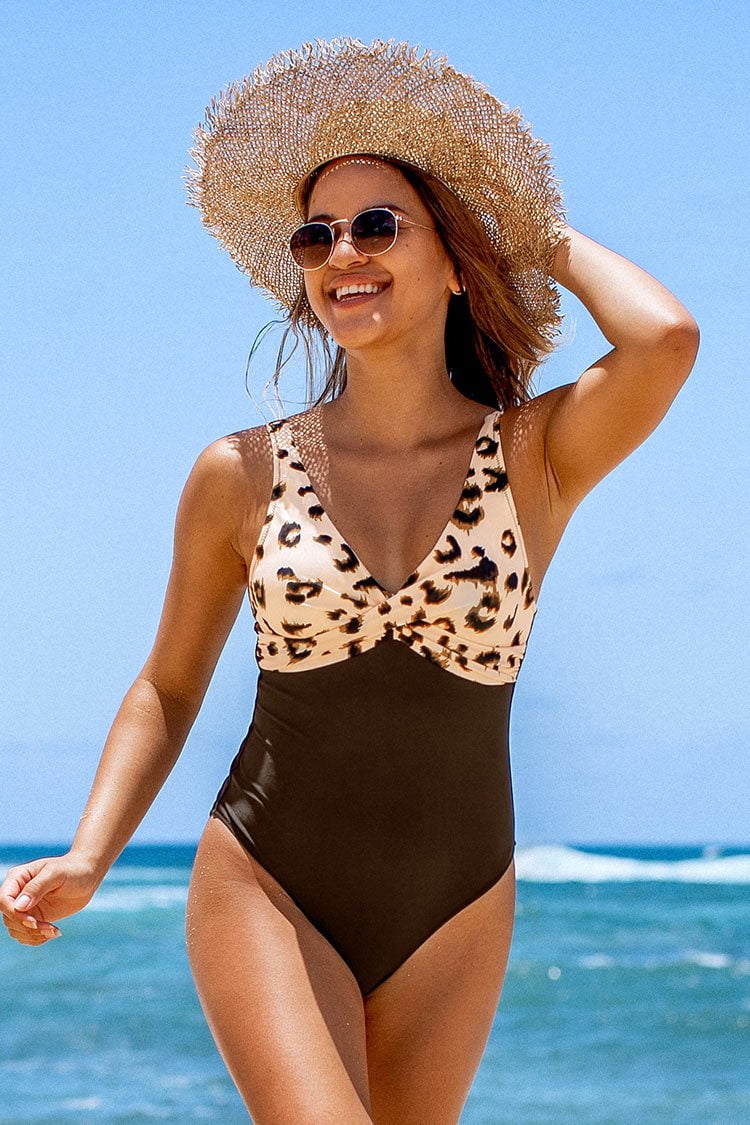 This wild leopard twist swimsuit shows off your wild side.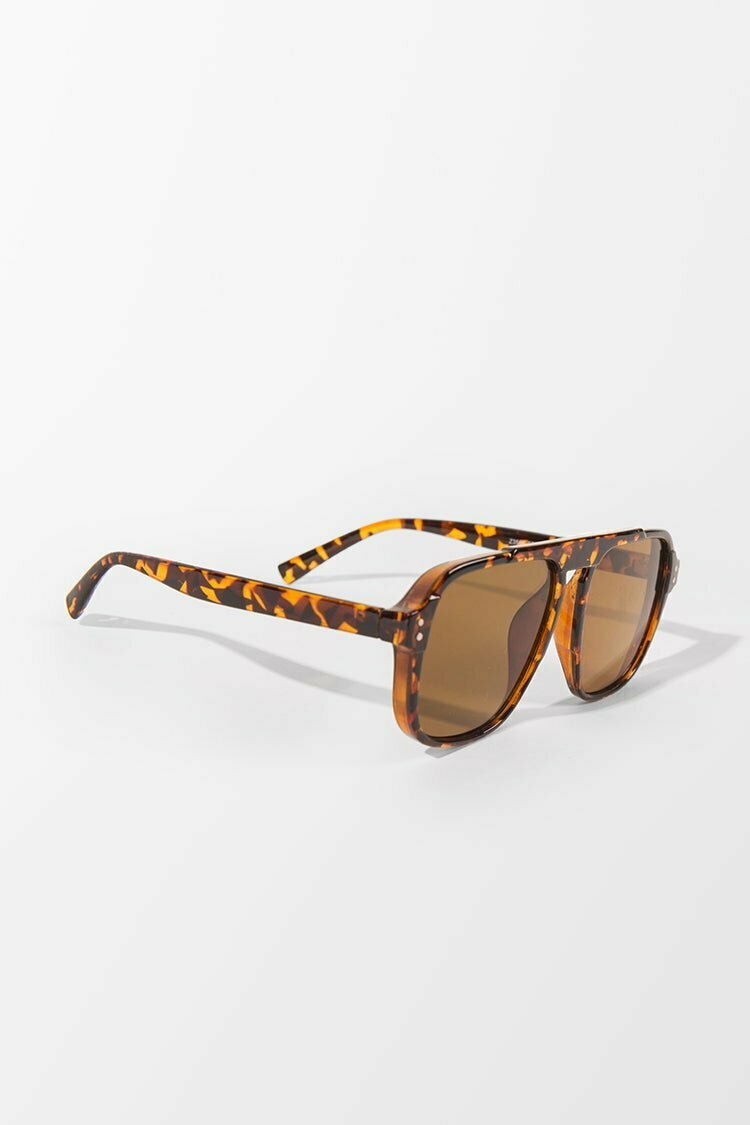 It's perfect for beach parties. Leopard Sunglass is also very classic and full of retro feeling. You must be very charming with it when wearing the one piece swimsuit.
Leopard One Shoulder One Piece Swimsuit from Shein
This swim suits' color anf print design is more classic. The criss-cross strings on the side made this suit very adjustable and comfy.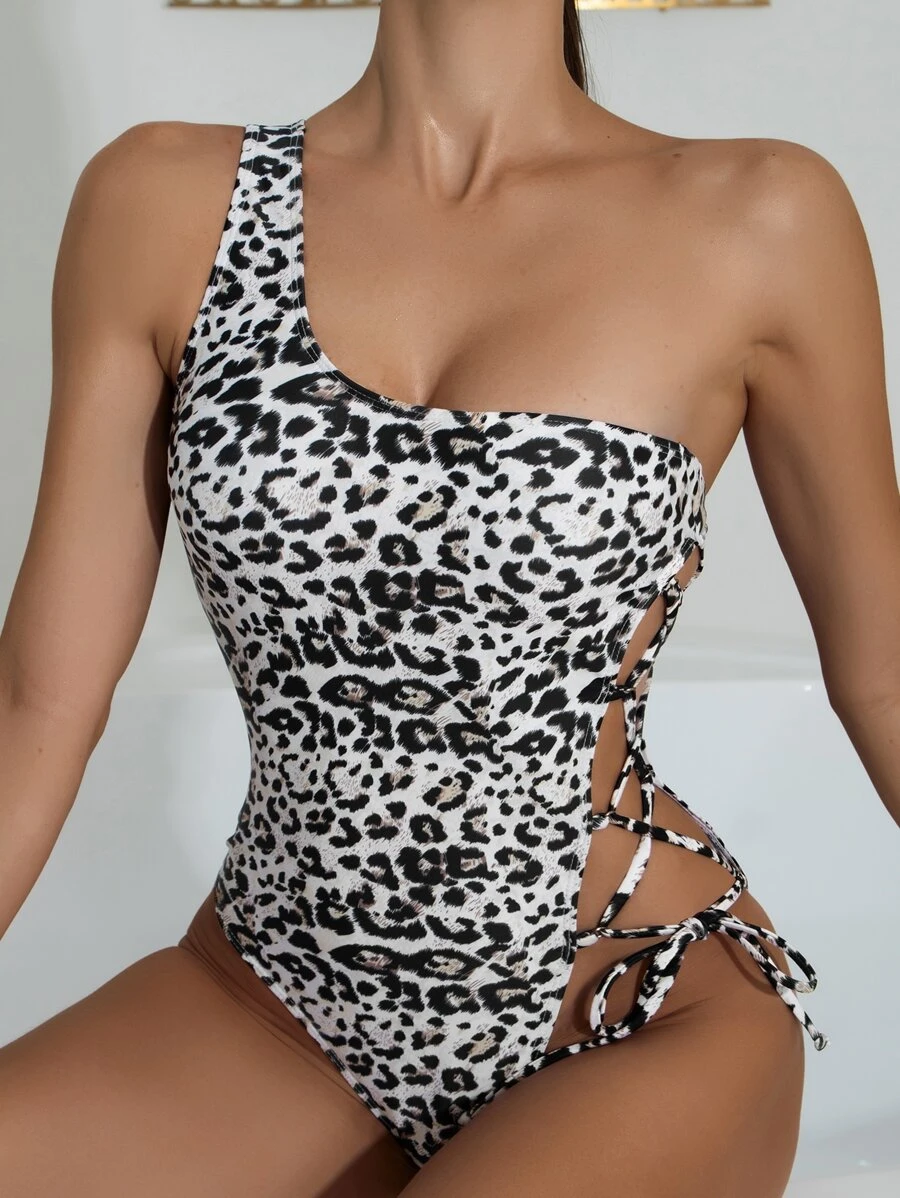 The lace-up side is very sexy. The strapping area is perfect too if you need to loosen or tighten to fit better.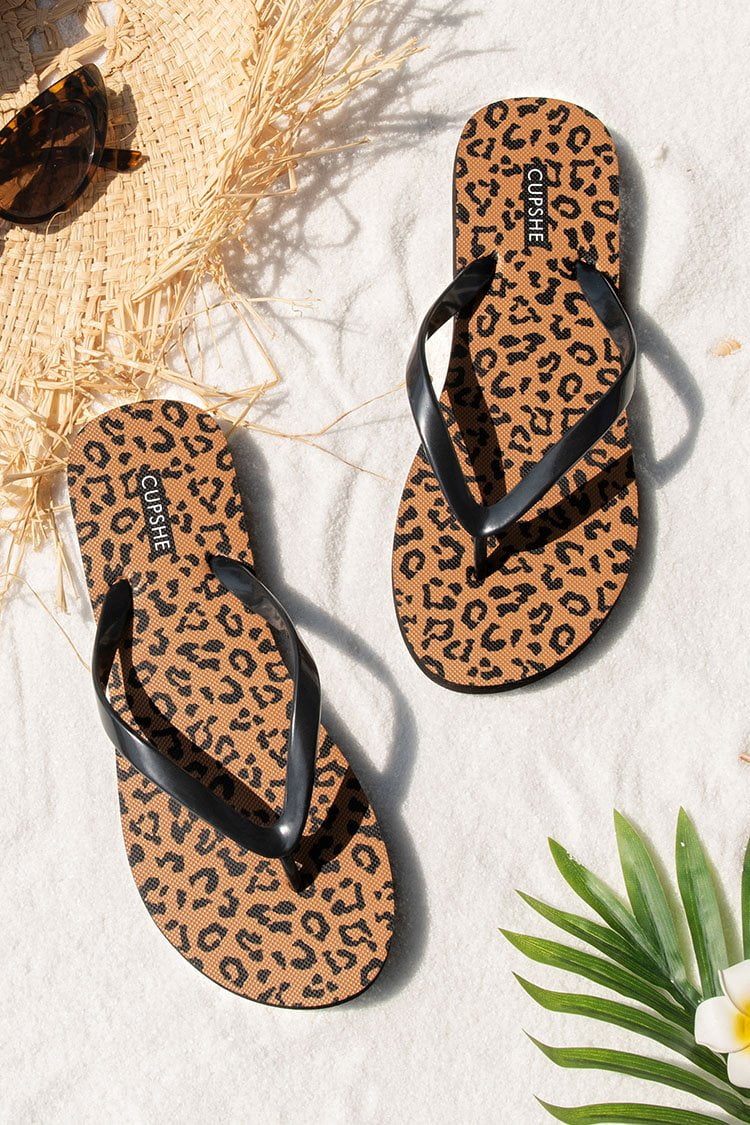 And it's nice to wear a pair of leopard flip flops or a cover up skirt.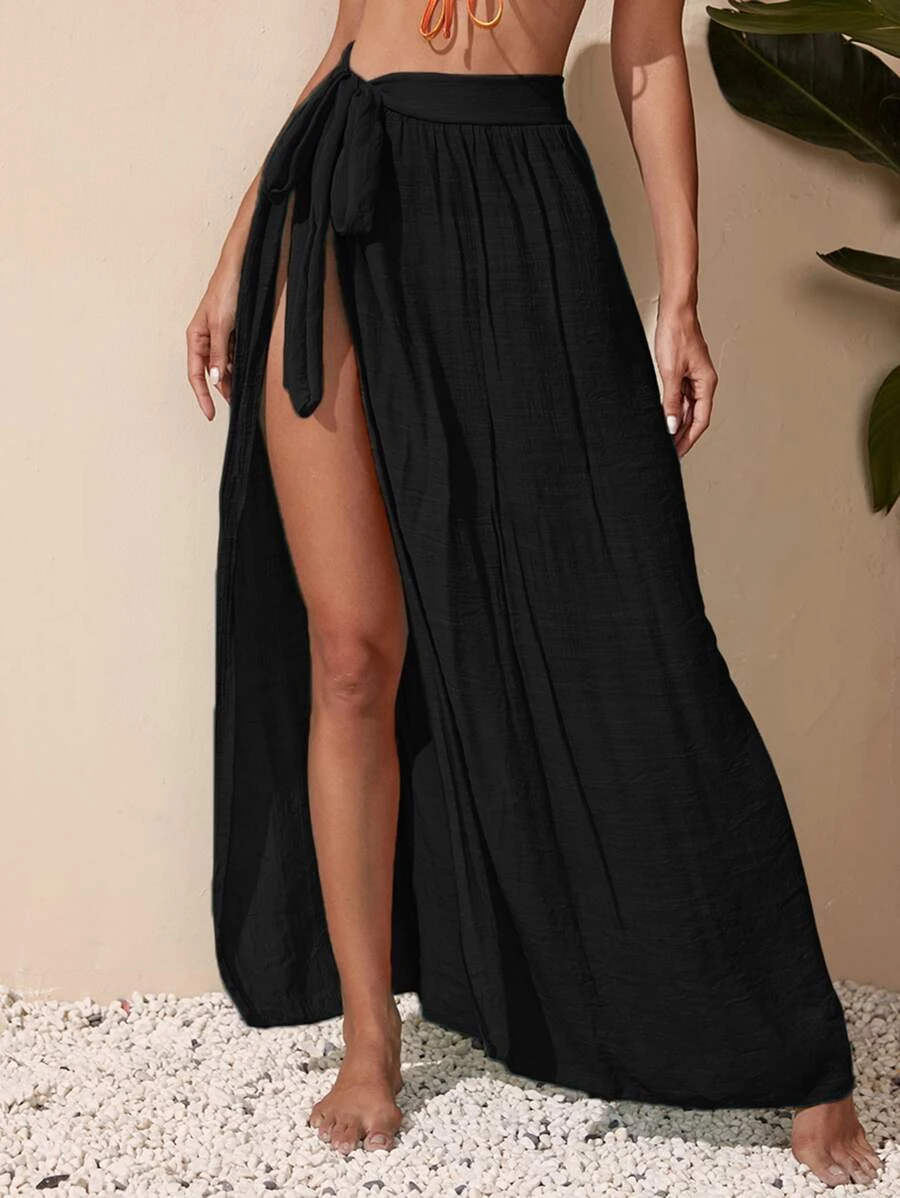 That looks more casual and charming.
Shein Leopard Print Ribbed High Waisted Bikini Swimsuit
The pink knit top adds a little girlishness and cuteness to your sexy leopard print bottom.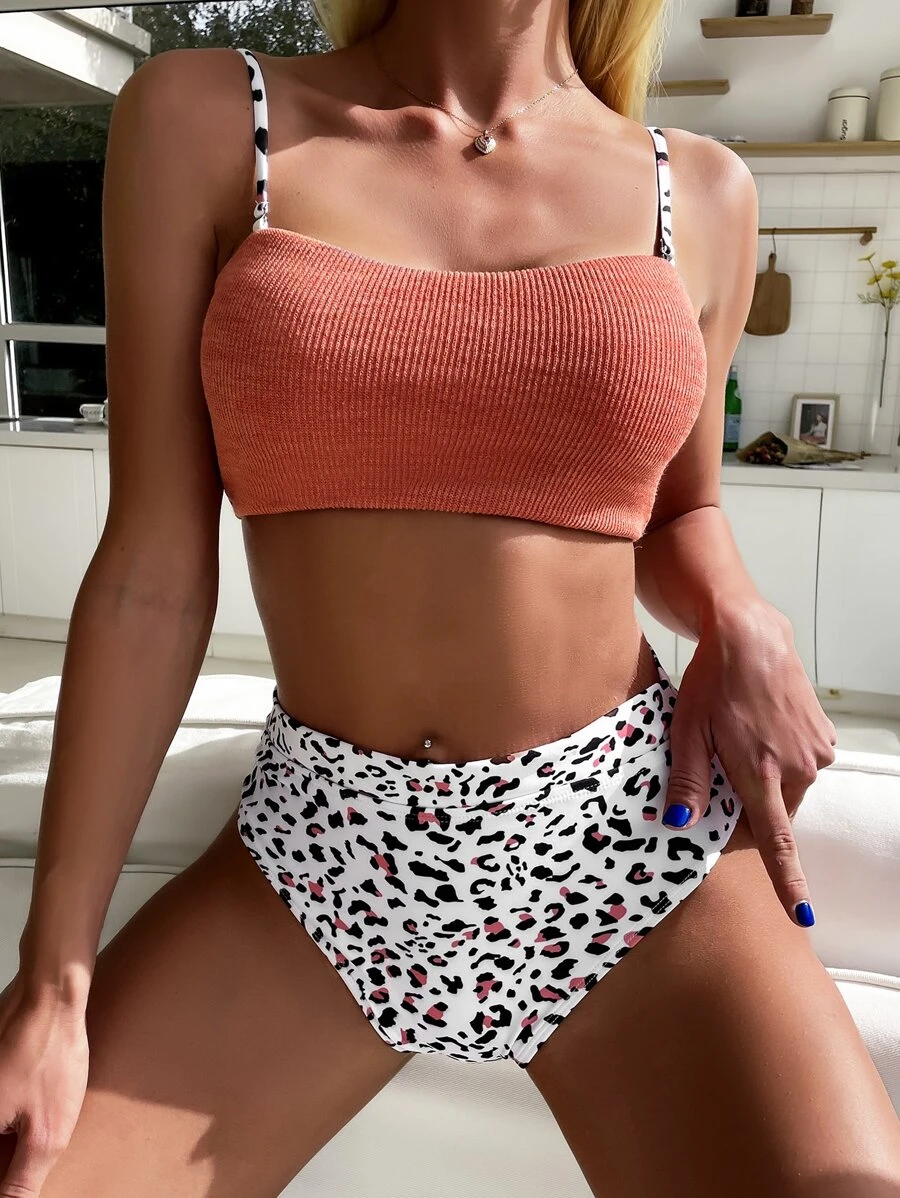 It's great for those who want to start try to wear leopard print swimsuits.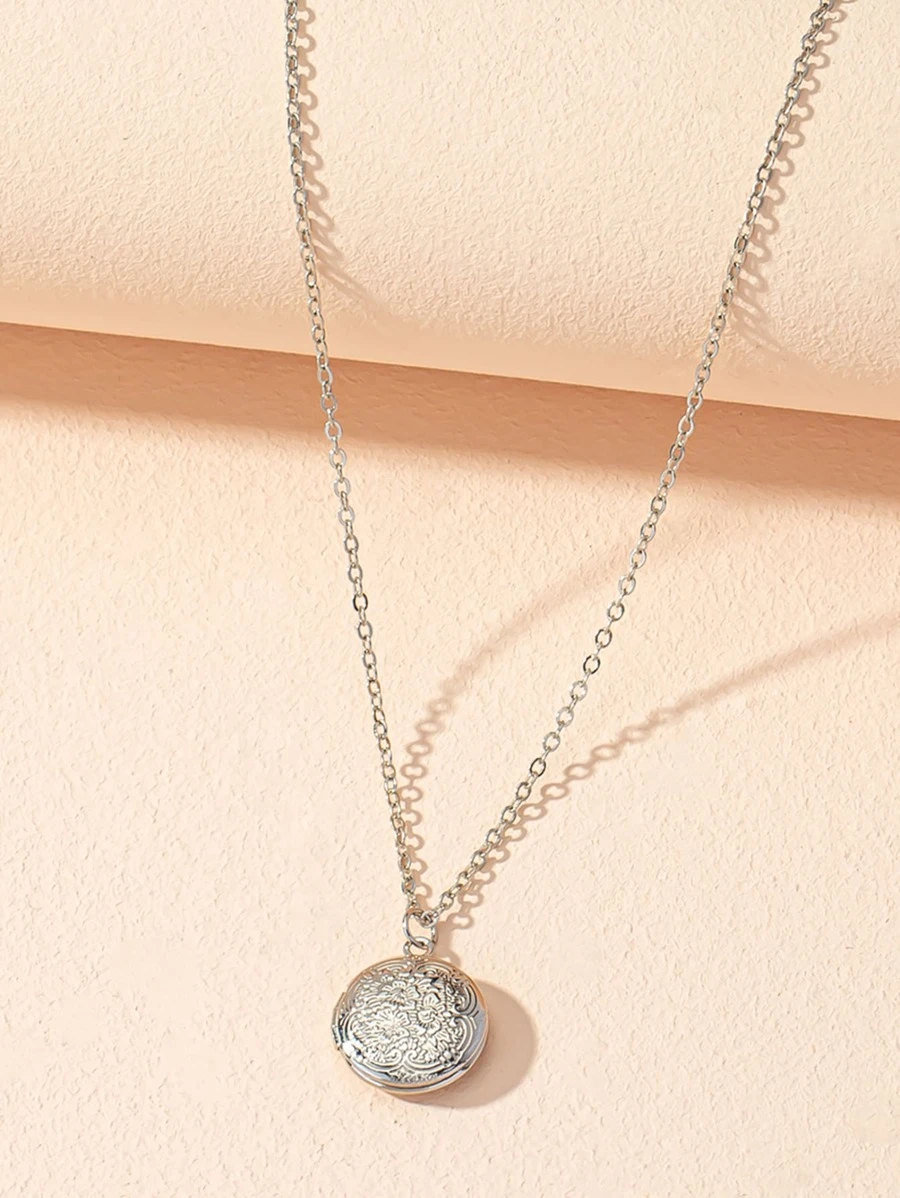 If you think the pure top seems a bit monotonous, you can wear some simple pendant necklaces.
SHEIN 3pack Leopard Underwire Bikini Swimsuit & Tassel Hem Beach Skirt
This classic 3-piece leopard print swimsuit is also a favorite.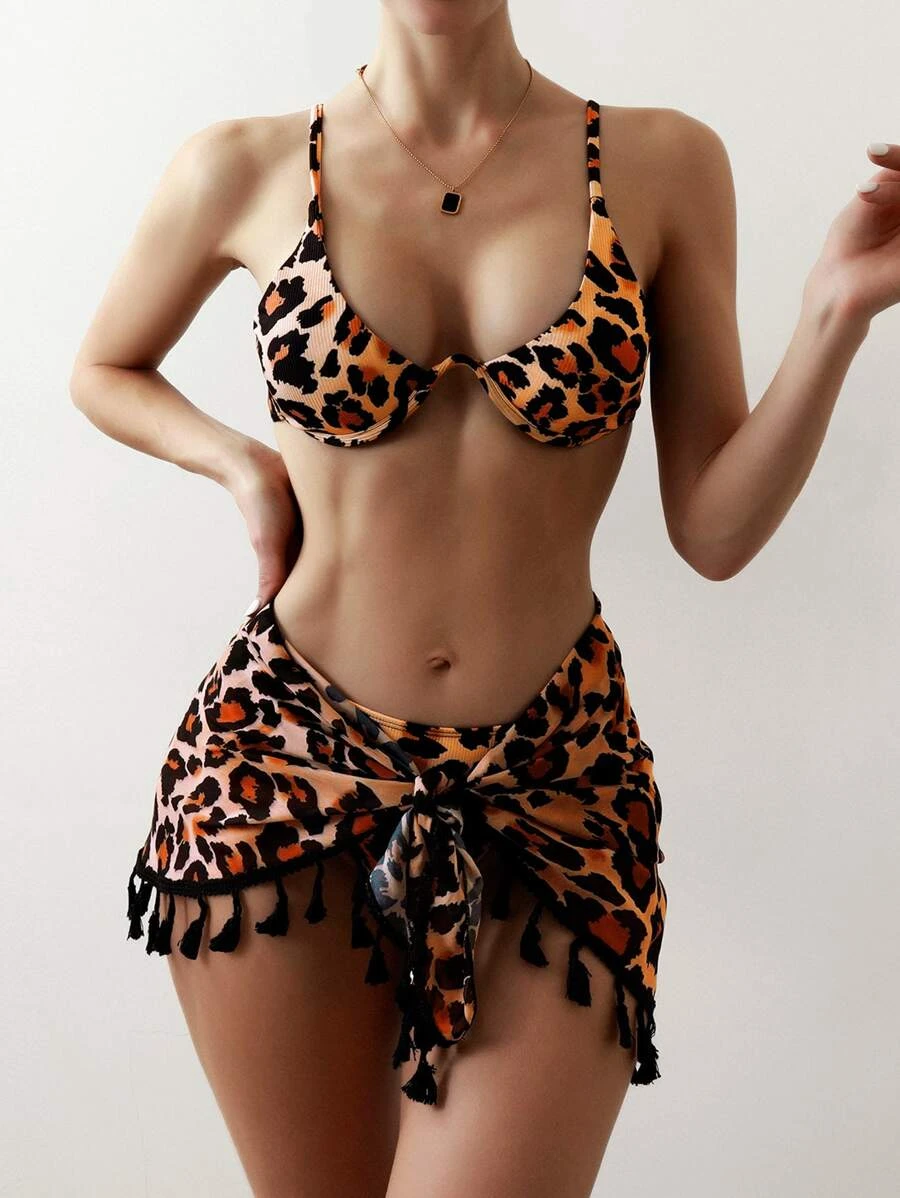 It can show your charming body curves very well. The fringed edge of the skirt also makes it more unique and elegant.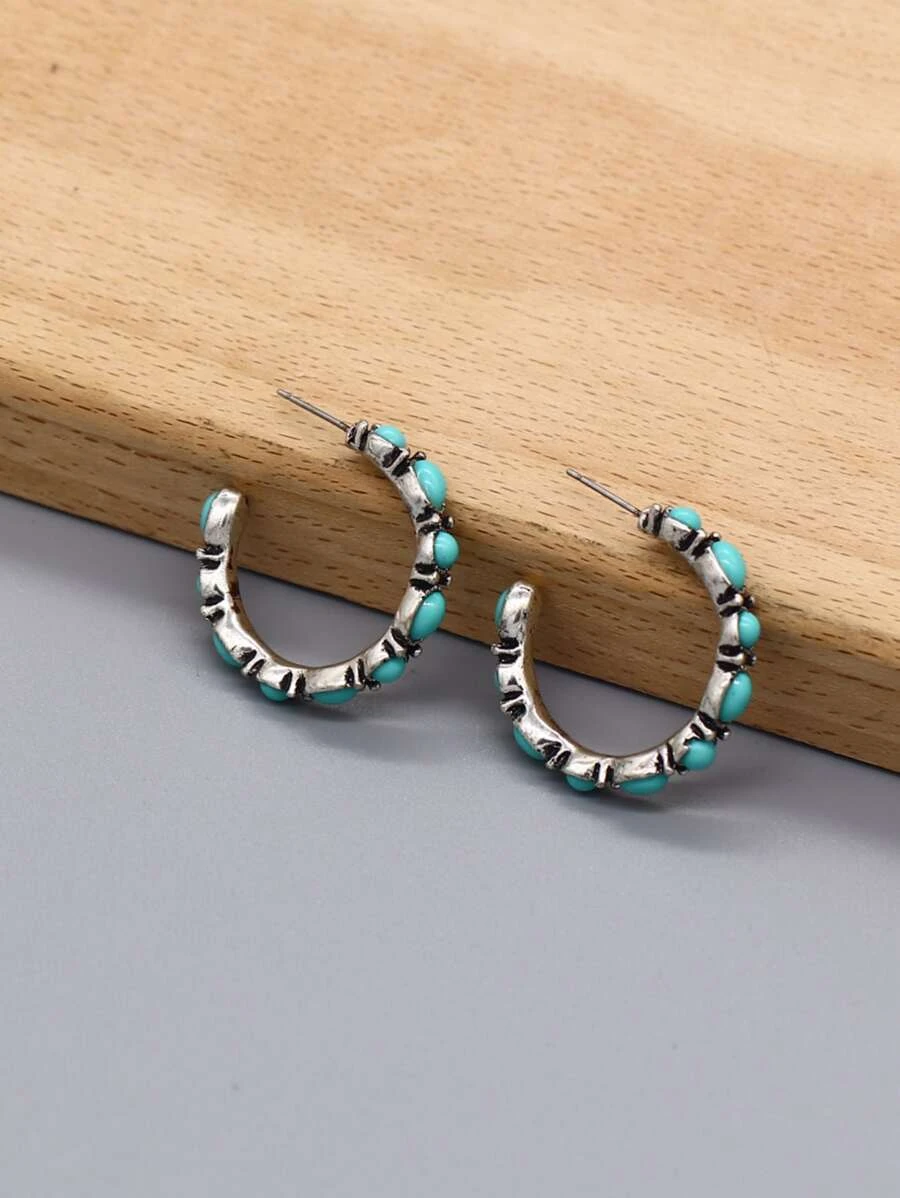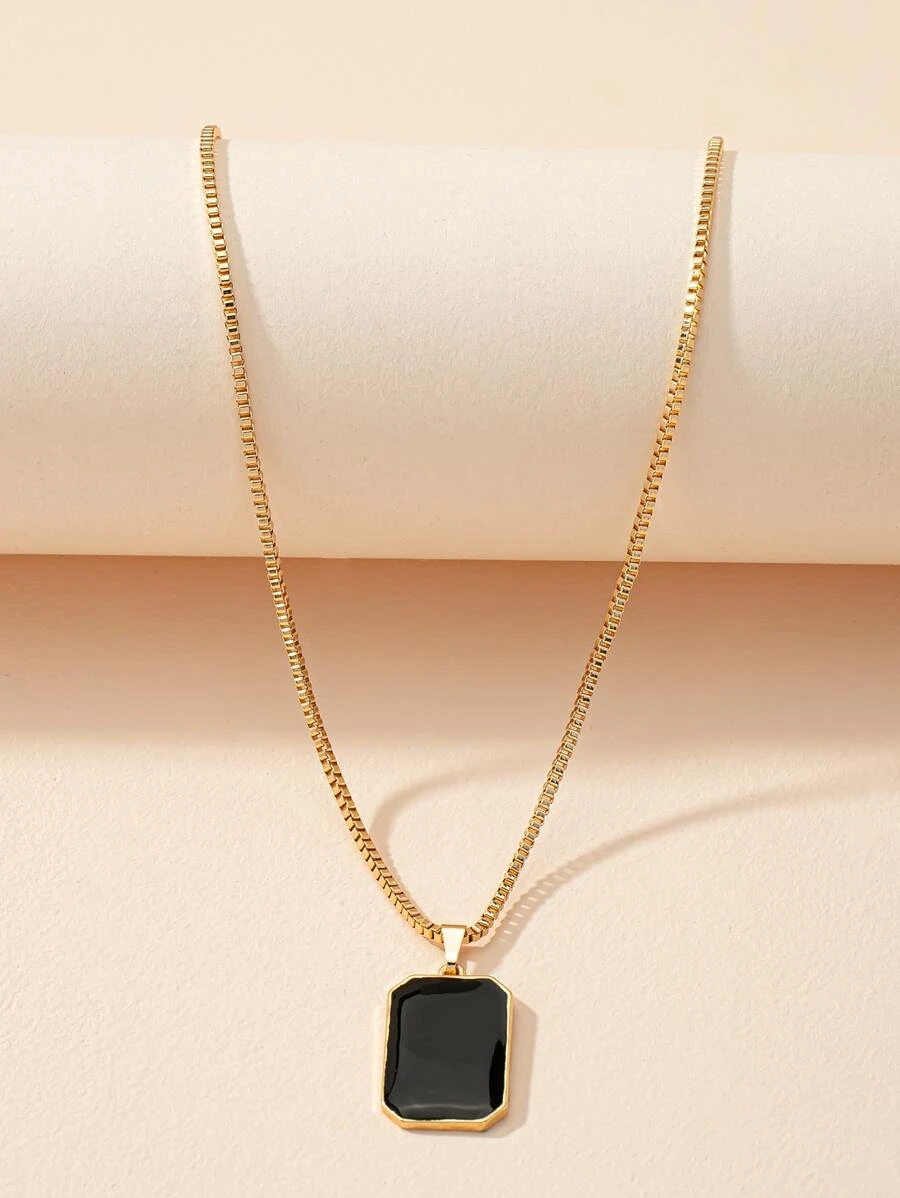 Besides, you can choose to add color with retro earrings or a simple dark necklace.
Final Thoughts
These looks I share today are some of my favorite suits. And the leopard-print swimsuit is versatile.
You can use it to mix and match various styles, but please be careful not to wear leopard-print items on a large area.
Otherwise, it will easily be counterproductive. Having seen these, I'm sure you have some ideas about this. It's worth a try.