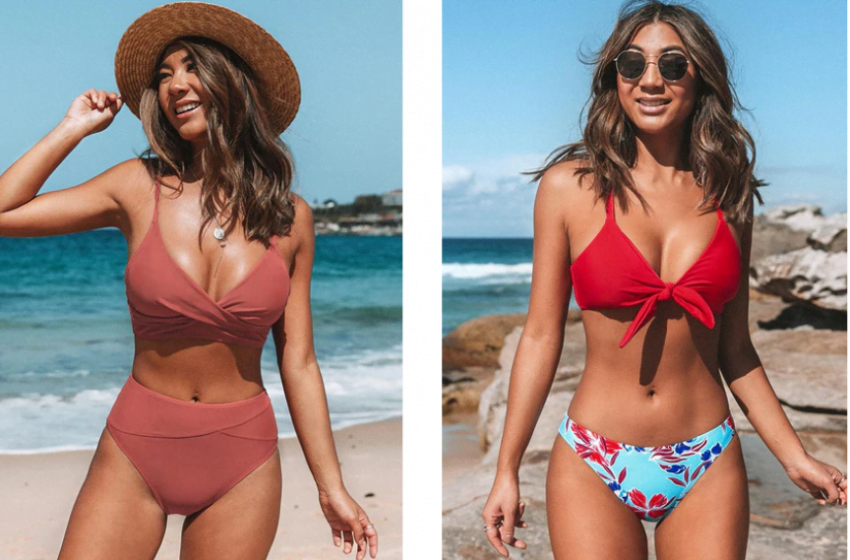 Cupshe Trendy Bikini You Should Try At Summer Holiday 2022
In recent years, a young swimwear brand has overgrown —— Cupshe. And Cupshe Bikini has become a new trendy.
Cupshe firmly believes that beauty does not distinguish between body size and size, no matter where you are or what you look like.
It wants women to show their confidence in the good side and inspire others. For this reason, Cupshe is committed to creating stylish, textured swimwear products.
Besides having good products and services, this is one of the reasons why it's so popular. Today I would like to recommend several Cupshe bikinis.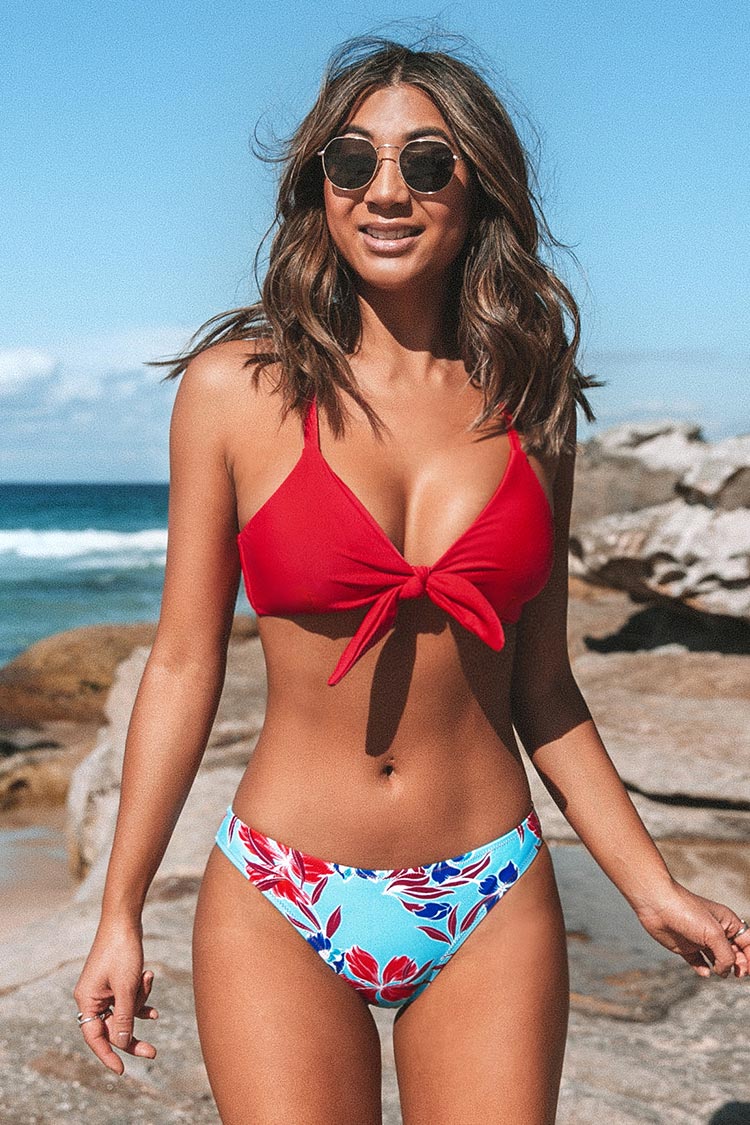 So if you don't know what to choose when facing various styles and brands, why not try such a young, stylish and unique brand.
Besides, the design of its swimsuits is also very diverse. There are mature, feminine and moving, and dignified with a touch of cuteness and sexiness. 
Since summer is coming, let me show you some Cupshe trendy Bikini!
Marsala Twist High Waisted Bikini
This is the Cupshe best seller bikini swimsuits, all over 1,000 customers review. It have full size from XS to XXL, already suitable all women's body. "I'm a little bit bigger girl and was super nervous about buying this but I got it tried it on and loved it!!" one customer call "s***m" said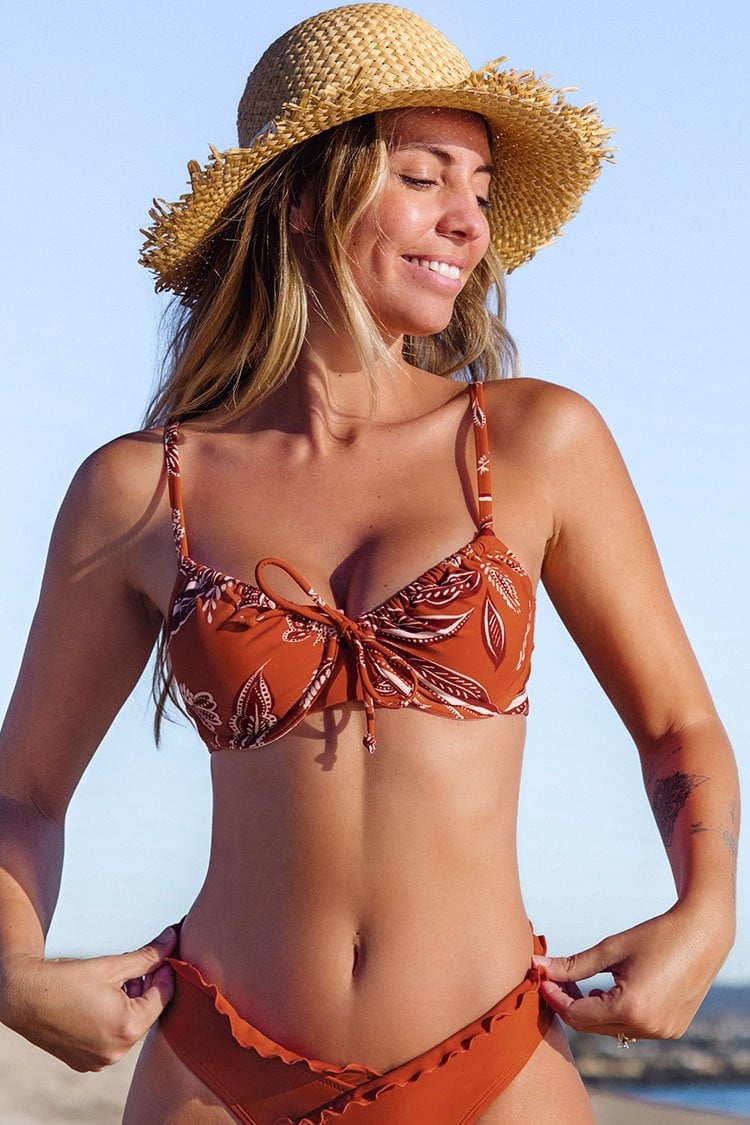 V neckline and wrap front design support and highlight your voluptuous figure. The bikini features asymmetric crossover waistbands for added appeal.
High-waisted design provides flattering tummy coverage.
So, this high waisted bikini is fit just right to size. And have two colors(red and black) for you to purchase.
Dark Green Floral One Shoulder Ruffle High Waisted Bikini
Floral prints always seem to be associated with Boho. This swimsuit has a pretty floral print and a ruffle one-shoulder silhouette.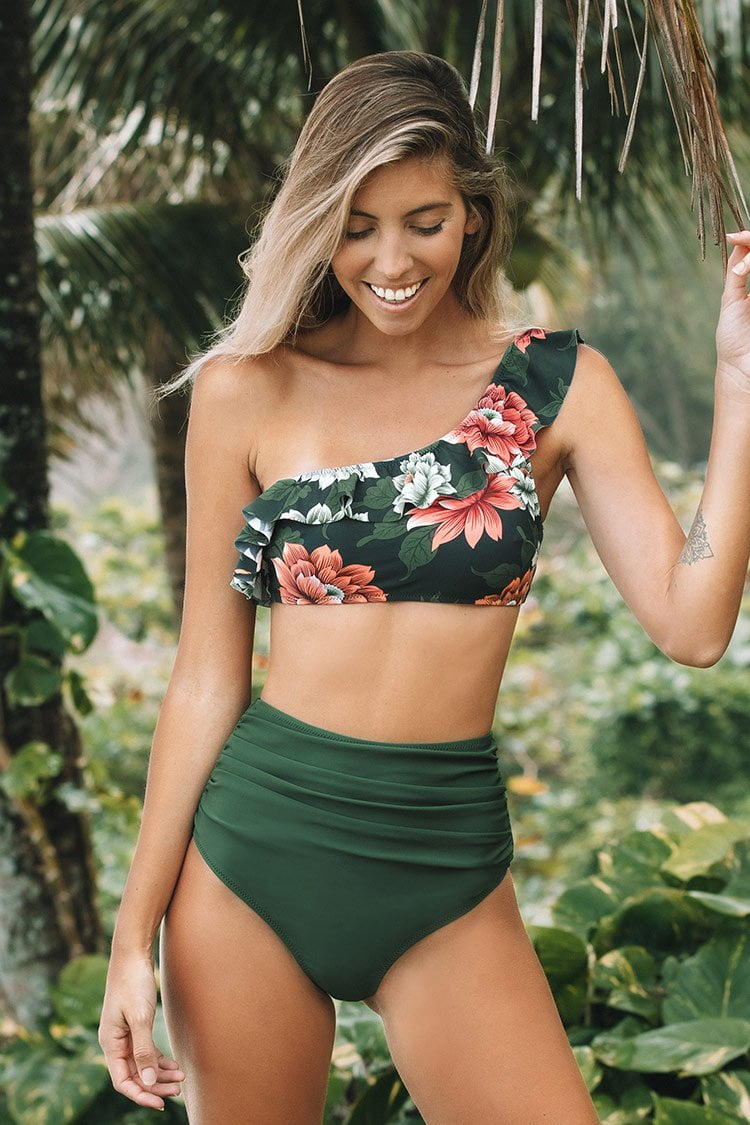 And the high-waisted bottom with pleated design provides the flattering and stylish tummy coverage you will love.
Green is also very suitable for summer and the beach. If you are a fan of Boho and green, don't miss it. The suit is very fresh and comfortable.
Solid White Bikini With Orange High Waisted Bottom
The design of this swimsuit is atmospheric and straightforward yet cute. A simple white top with a pleated design on the chest and v-neck neckline adds a cute vibe.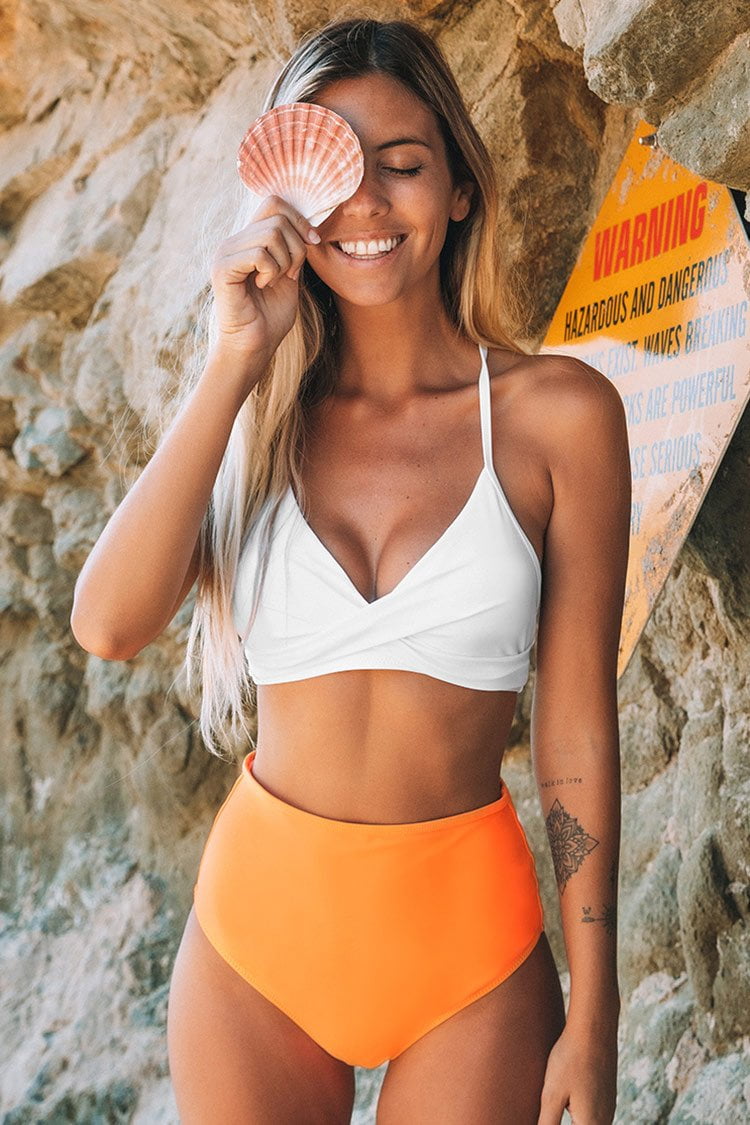 The high-waisted orange swimming trunks modify the waist curve very well, and the little fat on the waist can also play a perfect modifying role.
And its colour matching is also effortless but chic. Only white and bright yellow colours are used. It will not look too cumbersome but cute.
Boho Impressions Underwire Tie Front Bralette Bikini Top
The Bikini Top accents a bohemian floral print with a tie between the bust. And if you also like orange bikinis, you can have a try.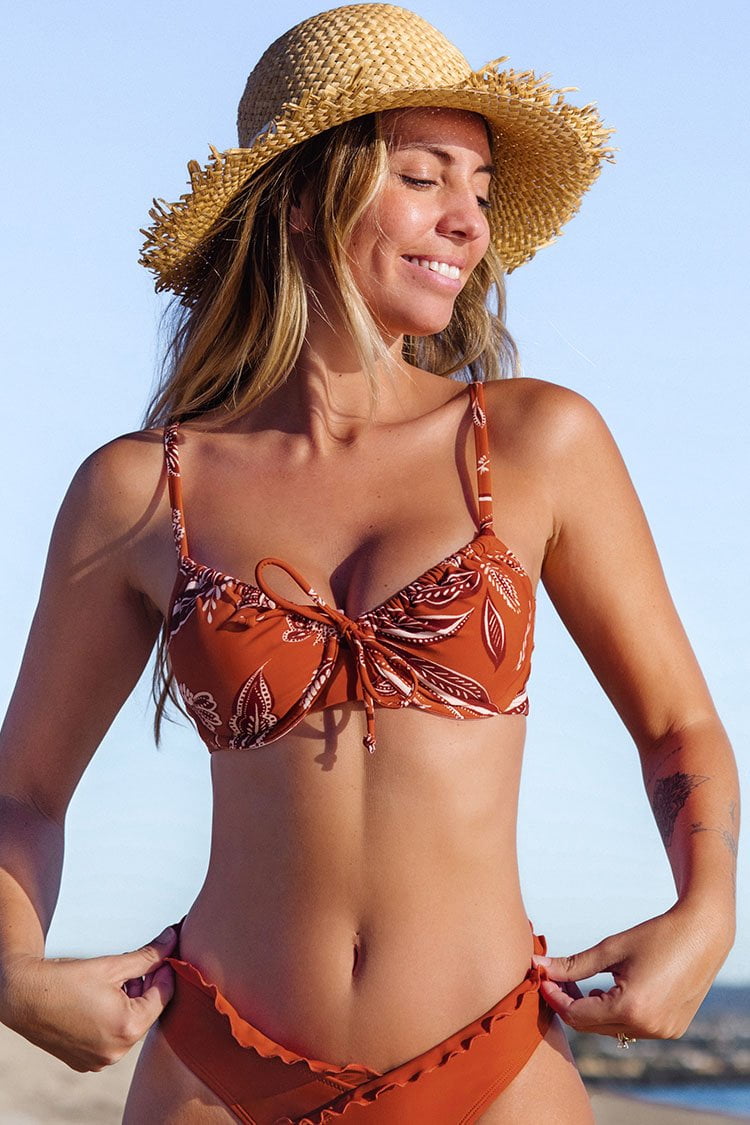 However, its bottom doesn't have any floral print but has a special design — crossed lace. That will make you sexy with a cute vibe.
Charmed Romance Wrap & Cheeky Bikini Bottom Set
If you like water sports, it's a good choice. With this chic long sleeve bikini set, you can swim, surf, etc. The swimsuit features a wrap front and a back tie closure.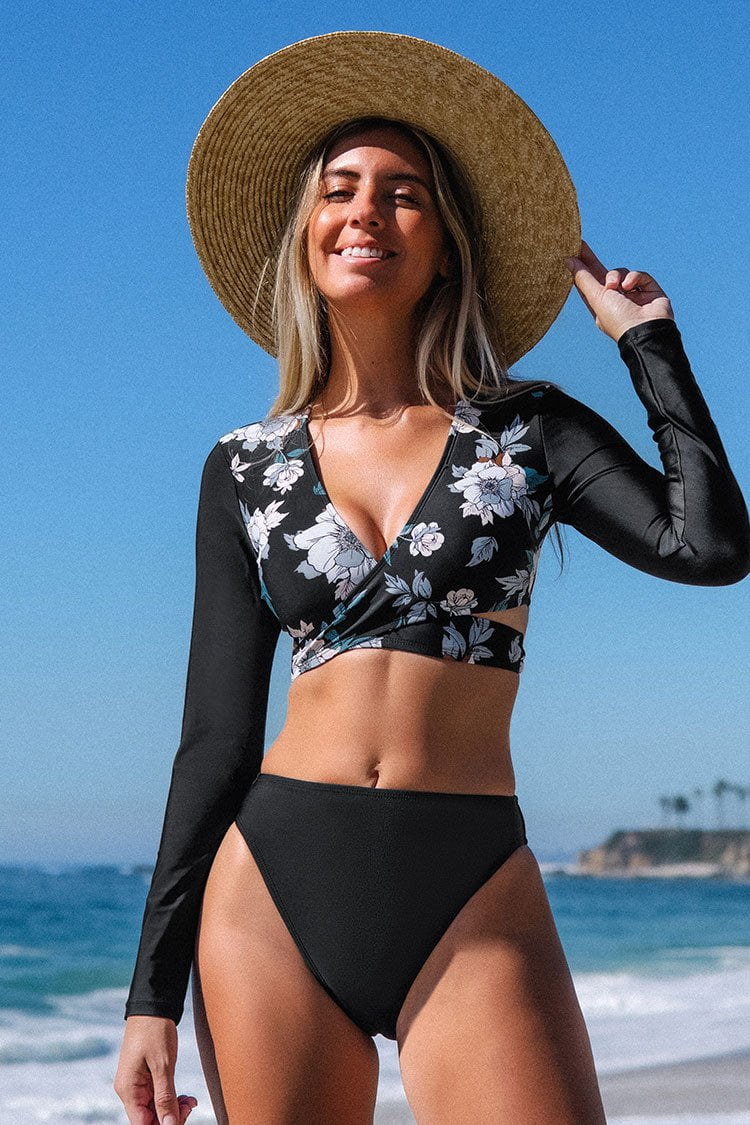 The matching high waist bottom has a cheeky silhouette. There is a floral print on the chest, and it will not look too single in the whole black suit.
On the contrary, it will make you appear more mature and dignified.
Final Thoughts
These Cupshe Bikini looks I share today are chic, comfortable, decent quality, fun and trendy, and affordable. Besides, most customs have a good impression of Cupshe Bikini.
They think Cupshe has great suits and service except for its good conception.
So why not try Cupshe Trendy Bikini to make your summer looks more different.