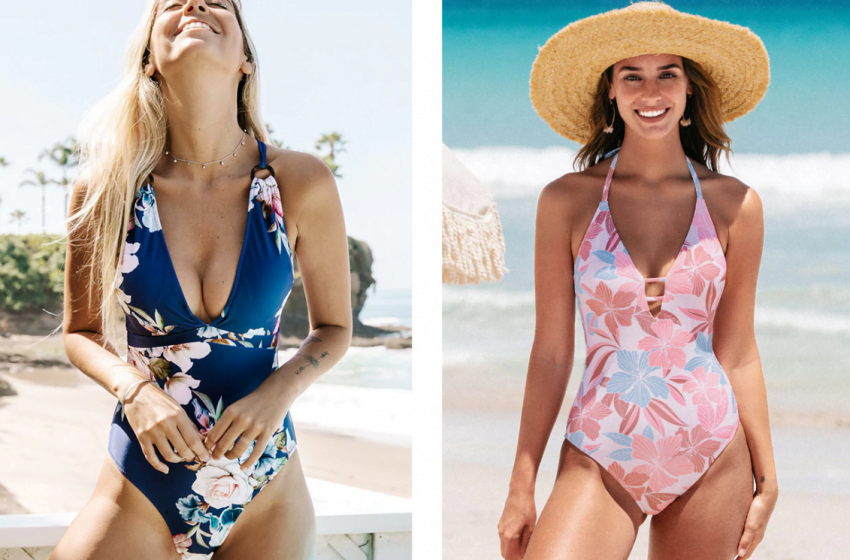 Swimsuit Trend 2022: Try Floral Swimsuits
More and more swimsuit trendy, floral swimsuits are always in style. Floral elements are consistently applied to clothing.
It can make the original simple clothes more vivid without being too complicated. And flowers always give a beautiful, elegant, and refreshing impression.
Besides, it is also easy to match with other elements. Today, I would like to share some floral swimsuits.
If you've always been wearing a solid color or other fancy patterned swimsuits, why not try a fresh and elegant floral swimsuit?
Since summer is officially here, let me show you these floral swimsuits trendy right now!
Blue Floral Strappy One Piece Swimsuit From Cupshe
This blue floral strappy one-piece swimsuit is a must as a bathing suit this summer. There are tortoiseshell rings on each strap, creating a dramatic accent to the plunging neckline.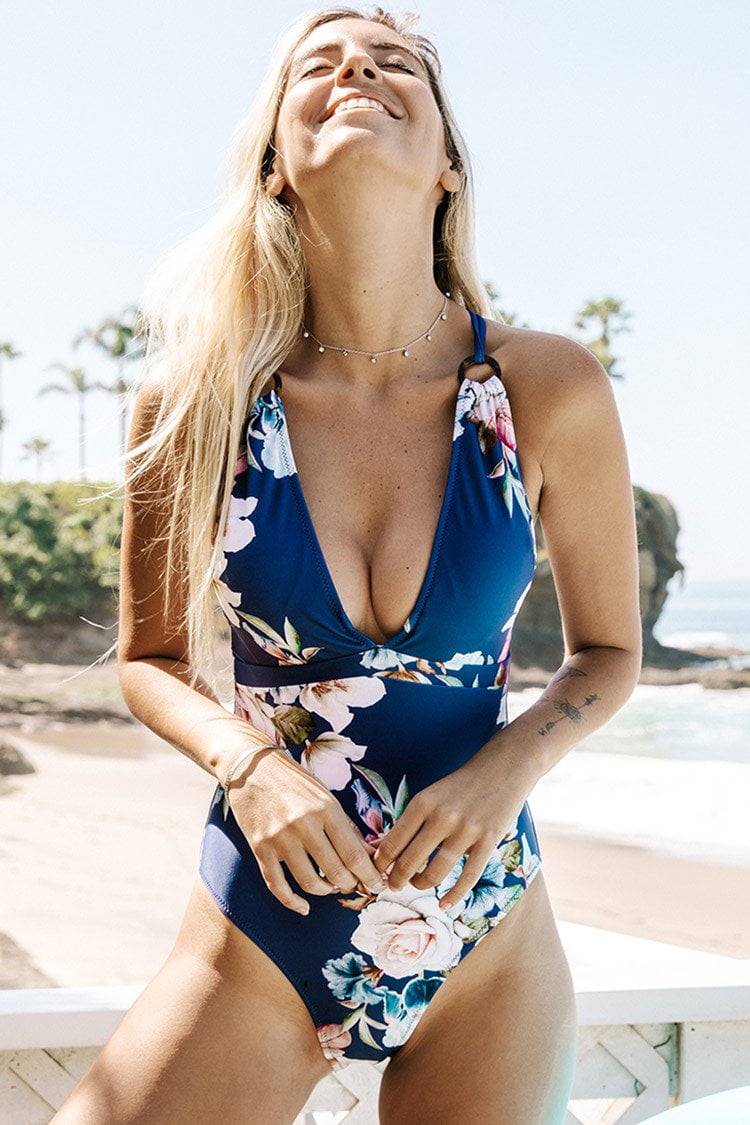 And this little detail on the shoulder straps makes this swimsuit even more unique.
The double criss-cross straps at the back can build a flattering look.
In addition, most of the customers who bought this swimsuit also praised it as good-looking, cute, and suitable. And if you are also boho fans, why not have a try?
Cupshe Green Floral Plunge Criss Cross One Piece Swimsuit
If you are someone who wants to try a floral style swimsuit but doesn't like swimsuits that are too fancy, you can't miss this set from Cupshe.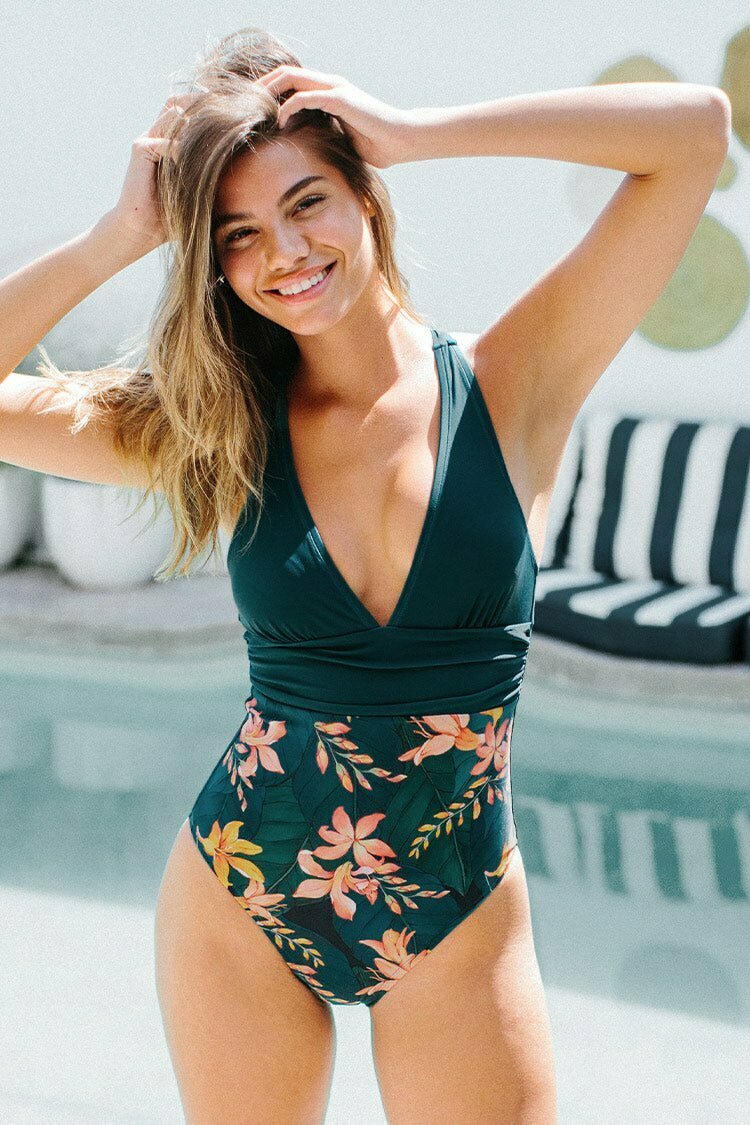 You can never go wrong with this Eleanor Floral Criss Cross One Piece Swimsuit.
It has a solid green upper body with a print on the lower body. A plunge neckline, criss-cross back, and floral print add some fun and sexy!
Shein Floral Print Wrap One Piece Swimsuit
This is also a swimsuit with a bohemian look. It consists of basic black and white but has a floral print on the top, which will give people a bright feeling.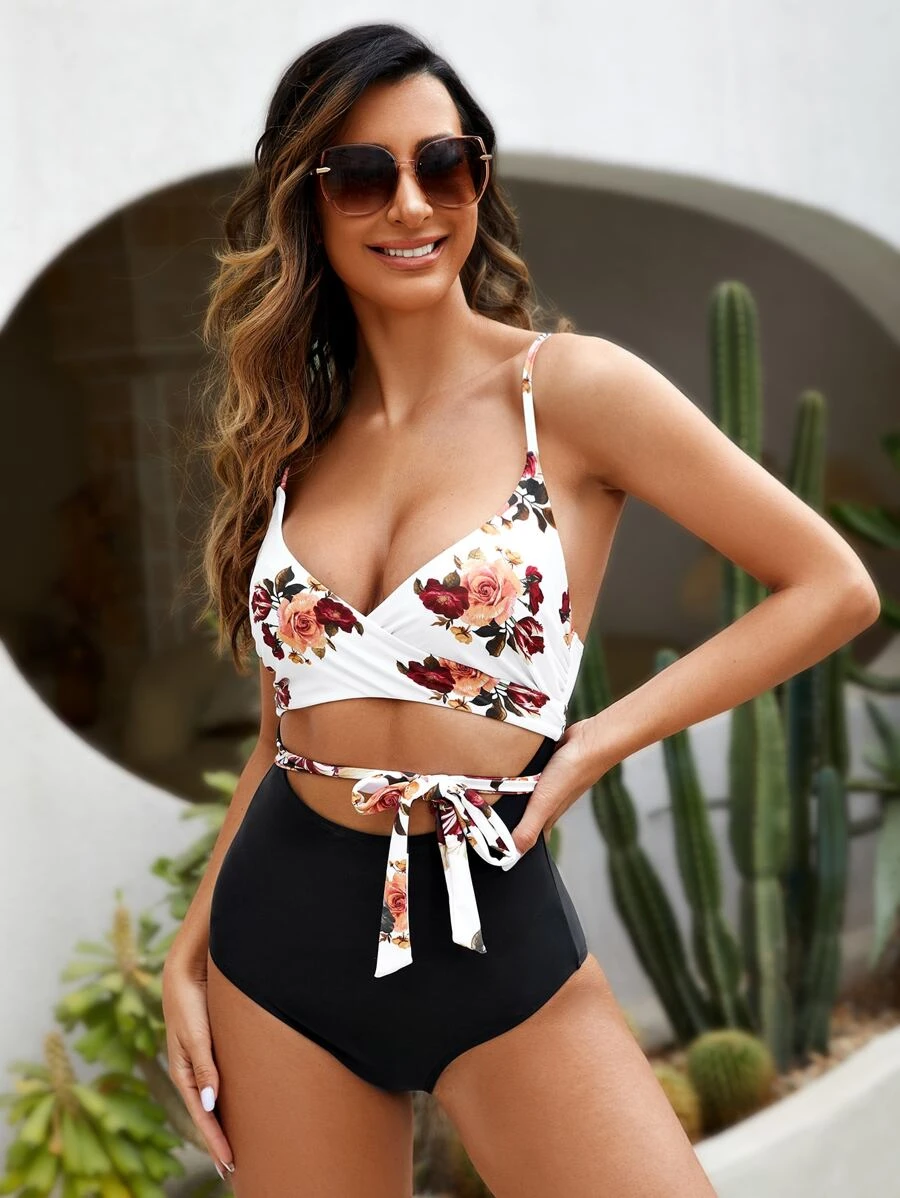 At first glance, you might think it's a bikini suit, but it's a one-piece swimsuit.
Besides, designed with the criss-cross on the front, it looks less monotonous.
Cupshe Orange Floral Lace-Up Halter One Piece Swimsuit
Having looked at several dark swimsuits, let's look at the bright swimsuits.
The one-piece swimsuit has an orange floral lace-up halter with a twist and cuts out in the front.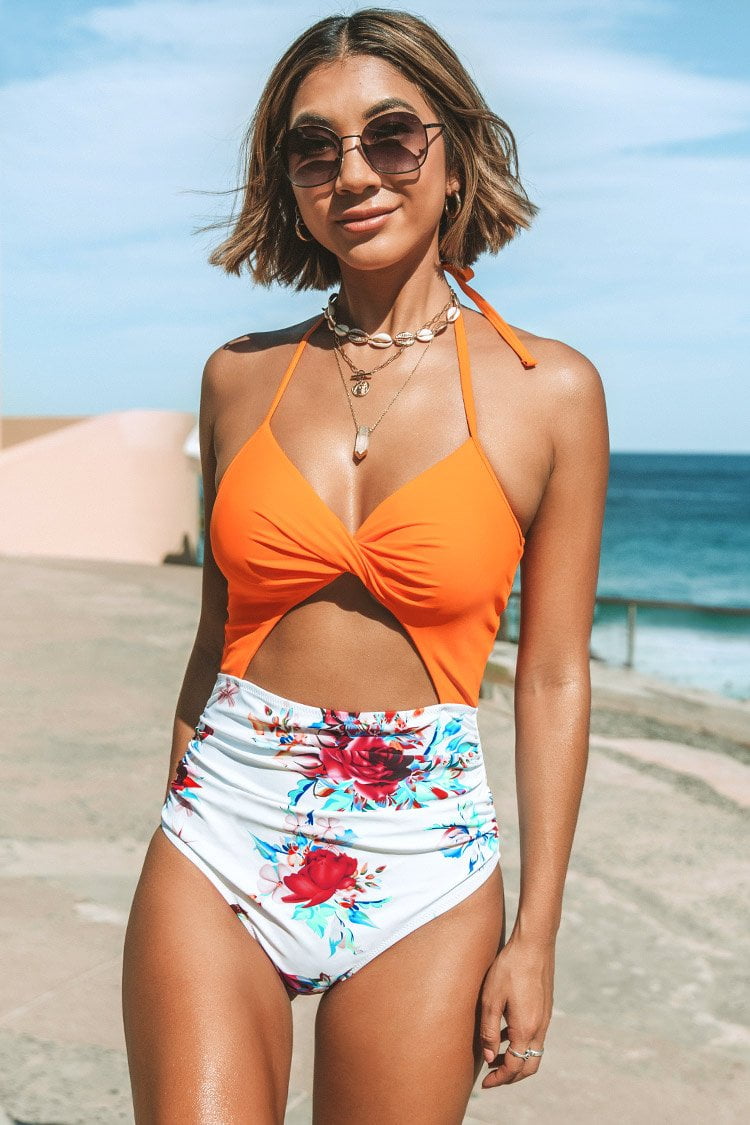 It has an adjustable lace-up halter at the back for the perfect fit.
The lower body has a white background and is printed with flowers. This set looks very fresh and has the feeling of summer.
Shein 3 Pack Floral Print Ruffle Hem One-piece & Beach Swimsuit
This floral print swimsuit is also suitable for a beach vacation. It has a ruffle hem and knot on the top with a high waist bottom. It's simple but cute and a little sexy, which can show body curves well.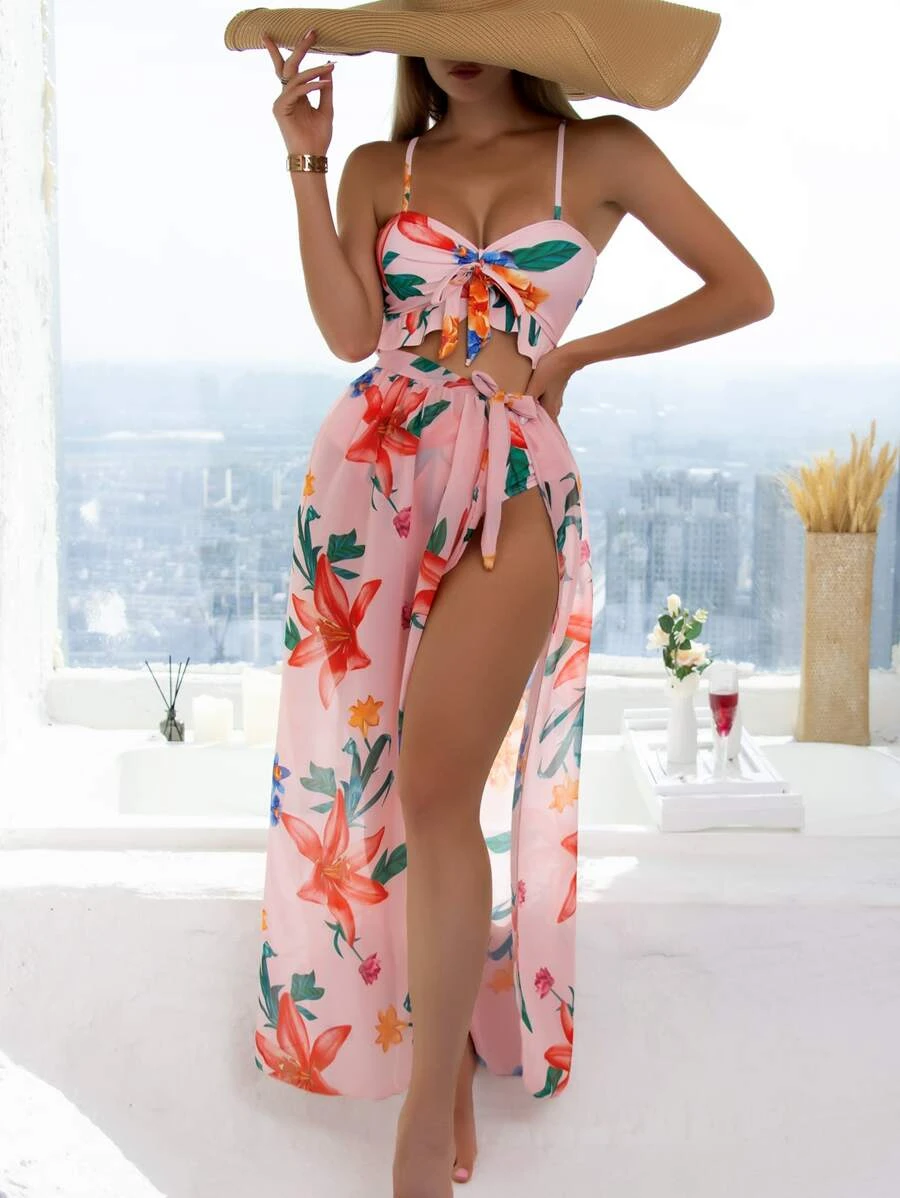 But if you want to have more coverage or be more elegant and 
add mystery, you can put on the skirt. It's very light and thin. In hot summer, wearing it will not feel stuffy, and it can also be properly shaded and protected from the sun.
Besides, the suit has several colors. You can choose freely.
Final thoughts
These looks I share today are some of my favorites. And having seen these nice suits, I'm sure have some options about the style swimsuit.
So why not try a floral swimsuit to make your summer looks more different? It's worth a try.