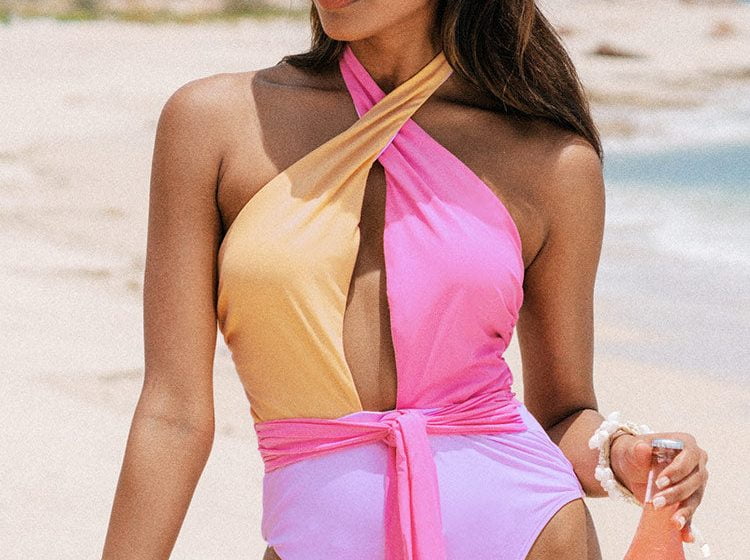 Which Swimsuit Are The Most Eye-Catching 2023?
[2023-4-03 Update] 2023 Swimsuit season is just around the corner as summer approaches. And the demand for swimsuits is on the rise. We can wear swimsuits from sunbathing at the beach to tropical vacations.
But, the style is various, from animal prints, tropical flowers, and high-waisted trunks to asymmetrical cuts.
How could we choose? Which Swimsuits are the most eye-catching? I think a color block bathing suit is a good choice.
The color block swimsuits are playful and energetic, emphasizing unique structural details and bold colors.
If you've always been wearing a solid color or other fancy patterned swimsuits, why not try some eye-catching color block swimsuits?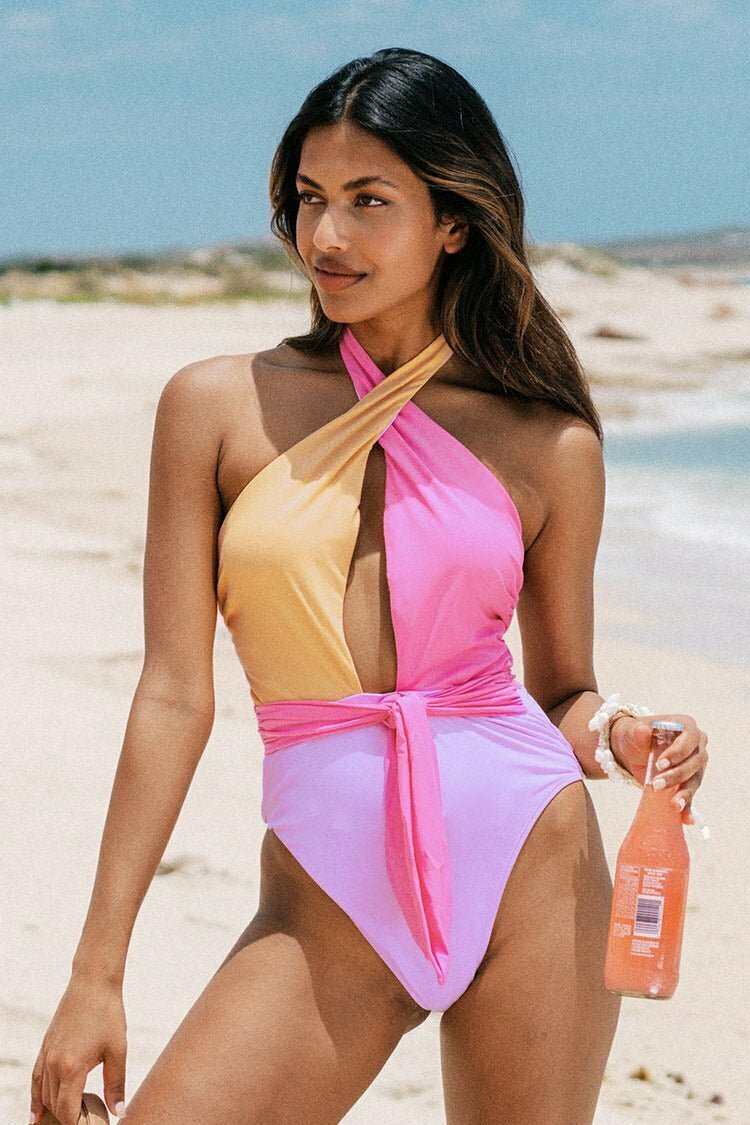 Today, I'll share several related bathing suits and some matching tips.
Cupshe Orange And Blue Triangle Bikini
The triangle bikini uses bright orange and blue.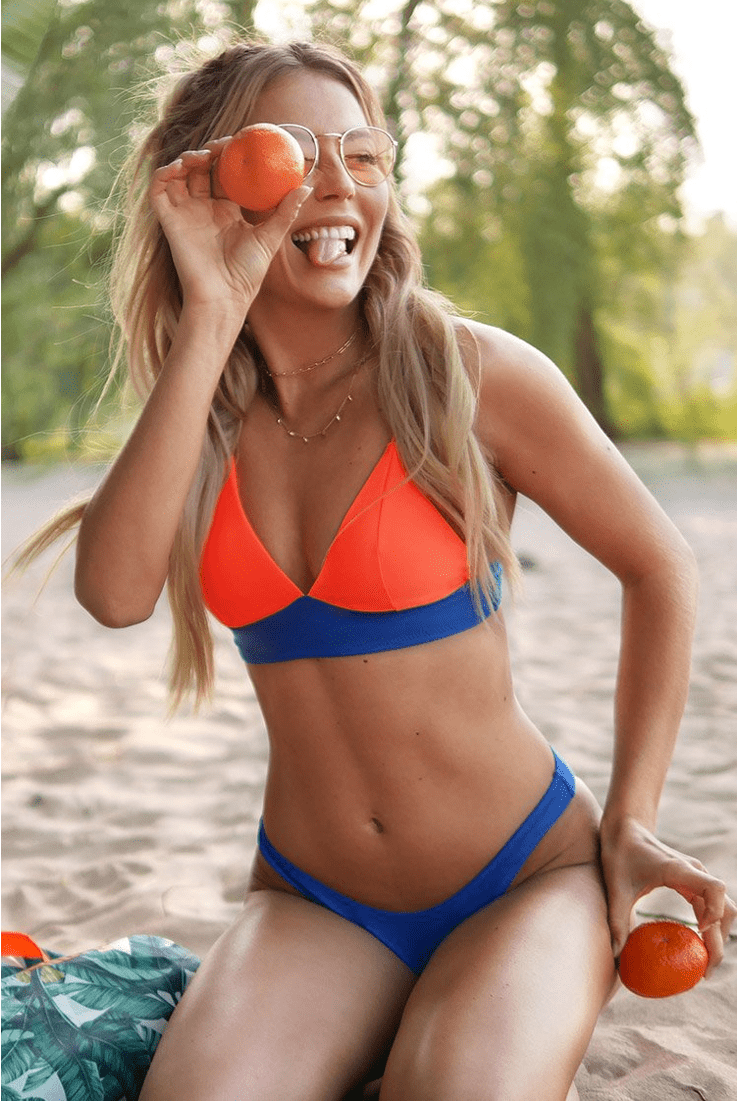 And this swimsuit top adopts the color block stitching of orange and blue, which will not be too monotonous.
Its shoulder straps are adjustable for the perfect fit with padded cups.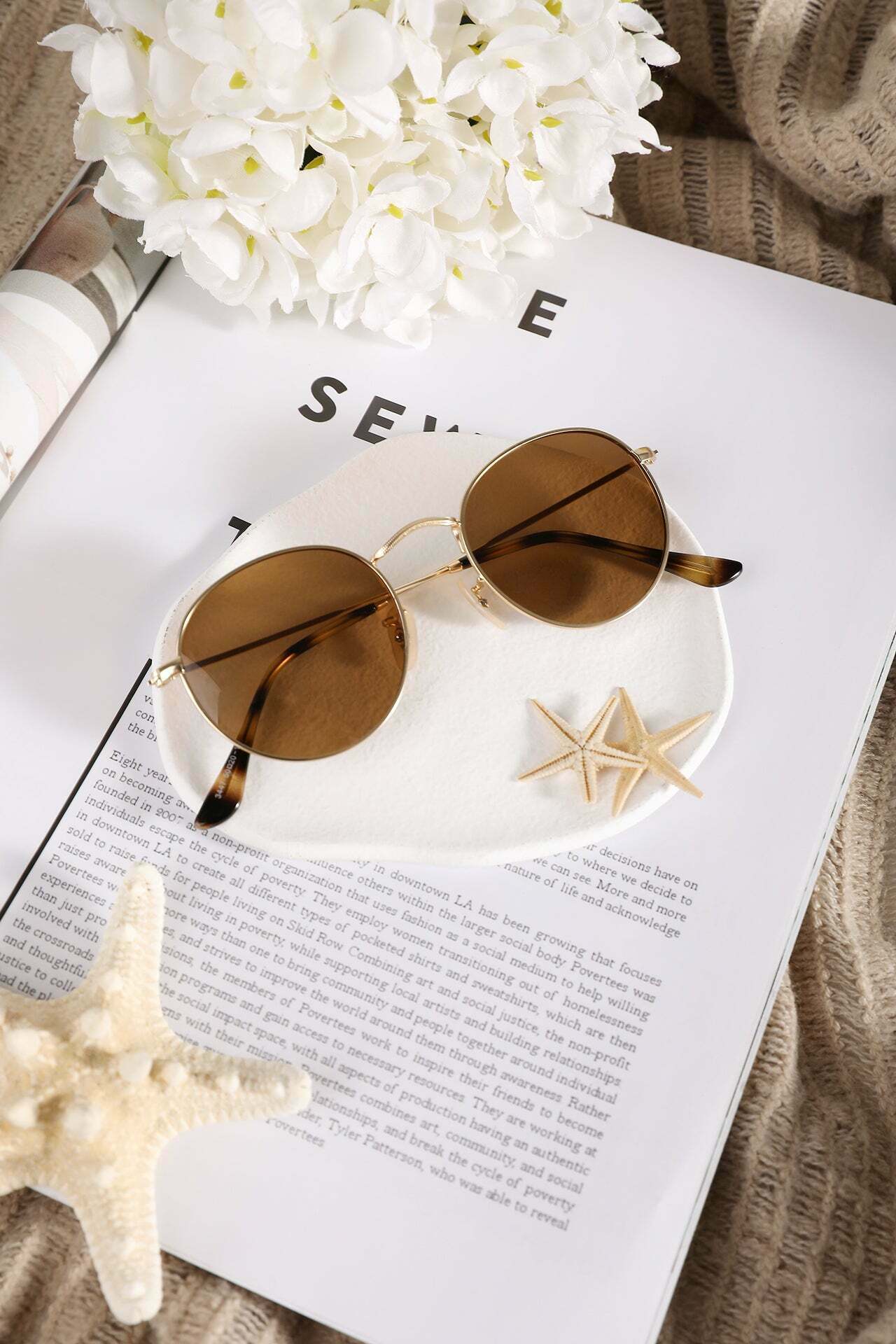 You can add sunglasses or a simple pendant necklace if you like a cooler style.
This look will instantly make you the center of the pool party.
Carly Colorblock Tummy Control One Piece Swimsuit from Cupshe
Do you want to escape the ordinary when choosing a suitable one piece swimsuit? This swimsuit features crisscross lace up back straps with cutout sides.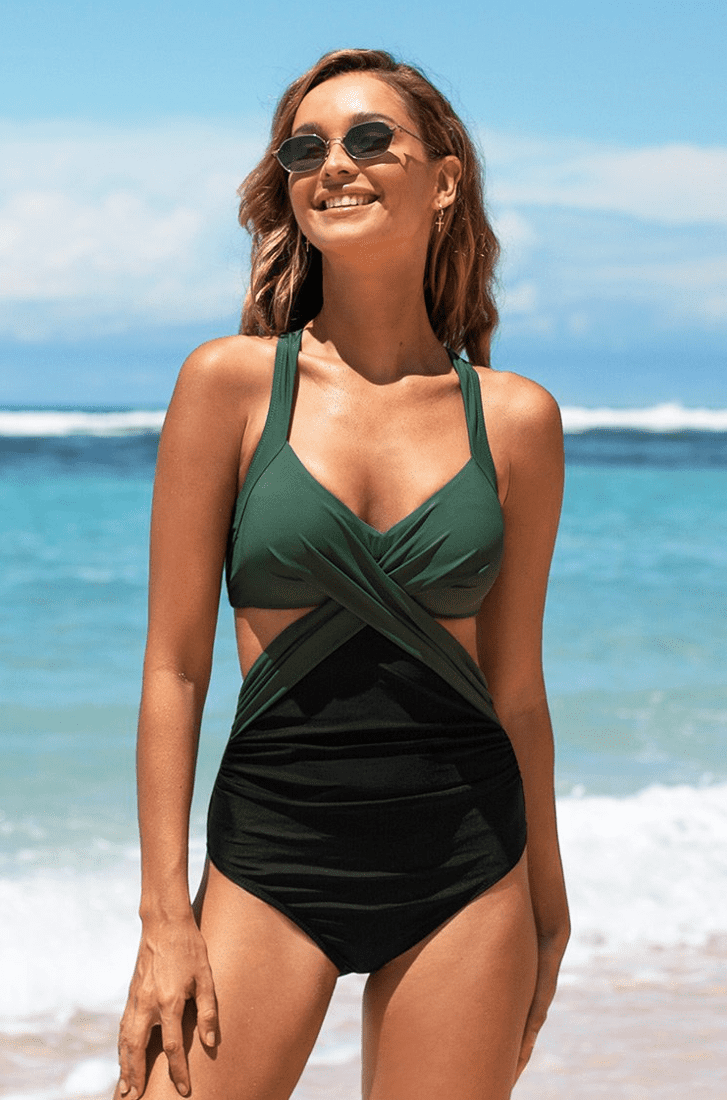 It looks more sexy and elegant.
The wide straps are for a comfy and flattering fit.
Besides, if you like dark colors, why not try the flattering suit. And It feels safe to lounge in at the beach because it can cover your little lower tummy well!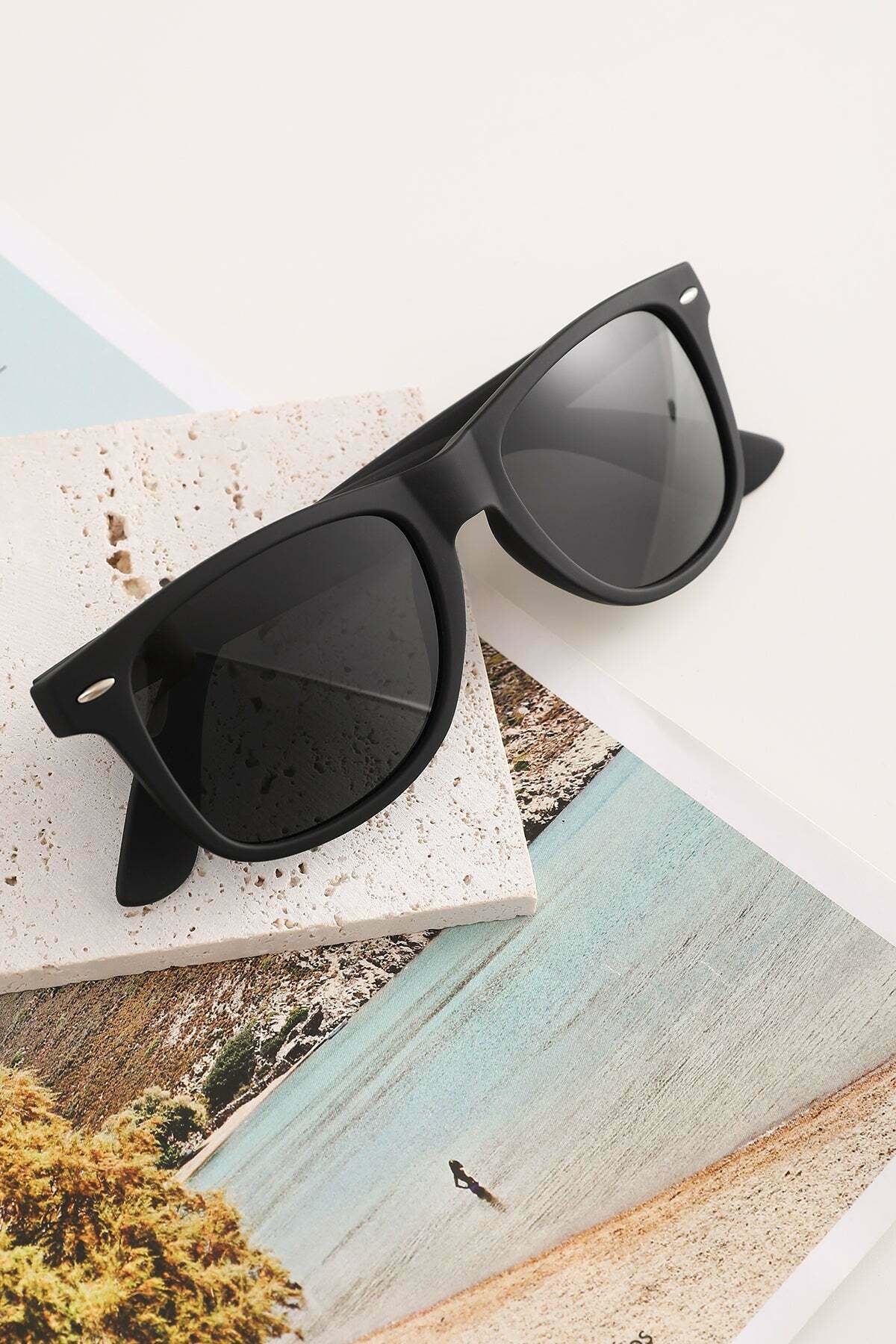 You can choose a pair of black sunglasses or a straw hat for more matching accessories.
Cupshe Colorblock V-Neck One Piece Swimsuit
The color block one piece swimsuit is detailed with a v-neckline, thick straps, and padded cups for a great fit.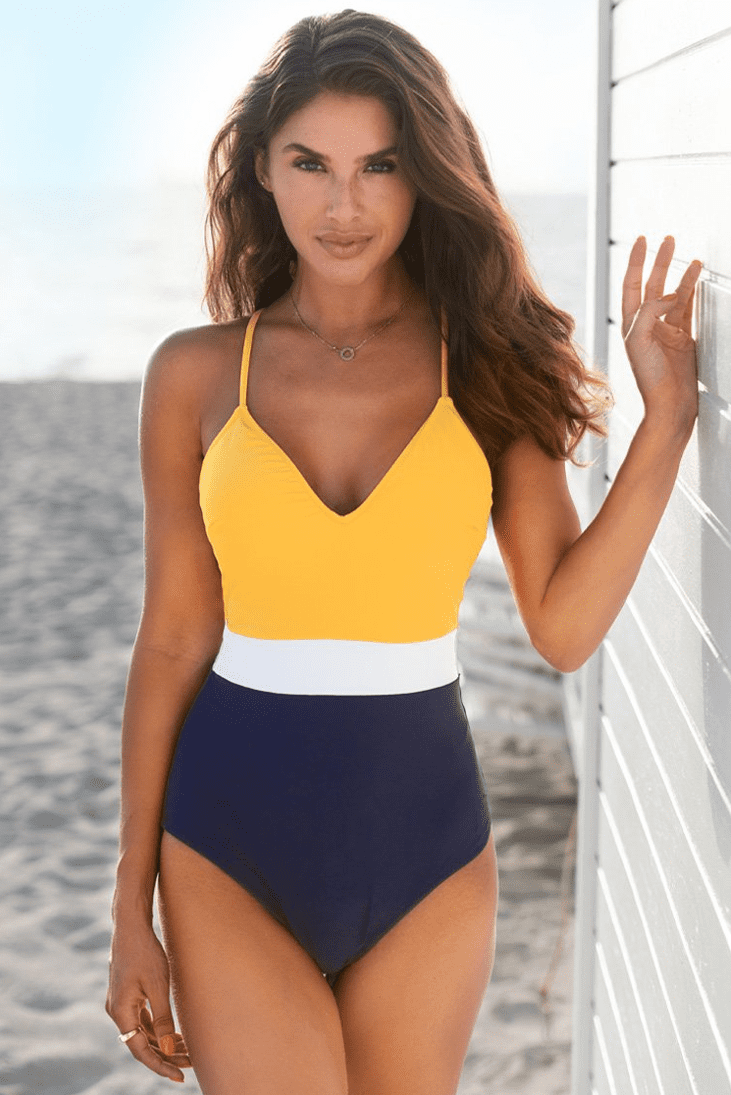 This swimsuit uses yellow, white, and blue to make simple three-color splicing.
The sporty suit is perfect for being more active in the pool while flattering and sexy.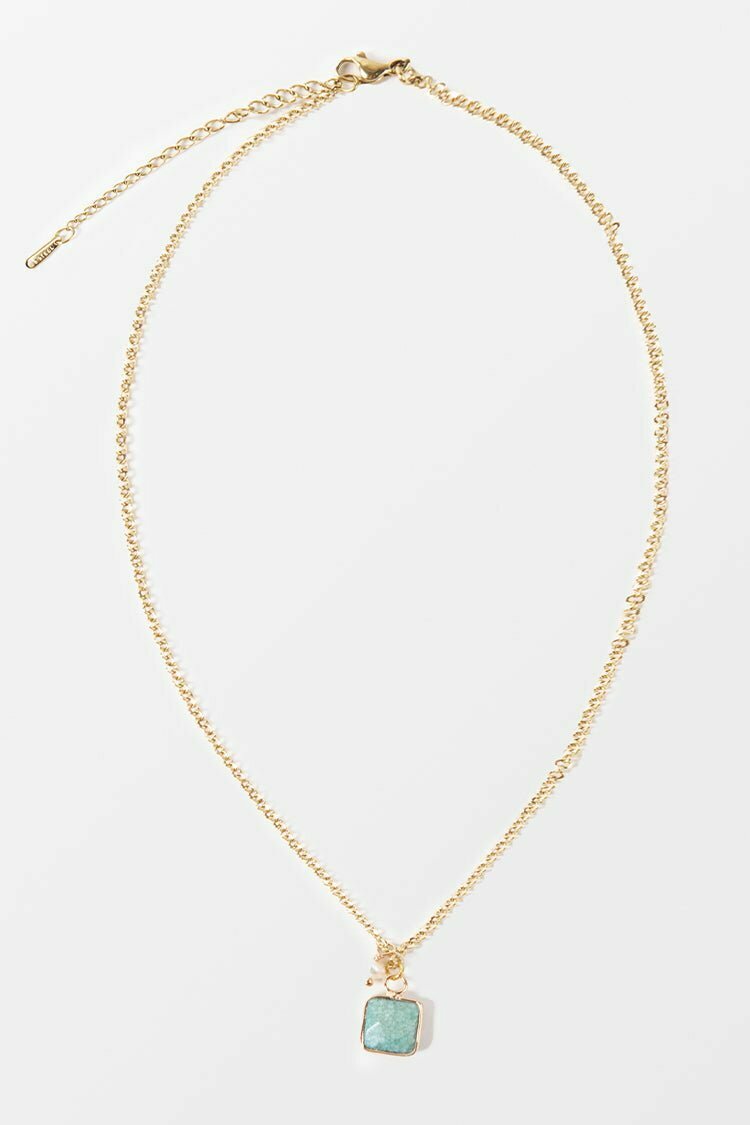 You can also wear a simple necklace to embellish the look.
Colorblock Plunging One Piece Swimsuit from Cupshe
This color block plunging one-piece swimsuit is bright and vibrant!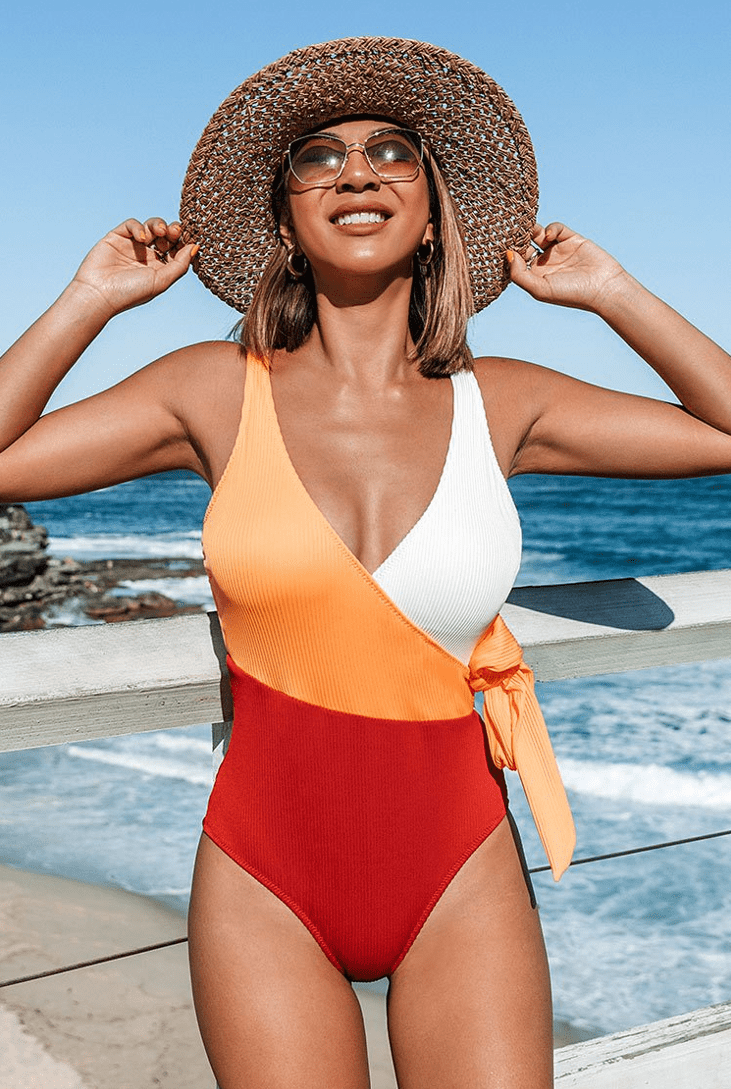 The plunging neckline adds a bit of sexy. You can take it for your next beach party.
Besides, it features a tie waist, which looks more unique.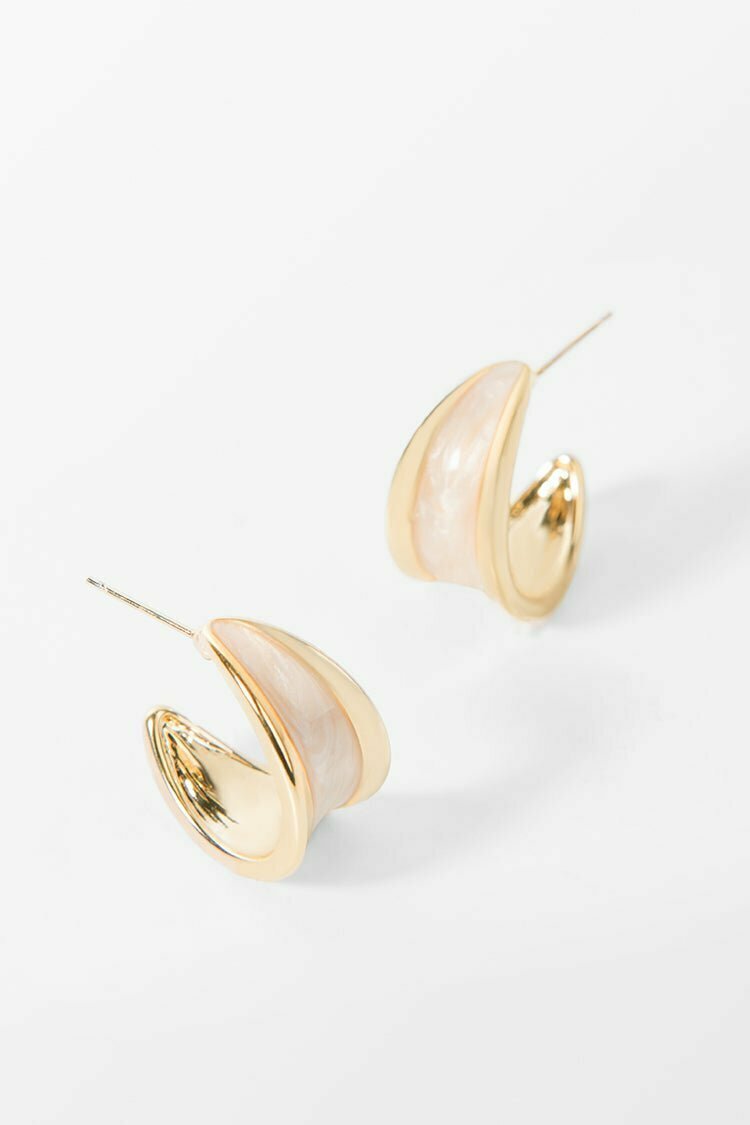 This swimsuit is flattering for everybody. You can also add some color with hoop earrings.
Cupshe Multicolor Colorblocked V-Neck One Piece Swimsuit
If you want to try something more daring, you can choose this multicolor block swimsuit.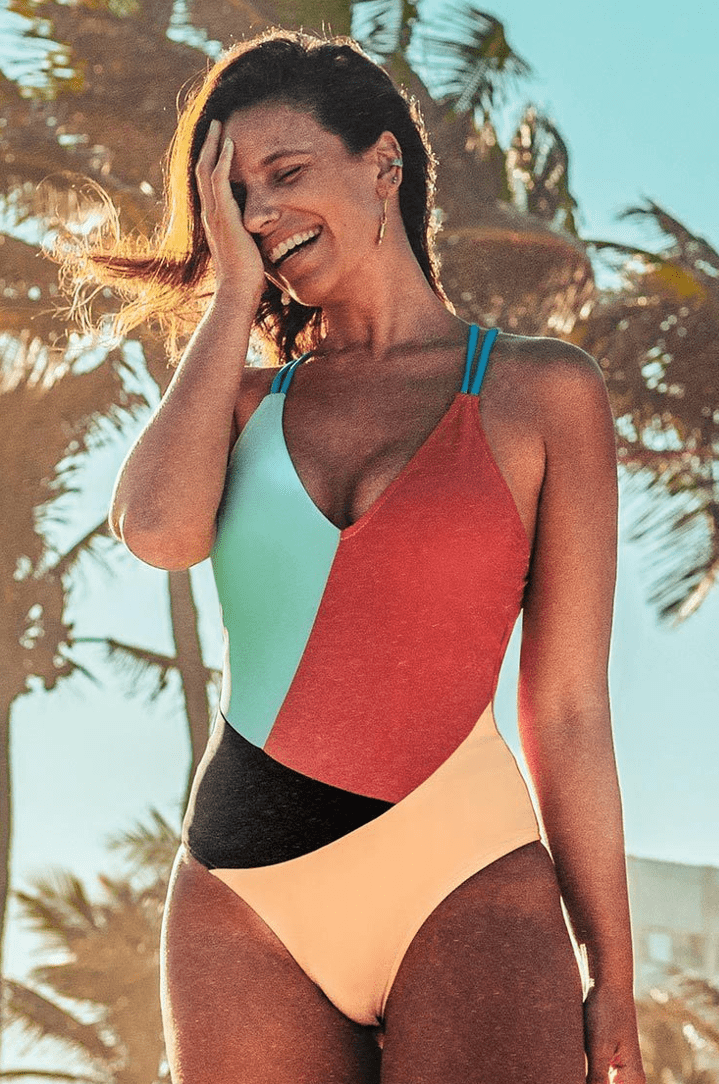 This color-block V-neck swimsuit will have you standing out from the beach crowd!
Besides, It has crisscrossed back straps.
You can also wear a headscarf of the corresponding color to match it.
CHYRII Women's One Piece Swimsuit Color Block Wrap V Neck Tie Knot Bathing Suit
If you are a fan of blue or strappy designs, try this swimsuit.
It also has a unique design: 3 color splicing, cross deep v neck, and tie knot at the waist, making you look slimmer.
This unique and chic swimsuit is perfect for holiday, summer, beachwear, or swimwear.
Final Thoughts:
Looking for a new swimsuit for the upcoming summer season? Consider adding a color block swimsuit to your wardrobe for a stylish and unique look. With a variety of color combinations and styles, you're sure to find one that suits your personal taste and flatters your figure.
Blog Writer: Petpet Law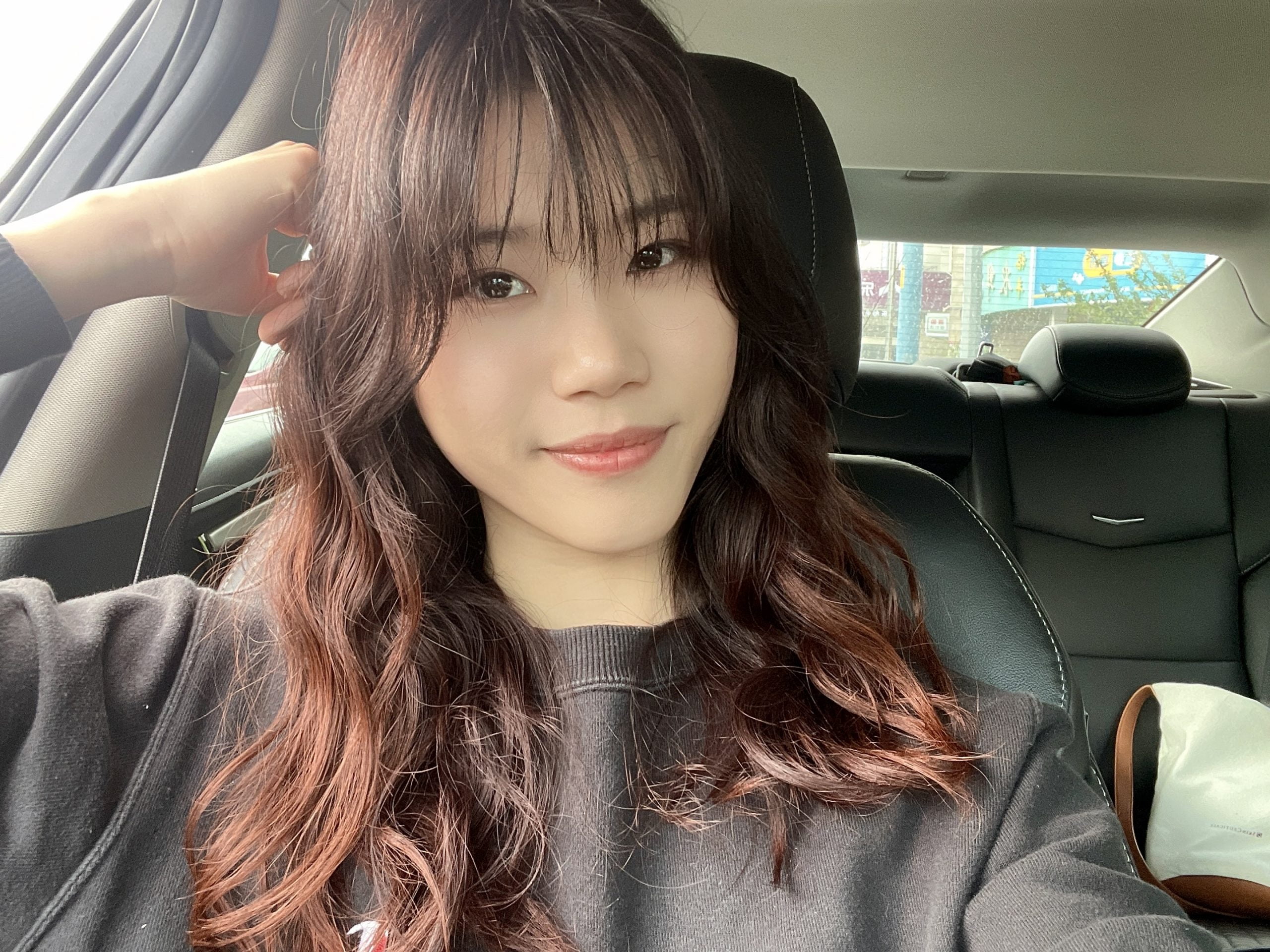 Petpet Law is a well-established freelance writer in the fashion industry, with a wealth of experience spanning over a decade. Her passion for fashion and keen eye for the latest trends is evident in the quality of her work, which is sought after by many leading websites in the clothing universe. In her spare time, she enjoys keeping up with the latest fashion news by watching videos from various channels and experimenting with different clothing styles. She loves sharing her fashion insights and ideas with her followers on her TikTok channel, inspiring them to feel more confident in their fashion choices.