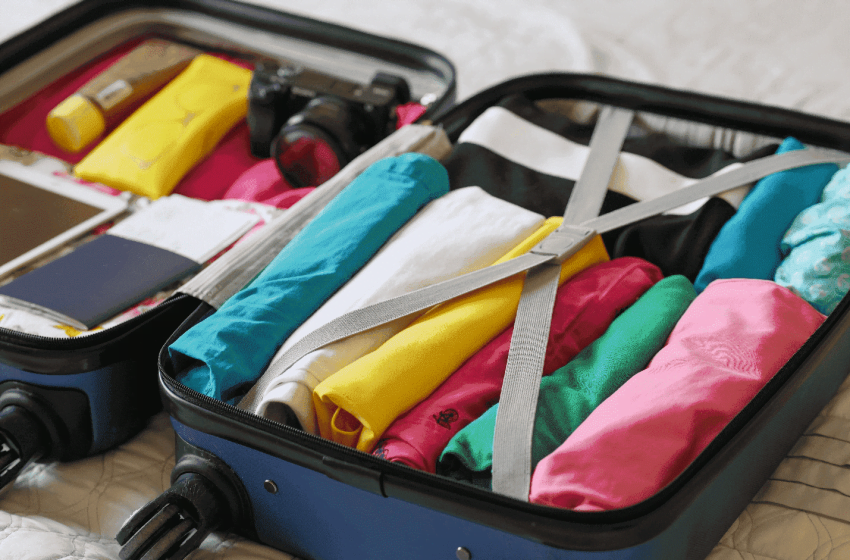 15 Stylish And Comfortable Traveling Outfit Ideas
[2023-4-03 Update] During travelling, going to the airport, waiting for the next layover, going to various places and field trips, night markets, museums, and more are all examples of mini-adventures that make up travel. No matter where you're going on vacation, you should be prepared to travel by dressing comfortably.
Context and appropriation are two key considerations when choosing clothes for travel. Doing some preliminary study on the location, you're visiting is also highly crucial.
Some places that include sacred places like temples and museums may ask you to dress modestly.
When choosing an outfit, especially for travelling, one of the requirements that many of us tend to forget is comfort. It's best to keep things safe and comfortable when you travel.
We have brought you the following travelling outfit ideas you can consider following to update and maintain your look with some stylish, comfortable and chic choices.
Reckon Packing Leggings:
Leggings are somewhat of a need for travel, and I seldom ever board a flight without these. When travelling, especially for a tour or an airport layover, you should wear comfortable yet fashionable clothing.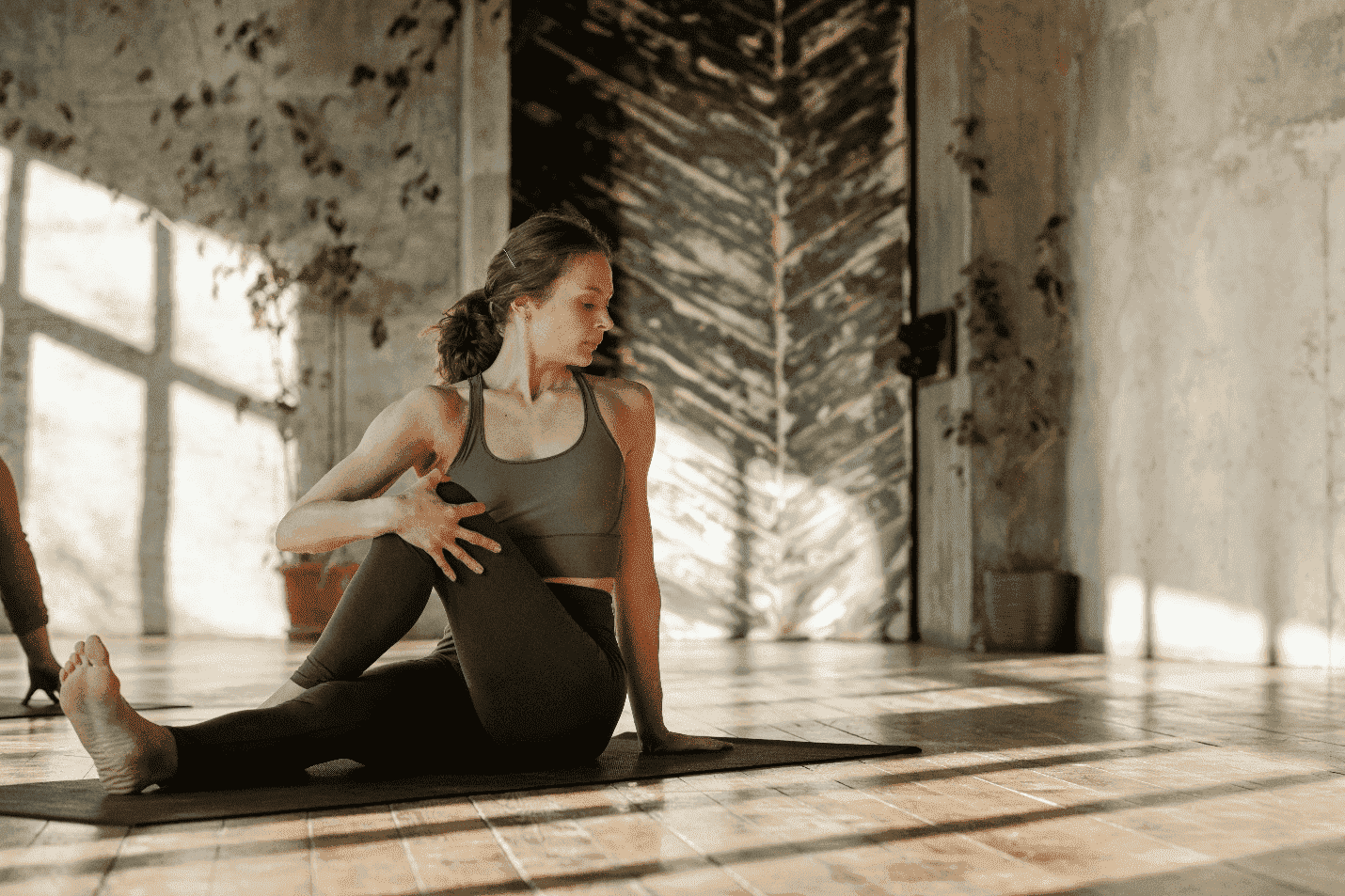 Wear a lovely, informal top, for example, a crew neck sweatshirt or a sweater over leggings instead of a dress. The leggings can also accompany any tank tops pretty well too.
Must Reckon Keeping a Pair of Sneakers
Essential travelling outfit ideas include keeping a pair of sneakers in your Luggage. An essential item for travel is timeless sneakers. They are just indispensable, especially when travelling by car or plane.
A pair of sneakers is the pinnacle of both fashion and comfort. Additionally, you can use these sneakers for the remainder of your trip.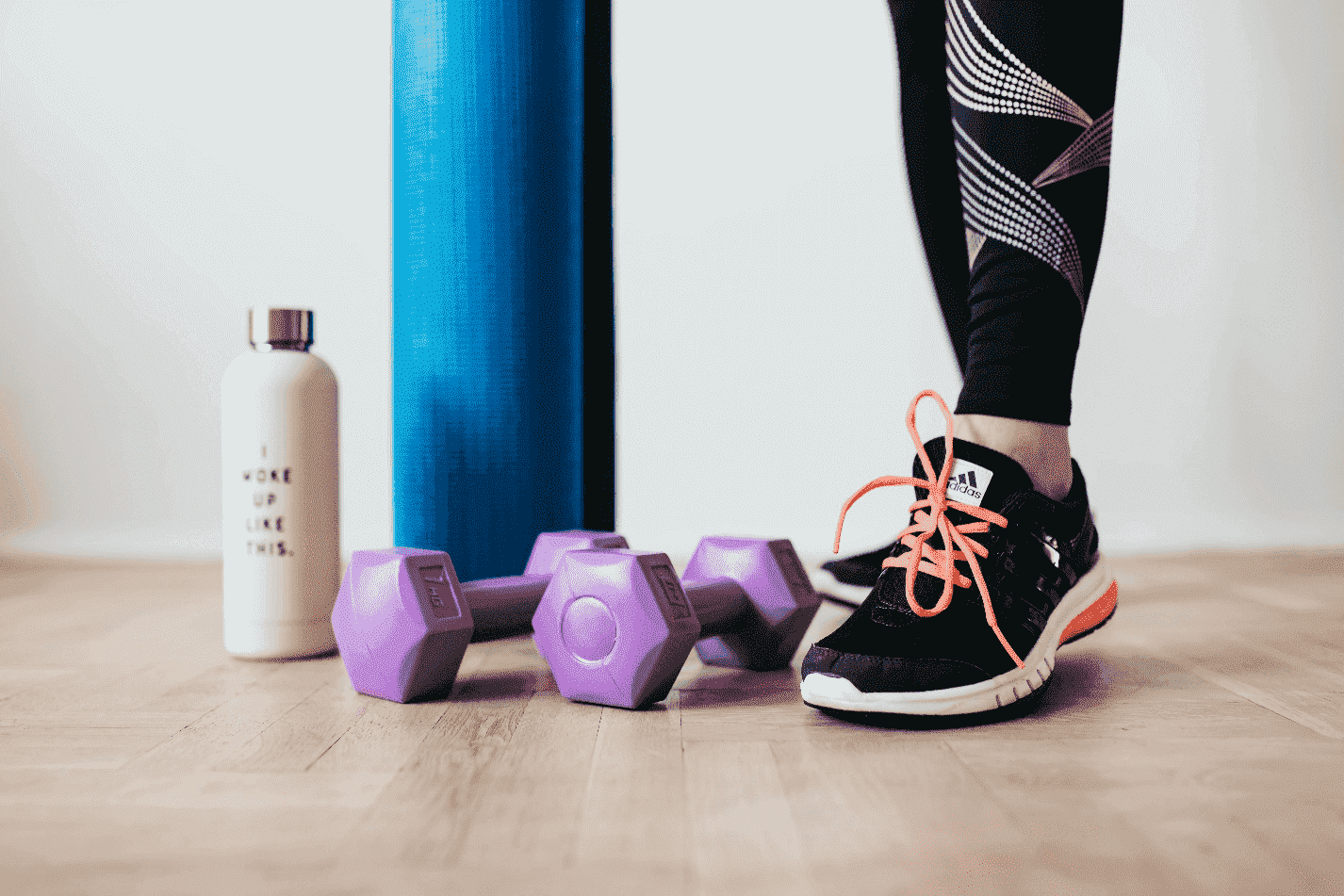 Additionally, tired feet are the worst offender. Blisters from wearing attractive but uncomfortable shoes may prevent you from enjoying yourself. Your feet will stay in the greatest shape if they fit comfortably.
Packing Jeans And A T-Shirt
The combo of jeans and a T-shirt is one of the famous ones for ages. It is a preferred combination that is the favorite of both men and women. The main reason for its preference is its nature of rendering comfort. It is renowned casual travel wear that provides comfort and style equally.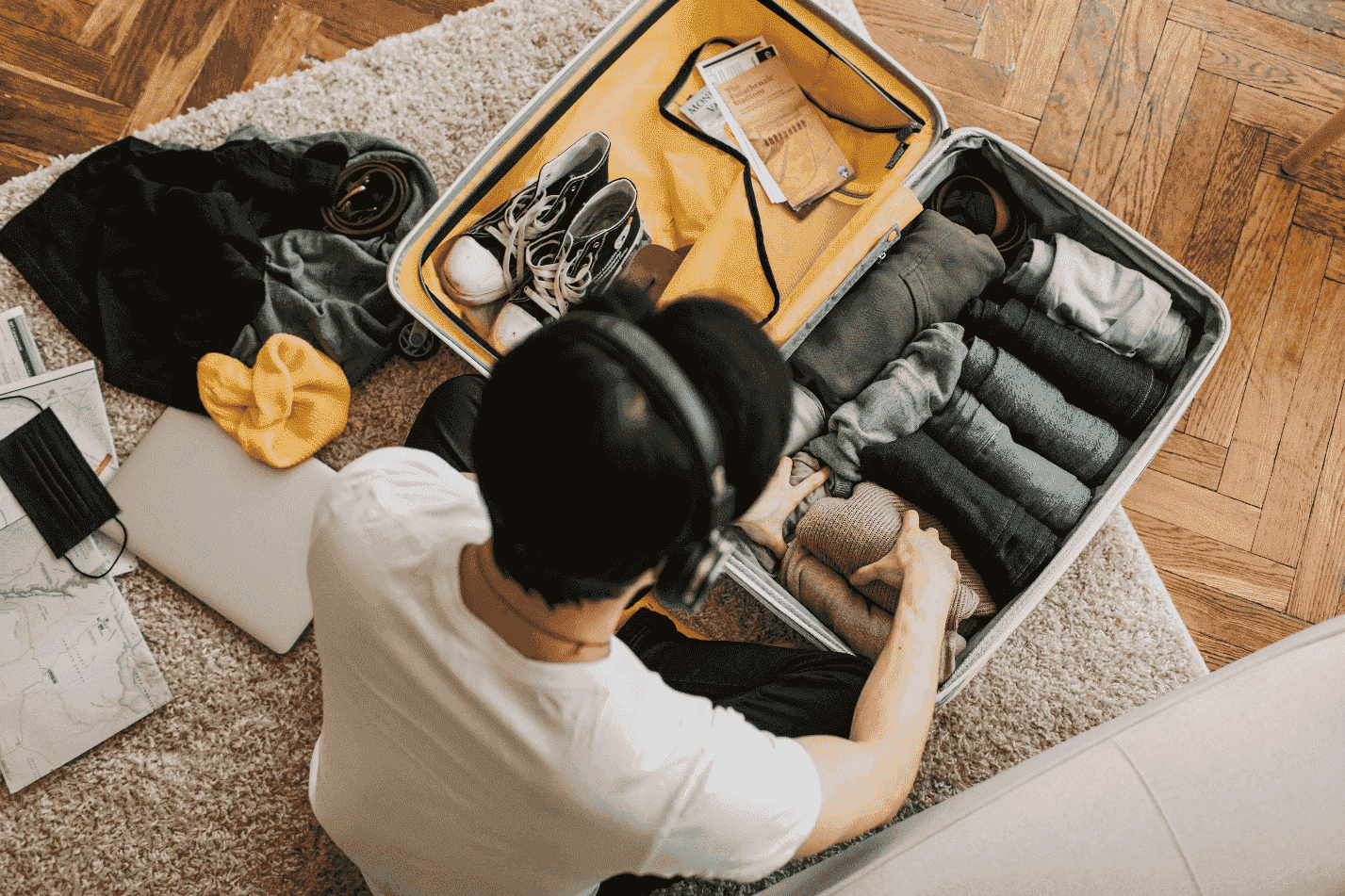 We suggest you pack skinny jeans in which blue and black colors are the preferred ones as they can perfectly go along with almost any kind of top.
We prefer a top that might be any sweater according to the season, a comfy t-shirt and a casually draped soft neutral scarf to accentuate the look. This combination is ideal for making you look like an off-duty celebrity for the plane. Wear them with flats or sneakers to be kind to your feet.
Add an Unstructured Blazer To Your Luggage
Add a blazer in a neutral hue to your Bag if you're bringing jeans and a tank top for a quick and stylish top layer, and it is also a convenient travelling idea.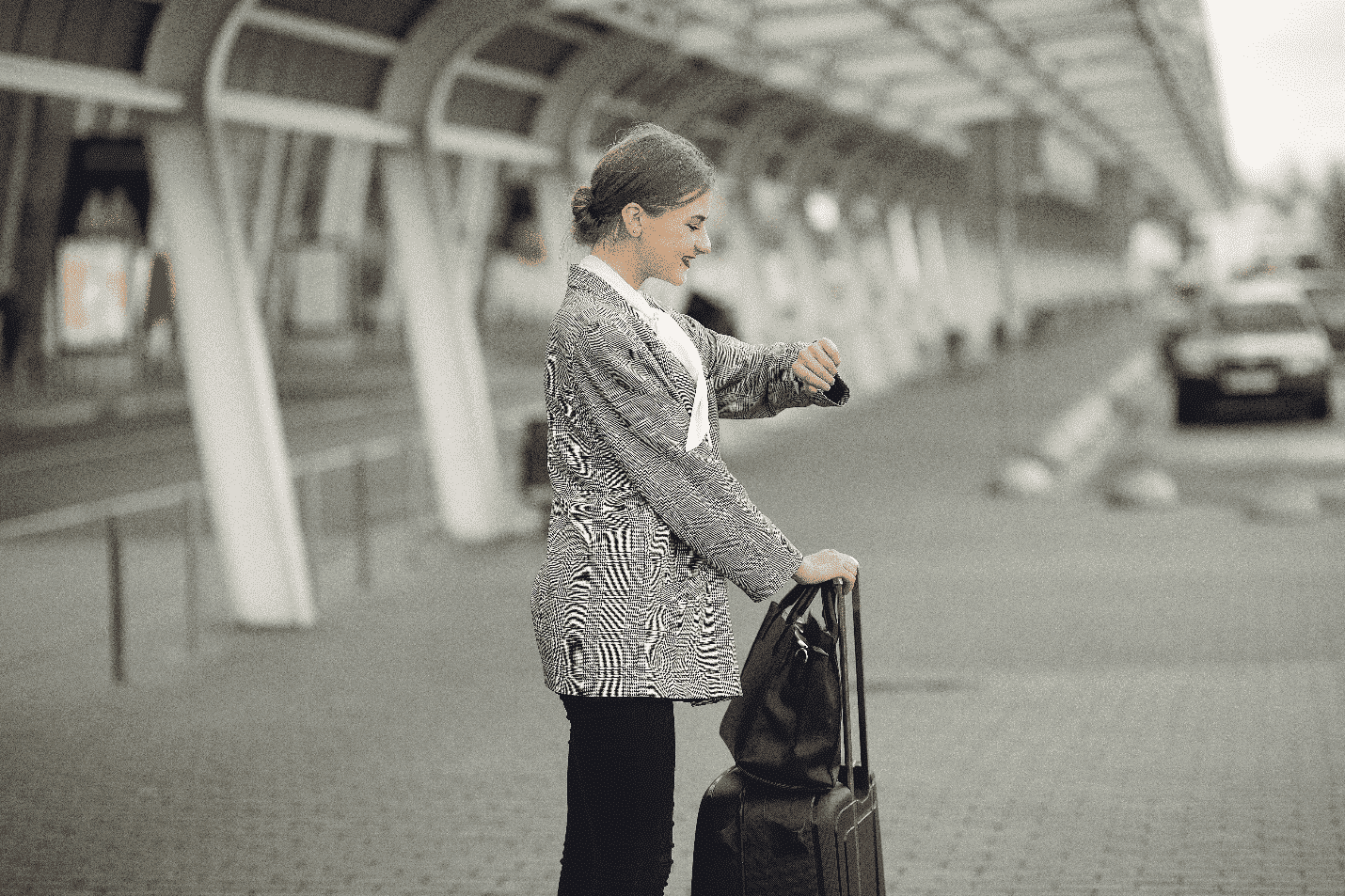 It is a must-have item in the travelling luggage of both men and women because of its versatility and ability to give a chic and upscale look.
Pack a White Shirt And Ripped Jeans
Have no idea what to wear? Put on what you already own!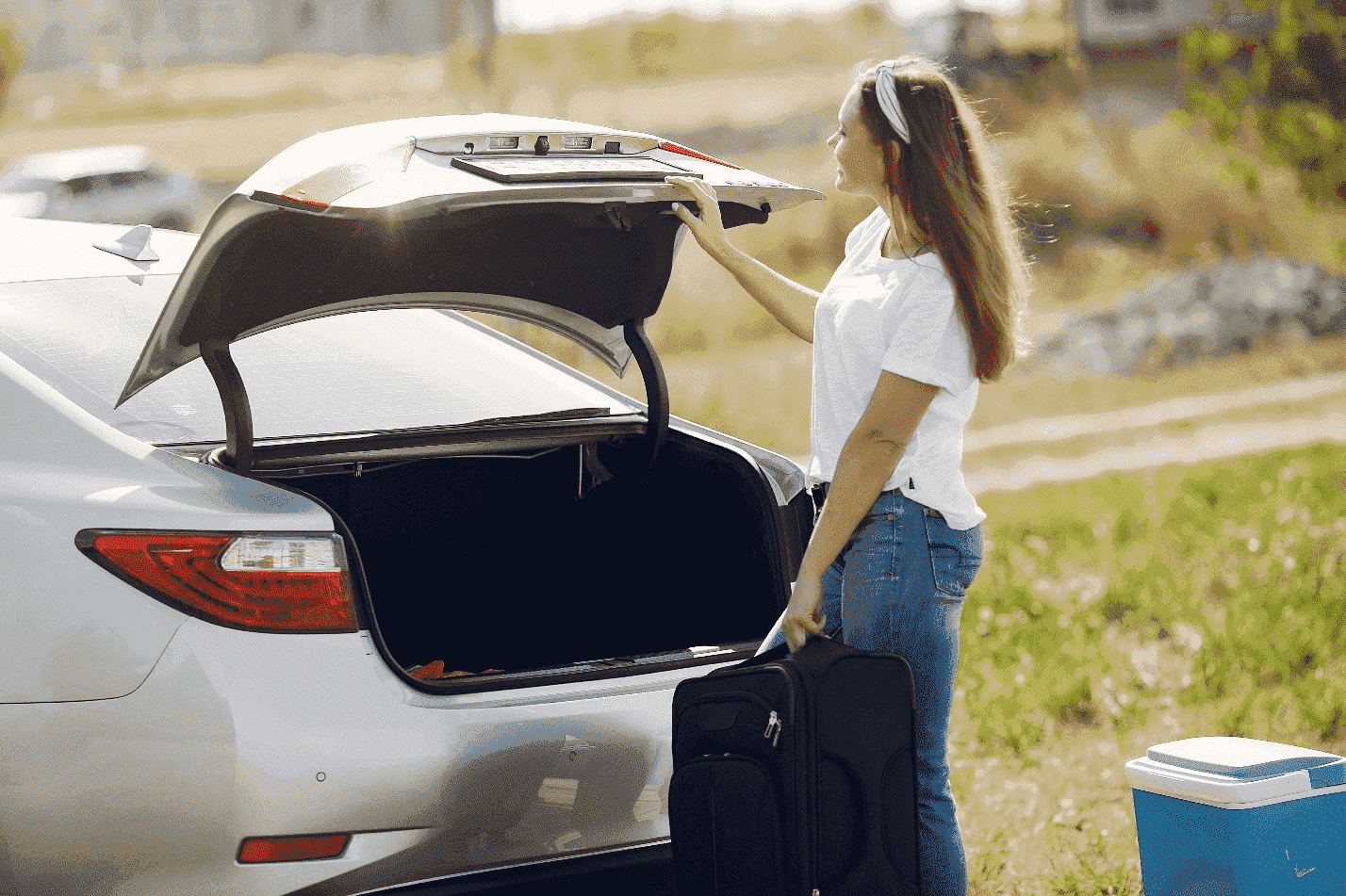 You may quickly create a trendy fit by pairing a white top with ripped jeans.
You can add some emphasis by wearing a jacket or sweater around your waist, which will be useful when it becomes cold during the flight.
Reckon Adding A Maxi Dress To Your Luggage
When you travel in the summer, especially when planning various field trips, a flower pattern dress is a must-have, not least because you can throw it on and go.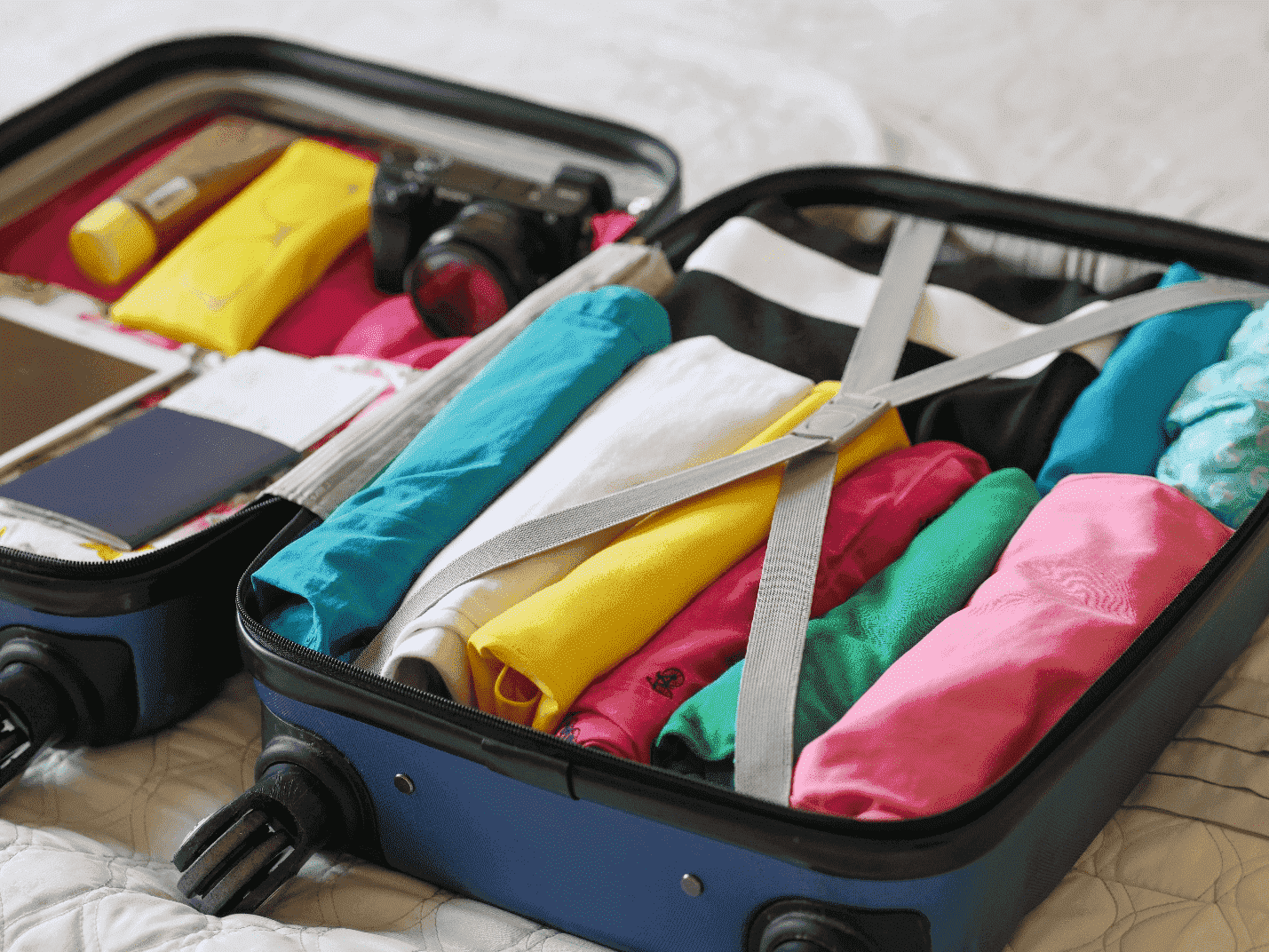 Add a hat with a fairly wide brim if you have a few extra seconds.
Add An Off-Shoulder Top To Your Luggage
Utilizing your favorite off-shoulder is a perfect travelling outfit idea. Off-shoulder top, preferably white, is a must-have item in your Luggage.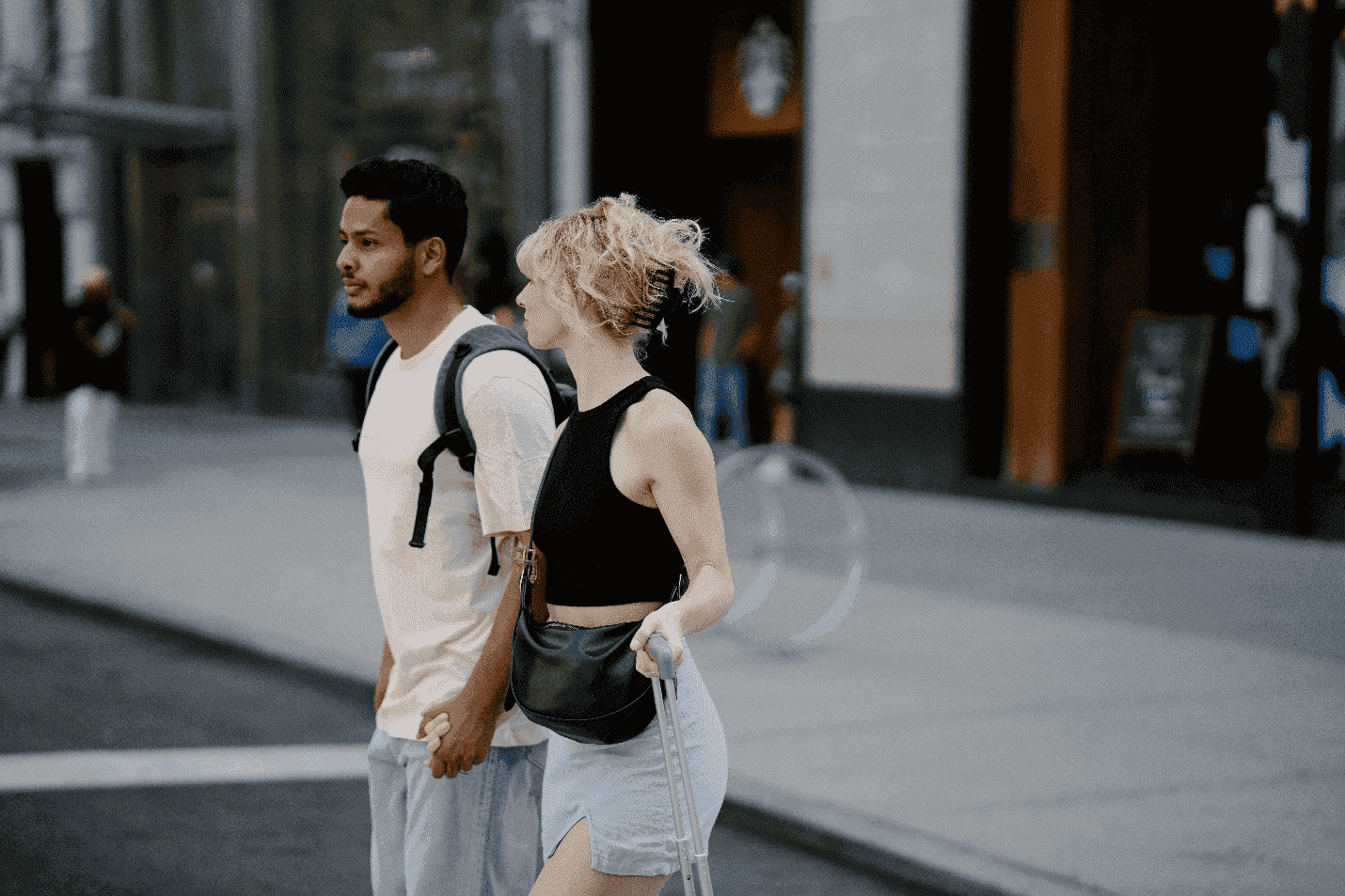 In a playful white off-the-shoulder shirt and perfectly tailored ankle jeans, you'll look chic and put together for any trip destination.
Pack A White Tee In Your Luggage Bag
A travelling outfit idea includes packing a white tee into your Luggage. An item like a white tee is essential for any luggage bag or wardrobe, which is because it is quite adaptable.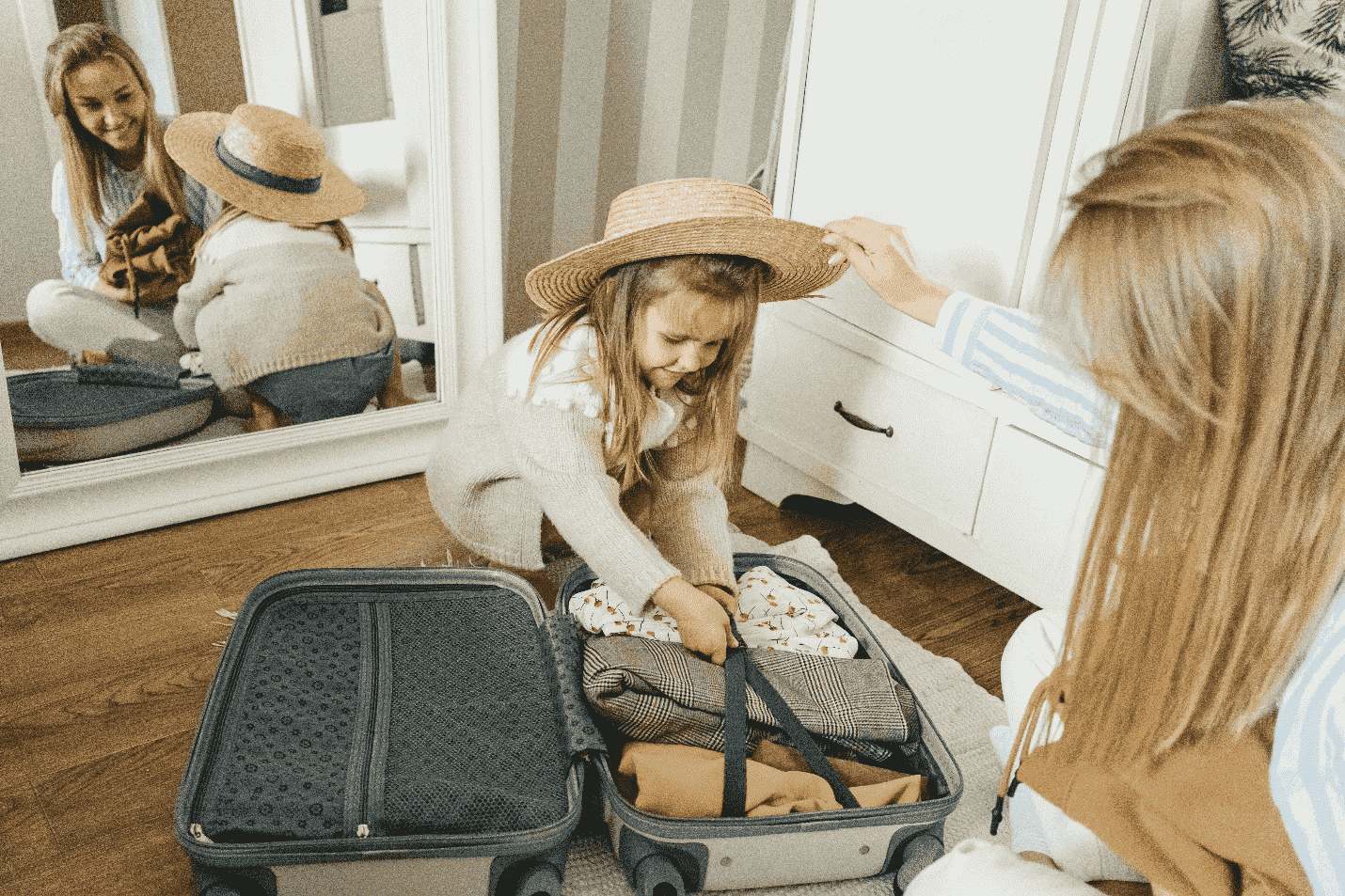 Once you get to your location, you can wear countless outfit combinations, including a maxi skirt, fitted pants, shorts, and culottes.
Additionally, if in doubt, you can always wear a white t-shirt on your flight or road trip.
Add Other Essentials Like A Denim Skirt
By tucking a white shirt or a tank top into a short denim skirt, you can quickly put together a lovely casual ensemble, which is ideal, especially for travelling during the summer holidays.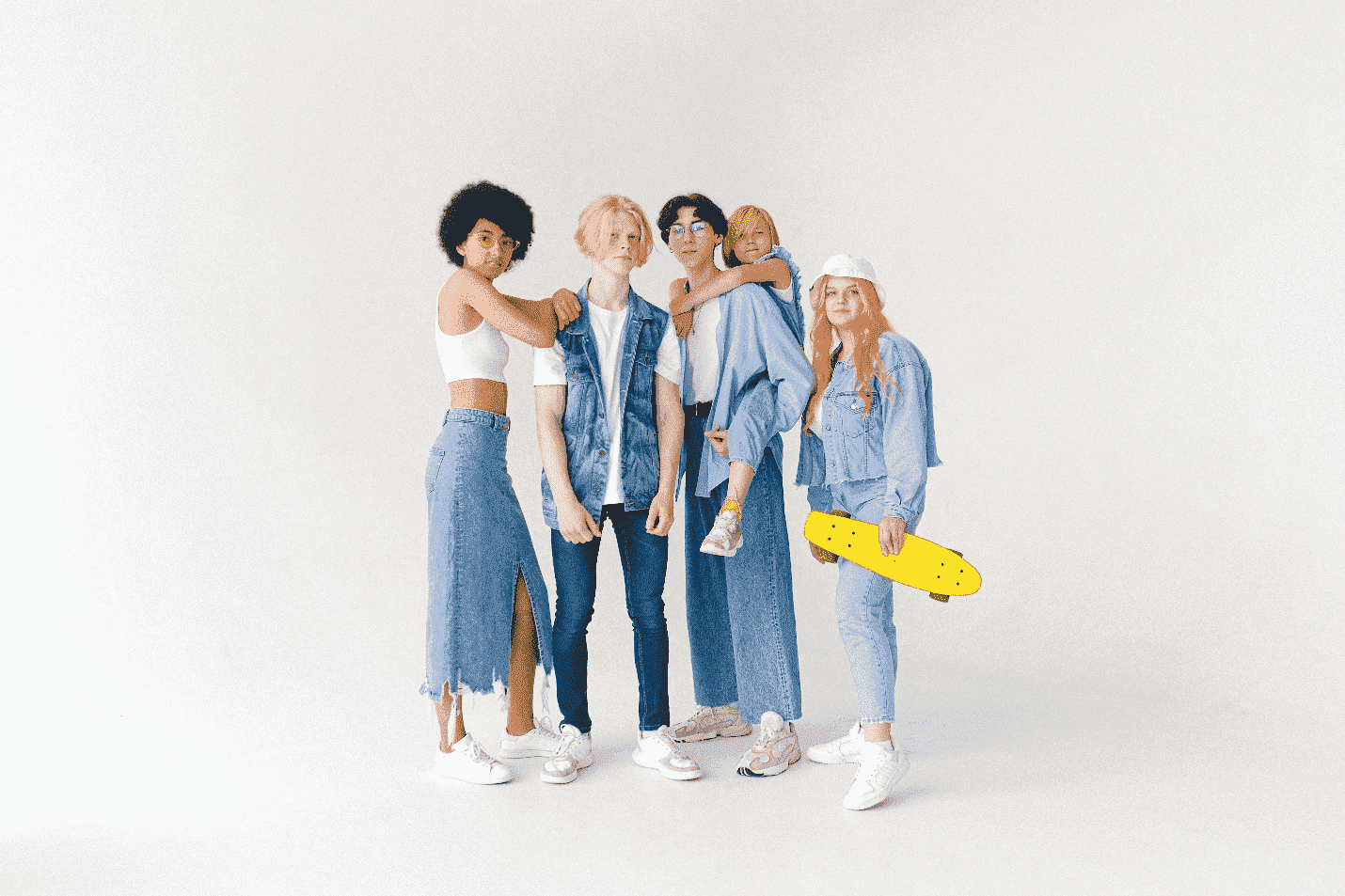 You can elevate the look by donning matching silver statement jewelry and a handbag.
Pair Your Cardigan With Summer Dress
Pairing your Cardigan with a summer dress is a cool travelling outfit idea. Throw a lovely pastel cardigan over a breezy summer dress for an effortless midday look.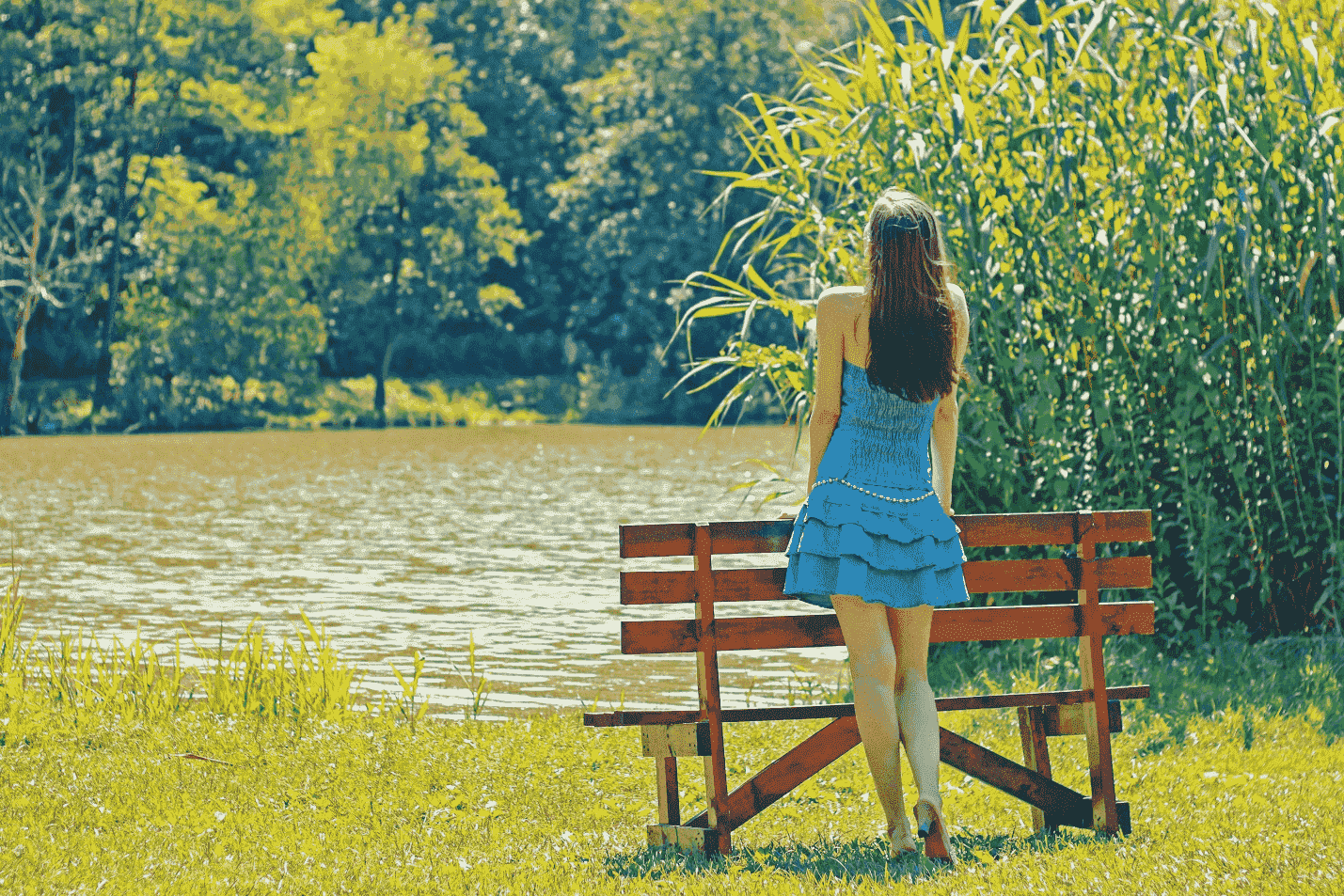 Wear it with basic sandals for a day of walking or ankle boots for the evening
Include Nap Dresses in your Luggage
Despite being one of the casual outfits, Nap dresses are one of the travel-friendly wear too. Many women fondly wear these, especially during summer.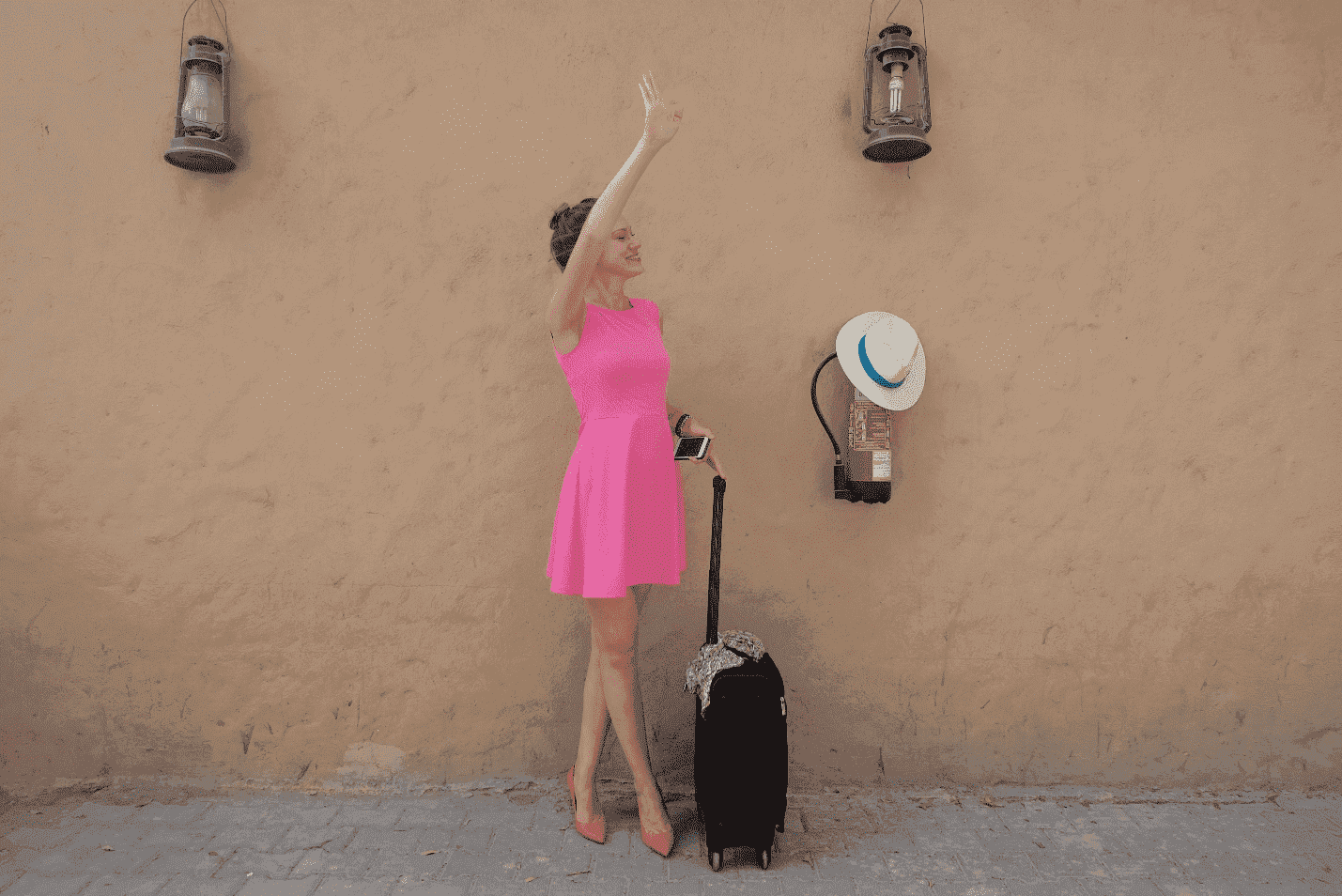 They are super convenient, fashionable, airy, and comfortable even outdoors. They can be worn on many occasions, like field trips or during other activities on holidays.
You can purchase travel-friendly outfits like nap dresses from clothing stores like Hill House Home that provide these nap dresses that accord their customer's choice.
Include Jackets In Your Bag
The inclusion and pairing of jackets rightly with several outfits is an essential travelling outfit idea. If you're looking for something substantial, fashionable, and long-lasting, a leather jacket is your best alternative to a denim jacket.
A leather jacket is the perfect travel companion if your fashion is edgier, which can also instantly improve the look of your clothing.
As an alternative, you can bring a thin jacket with you to the airport in the summer. Even if the sun may be out and about, wearing a crop top in an airport or on an aircraft almost certainly means being sick.
To dress up a pair of leggings, pick a stylish jacket that is also cozy.
On the other hand, a pocketable down jacket is your best bet if you prefer to travel light during the colder months.
A decent old denim jacket is the ultimate lifesaver, no matter the season. It is fashionable, cozy, and thick and is also ideal for keeping warm when taking a little sleep at the airport.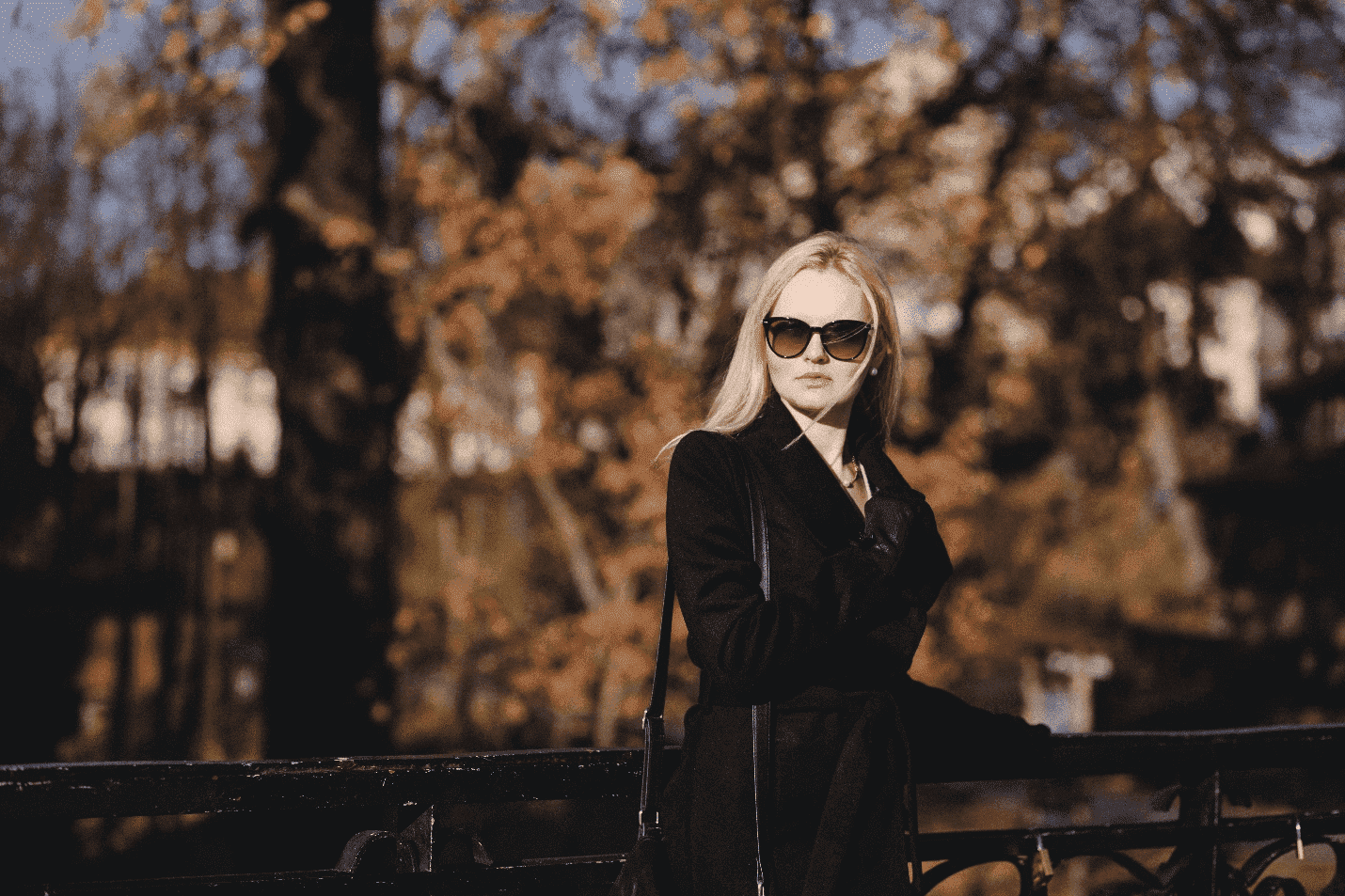 It complements black, white, grey, and beige beautifully. It is also a good idea to pair it with a flowery combination because it adds a traditional, neutral touch that balances the other aspects.
Utilize Your Button-down Shirt
Given its versatility, a white button-down shirt is a fantastic addition to your travel wardrobe. For a day of city sightseeing, it dresses up a distressed denim mini skirt in this instance.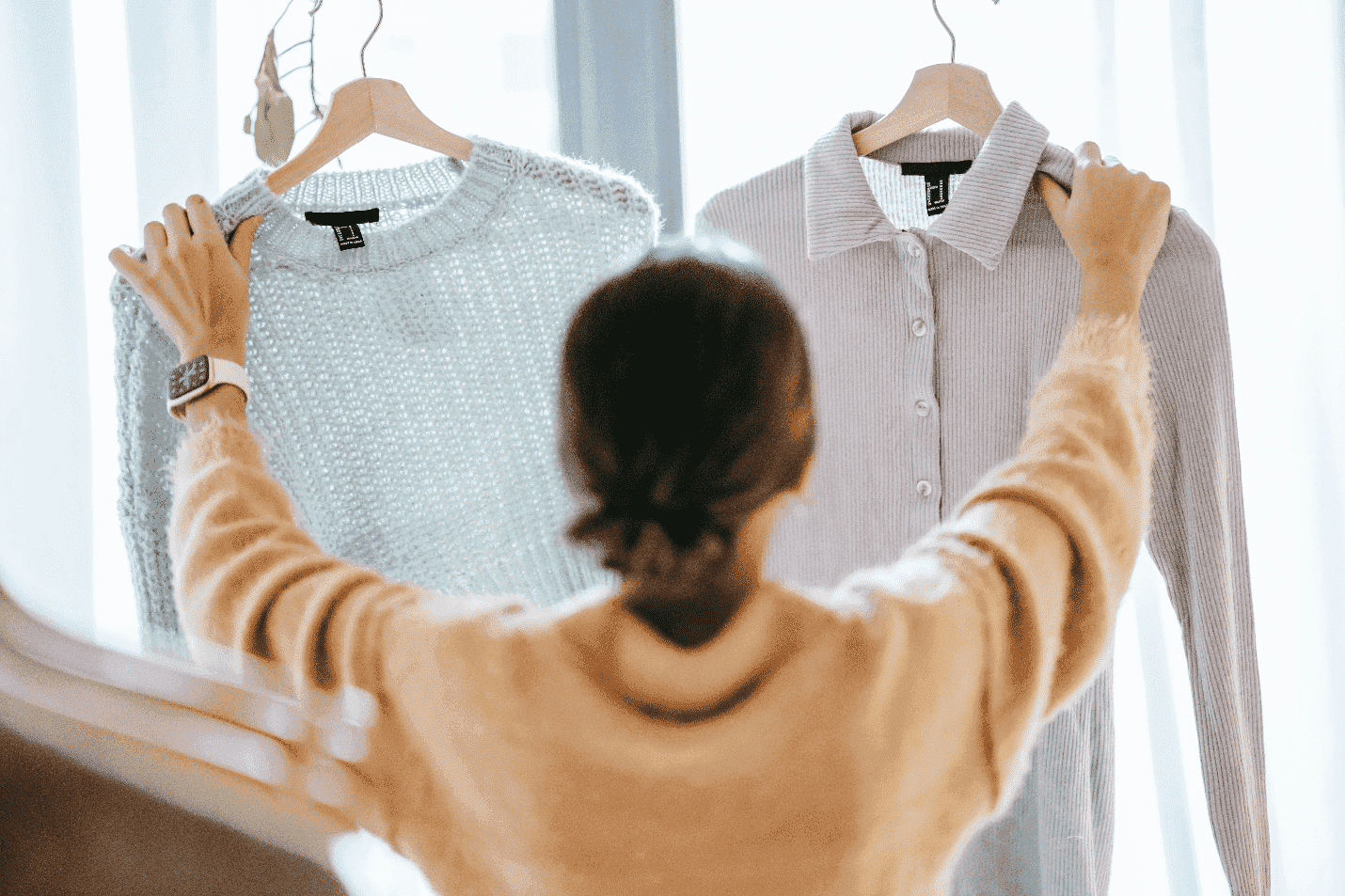 Your button-down shirt can be a stylish alternative to a cardigan sweater when worn with jean shorts and a tank top, or it can serve as a beach cover-up which is a traveling outfit idea when you're on holiday.
Include A Pair Of Joggers In Your Bag
Joggers are one of the favorite footwears, just like sneakers, since they're essentially the sartorial offspring of sweatpants and leggings. You can pick a pair of joggers with a print to give your outfit more flair.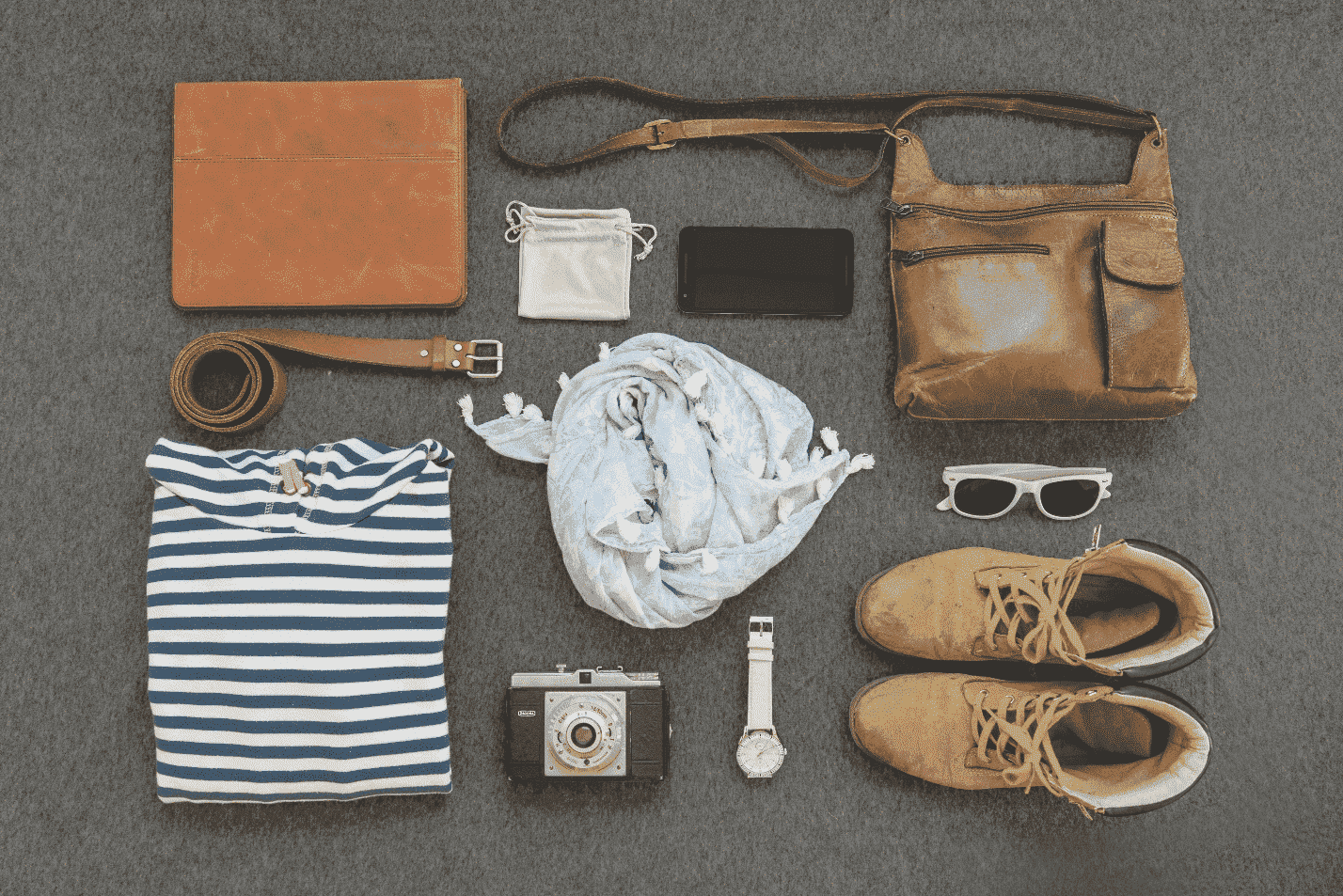 Besides convenient outdoor and indoor footwear, Joggers are also preferred by many to be included in one's Luggage during travelling.
Pairing your joggers with a top and any pair of jeans is a perfect and tested travelling outfit idea. You can also combine joggers with a sweatshirt and a pant, one of the most famous combinations.
Make The Most Of Rompers
Rompers are one of the most underrated outfits; however, they are highly versatile and can be worn during travelling. Given that you can just put one garment on and get out, rompers are fantastic for wearing on vacation.
A summer favorite is a belted romper and a floral romper that accentuates your figure and looks great with simple accessories.
It is a simple swimsuit cover-up that you may mix with stylish shoes and jewelry for outdoor eating.
A traveling outfit ideas is pairing of rompers with some easily accessible accessories. Rompers can be paired with summer hats to accentuate the look.
Conclusion
Choosing outfits for travelling can be a task as one has to consider factors like weather and travel spots.
However, this task can become easy if you mindfully and within budget think of pairing the essentials with a hint of additional accessories accentuation to get a comfortable yet stylish look.
Blog Writer: Sonia Chan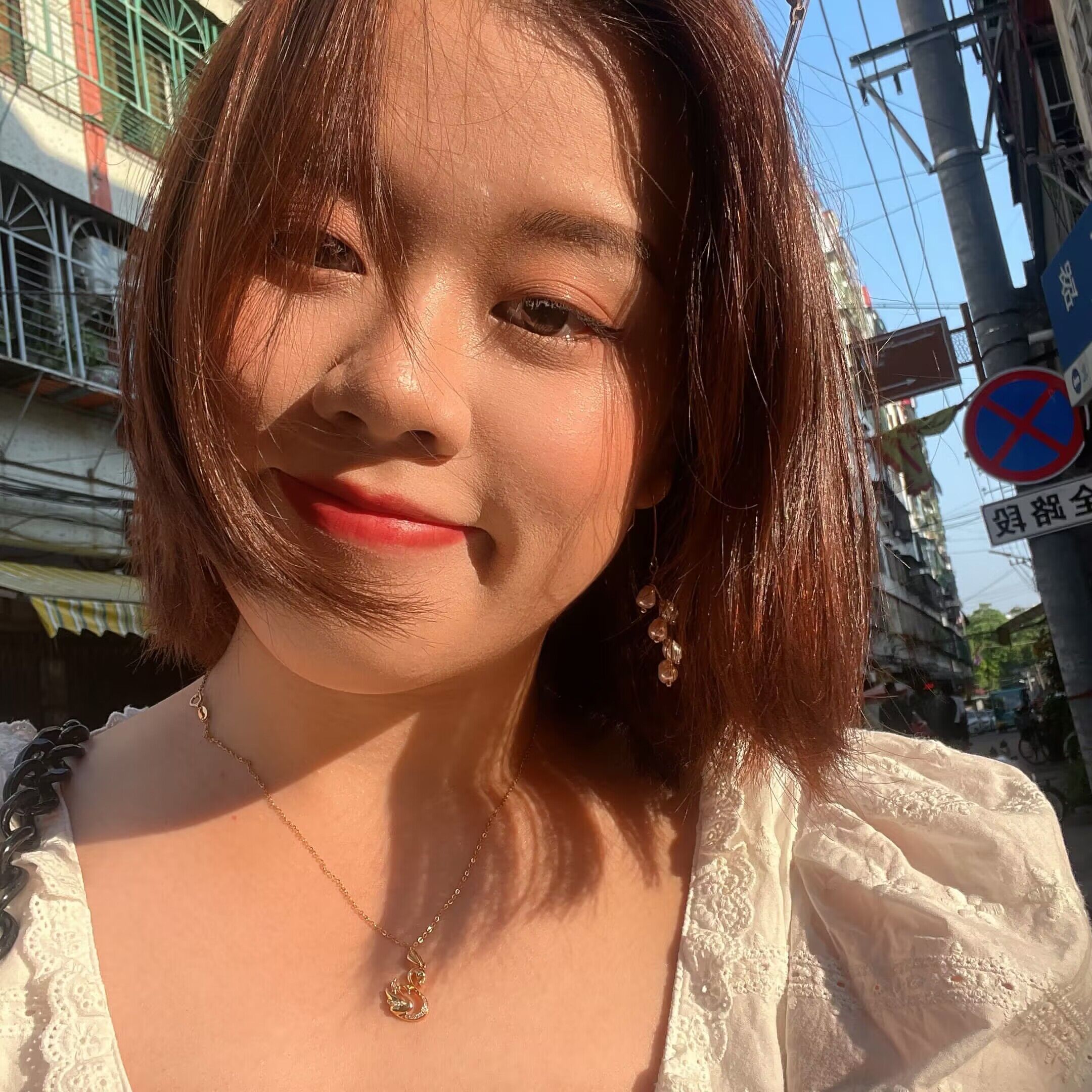 Sonia Chan is a fashion designer and blogger. She can speak both English and Spanish and she is also a freelance writer. She has been focusing on creating women's apparel and accessories for 6 years. As a creative worker, she is good at observing stuff around daily life, and keen on integrating modern elements into her collection. Sonia loves to share, bringing the latest fashion info and her opinions into her articles. Check her facebook to know more.