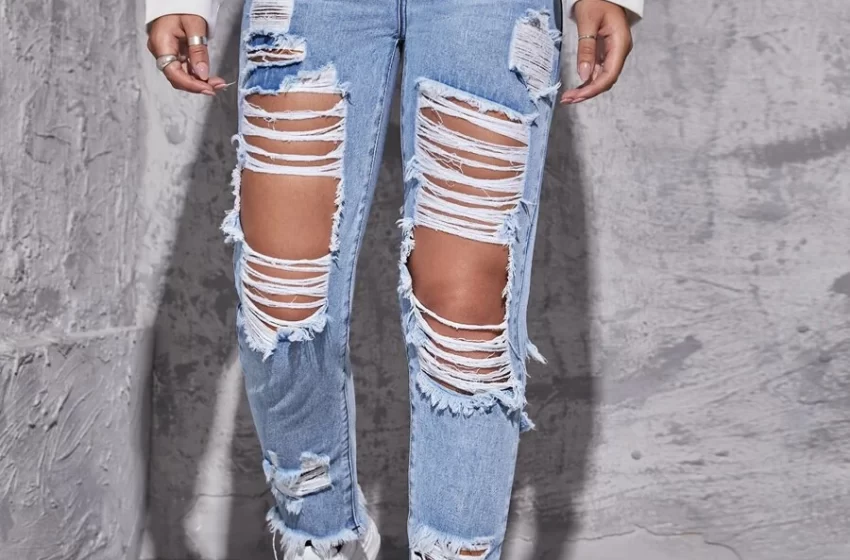 8 Ways To Style Your Trendy Cut Out Jeans
[2023-4-03 Update] There're many different types of fashion items in this modern 2023. But today we're going to talk about cut-out jeans, a versatile stape, that are not easy to go out of style.
The cut-out jeans' popularity is that you can easily pair them with anything in your closet, from a simple crop top to a blazer. It's suitable for daily wear because it looks casual and fashion-forward.
You can also wear it for party looks or fashion week for its edgy design.
Today, I've rounded up 8 ways to style cut-out jeans, helping you embrace these fabulous pieces' fashion.
Style Baggy T-shirt With Cut-out Jeans For Quick Go-out Look
If you're looking for something that looks and feels super comfy and trendy, a t-shirt is a right piece. Tuck it into the high-waisted cut-out jeans as Lisa did here.
Add sneakers and necklaces to finish the look.
Straight-leg cut-out jeans are the best choice for an oversized T-shirt. These cut-out jeans are adorable and sleek.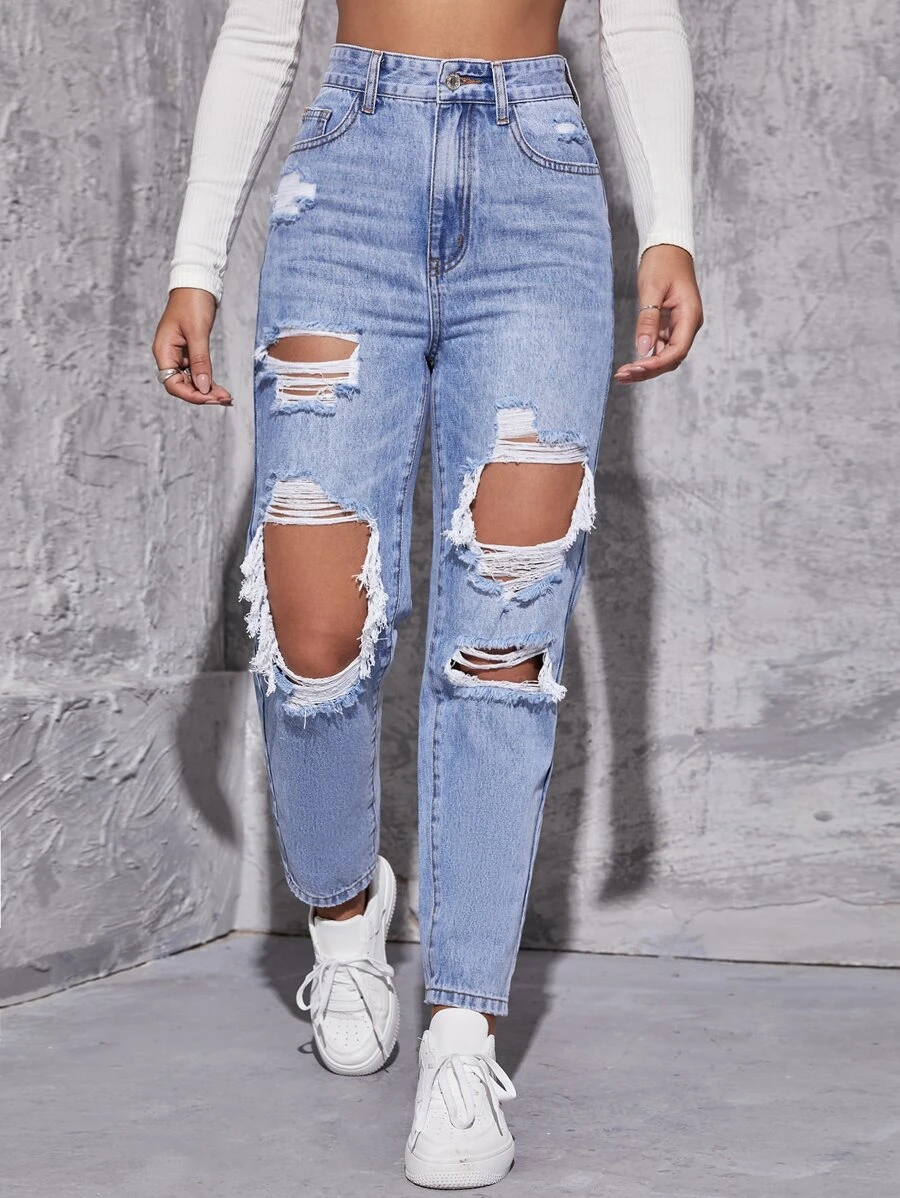 Basic Tank Top And Baggy Cut-out Jeans Are Effortless Combo
Plus, the straight leg fit can balance your proportion.
One way to level up a basic tank top is by wearing some stylish cut-out jeans.
This style of Lizzy offers great comfort and gives off cool and fresh vibes for summer.
As a fashion lover, a pair of baggy cut-out jeans is always needed for your wardrobe.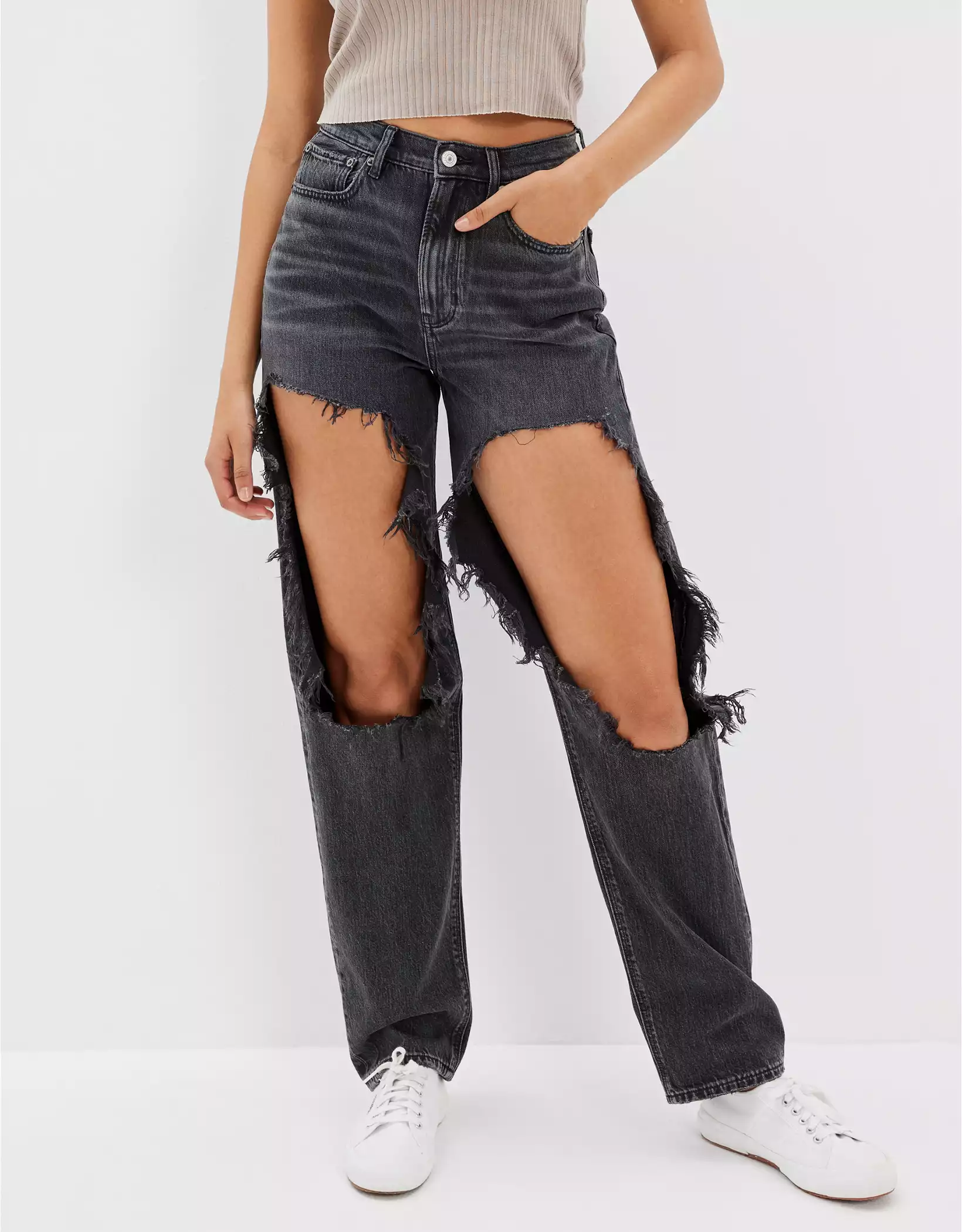 Comes in a black wash, and these cut-out jeans are amazing and look chicer.
Cut Out Jeans Are Easily To Wear With Plain Shirt
Layering a plain shirt with cut-out jeans is also popular in 2023. Daniellee's insta post shows this style is quite common in the early autumn and spring.
Add on a camisole bra, vintage accessories, and on-trend Birkenstock shoes.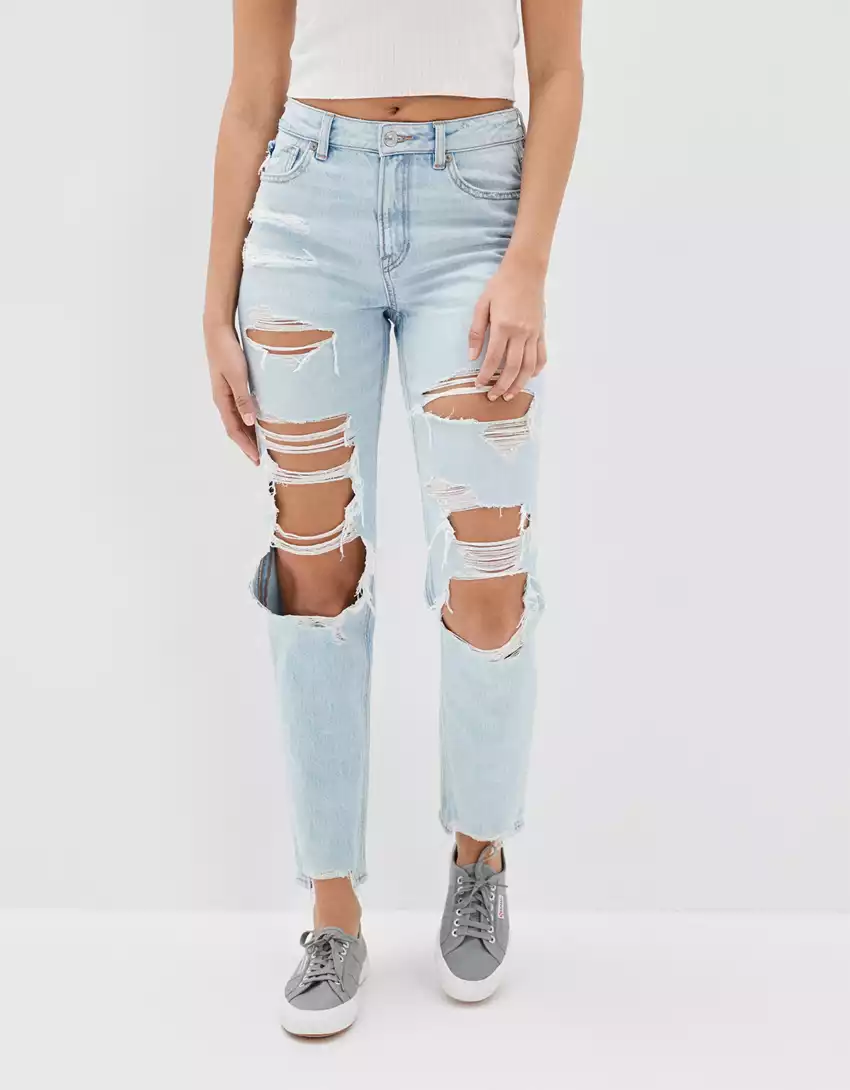 Featured in special cut out details, this pair is loved by reviewers. Because these cut-out jeans come in mom jeans, they fit and are versatile.
Match See-through Crop Top With Cut Out Jeans To Look Sexy
Take a cue from Luminita Damaschin's outfit if you prefer a sexy and mature style.
A detailed see-through crop top and high-waisted cut-out jeans are enough to make you stand out.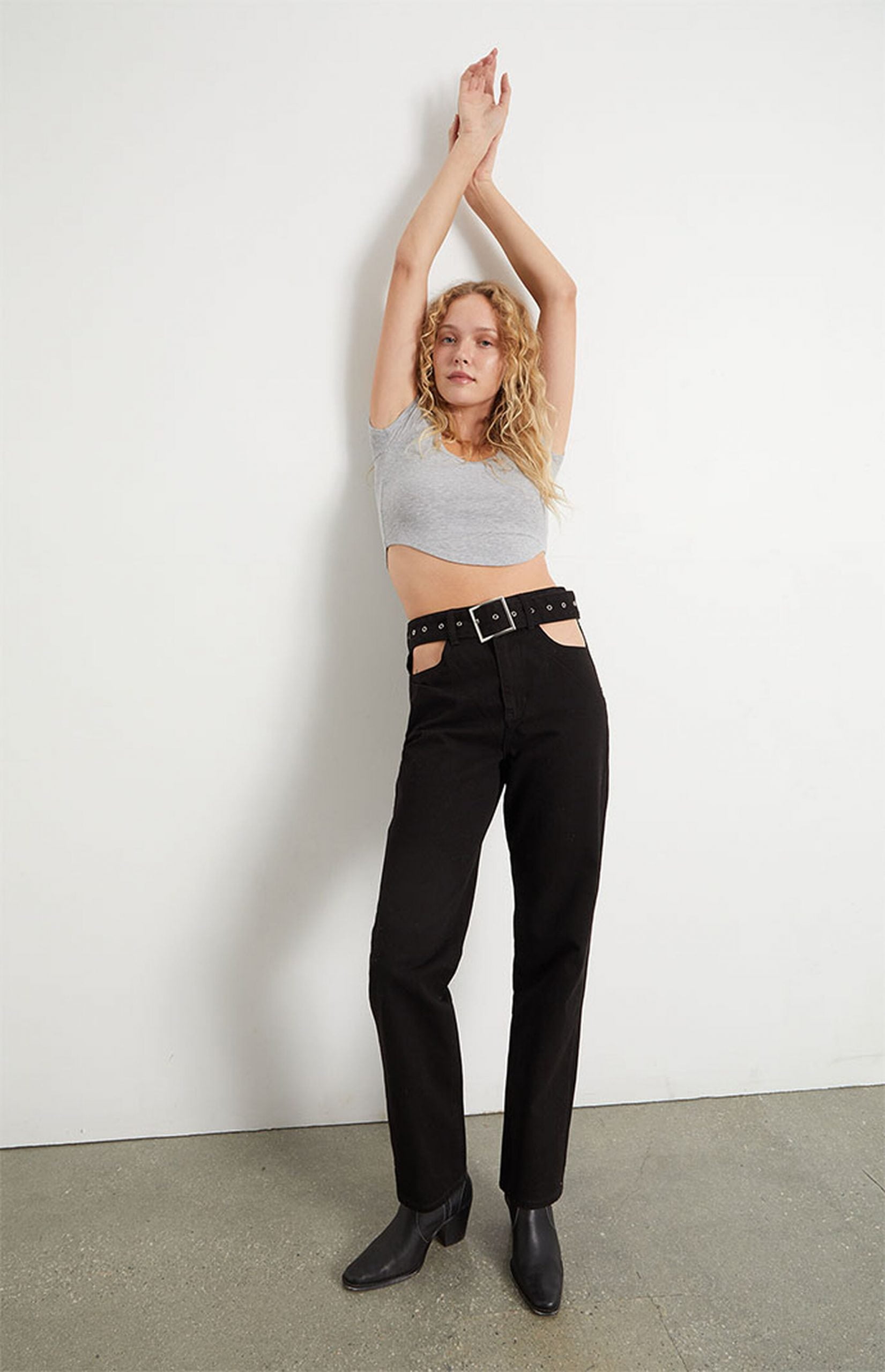 Differing from the above one, this pair of cut-out jeans look more edge for the belted-waisted and black wash.
Sweater With Cut Out Jeans Will Never Go Out Of Style
Sweaters are perfect staples to wear with cut-out jeans on cold days. Vanessa Ferraiolo opted for a striped sweater and cut-out jeans for a cool girl look.
Complete the look by adding a shoulder bag, chic sunglasses, and sneakers.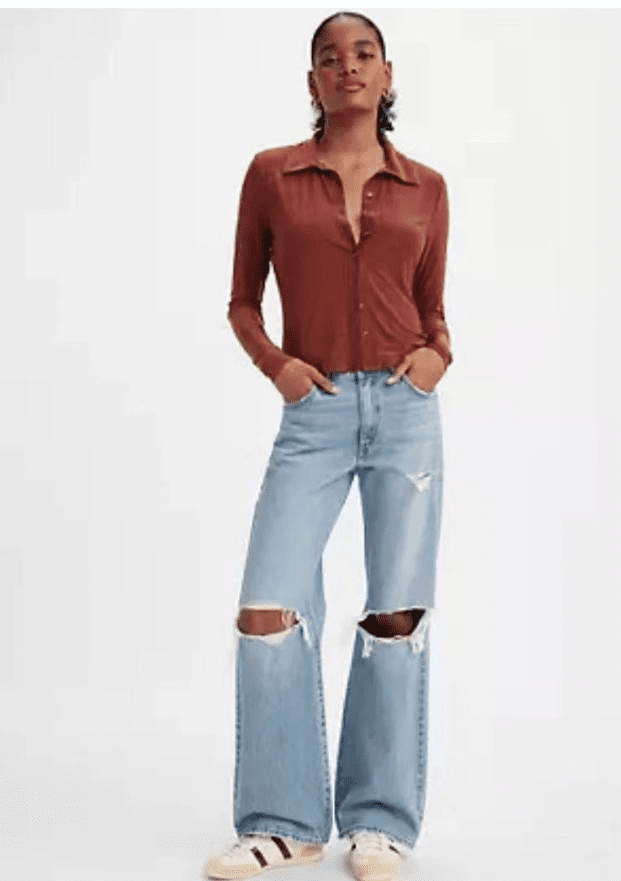 Comes in mid-rise and bootcut leg, these cut-out jeans are effortlessly cool.
Edey Cut Out Design Can Lifted The Outfit Instantly
It's necessary to have some edgy pieces in our closet. Stylist AJSHE opted for uncommon cut-out jeans and a white blouse for a fashionable look.
Accessorizing with a chunky necklace, high heels, and a statement bag.
These high-rise cut-out jeans are the ones you will need. They get updated with cut-out side details and a two-tone wash.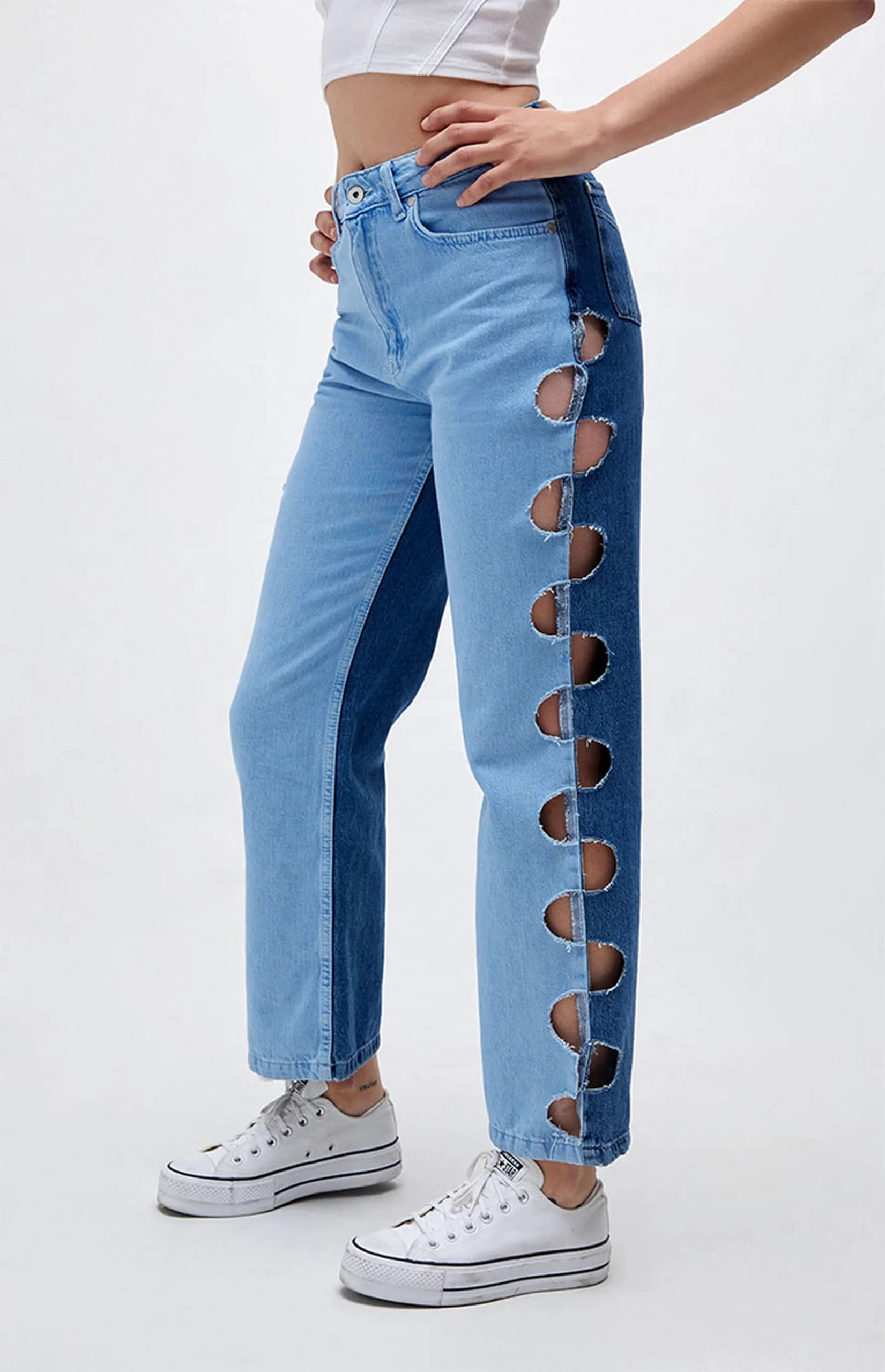 Pair Blazer With Sleek Cut Out Jeans For A Contrasting Look
You can also pair exaggerated cut-out jeans with a formal blazer to create a contrasting style. Pair it with long chic boots like Janka did for the most impact.
These cut-out jeans come in a raw hem and can hug your hips.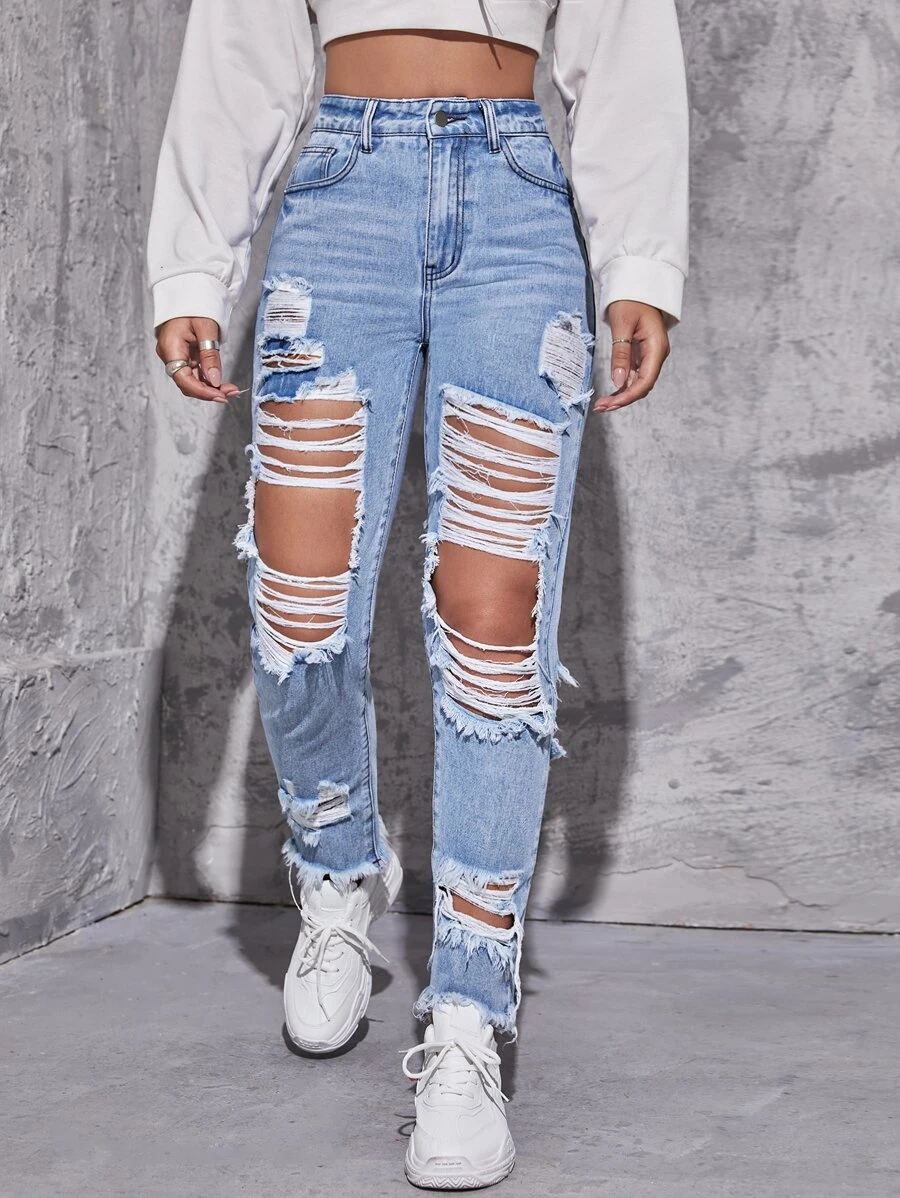 The cut-out details are bold enough for any contrasting looks.
You Can't Go Wrong With Hoodie And Cut Out Jeans
Styling hoodies with cut-out jeans can look surprisingly good. While a hoodie brings a casual vibe and cut-out jeans give sassy feelings, it's eye-catching.
Add more details with white martin boots like Mariam Bela did here.
This pair of cut-out jeans are the perfect match for trendy casual wear. You'll be satisfied with its design and fabric.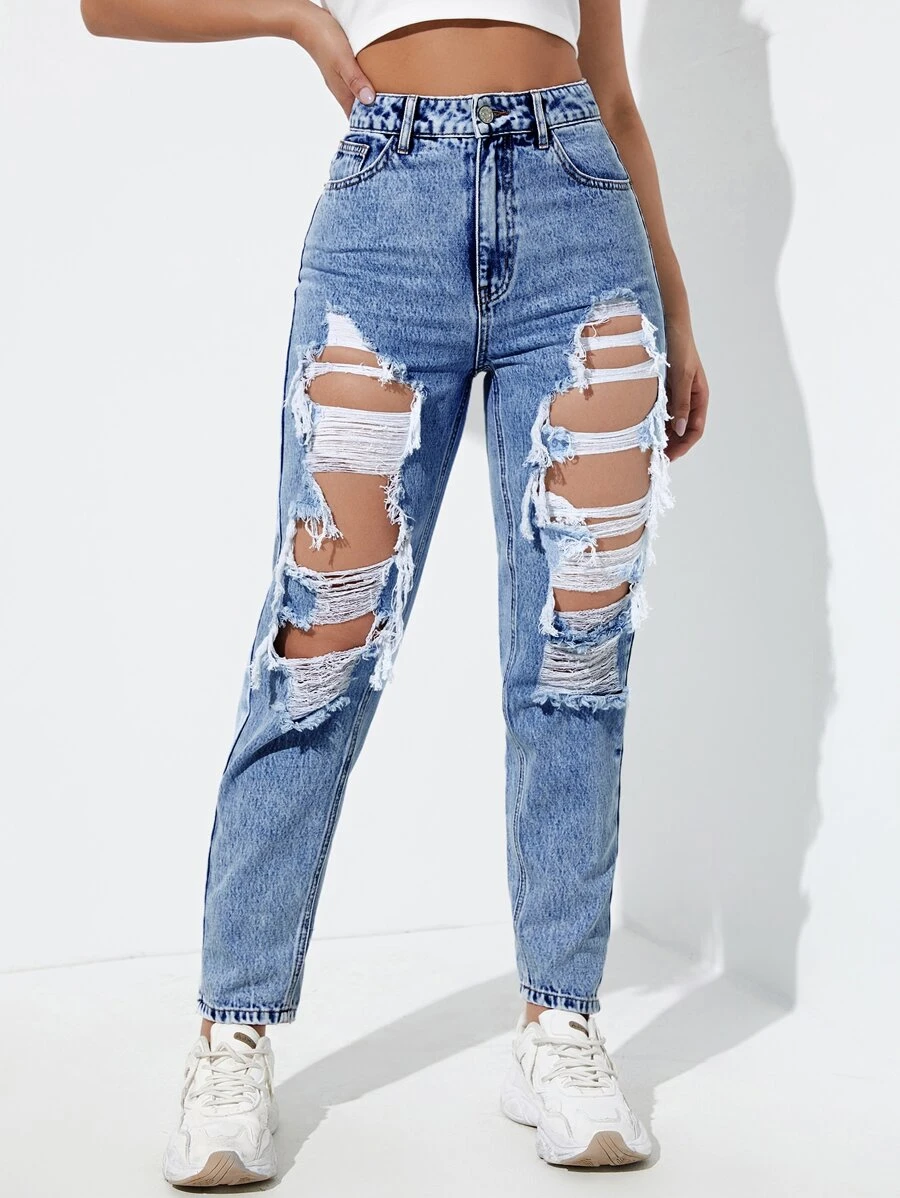 Final Thoughts
I love the way cut-out jeans make me feel confident and sexy. I like to pair them with a simple t-shirt and sneakers for a casual look, or with a blouse and heels for a more dressy look. Cut-out jeans are an easy choice when looking for something eye-catching to rock your outfit. So, please make sure always have a great pair of cut-out jeans in your wardrobe.
Blog Writer: Sonia Chan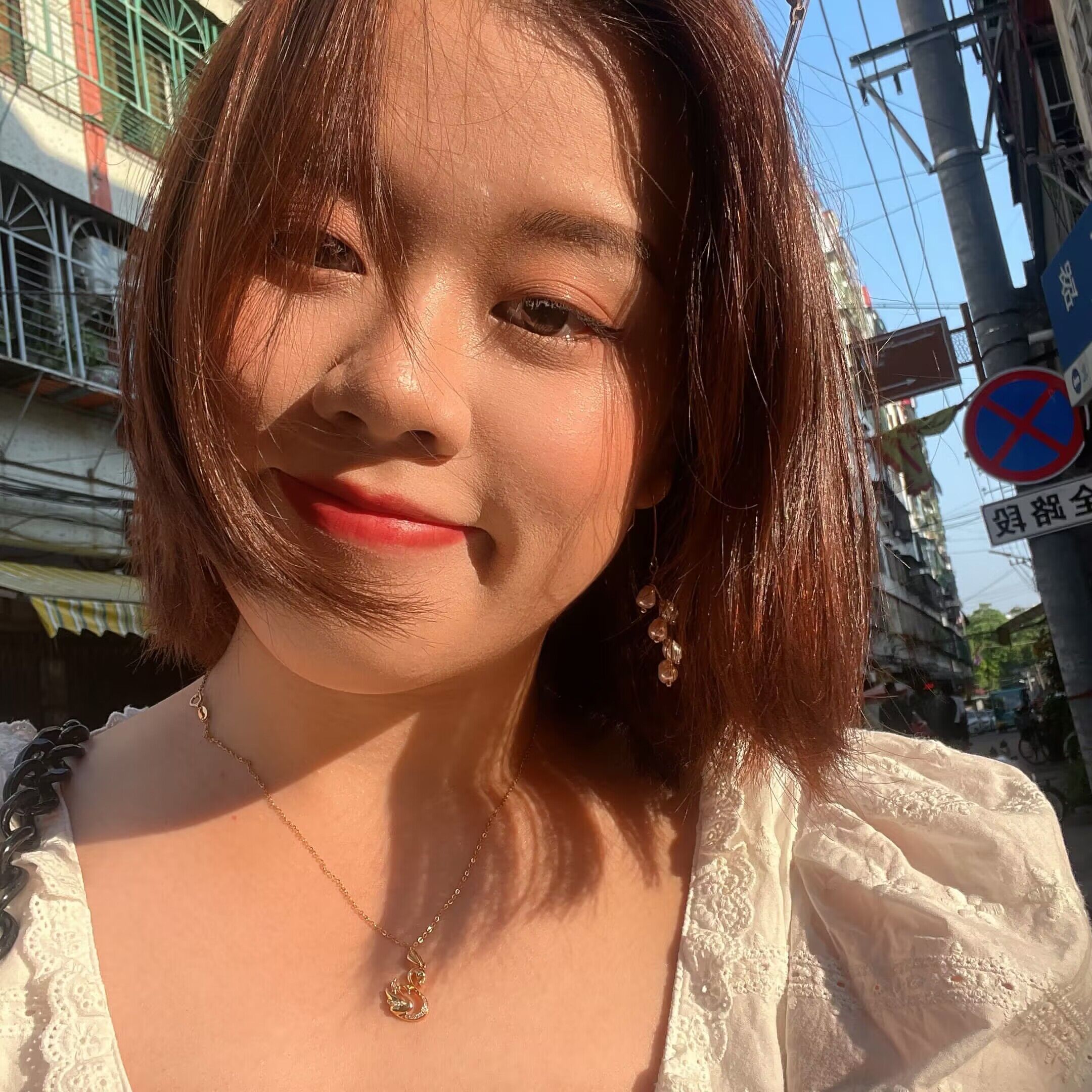 Sonia Chan is a fashion designer and blogger. She can speak both English and Spanish and she is also a freelance writer. She has been focusing on creating women's apparel and accessories for 6 years. As a creative worker, she is good at observing stuff around daily life, and keen on integrating modern elements into her collection. Sonia loves to share, bringing the latest fashion info and her opinions into her articles. Check her facebook to know more.