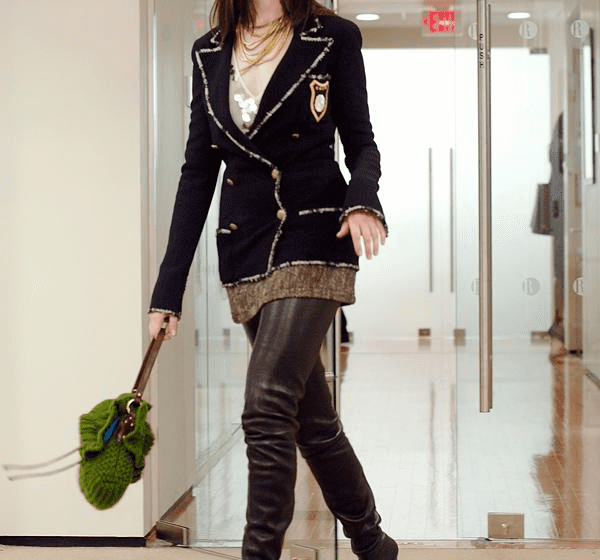 18 Iconic Silver Screen Characters Who Changed Fashion Forever
When it comes to fashion, celebrities have always been a huge influence in creating new trends and styles. This has always been the case ever since the early days of the fashion industry as we know it. Although not always the case, fashion also gets changed in unimaginable ways thanks to specific characters from movies and TV shows. It may be the way they wear a particular headdress or the style of their dress, but the end result is that the entire fashion industry takes note and ends up changing forever!
Let us now take a look at 18 such iconic silver screen characters whose style and outfits were so stunning that they ended up changing fashion forever.
Dorothy from Wizard of Oz
Judy Garland really brought to life the style of a young and cheerful girl at a time when stereotypes ruled the silver screen. Dorothy was loved by everyone that her attire became an instant hit back in the day.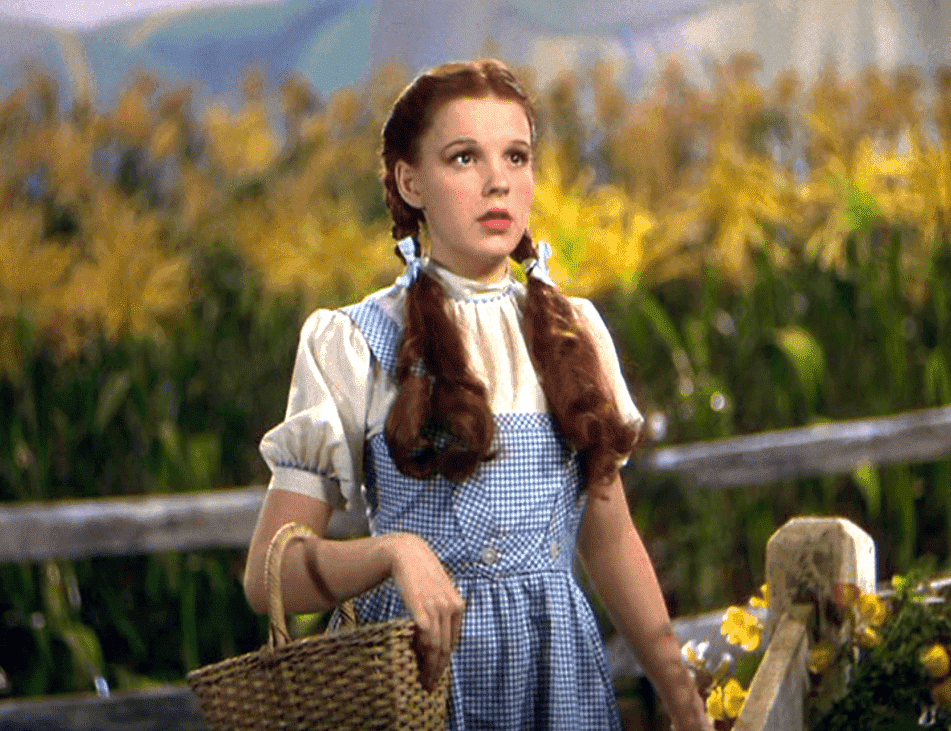 The Blue and White checked gingham dress has since become one of the most recognised outfits in Hollywood history.
Scarlett O'Hara from Gone With the Wind
Vivien Leigh's portrayal of Scarlett O'Hara in the 1939 classic Gone with the wind truly reminds the viewers of the early Victorian era of fashion. Long velvety dresses and matching hats were just a couple of items from Scarlett O'Hara's wardrobe that became the talk of everyone in the fashion industry.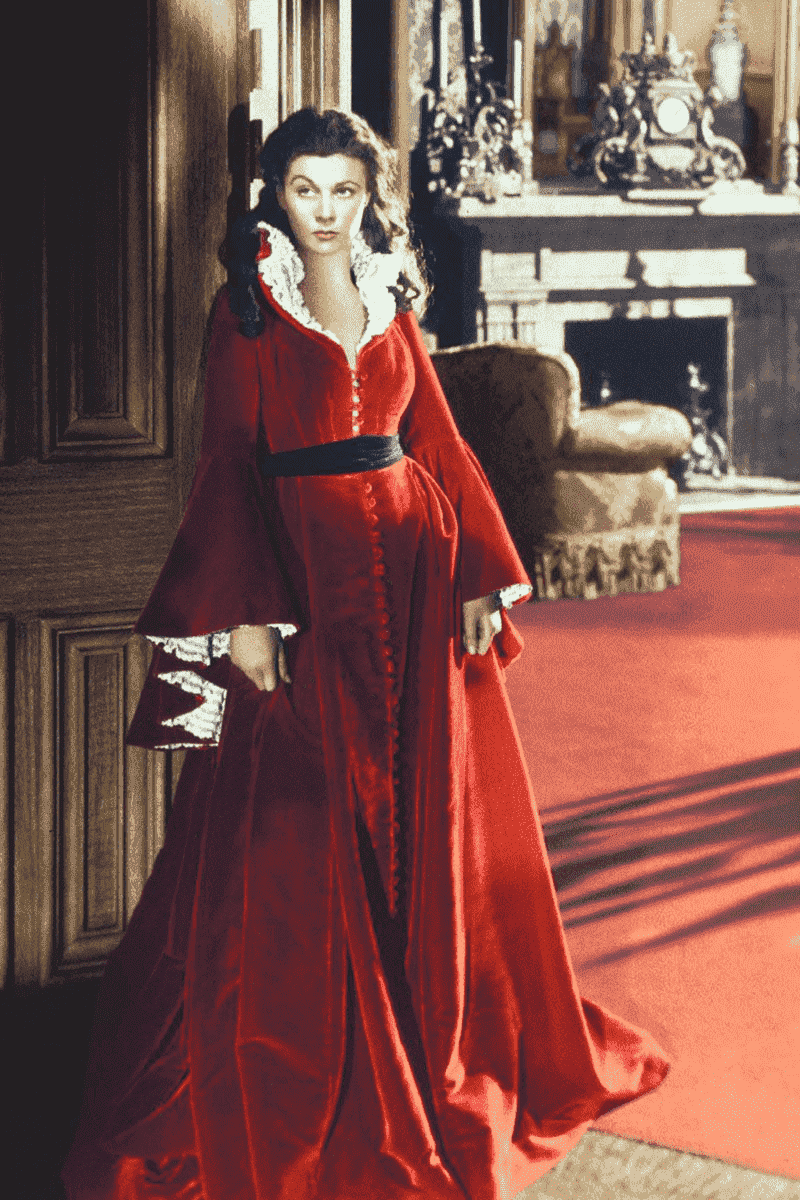 Replica items soon started flooding the markets world over and the character attained a truly legendary status in fashion history.
The Man With No Name from The Good, the Bad and the Ugly
Clint Eastwood absolutely epitomised Western Fashion through his portrayal of the man with no name in 'The Good, the Bad and the Ugly'. He even sported a Native Indian inspired poncho shawl which gained massive popularity after the release of the movies.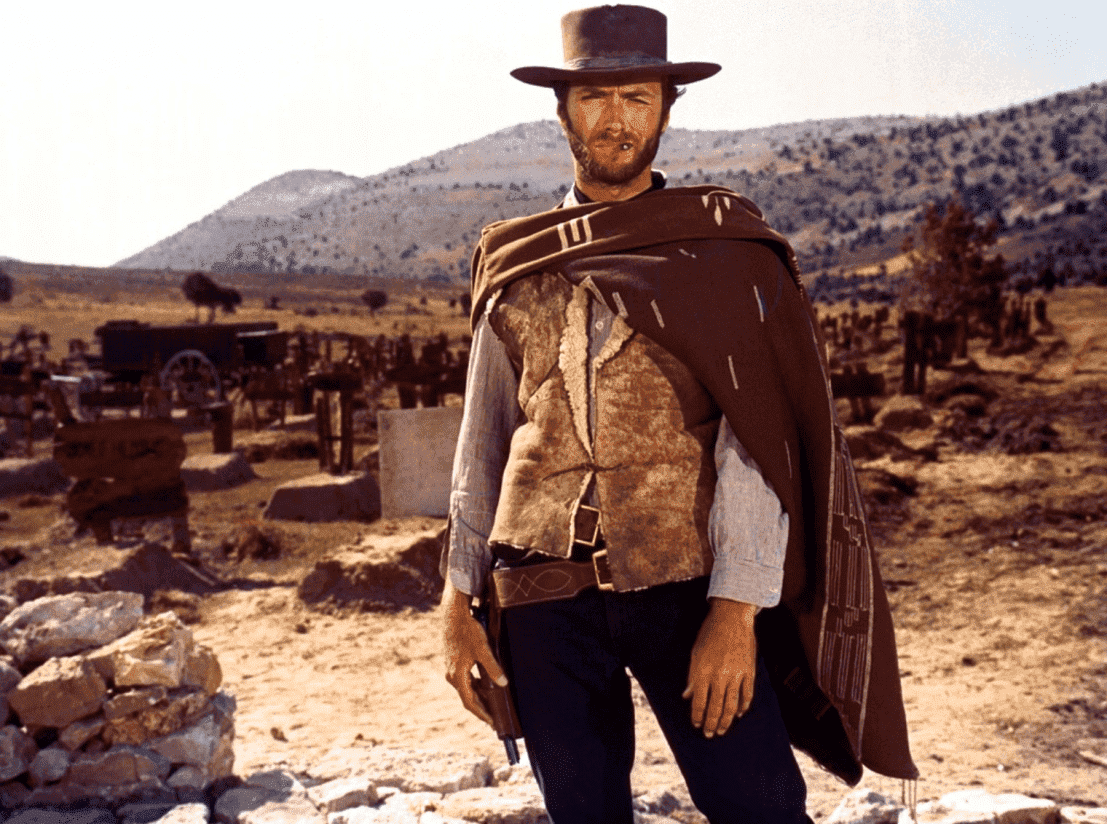 The Man With The No Name is one of Hollywood's greatest characters ever and in terms of fashion, an iconic one definitely!
Holly Golightly from Breakfast at Tiffany's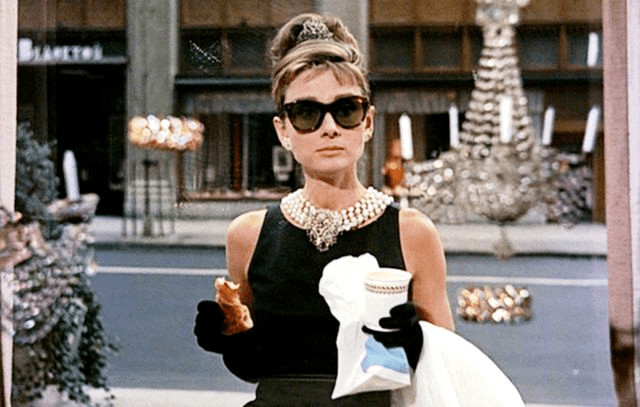 Who can forget the little black dress and lavish jewellery as Holly Golightly strode nonchalantly across the scene in Breakfast at Tiffany's. The look was so iconic that Chanel ended up selling millions of the same dress in stores across the globe. It has since become a staple in women's wardrobes as well. Holly Golightly changed forever!
James Bond from Dr. No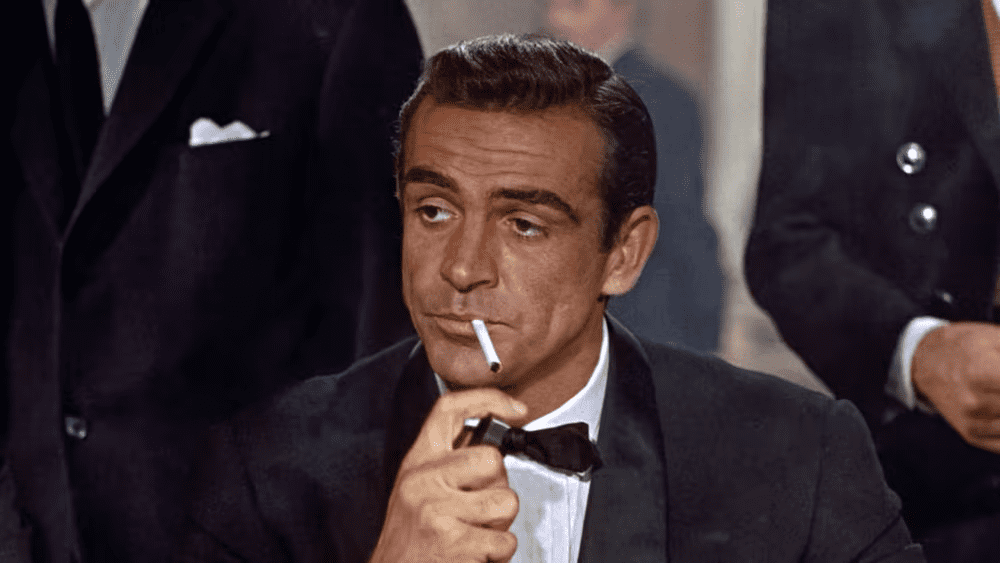 James Bond is easily one of Hollywood's most stylish characters ever. His confident attitude combined with the finest tuxedos made him a style sensation overnight. Sean Connery carried himself with such a carefree attitude as James Bond that he has been voted several times as the best James Bond ever.
Gloria Wandrous from Butterfield 8
Elizabeth Taylor was at her fashionable best in Butterfield 8 when she portrayed Gloria Wandrous. Her slip dresses combined style and sex appeal while retaining the casual aspect of homewear.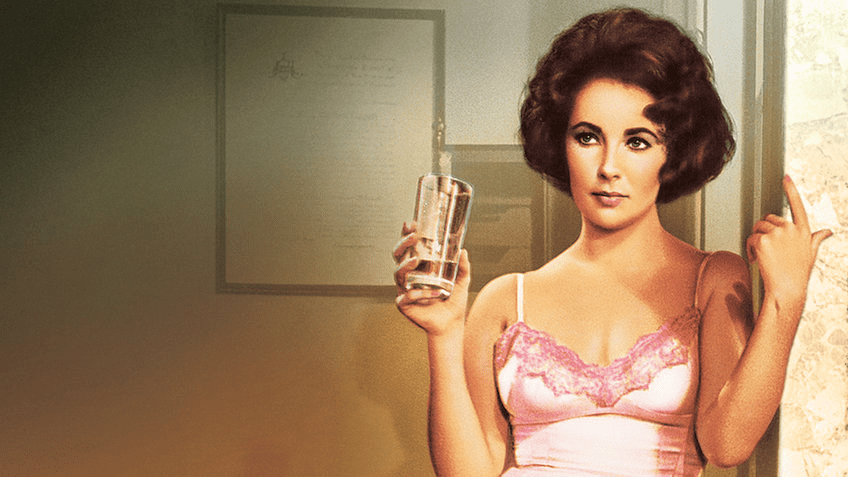 Fashion houses worldover started taking note and immediately adopted their ladies home and nightwear line to resemble Gloria's!
The Girl from The Seven Year Itch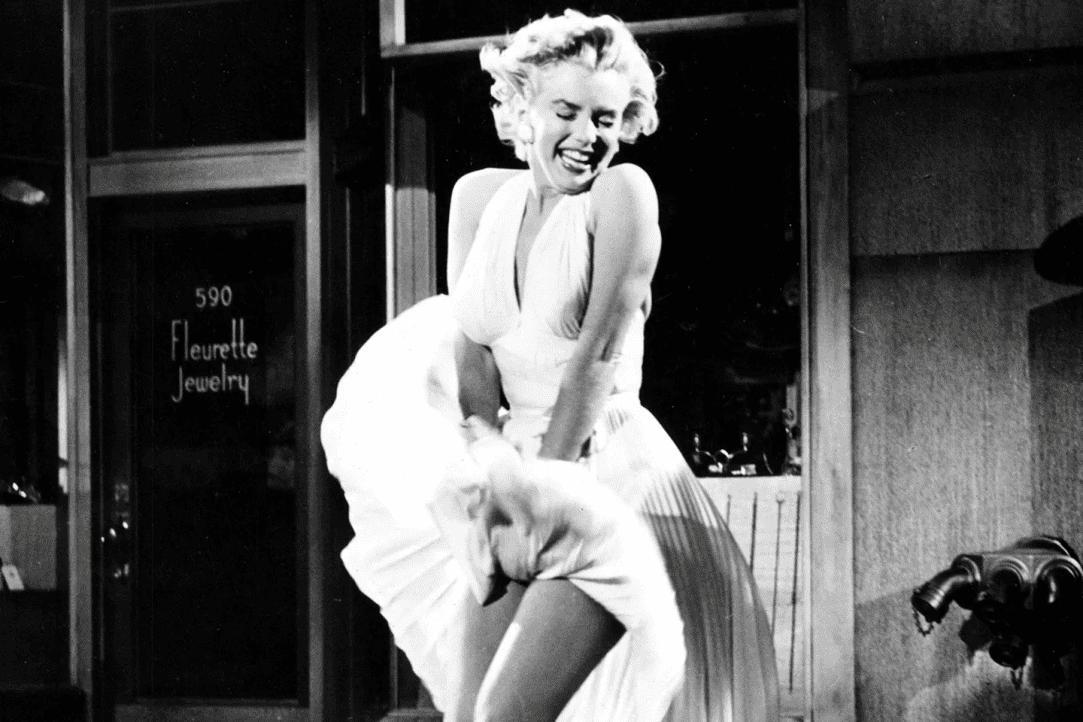 One of the most iconic scenes and, of course, dresses in Hollywood history is Marylin Monroe's white dress in the 7 Year Itch. The 'girl' as she was called in the movie was highly fashionable and her outfits were all the rage among women back in the day.
Bonnie Parker from Bonnie and Clyde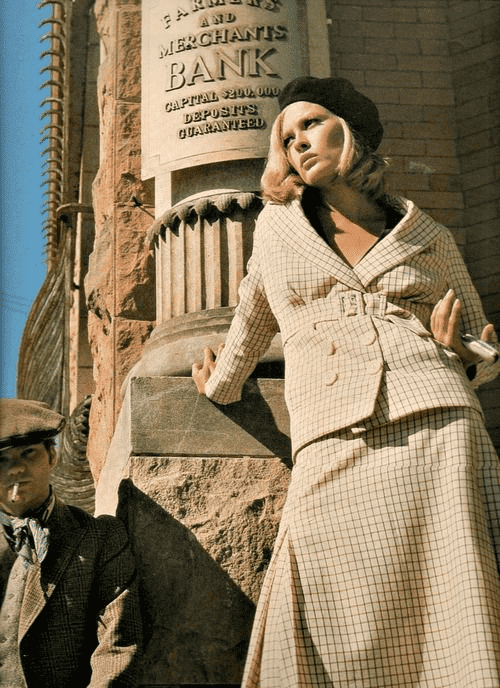 Bonnie Parker's chic coats paired with stylish bandanas were a unique fashion statement. It was even dubbed the 'Outlaw Style' and was an iconic look that opened up an endless list of possibilities in the world of fashion.
The Dude from Big Lebowski
The Dude from Big Lebowski showed people that being confident in your own skin and with whatever you wear is, in its own way, stylish. Jeff Bridges' iconic portrayal of the Dude resulted in the start of casual clothing going mainstream.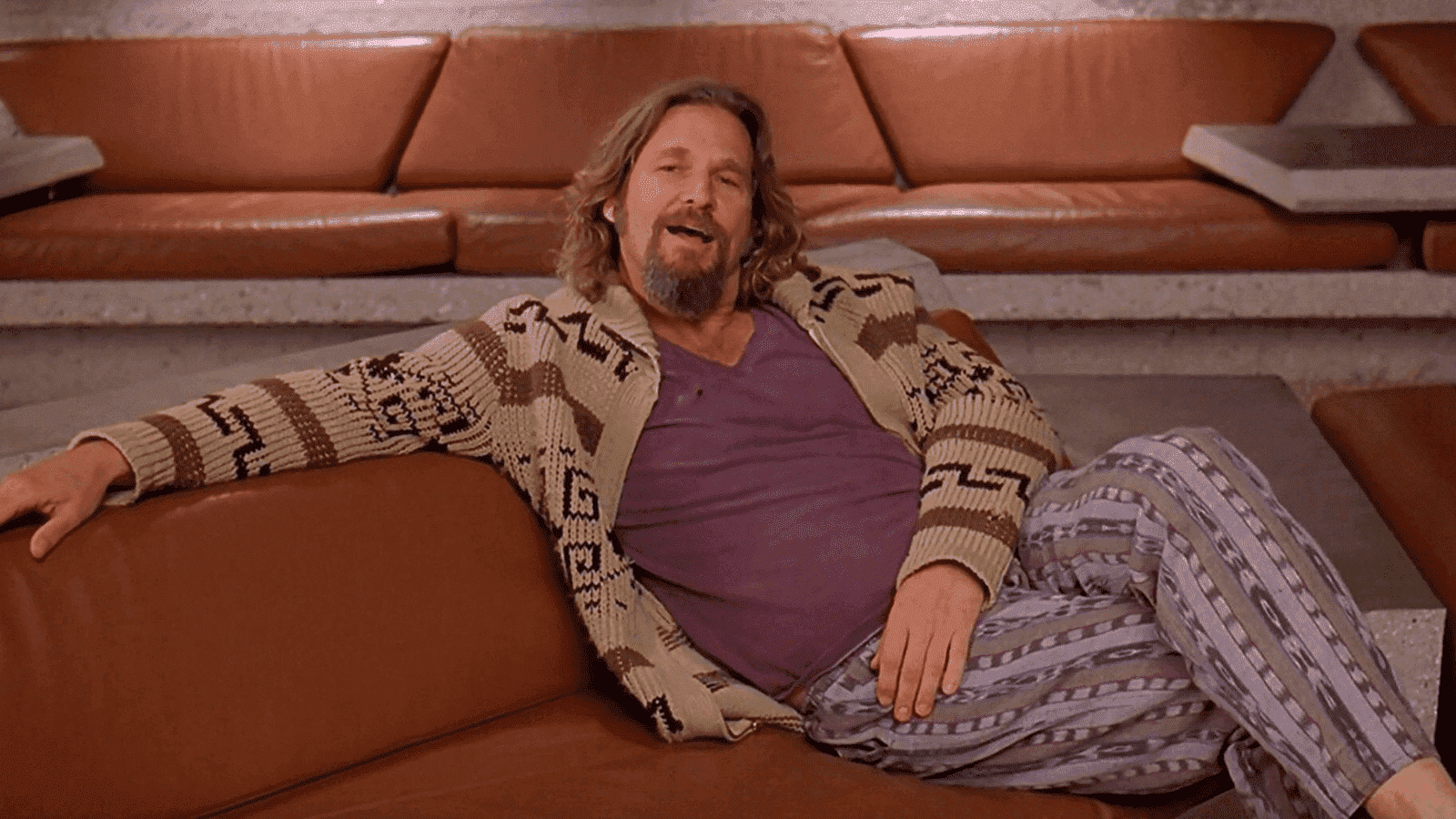 Big fashion houses began to take a keen interest in your everyday wear like sweaters and pyjama pants as these items started selling like crazy, thanks to the Dude!
Tyler Durden from The Fight Club
Tyler Durden was a true masculine icon of the 90s. His raw energy and unlimited passion was everything men aspired to have. But that was not all, Brad Pitt's super casual outfits made Tyler Durden a true style icon of the 90s as well!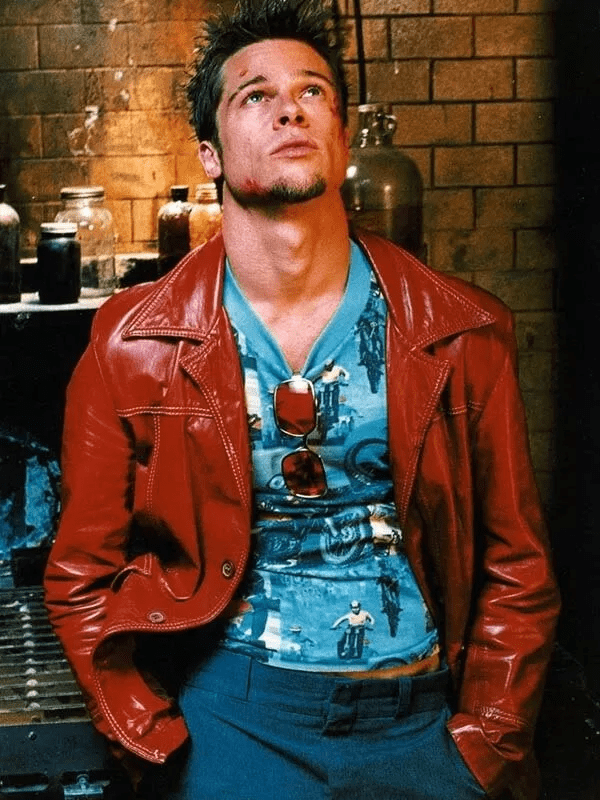 Printed shirts were relatively unheard of before his character showed the world that they could be paired with classy leather jackets! This created a whole new range of possibilities in men's fashion and the popular fashion houses jumped at the opportunity. Tyler Durden was yet another iconic silver screen character who changed fashion forever!
Mia Wallace from Pulp Fiction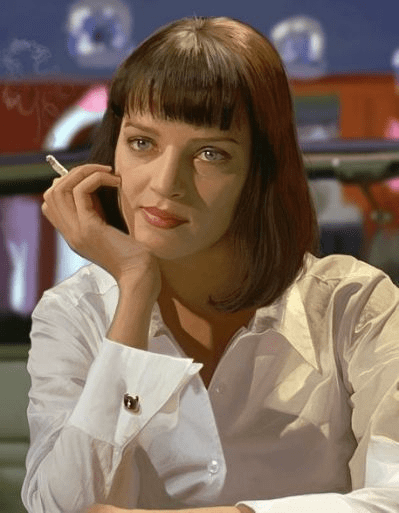 Mia Wallace from Pulp Fiction made the simple, stylish. She showed the world that a simple buttoned down shirt and pants, combined with the blunt bob hairstyle was not just business-like but also incredibly seductive! Mia made business fashion a thing and it has since grown enormously popular.
Lara Croft from Tomb Raider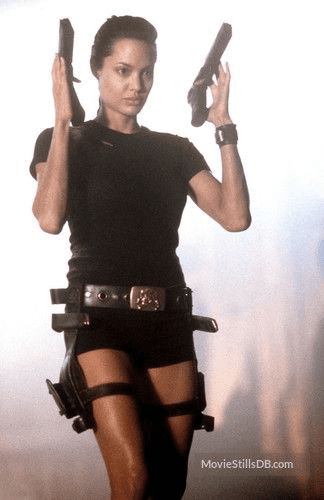 Angelina Jolie, in her role as Lara Croft in the Tomb Raider movies was impeccable as the seductive killer. She wore a simple black t shirt, paired with a pair of shorts that were anything but iconic fashion. However, pair that with a schoolgirl-type plaited hairstyle, couple of guns and a seductive smile and you have the assassin that any man would fall for!
Andy Sachs from the Devil Wears Prada
As a character who starts out by saying fashion isn't necessary for everyone, Andy Sachs truly sweeps everyone off their feet when she turns a full 180 and decides that she's going to adopt fashion in every way possible.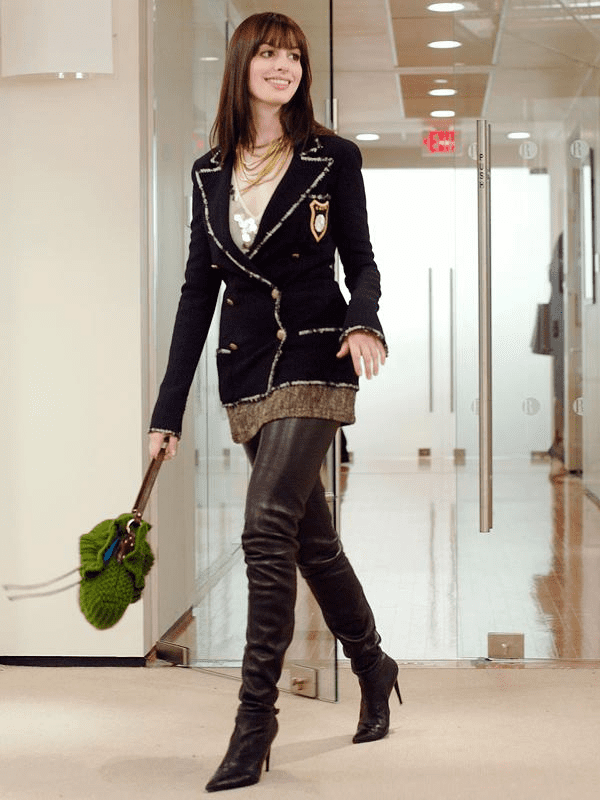 The thigh high Chanel boots Anne Hathway wears as Andy Sachs is memorable and has become a style statement that is recognised to this day!
Jordan Belfort from The Wolf Of Wall Street
Leonardo Di Caprio has taken various avatars in his long Hollywood career, but none of his other looks come close to matching the charisma and style of Jordan Belfort. He showed the World how to party and the fashion world how to party while dressed fashionably!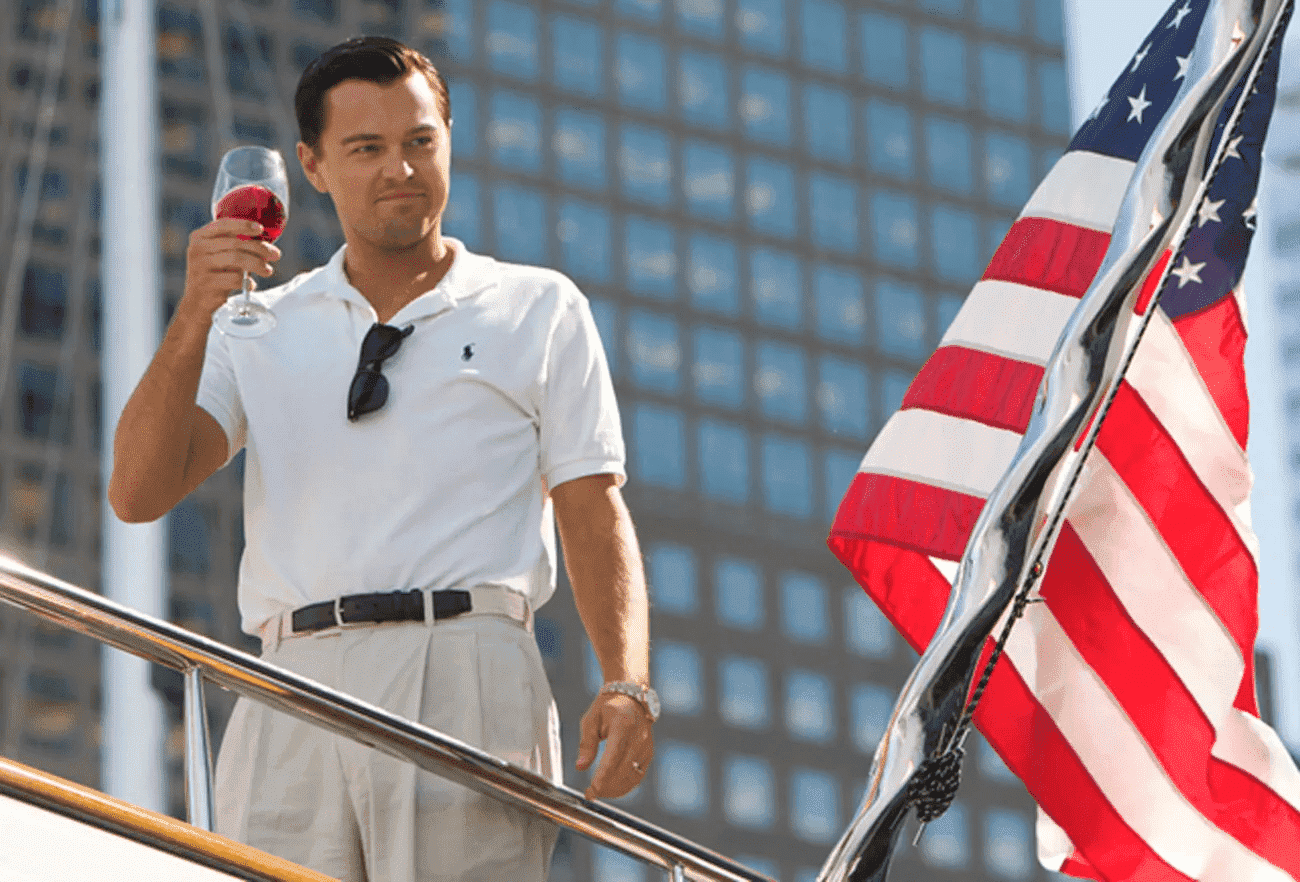 A simple Ralph Lauren Polo with a pair of chinos shorts is all it takes but Jordan Belfort combines this with his crazy energy to make it look amazing! Unsurprisingly, sales of Polos skyrocketed post the release of this film!
Pete Maverick from Top Gun
Ray Ban's Aviator sunglasses were developed during the Second World War to help fighter pilots see properly against the bright sun. The images showing Douglas Macarthur landing on the beaches in the Philippines made the people back home in America take note of the stylish glasses and they became enormously popular. Post that, sales were steady yet not extraordinary.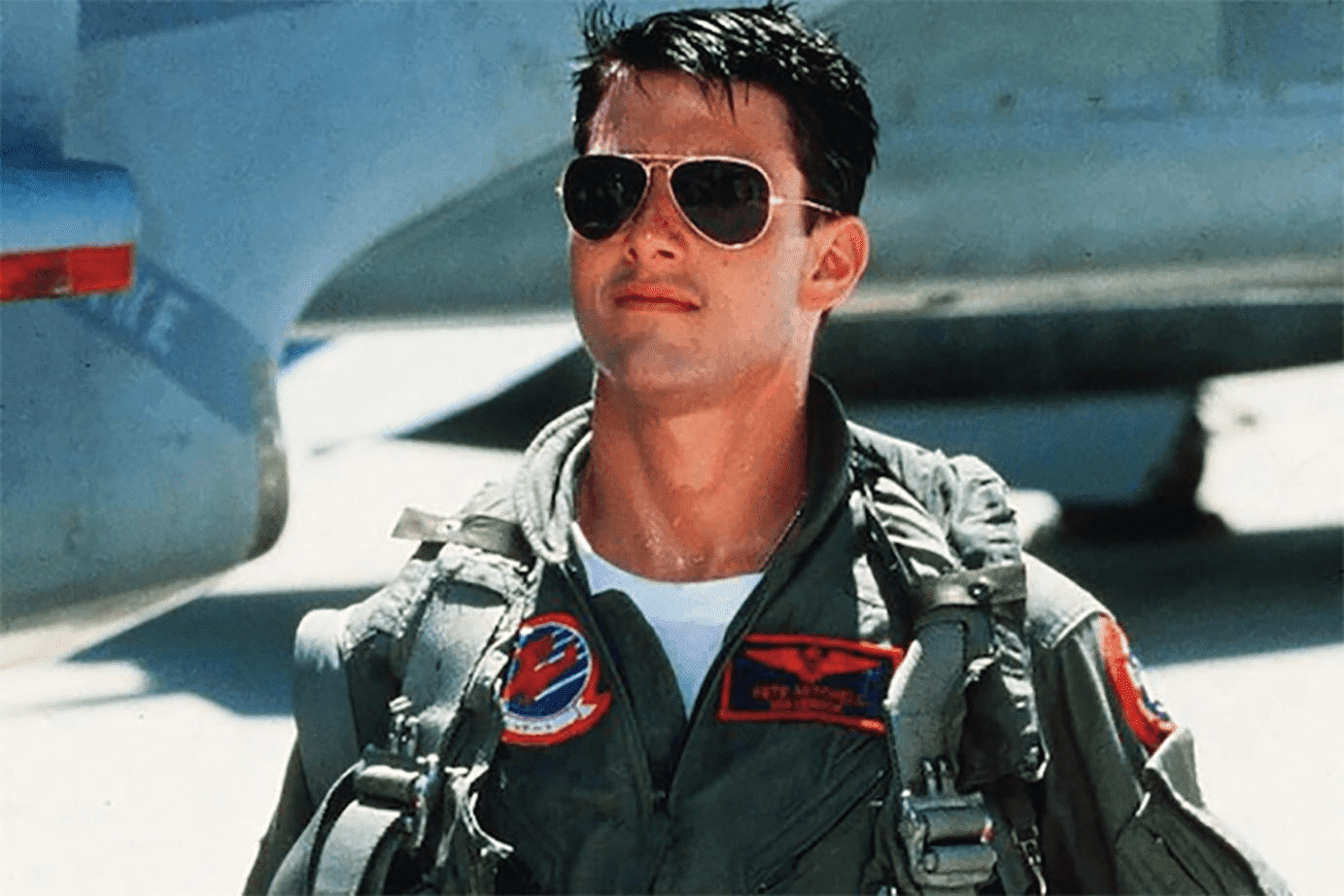 However, the release of Top Gun in the 80s made sales of the Aviator sunglasses skyrocket again, all thanks to the iconic look of Tom Cruise as Pete Maverick, the fighter pilot. This Hollywood character certainly changed the fashion industry forever!
Rachel Greene from Friends
Jennifer Aniston is best-known for her portrayal of Rachel Greene in the TV show Friends. This character was so iconic in the history of TV as well as fashion, that we have outfits and even a hairstyle named after her.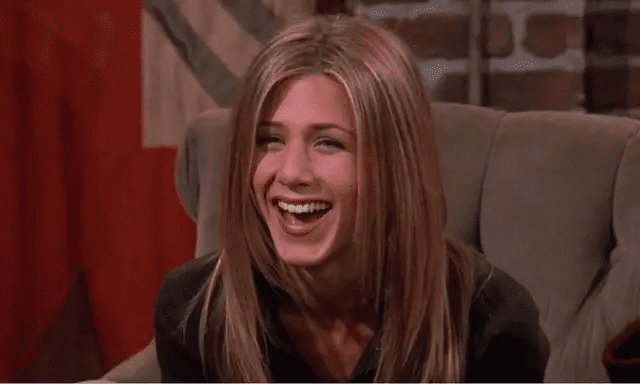 Yes, the famous straightened yet curving inside style that Jennifer Aniston adopted through the course of the show became so popular that women all over the world have started referring to it as 'The Rachel'. An iconic look that has brought joy to women and hairdressers in the fashion industry!
Harvey Specter from Suits
If it was Mia Wallace who made business attire fashionable for women, it is certainly Harvey Specter who has made business wear fashionable for men. Gabriel Macht showed men how to carry themselves with confidence and that is part of what fashion is.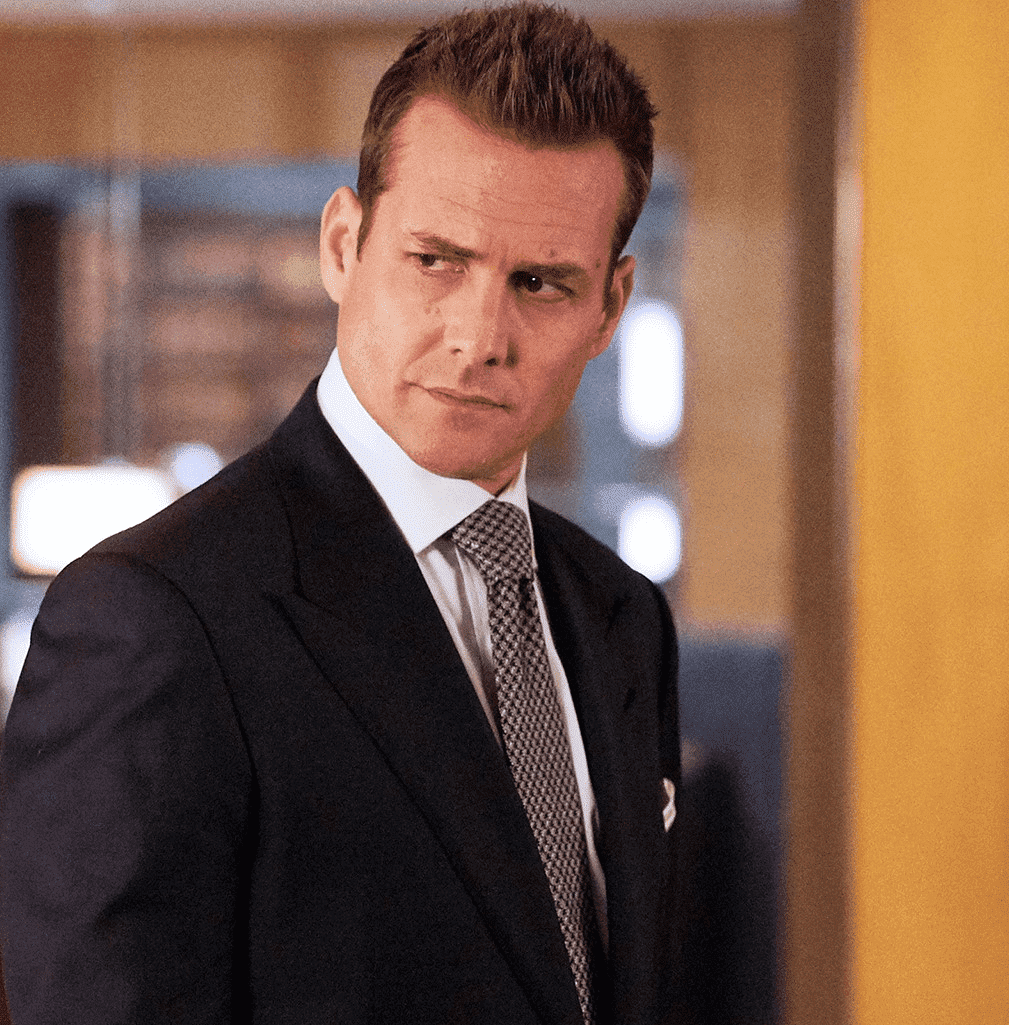 Confidence in your own skin and clothes. In addition to the stylish suits and neckties, his street fashion was also impeccable. Harvey Specter didn't miss a chance to take out his stylish sunglasses with the air and confidence of owning the whole world, the moment he was out in the sun. Harvey Specter – a true modern fashion icon!
Khaleesi from Game of Thrones
Although one cannot find fault with Daenerys "Khaleesi" Targaryen's style and fashion from the Game of Thrones TV Show, it is thanks to the uber-cool jewellery that she wears through the course of the show, that she finds herself in this list of iconic characters who changed fashion forever.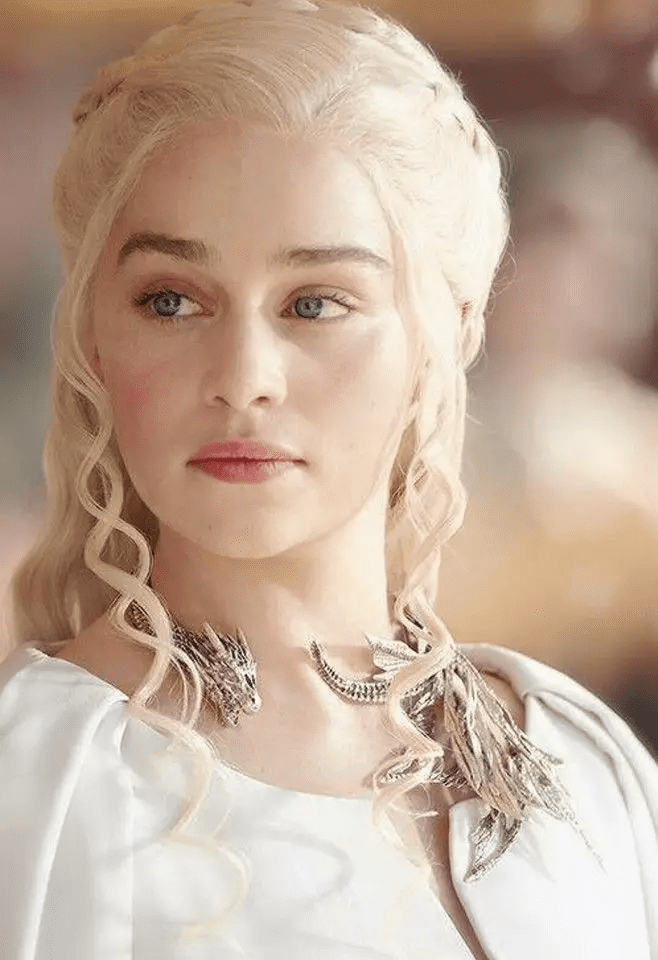 Yes, the Khaleesi jewellery line took the world by storm and fashion houses were struggling to restock their shelves. Khaleesi was certainly a character that changed the fashion industry forever!
Well, that brings us to the end of this list. What did you think? We missed some really iconic characters? Let us know in the comments below and we will be sure to include it in the list.
Blog Writer: Sonia Chan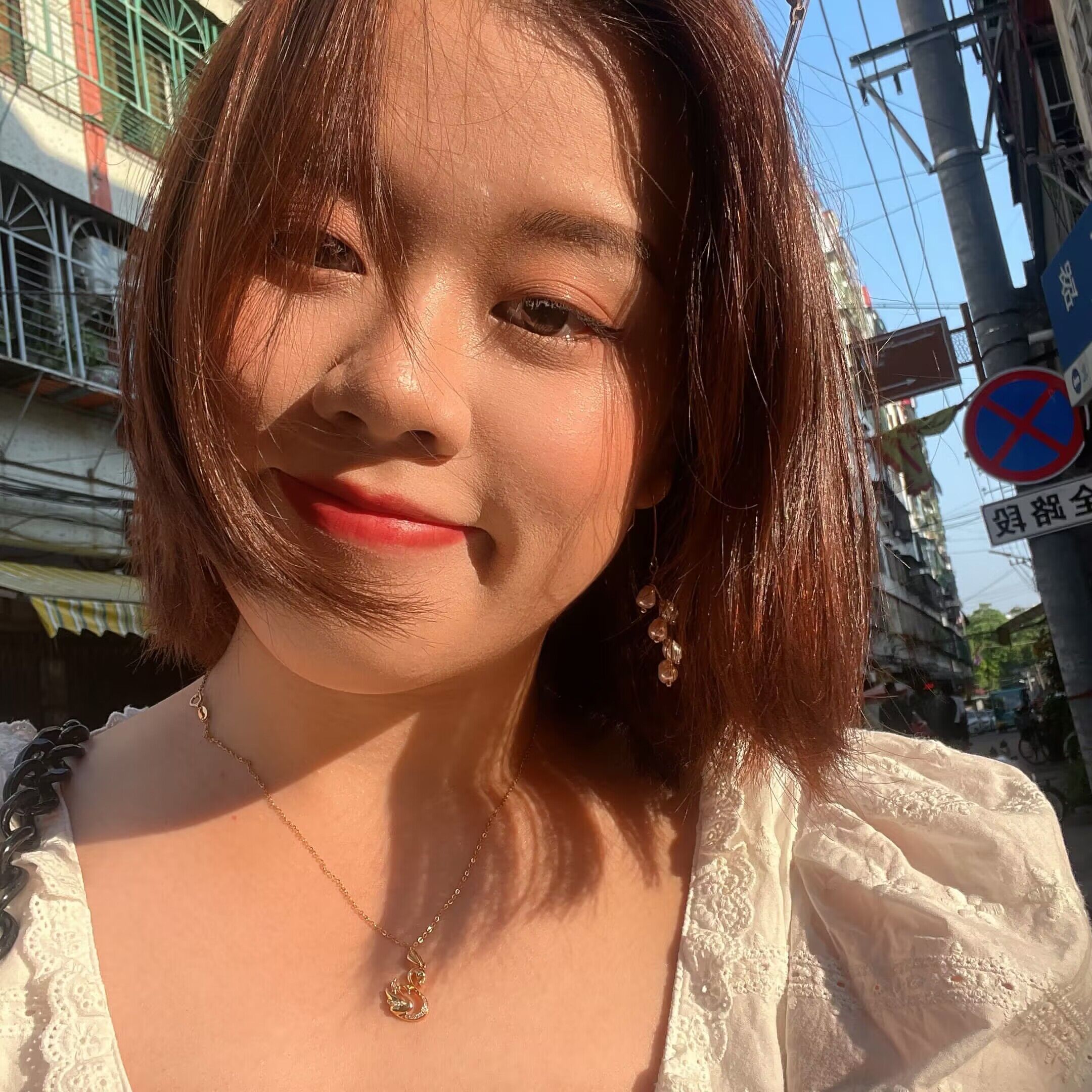 Sonia Chan is a fashion designer and blogger. She can speak both English and Spanish and she is also a freelance writer. She has been focusing on creating women's apparel and accessories for 6 years. As a creative worker, she is good at observing stuff around daily life, and keen on integrating modern elements into her collection. Sonia loves to share, bringing the latest fashion info and her opinions into her articles. Check her facebook to know more.