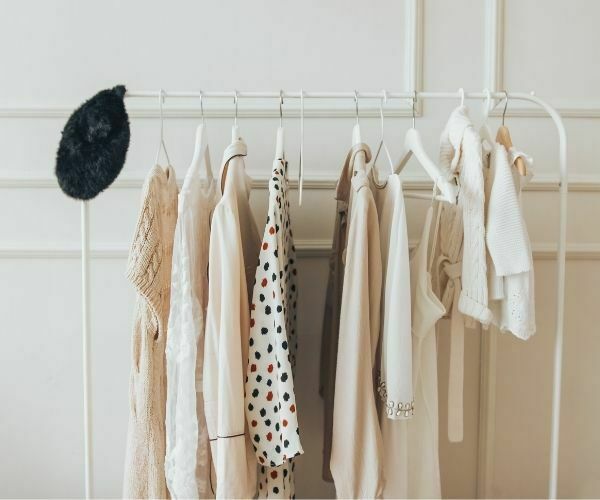 Wardrobe Essentials Every Women Should Own
[2023-3-28 update] Struggling to build the perfect wardrobe? Don't worry, we have all the tips you need to create your ideal closet. From finding the perfect dress and leather pants to knowing which basics are essential for a modern wardrobe, follow these simple steps and you'll be styling in no time.
Ready to rock the latest looks with confidence?
Let's get started on creating those dream wardrobe essentials of 2023!
What Pieces of Clothing Should You Get?
Make sure your wardrobe is equipped with the basics before you go on a shopping spree. Invest in quality, wearable pieces that will last for years.
From classic silhouettes to timeless colors and fabrics, when it comes to basics, opt for pieces that make you feel beautiful.
Ready to create a wardrobe that's both timeless and stylish? Get all the details on building the perfect foundation of looks here!
7 Women's Basics Style You Have to Get Your Hands On!
A Basic Tee:
Ready to make a statement with your style? Start by adding timeless basics to your wardrobe. T-shirts are an essential part of any fashionista's closet and come in all shapes, sizes, colors, and patterns. From light pastels to bright jewel tones, don't be afraid to experiment with color.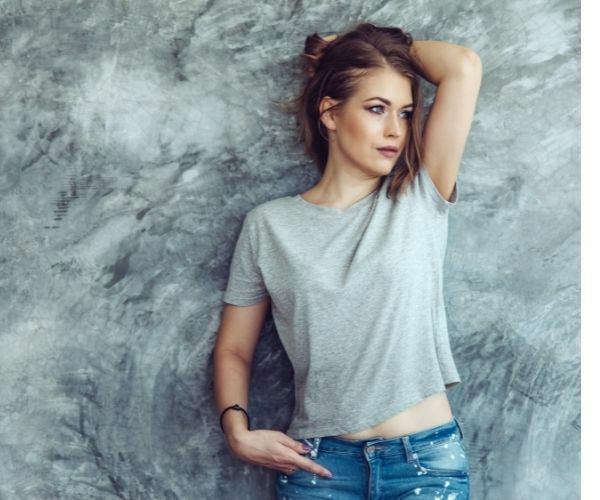 Not sure which tones will look best on you? Try mixing and matching until you find the perfect fit! Let's get started building your collection today.
Silk Cami Tops
Looking to add a little something extra to your evening look? Look no further than the timeless grace of silk.
Whether it's a cami, a top, or even a nightgown, silk provides an unmissable elegance that will take any outfit from drab to fab in an instant.
Don't be afraid to try out different colors and patterns – let your creativity shine! With just one touch of luxury, you can upgrade your wardrobe today.
Looking to upgrade your wardrobe with something truly timeless? Look no further than silk! Whether it's camisoles, tops, or nightgowns, the grace and elegance of silk can elevate any outfit.
You'll find a great selection of options at Zappos, Zara, or H&M. When it comes to colours, don't be afraid to experiment – from pastels to bright jewel tones, you're sure to find something that suits your style.
Layer a silk cami with culottes for an evening look or dress down with some denim shorts for a casual feel. Try adding a touch of luxury to your wardrobe today!
A Good Pair of Jeans:
Denim is a wardrobe staple! From cut-off shorts to oversized jackets, there's something for every occasion. With so many styles available, find the perfect fit that speaks to you and your look.
Whether it's ripped, distressed or plain and classic, denim can serve as the cornerstone of any outfit.
And with so many designs and colours to choose from, you're sure to find the ideal denim piece that'll stand out in all the right ways. With denim in your closet, you'll be ready for anything!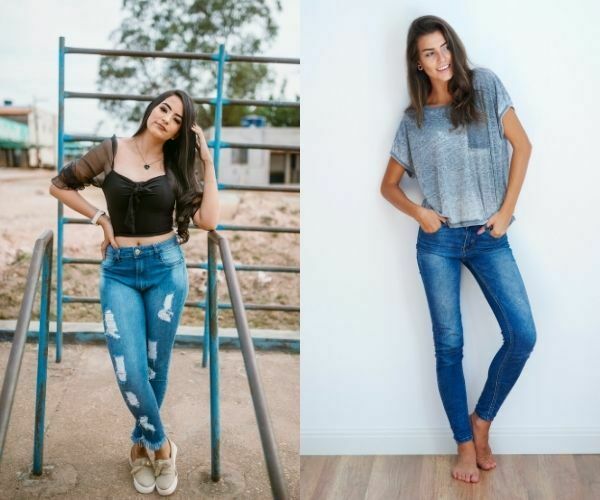 Denim jeans with so many styles and colors to choose from, you can easily find what speaks to you and expresses your individual look.
From ripped, distressed jeans to chic flares, there's something for every occasion and fashion sense.
Dress up your denim with a trendy blouse or bodysuit and accessorise with flats, sandals or boots – plus let your hair down for a truly effortless style!
For the latest trends in denim, go for something bold and unique – whatever looks good on you!
Get a Good Jacket or a Blazer!
The classic denim jacket is a wardrobe essential for any modern look. Whether you're aiming for a basic everyday style, or something more rugged and daring, the perfect jacket can take your outfit from good to great.
For an all-season ensemble, rock a crisp white tee with your favorite dark wash jeans and finish it off with a denim jacket.
Perfect for an autumn day brunch, this look will make sure you're always ready for whatever the day throws at you!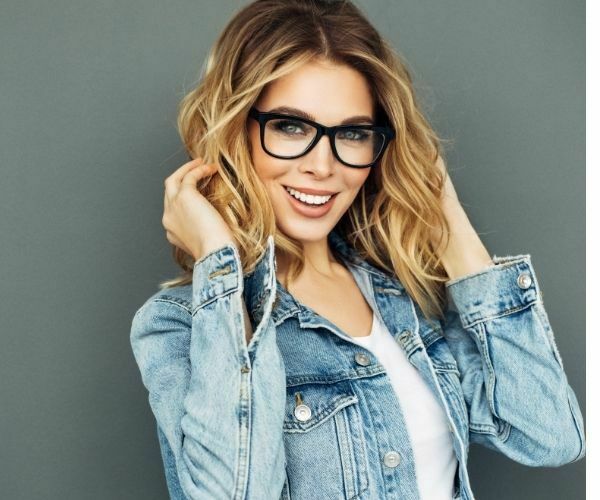 You can even get a biker's jacket and pair it with an exotic pair of leather pants, cargo pants and a bodysuit.
Looks pretty sleek and can be worn on a cold winter or autumn night. The same leather jacket, a white t-shirt, and even jeans with white sneakers. Looks pretty cool and perfect for a casual running errands day!
Jump Suits or Full Body Suits:
Jumpsuits and bodysuits are great wardrobe staples that will never go out of style. Perfect for any formal or casual occasion, they provide a timeless yet flattering look, giving you the perfect mix of comfort and style.
Amp up your jumpsuit with chic accessories and a pair of statement heels – add a small crossbody bag or tote bag to complete the look and you're sure to be turning heads wherever you go!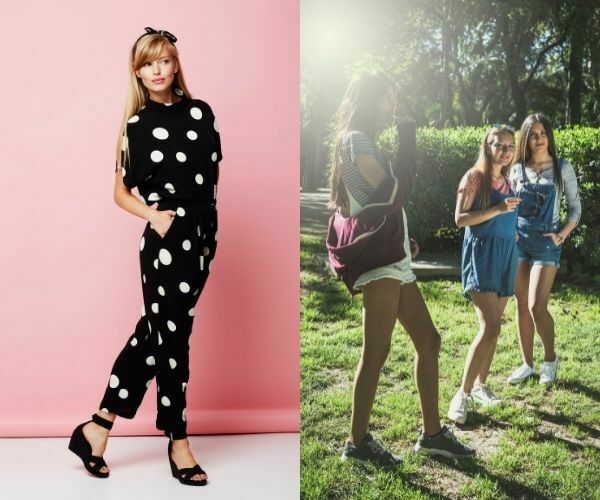 Looking for a comfortable outfit that's also stylish? Silk jumpsuits are an excellent option, and you can find them in a range of prints, solids, and fabrics.
Whether it's georgette, silk or anything else, these lightweight materials provide the perfect flow to keep you moving freely while looking your best.
Get creative and explore all the options. You'll be sure to find something that fits your style!
Heels, Sneakers, and Boots: Get Them All!
Shoes are an essential part of any wardrobe. A good pair of white sneakers can be worn virtually everywhere and will never go out of style.
For a sharper look, add a pair of black boots or basic heels in either black or gold. There's no better way to finish off your look and complete your style like the perfect pair of shoes!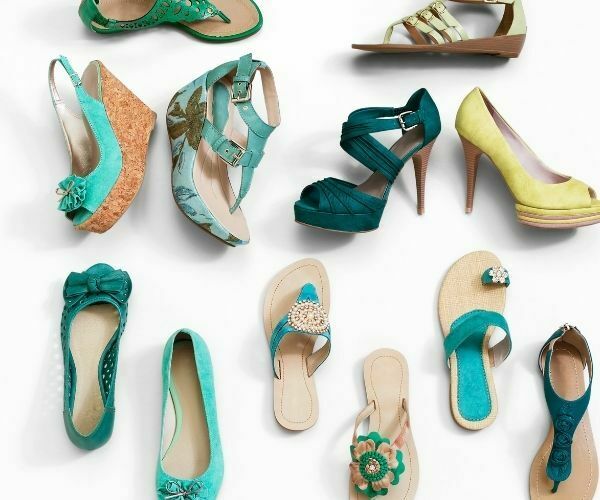 Heels are a great way to add a touch of glamour to any outfit. Whether you're dressing up or down, they can be the perfect finishing piece.
For instance, try wearing neon heels with jeans and a white t-shirt for an effortless look that's perfect for lunch dates or nights out.
Finish it off with a stylish jacket for the ultimate in casual cool! 
Accessories and Bags:
Accessories and bags are essential to complete the look. They can help you express your style, and they can also make you feel better about yourself. 
Some people wear more accessories than others, but every person should own at least a few to complete their look.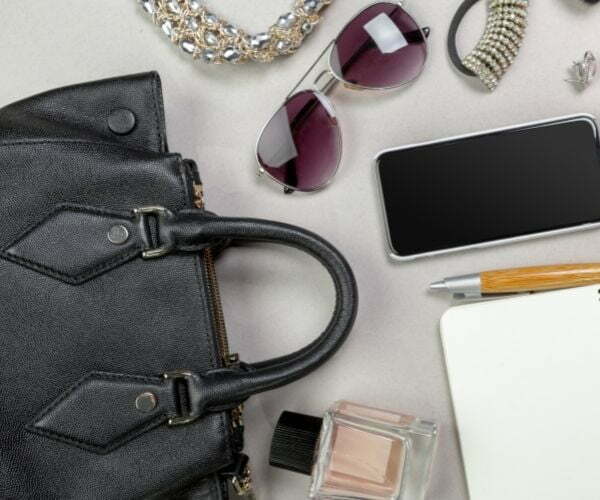 Adding the right accessories to your outfit can make a big difference.
Gold accessories are a great way to add some sparkle and sophistication on a budget.
Try chunky bracelets, gold hoops, and a good quality gold watch for an elegant look that will turn heads.
Bottom Line:
With the right basics, creating an effortless style that you feel confident in is easy. From dresses and jeans to jumpsuits and heels, finding the perfect combination for any occasion can be as simple as mixing and matching pieces from your wardrobe.
Express yourself with confidence and create a unique look that's all your own!
Blog Writer: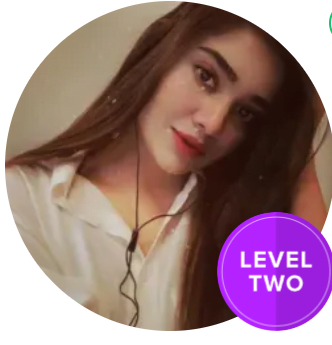 Meet Munazza – A clothing professional from Pakistan. With years of experience in the fashion industry, she has the know-how to make any look feel fresh and unique. Whether you're looking for a stylish outfit for a special occasion or an everyday wardrobe revamp, Munazza can help you look your best. Ready to take your wardrobe up a notch? Get in touch with Munazza in Asattractive – she's sure to have just what you need!