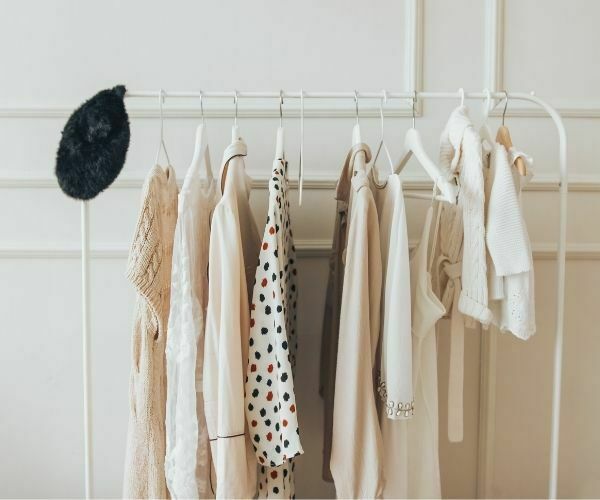 Wardrobe Essentials Every Women Should Own
Are you tired of the continuous closet cleanouts and want to build the wardrobe essentials 2022 to get a great kickstart on the basics? You need to understand a few things before grabbing onto a dress or a pair of leather pants and even a tee. It may take a few years for you to get the best closet, but through the tips and tricks we have right here for you, you will get the perfect jumpstart!
What Pieces of Clothing Should You Get?
When it comes to buying or when that time of the year comes close when all the pieces you have been eyeing go on sale, do not just grab everything in a hurry. Be Patient! Instead, focus on improvising your basics first.
That's right! It's essential to have wearable, long-lasting clothing that makes you look gorgeous. So what should you be on the lookout for? Keep reading to find out!
7 Women's Basics Style You Have to Get Your Hands On!
A Basic Tee:
Owning a solid color basic t-shirt is a wardrobe essential. Look for more, do not restrict yourself to black or white t-shirts. Instead, you can get blues, yellows, and even a bright red.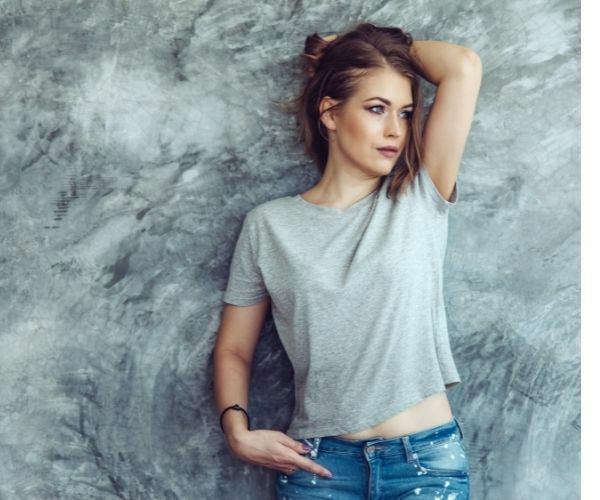 Yellow may be your color, or light blue may bring your eyes out. It is all about owning the right clothes. Getting clothes that will last you longer is always a plus because they remain a wardrobe staple!
Silk Cami Tops
Silk can never go out of fashion! Owning a silk cami is the perfect oomph for your night-out outfit. Black jeans, a baby pink silk cami, your heels, a nice crossbody bag, and ta-da! You have yourself the perfect outfit. You can easily find silk camis in your favorite brands. 
Zappos has some fantastic options for silk camis and even Zara or H&M. Try Zappos. It's just about having a good eye, and once you develop that, you can get your hands on the clothing items that will last you longer. 
Keep in mind that these silk camis look good in pastels and owning or two dark colors can make you stand out and look bold. Who doesn't want that? Layer them and wear them with some culotte pants, or a good pair of denim and even shorts. They can be worn casually or for a party and even for work. Suit it up and down accordingly!
A Good Pair of Jeans:
You may have heard this a million times, and it is true, having a good pair of denim is essential. Amongst the list of clothing items for women, your denim is the most significant piece of clothing. Denim clothes are the essential dress for your daily wear.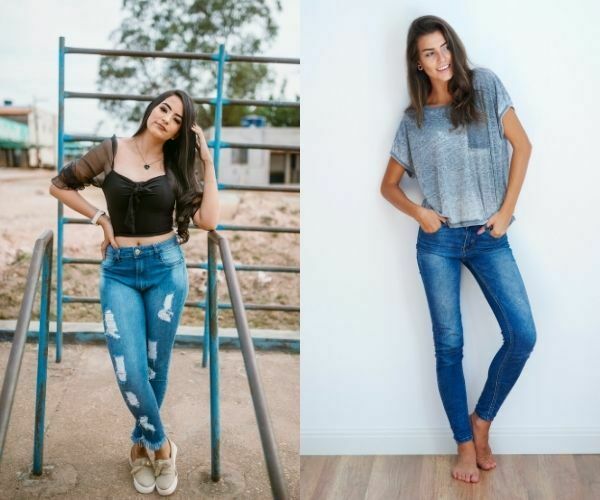 Today you will find people wearing multiple trendy jeans. From mom jeans to boyfriend jeans to wide-legged jeans and even flary ones. You name it, and you will find it out there! Denim is mostly a popular clothing item because they are pretty versatile and easy to manage, which is what wardrobe essentials 2022 is all about.
Pair it with sandals, flats, a good pair of boots, and even heels. Rock the look with a bodysuit or an excellent flowy blouse and a colorful off-the-shoulder top. Let your hair down and look gorgeous!
Get a Good Jacket or a Blazer!
From the women's basic style that you are aiming for, owning a jacket or a blazer is significant. The best part about these jackets and blazers is that you can make them work all year round. A white t-shirt, denim jeans, and a good denim jacket look pretty solid on an autumn day brunch.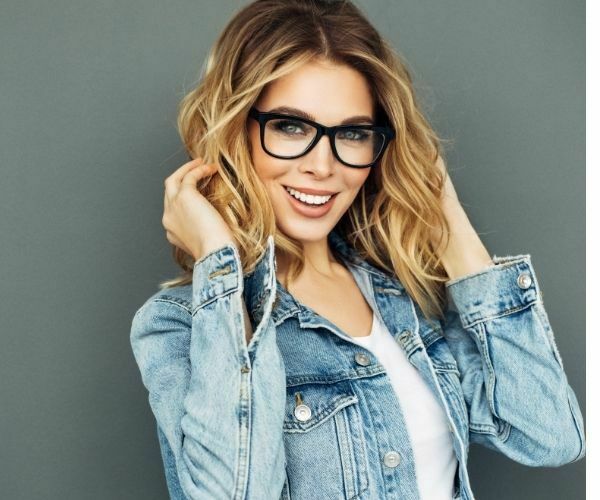 You can even get a biker's jacket and pair it with an exotic pair of leather pants, cargo pants and a bodysuit. Looks pretty sleek and can be worn on a cold winter or autumn night. The same leather jacket, a white t-shirt, and even jeans with white sneakers. Looks pretty cool and perfect for a casual running errands day!
Jump Suits or Full Body Suits:
These are a classic! From the wardrobe essentials 2022, owning a good jumpsuit or full bodysuit can be the perfect closet staple. Jumpsuits are pretty flattering; they make your curves stand out and give you a complete look. Pair it up with suitable accessories, heels, and a small crossbody chain bag or a tote, and you are good to go.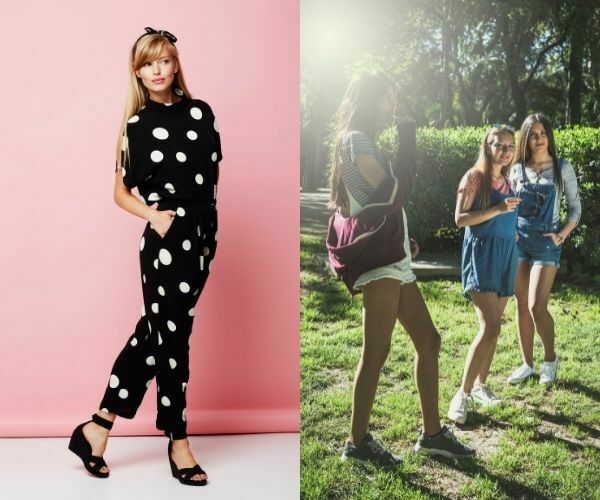 They are an excellent alternative to long dresses, available in various prints, solid colors, and a variety of materials. Silk is a good option, even georgette, because it's flowy and doesn't stick to the body. It's a fun outfit that can be worn if you want to be comfortable, move around freely, and look stylish.
Heels, Sneakers, and Boots: Get Them All!
Some things are closet staples, and you need to have them ace your shoe game when it comes to footwear. A good pair of white sneakers, black boots, and basic heels in black or gold is essential. Women's basic style includes wearing a good pair of sneakers; white goes with all.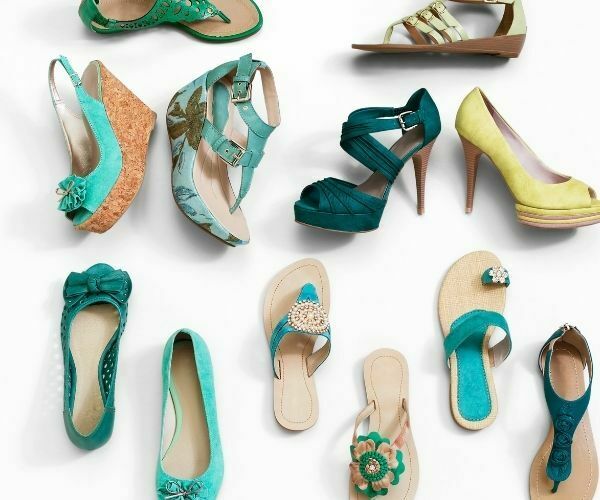 You can wear it with dresses, jeans and even jumpsuits. Heels can be the right fit for dressing up and down; for instance, you can wear neon heels with jeans and a white tee. This will look pretty good, especially if you go out for lunch with friends. Grab a jacket for a night out to complete the look. 
Accessories and Bags:
Accessories and bags are essential to complete the look. They can help you express your style, and they can also make you feel better about yourself.
Some people wear more accessories than others, but every person should own at least a few to complete their look.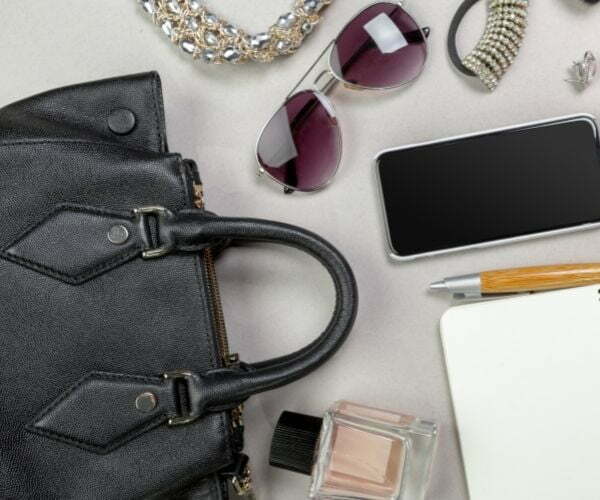 You should choose suitable shapes, colors, and textures to match your outfit or even just your mood. Gold accessories complete your look; they make you feel fancy but on a budget. You can get chunky bracelets, gold hoops, and even a good pair of gold watches. 
Bottom Line:
All of the wardrobe staples mentioned above will make women's basic style achievable. Suit them up or down. It is all up to you. Just make sure you carry it with confidence!