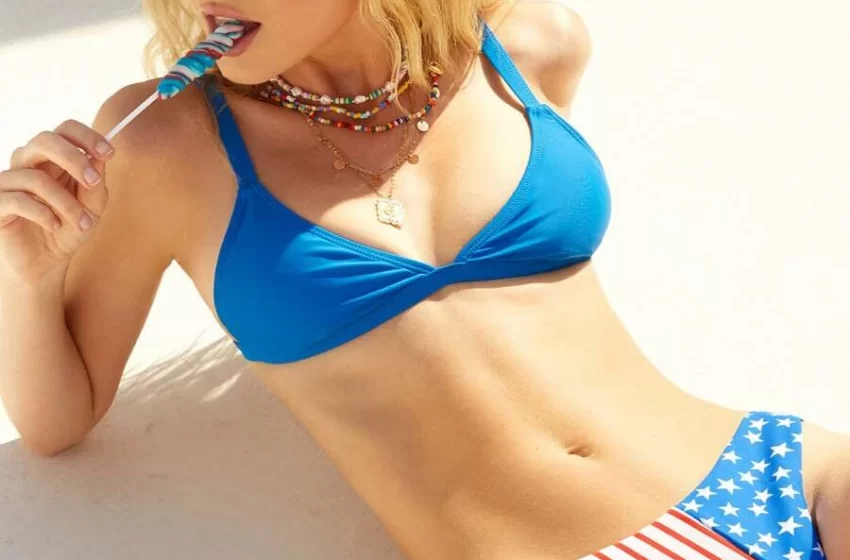 American Flag Swimsuits: Patriotic Style Swimwear You Should Try
[2023-3-30 Update] 2023 Summer is coming, are you struggling to choose the proper swimsuit when facing so many types and patterns? Then, American flag swimsuit isn't a bad choice.
For patriotic worshipers or fashion lovers, American flag swimsuits are popular choices.
These sets are perfect to wear to the beach, pool party, sports fitness or vacation and so on.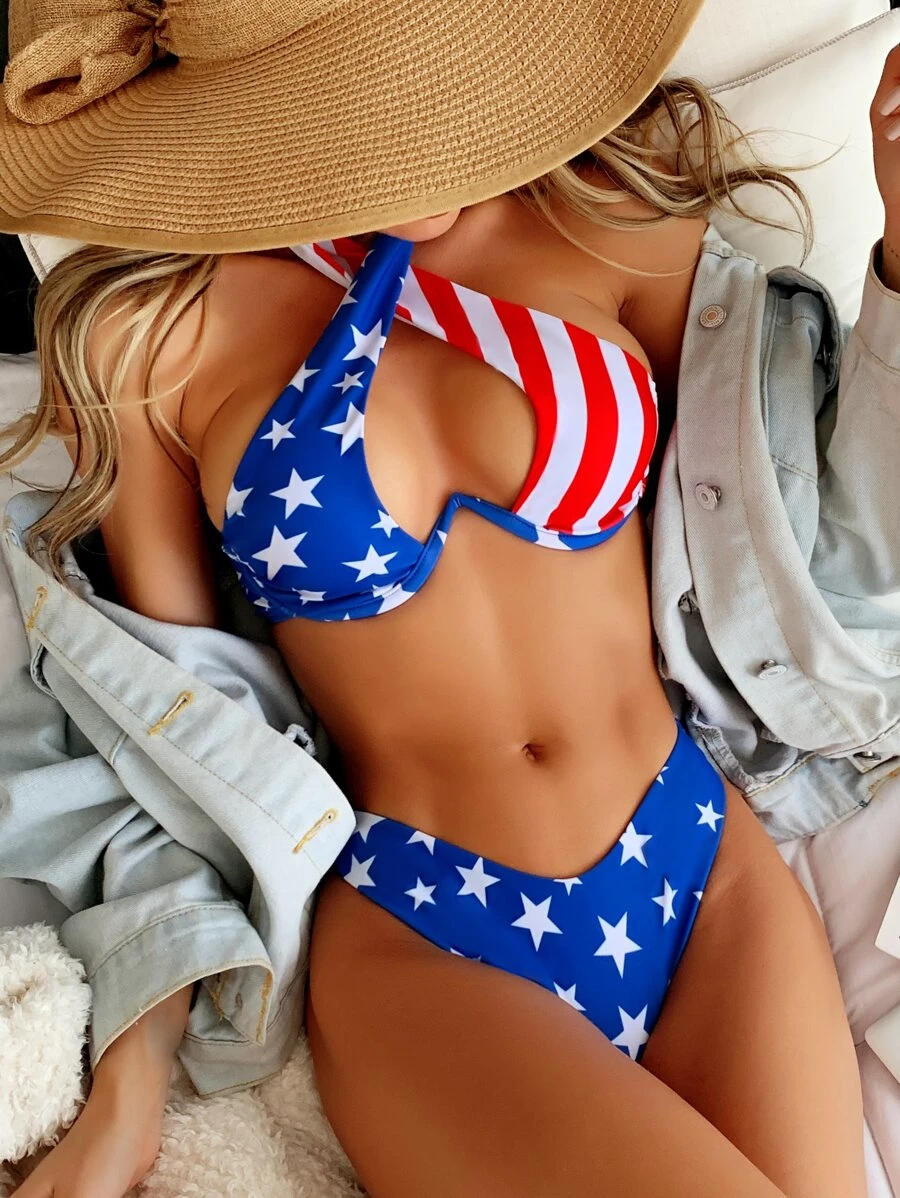 Today, I will introduce some details about patriotic style swimwear, explain why it's worth a try and share several ways of matching with other accessories.
In fact, the American flag bikini has made an appearance on many a famous body, such as Lady Gaga, Donna D'Errico and Jessica Simpson, they are a few of multitudes of celebrities who wear it with pride and let their love of liberty shine.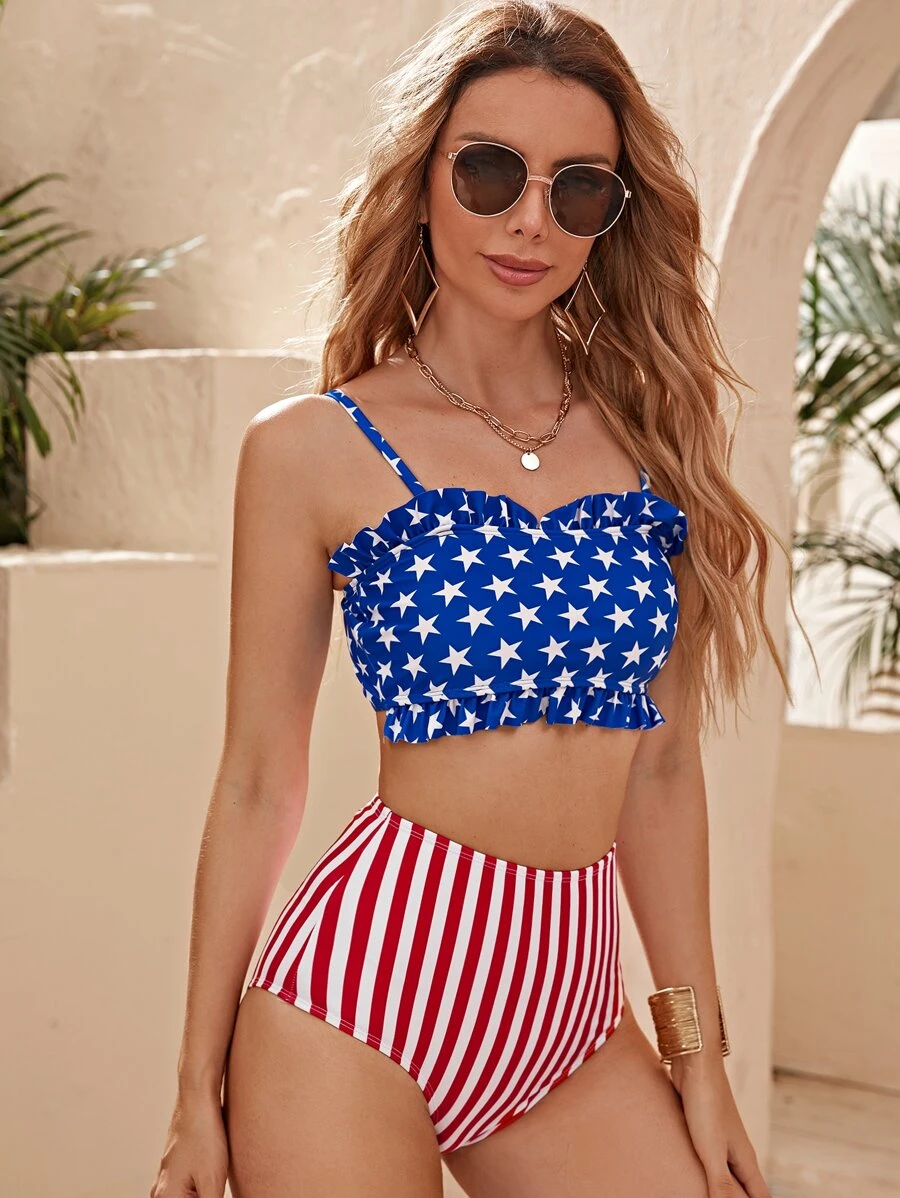 And except these celebrities, we can also get positive feedback from public.
Then, we could see some shoppers' reviews about it together, and share my own insights and some suggestions for optimizing the combination.
True Reviews From Amazon Customer Who Purchased American Flag Swimwear
"Fantastic fit and looks great", "Cute suit and fit nicely! Great buy!", "Looks amazing", "Fits comfy and it's patriotic", "Super cute and great fit!", "If you're looking for a cute and sexy patriotic swimsuit, look no further!" "I'm very pleased! I'm so ready to wear this suit during my 4th of July trip!", "it will work well for boating on July 4th"…
From so many such online reviews, we could know many people are fond of "American swimsuit——patriotic swimsuit" and it's nice and suitable for some occasions in daily life, especially some important and memorable days, such as on Independence Day and Flag Day 2023.
In a word, American flag swimsuits is a great way to show a unique dressing style and display American pride at any summer swim event.
Different Patterns Patriotic US Flag Swimwear
Patriotic American flag swimsuit has many styles: tankini, string bikini, push-up bra, one piece swimsuit or just a simple style.
And these swimsuits come in different patterns that display the red, white, and blue colors of the United States flag.
There is a blue bikini top with white stars matched with red and white striped bikini bottoms or blue top matched red and white bottom.
Or, some patriotic swimwear use two different patterns on the bra top.
One bra cup is made with blue star fabric while the other cup is made with red and white stripes.
This untraditional style is eye catching. Besides, the blue-white stars and red-and-white stripes intersect. It's also a good choice.
How To Match American Flag Swimsuit?
Common swimwear bra top styles include triangular cups, molded cups, bandeau, and strapless.
Swimsuit bottoms include ancient bikini style, thong style, full coverage panties, and boy shorts.
Some prefer vertical striping because it provides a slenderizing effect for the body.
When you wear the American flag swimsuit, you can add other accessories of the American flag to match.
If you have long hair, you can wear hair bow with red white striped matched blue white star pattern.
Which looks very harmonious. Or, American Flag Criss-cross Hairband will make you simple and elegant, if you don't like too complex in your haircut.
When it comes to accessories, earrings are also indispensable.
If you want to wear unique and eye-catching earrings, American flag earrings are also a good choice.
And when you feel that it is too troublesome to find a single accessory one by one, you can also try a combination package with US flag pattern.
Yet, when you're wearing a cool patriotic swimsuit but you're afraid of the sun, you can put on your American flag cover-up, which fits in as a full set of clothes.
When it comes to sun protection, sunglasses are also essential. The look that contain patriotic swimsuit and American flag sunglasses is cool.
Of course, it's also an essential item when you are at any outdoor summer swim event.
Having known so many details, are you impressed? Patriotic style swimwear is worth a try!
Blog Writer: Sonia Chan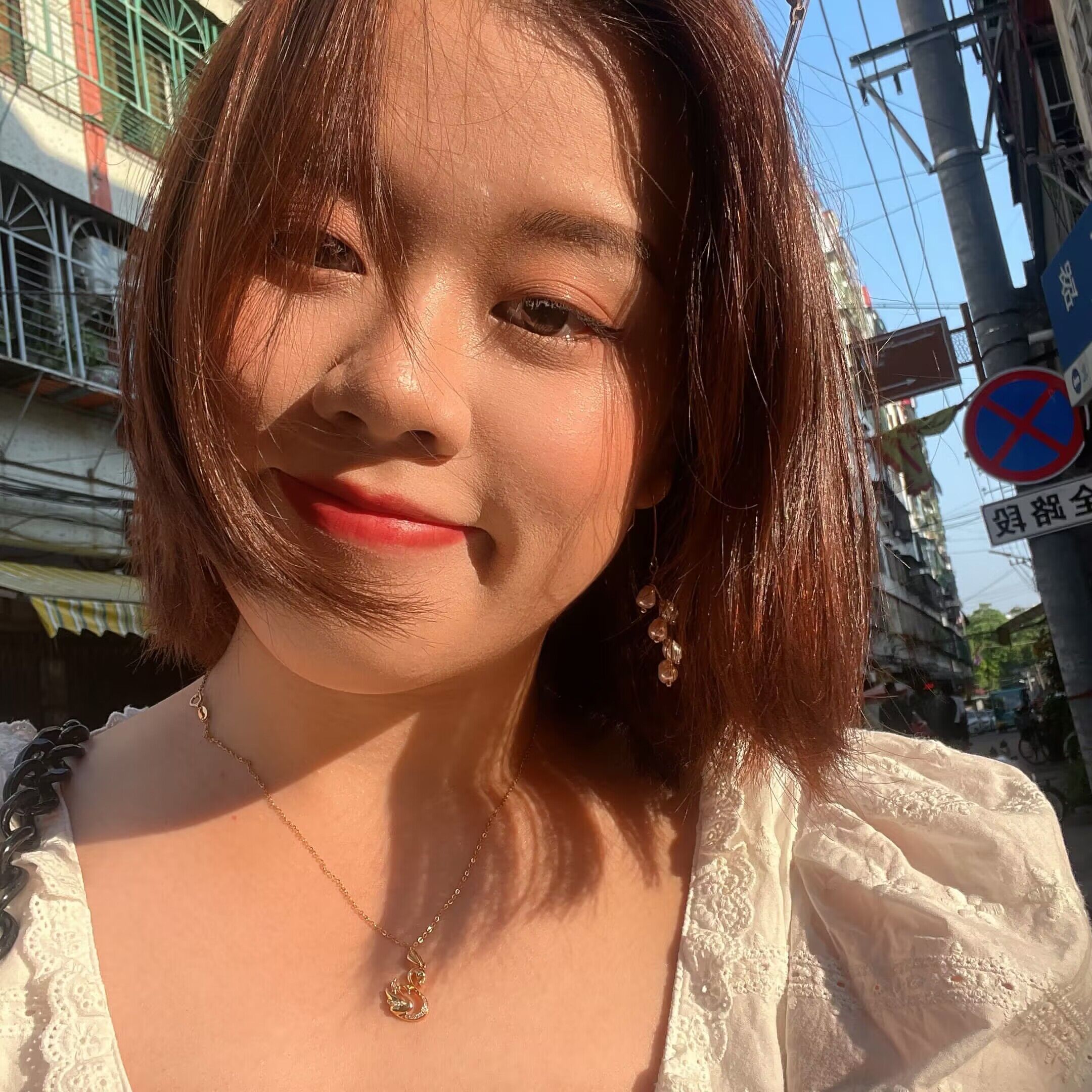 Sonia Chan is a fashion designer and blogger. She can speak both English and Spanish and she is also a freelance writer. She has been focusing on creating women's apparel and accessories for 6 years. As a creative worker, she is good at observing stuff around daily life, and keen on integrating modern elements into her collection. Sonia loves to share, bringing the latest fashion info and her opinions into her articles. Check her facebook to know more.