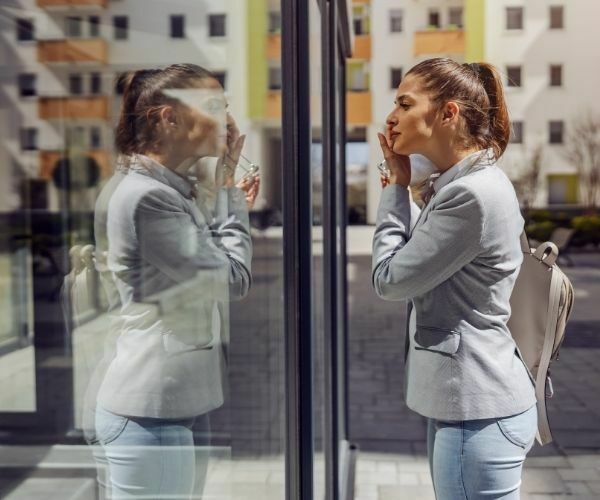 How To Wear Casual Style: Women Dress Guide
Are you hanging out with your friends on the weekend and can't decide how to wear the perfect 'casual' clothes? Or are you going with your partner and need something casual yet perfect to look not very dressed up but proper? Then you are at the right place.
We have curated a list for you to guide you through your closet and help you find the best casual attire for a fun lunch date, a casual outing with friends, or a brunch with family on a fine Saturday morning. Let's delve into the details and find the best outfit! The casual is suitable for daily wear too.
Casual Outfit & What is the Hype?
'Dress Casual but Chic' is widely used by multiple people today. The hype of a casual outfit is high because people find it comfortable and easy to wear on any occasion.
Casual Outfits has been around for decades, but it's been on the rise in recent years. It's not uncommon to see people wearing it at work, school or even on a date. But what exactly is casual, and how would you define it? Keep reading to find out!
Defining Casual For You All!
A Basic Tee Make The Perfect Causal Style Colthing:
Owning a basic solid color t-shirt makes you stand out in your casual game. That's right. It doesn't matter if you are headed down the block for coffee or your friend's birthday lunch. You can make your outfit stand out and look effortless at the same time.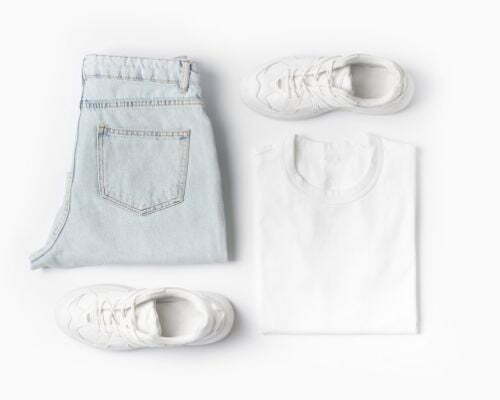 Pair a white t-shirt with a good pair of blue jeans and some fun colored flats or go bold and wear some strappy heels, carry a crossbody bag, and curl your hair for an effortless look.
You can even wear culotte pants, some strappy flats, and a red lip for an evening look. There is so much that can be done with just a basic tee. Pairing it with good ripped jeans and white sneakers will make you look casual yet chic. Add some gold accessories and a watch to finish the look.
Oversized Hoodies or Sweatshirt Is The Better Matching:
Who said oversized looks shabby? It doesn't! Hot during the day and a little chilly during the night? Beat the cold in the evening and the heat midday by pairing your oversized sweatshirt with a pair of jean shorts.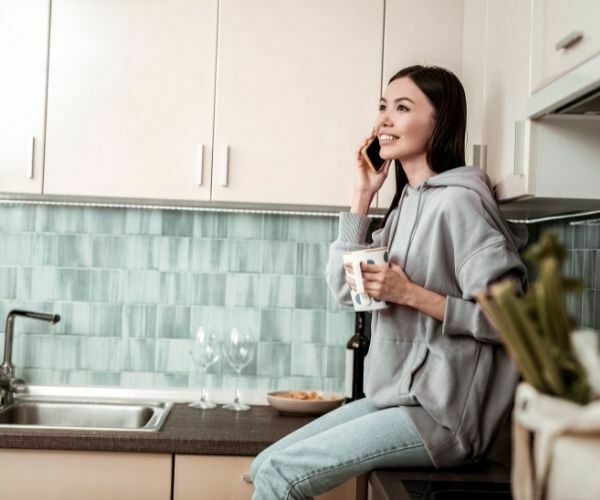 This combo can look great, especially if you make a high pony and pair it with a good pair of sunnies. You can tuck it in or even wear it with leather pants or a leather skirt to make it look even more fun. You can also wear your oversized hoodies or sweatshirts as dresses with a bold color belt and rock the look!
Good Pair of Denim Is 100% Suitbale:
It doesn't matter if you are a bare woman or have a closet of a fashion icon. Owning a good pair of denim is imperative. Got a business lunch and a party later?
Denim is an excellent idea. Grab a chiffon top and tuck it in, paired with some well-pointed heels or canvas shoes.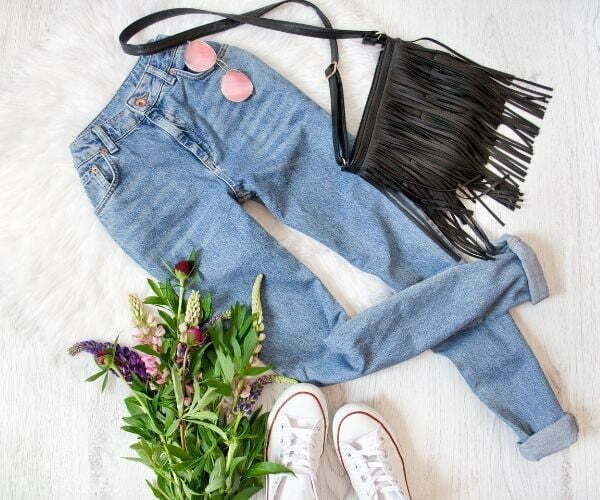 You can then wear the same jeans, high stilettos, and an off-shoulder top for your party later. Elevate your looks from casual to dressed up to fun wearing the same jeans. It all comes down to pairing the correct items and making your look relaxed yet put together!
Dresses Never Go Out of Fashion!
Summers is all about letting loose, and that means prioritizing comfort! Casual clothes are a summer essential. Your attire should be breathable yet chic. On the inside, you may be burning, but your casual clothes can easily lay off the heat and make you feel better. That's when long and short dresses come into the picture.
Imagine wearing a short, fun summer dress with flip flops or a good pair of flats for a date with your partner. Linen is preferable because of how flowy it is. Even if you end up sweating, your clothes won't get stuck to your body.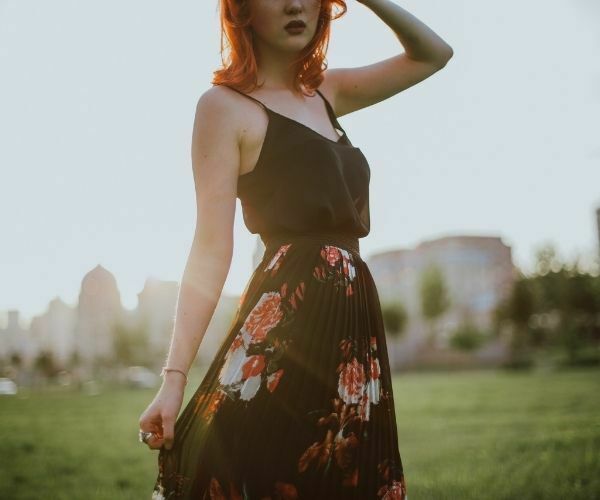 Long dresses are also an excellent way to dress up and dress down. It doesn't matter if it is summer or winter. You can wear a good pair of knit sweaters, with long boots to go with. Carry a small crossbody bag, and if it's the summer, then a clean bun would look good, but you can open your hair if it's a bit chilly.
Make a Statement with a Jacket or a Coat!
A temperature drop means you can bring out all your furry coats and long trench coats! You can even wear denim jackets to make your look casual yet perfect.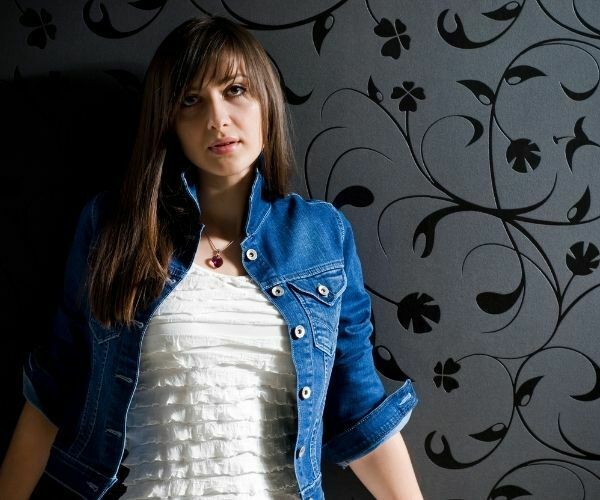 Wear a basic pair of t-shirts and sweats with a denim jacket, a furry hood, and a basic jacket. You can also wear a long coat and sneakers. Monochrome or bold colors both go perfectly in winters, so choose accordingly!
Matching Separates
One of the trendiest yet casual looks these days is a good pair of matching separates. Not only is this a perfect casual yet comfy look, but it makes you look really put together. Wearing a bold color or black doesn't matter. It's all about styling it properly.
Wear it with gold jewels, rings and a good pair of heels. Or you can also wear a pair of sneakers and dress them down with a tote bag to look professional but comfortable.
Does grocery run? Check. Walk in the park with your partner? Check. Casual spa date with friends? Check. This outfit works with almost all types of outings! Wear a red, mustard, or even a black matching separate and see for yourself!
Good Shoes Make an Outfit!
Shoes are part of your outfit and are a complete game changer! That's right. You can make or break an outfit with a good pair of shoes.
Buy a good pair of scandals, bold colored flats, basic heels, and a pair of white sneakers. Keep in mind that comfort is key.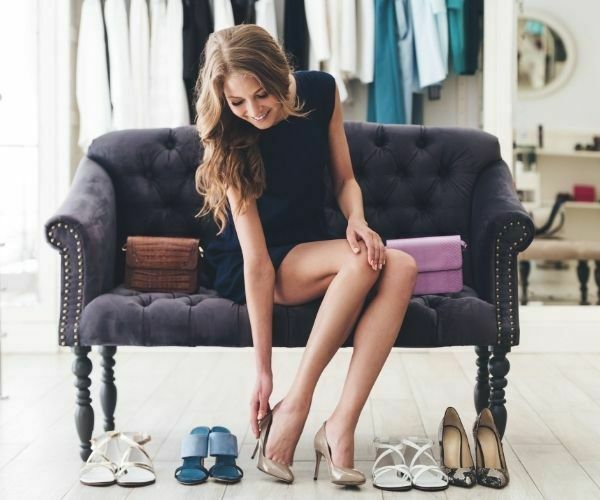 Wearing heels give you height and make you look classy yet chic. Whereas a good pair of sandals can make you look effortless, flats are always in fashion and are the perfect go-to if you want to play safe.
In The End Conclusion
With that being said, you have a series of items that you can wear daily or break the formal streak. Use items and keep in mind when wearing casual comfort is key! Grab onto those basic items, a good pair of denim is essential, and having gold accessories makes you look classy and amps up a casual outfit too. Go on a shopping spree and get all your casual outfits for the next season!