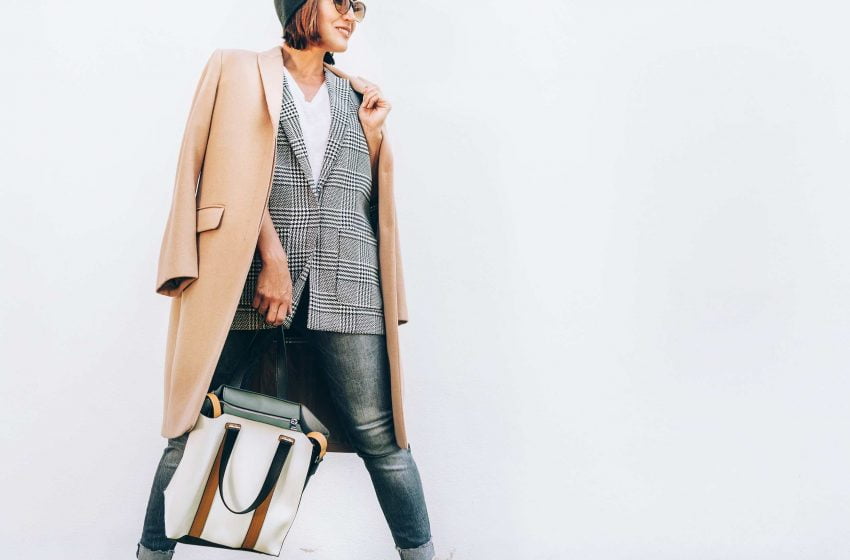 Best 10 Styles Clothing Wear By Daily 2022
Style in this generation is not only about dressing to impress but also about being fashionable and unique, which is why many women want to wear the best clothing o their daily occasions.
The word fashion has different meanings to different people, some like French dresses and some like jeans. Wearing the perfect clothes with the best accessories can make you feel confident, comfortable, and happy while setting a standard for others.
Have you ever wondered what the best styles for you to wear on daily occasions are? There are many different types of dresses available in the market, and they all vary in style, color, and shape.
Therefore, it is difficult to decide which dress would look good on you, but it's not impossible. This article will help you discover the 10 best styles for girls and women to wear on a daily occasion. There are so many styles for you to wear on daily occasions.
You can wear clothing style at work, school, shopping or going out. If you want to look beautiful, you must know the latest styles to wear in daily life.
There are so many different styles of clothes that it would take some time to go over them all. So here we will discuss only the most popular styles of women's clothes and give you some suggestions on how to combine these styles with accessories and jewelry.
Boho style is always girly and sexy. However, it can be casual or dressy. It has a bohemian vibe to its own style. The outfits are loose and very feminine, kind of like hippie style.
The boho style clothing is free-flowing. It is also loose. You can have maxi dresses with long flowy sleeves that reach down to your feet. Also, maxi dresses are perfect for boho chic women. They have a lot of different styles that you can choose from. Maxi dresses are loose-fitting, and they are great for the summertime.
Wearing paired with sandals or cowboy ankle boot, or you can wear them with bare feet as well.
You can also wear a skirt above your knee-length and pair it with a crop top or even a spaghetti strap top. If you are wearing a spaghetti strap top, you should pair it up with a cardigan or even wear it open, so you get the boho style feel to it.
You can also wear a shirt with specific designs such as rose petals design or even little doodles on the shirt. If you want to get the hippie look, you should try Boho Style.
Lively Style Wear
The lively style combines bright and luxurious colors or black and white. It's about sexy and confident women who know what they want. Lively style can be defined by a combination of bright colors worn together or an all-black ensemble with an accessory (like a scarf) in a contrasting color. The styles on this list can wear at any time during the day, both to work and play. They're perfect for every woman who wants to look her best while still feeling comfortable. The following outfits are a few of the favorites that women wear regularly.
Outfit 1: Gray V-neck T-shirt, Black Skinny Jeans, Black Watch
This outfit is great for running errands around town or even going out for casual drinks with friends. Girls love it because it's simple but still looks put together. It consists of all neutral pieces, black and gray, but they're offset with a pop of color from the red earrings. To add some flair without going overboard, I like to add fun accessories that are easy to match with different pieces in my closet.
Cozy Look Wear
A cozy sweater will always be a part of the wardrobe daily. It's not just women's love for comfortable clothing, but also that college students wear it all the time. If you want to look stylish and elegant, you should avoid wearing sweaters with large prints.
It is better to wear simple sweaters because they do not make you look bigger or bulkier. If you prefer wearing oversized sweaters, choose short and loose dresses to balance your silhouette. As for pants and shoes, they are both important factors to keep in mind, too. Tights should be one of your most worn pieces this fall and winter. They're super comfortable, warm, and a great way to add variety to your outfits.
You can use them as an undergarment for fancier dresses (the best idea is to wear them under tulle skirts), or even jazz up a simple skirt or dress with some opaque black tights for a more put-together look.
If you're sporting a skirt or dress without tights, consider adding leggings underneath instead of wearing tights over your bare legs.
Leggings look more casual than opaque black tights and more professional than skin-tight yoga pants, so they'll fit perfectly into your everyday wardrobe. You can also wear leggings underneath a dress at work.
Chic Style Wear
Girls and women should be smart enough to choose the best style to wear daily. Because they want to look great in front of their friends and family, they should choose the right fit that matches the occasion. To create a chic style, girls and women should wear the right size clothing.
It is important to know your body measurement to choose clothing that fits you well. In addition, it is also essential to know how different styles match to get a good result of looking stylish. Girls and women need to find a good hairstyle to match their outfits.
A good hairstyle will make you look great when combining it with the matching outfit. Girls and women should consider wearing simple accessories such as earrings, rings, and necklaces. They should avoid wearing too many accessories to make them look tacky and unorganized.
Wearing high heel shoes is also an essential part of women's style as it makes them look elegant, confident, and attractive, especially when they wear them with cute outfits.
In addition, girls and women should also consider wearing comfortable shoes such as flats or sandals while hanging around at home or doing exercise as they are more comfortable than high heels.
Cool style
We can look at some of the best cool styles for girls and women to wear daily. Women's pants can make you comfortable. There are many styles of women's pants in which you can make your look perfect by wearing them. Black Skinny Jeans with Leather Jacket. This is one of the best outfits for girls and women to wear daily. The black skinny jeans with a leather jacket will enhance your personality and give you a stunning look.
Women's tops or shirts are mostly short sleeve t-shirts or blouses with jeans or pants. They like to wear long sleeve tops and long pants when they are at work. It is very comfortable for them to work. Some women prefer to wear a skirt instead of pants for this kind of occasion.
But most of the time, they wear a simple formal shirt with jeans or pants. For this kind of shirt, they can choose short or long sleeve shirt or blouse for their day to day fashion.
They can also choose the color pattern to match their jeans or pants. It is suitable for American girls who like wearing a big-sized coat to cover their body as it is usually cold in the winter season.
Sexy Style Wear
A sexy style is a style that makes you look more beautiful and feminine. A woman who has a sexy style will turn heads wherever she goes.
All other girls and women in the world want to look sexy to attract men's attention. Different styles fit their figures, making them look not only sexy but also stylish. Here are some of those styles that you can choose.
Tops: The tops should be of an appropriate size based on your body type. They should emphasize your curves instead of hiding them. You can choose a top style that is high-low, A-line, off-the-shoulder, and many others. These tops make you look sexy and fashionable at the same time.
Trousers: Trousers are also important to create a sexy style for women. You can wear trousers that come below your knee or above it. If you want to give your legs the maximum exposure, wear trousers below your knees; if you want to hide your legs, then wear them above your knees.
Skirts: If your legs are long, you can choose skirts that will show them off; if your legs are short, then skirts with slits will do justice to them; if you have a nice figure, you can choose miniskirts, midis, and maxis.
Hot Style Wear
Hot Styling and dressing are the most important attitude to make a perfect look. Hot Styling is an art through which you can show off your body figure.
The main benefit of hot style is that it makes your body look beautiful and have an hourglass shape, which is everyone's dream. It will reduce the extra fat and make your body look better than ever.
This style depends on the fashion of your country. Different countries have different styles, and you can choose according to your own choice.
Once you are in the dress, never forget to do up the bra straps. After all, you would not want to expose your bra straps to the world and look unattractive.
Yes, you can use the push-up bra for this style as well. However, ensure that the push-up bra you choose complements your dress and is not too noticeable. It will make a world of difference!
Retro Style Wear
Retro style is a nice choice for women who want to show off their curves and curves but still want to look good when wearing a bikini or sexy short dress. This type of dress has been around for many years now.
Still, it has only become popular recently because it provides an excellent alternative for those looking for something a little bit sexier yet conservative at the same time.
A characteristic feature of retro clothing is high-quality fabric, comfortable cut, and unusual color solutions. In addition to clothing, the retro style also includes decorating your home, furniture, and other interior elements.
Nowadays, retro style is widely used everywhere: fashion shows, music videos, movies, and TV shows. It's become part of everyday life for many people around the world.
You can see it on the streets every day. A retro-style dress is generally characterized by vintage-inspired silhouettes such as swing dresses, circle skirts, pencil skirts, A-line skirts, and wiggle dresses.
FreeStyle Dress
Free Stye is the latest trend in the fashion industry. It involves using free-flowing fabrics such as chiffon, georgette, crepe, and satin in bright or dual colors. Another key feature of this style is laces, ribbons, sequins, and beads to decorate the dress.
This style also provides ample room for experimentation. The freestyle is all about expressing yourself in pictorial and graphical forms.
You can wear anything like the slogan tee, graphic sweatshirt, printed denim, or something pictorial. The best thing is that you can mix and match it with your favorite casuals, such as skinny jeans, straight pants, or ripped jeans as well.
Freestyle fashion is characterized by various colors, textures, cuts, prints, and patterns.
The outfits have no real set principles or rules. It can be called a mix and match of everything that comes your way!
From mixing different fabrics to mixing different patterns, everything goes!
Freestyle fashion was popularized by famous personalities like Marilyn Monroe, Madonna, Farrah Fawcett, etc.
In The End Conclusion
It is imperative to get the dress in every occasion according to that occasion. There are many types of occasions, and it is hard to know the best style to feel great. You can search on the internet or watch the channel, but it's better to have here 10 best styles.