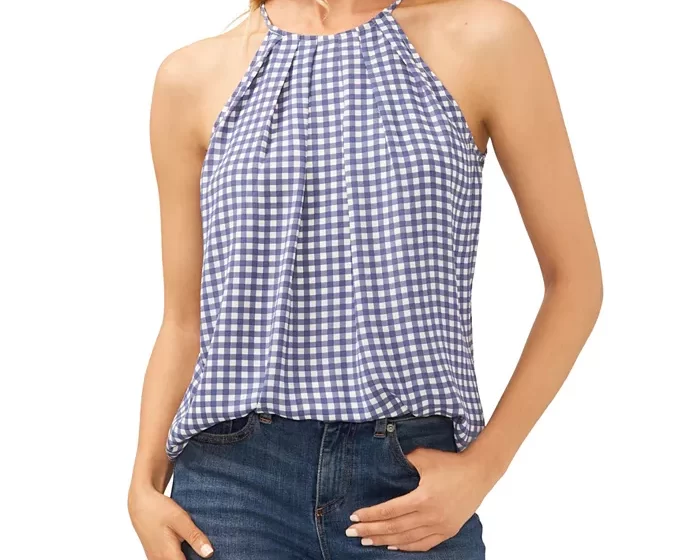 How To Find The Perfect Checkered Shirt: The Ultimate Guide for Women
Hi, fashion lovers! I'm absolutely thrilled to chat about one of my wardrobe favorites today – the checkered shirt. Women's fashion has embraced checkered shirts, making them an enduring classic. Now, they're a staple piece, adored and sported by ladies worldwide. In this guide, we'll delve into the world of checkered shirts.
Understanding the Intricacies of Checkered Shirts
Now, let's get to know our checkered shirts better. First off, not all checkered patterns are the same. You've got your gingham, tartan, and buffalo checks – each with its unique charm.
Gingham is the dainty one, with its small, even squares usually in white and another color.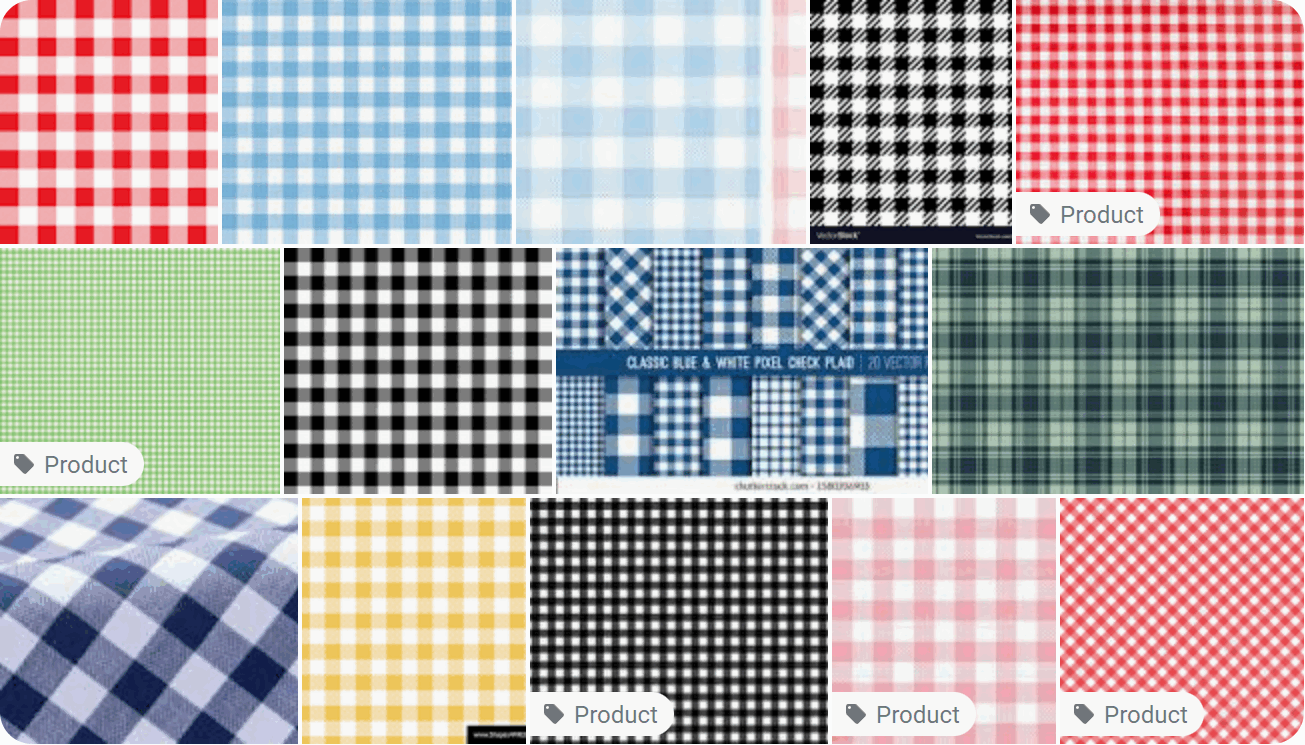 Tartan, often linked to Scottish kilts, is a bit more complex with its overlapping stripes of varying widths and colors.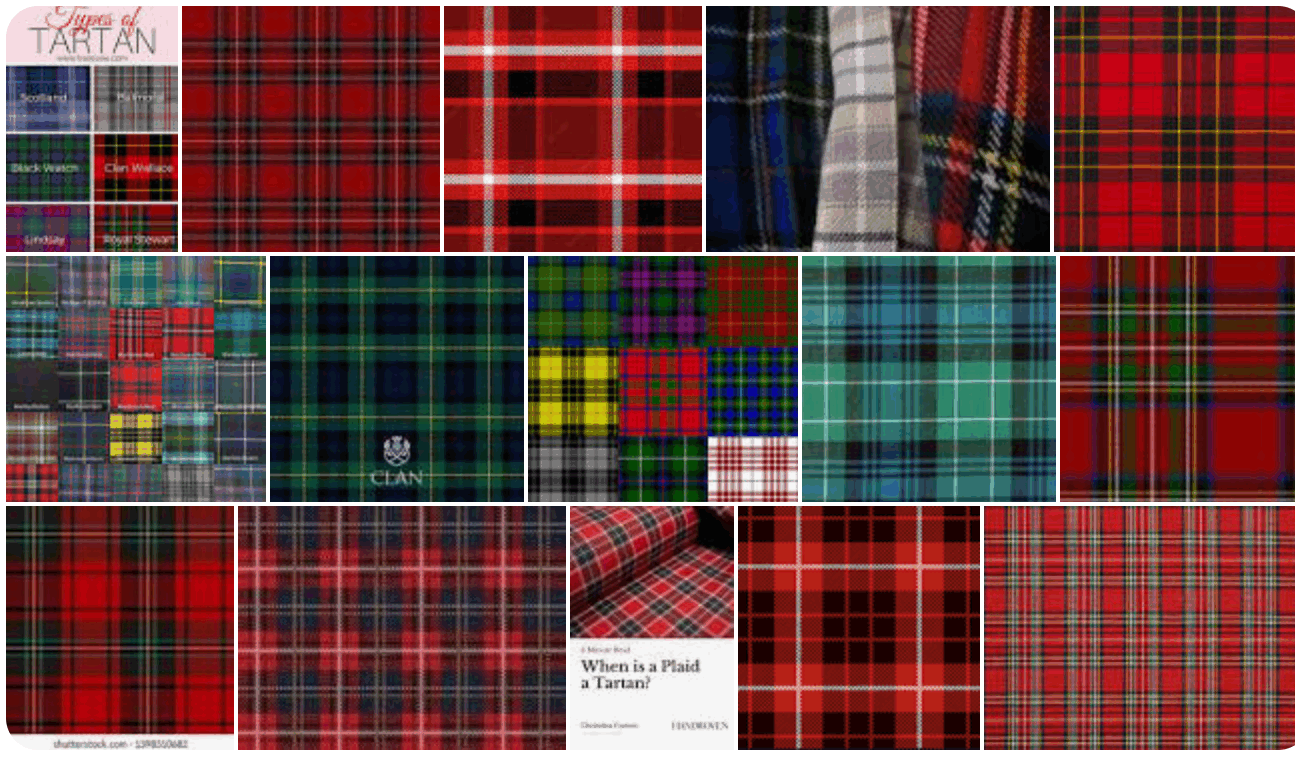 Buffalo checks are the big guys – large, bold squares usually in two contrasting colors.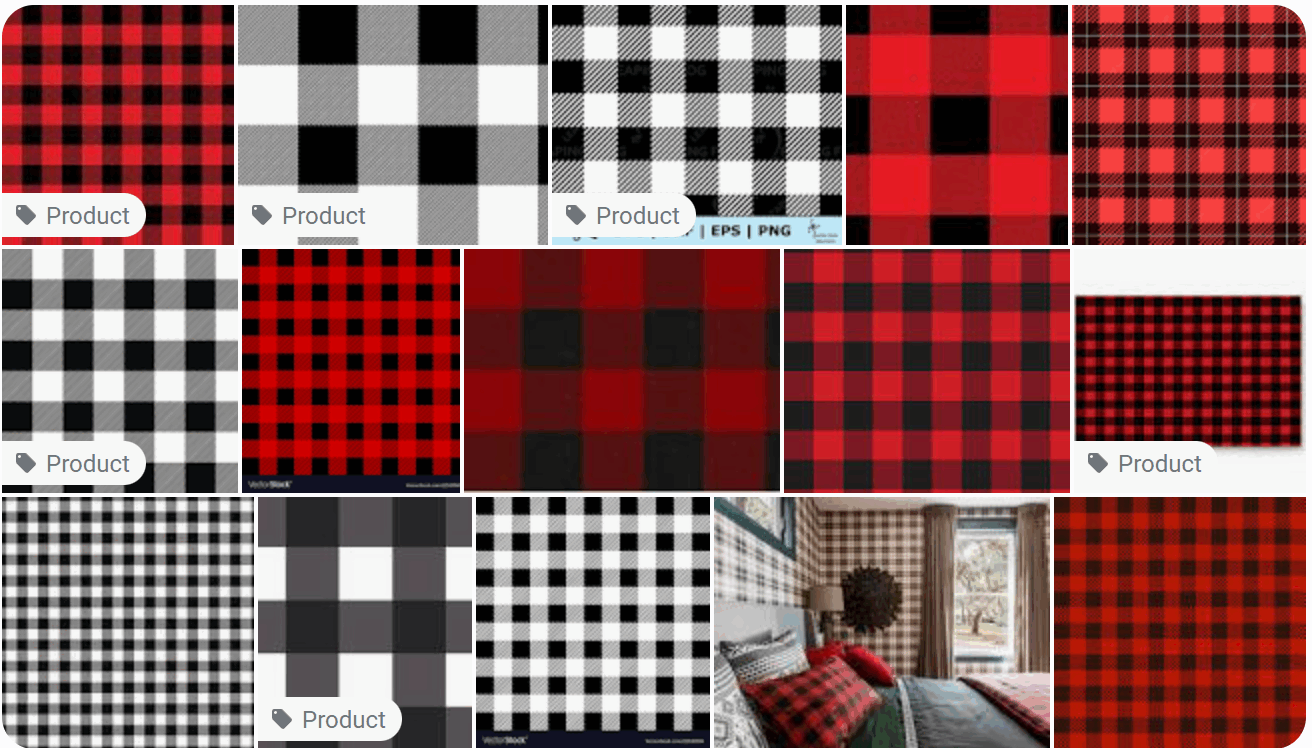 Each pattern tells a different style story, so choose the one that best fits yours.
Color, too, plays a significant role in checkered shirts. Light pastels whisper of spring and casual daytime outings, while deeper hues suggest fall and a more formal air. Bright, bold colors can add a pop to your outfit, making you stand out in a crowd.
So, when picking your checkered shirt, think about when and where you plan to wear it. The perfect checkered shirt isn't just about the pattern – it's a blend of pattern, color, and occasion. Choose wisely and let your shirt express your style story!
How to Choose Your Perfect Checkered Shirt
Material Matters: Choosing the Right Fabric for Your Checkered Shirt
Fit for You: Deciding Between Loose and Tailored Checkered Shirts
Dressing for the Occasion: Navigating Seasons and Settings with Your Checkered Shirt
The Final Check: Finding Your Perfect Checkered Shirt
Material Matters: Choosing the Right Fabric for Your Checkered Shirt
Choosing the perfect checkered shirt isn't just about the look – it's also about the feel. The material matters.
Cotton is a classic choice. It's lightweight, breathable, and perfect for warmer weather.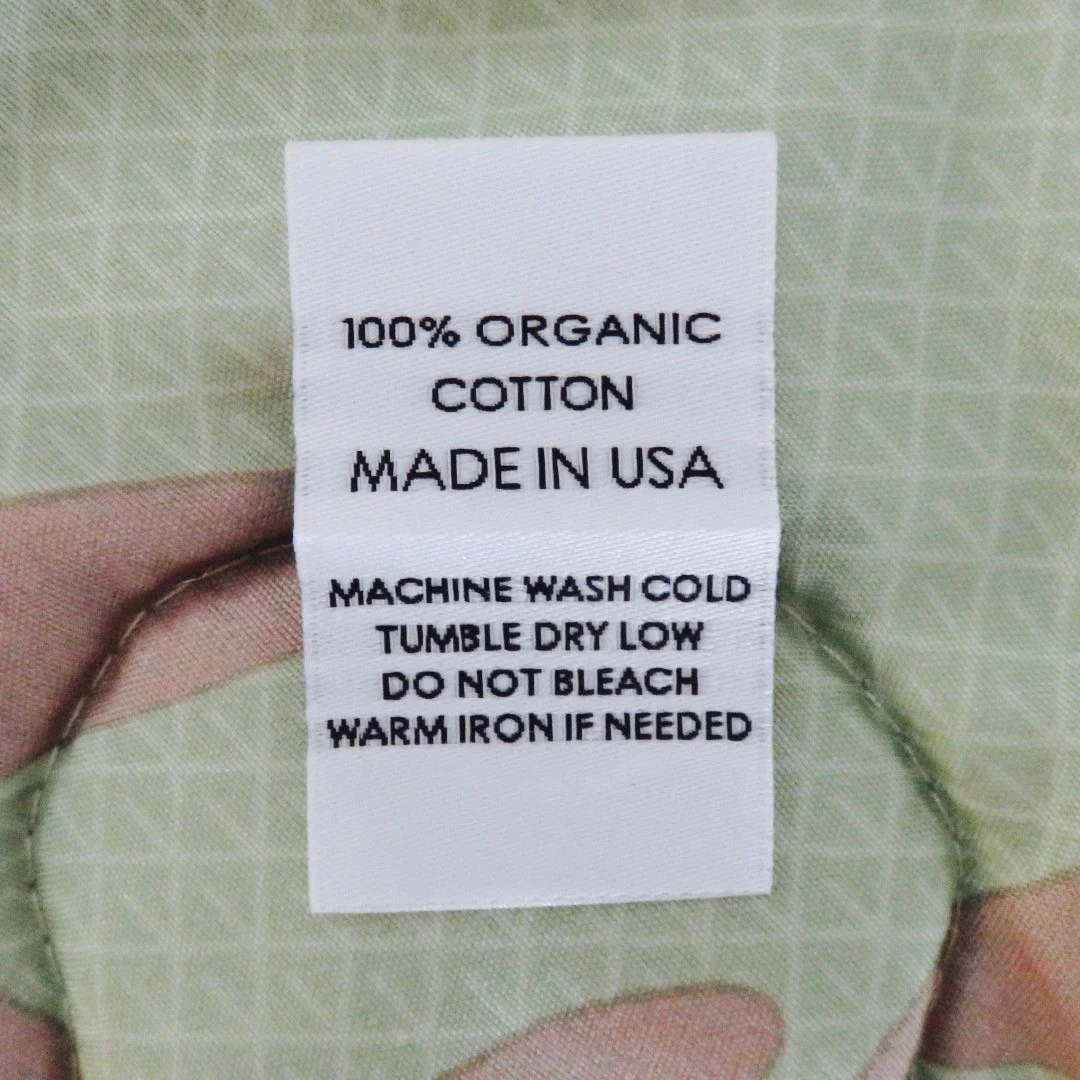 Flannel, on the other hand, is your cozy friend for the cooler months. It's soft, warm, and just screams comfort.
Linen, though a bit more upscale, offers a unique blend of coolness and style.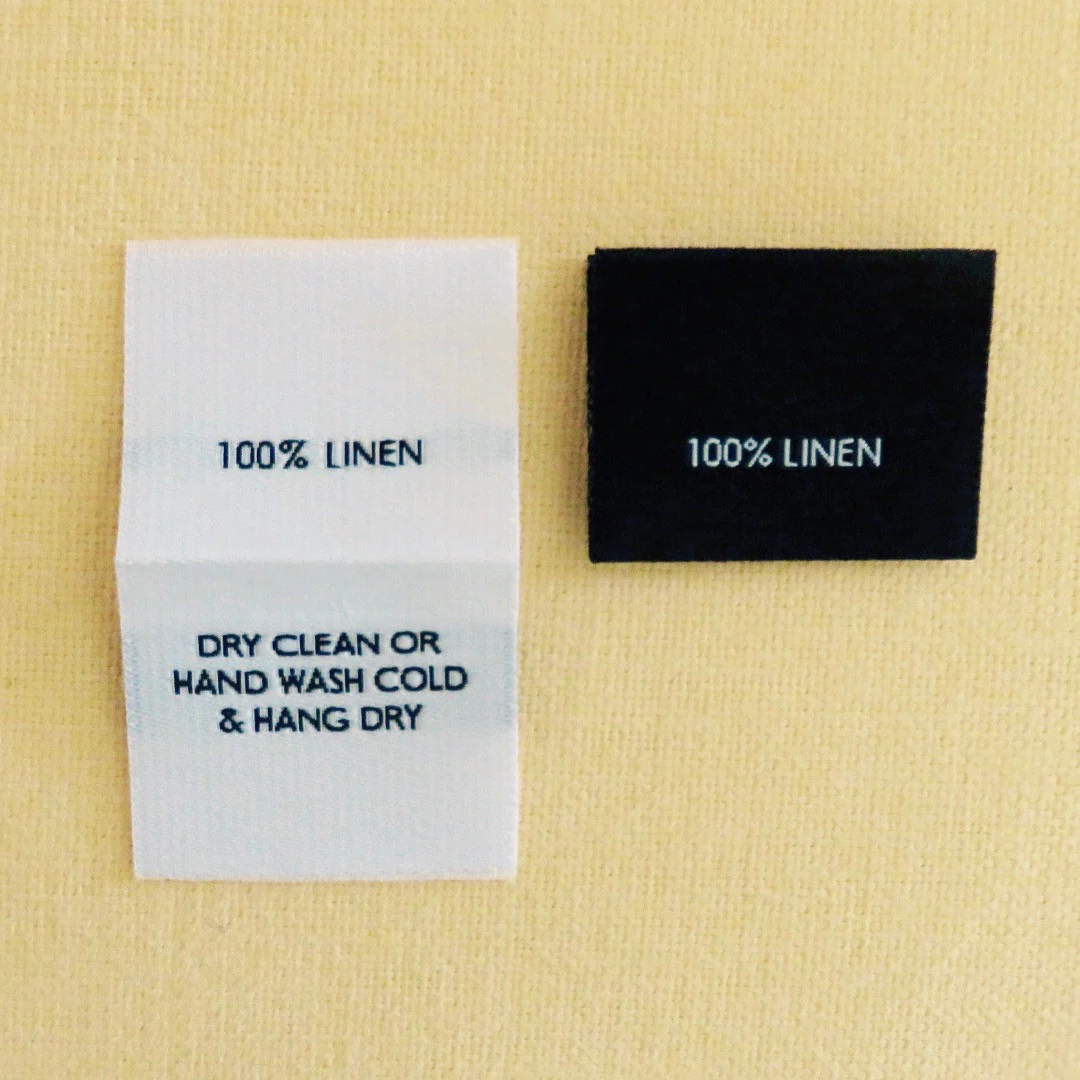 It's ideal for those hot summer days when you still want to look chic.
Fit for You: Deciding Between Loose and Tailored Checkered Shirts
Fit is another crucial aspect. Do you prefer your shirts loose and relaxed or fitted and tailored?
The loose fit gives a laid-back, boho vibe, perfect for a weekend outing or a casual day at the office. It's comfy, and it pairs well with skinny jeans or leggings.
The fitted style, meanwhile, lends a more polished look. It's great for creating a sleek silhouette and works well in more formal settings.
Of course, we can't forget the occasion and the season. In casual settings, a cotton checkered shirt could be your go-to. It's easy, comfy, and effortlessly stylish.
Just throw it on with a pair of jeans, and you're good to go. For a business casual setting, consider a fitted checkered shirt in a subtle color.
Pair it with a nice pair of slacks or a pencil skirt, and you're ready to rock that meeting. Semi-formal events call for a bit more.
Here, a linen checkered shirt could be just the ticket.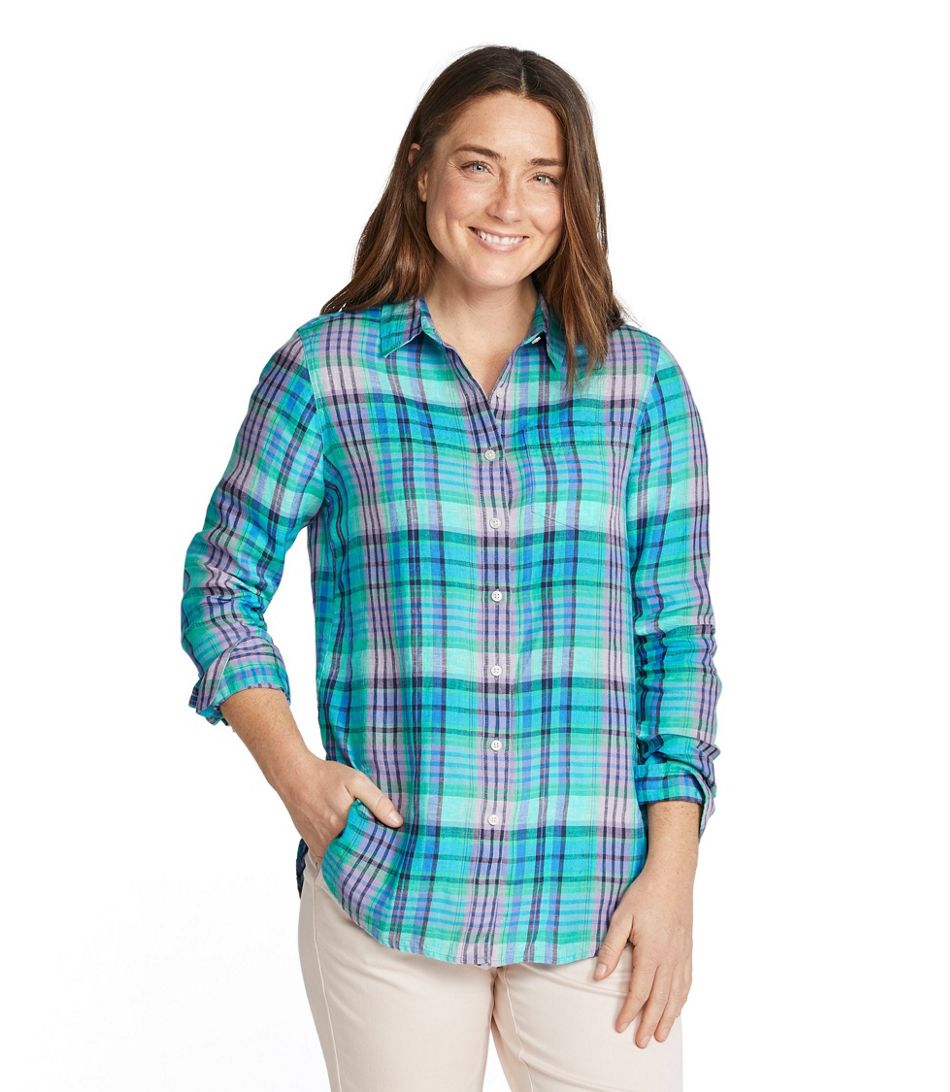 Team it with a nice pair of trousers or a chic midi skirt, and you've got a look that's both stylish and appropriate.
The Final Check: Finding Your Perfect Checkered Shirt
Remember, the perfect checkered shirt is one that not only looks good but also feels good and fits the occasion. Keep these factors in mind, and you'll find a checkered shirt that's just right for you!
Styling Your Checkered Shirt: From Basics to Accessories
Perfect Pairings: Bottoms to Match Your Checkered Shirt
Mastering the Art of Layering with Your Checkered Shirt
The Finishing Touch: Accessorizing Your Checkered Shirt
Perfect Pairings: Bottoms to Match Your Checkered Shirt
Let's start with the basics: pairing with different bottoms. Jeans, of course, are a staple. A well-fitted pair of jeans with a checkered shirt is a tried-and-true combination.
It's casual, comfortable, and undeniably chic.
Skirts offer a delightful contrast to the structured lines of the checkered pattern. Whether it's a flirty mini skirt or a sophisticated pencil skirt, the combination adds a touch of femininity to your outfit.
Shorts, on the other hand, give a relaxed, weekend vibe. They're perfect for a day at the beach or a casual summer outing.
Mastering the Art of Layering with Your Checkered Shirt
Next up is layering. This technique not only adds depth to your outfit but also allows you to adjust to changing temperatures throughout the day.
Over a tank top or T-shirt, a checkered shirt can serve as a light jacket, adding a pop of pattern to your ensemble.
Under a sweater or jacket, it can act as a stylish inner layer, with the collar and hem providing an interesting contrast.
The Finishing Touch: Accessorizing Your Checkered Shirt
Finally, we have accessories. They're the cherry on top, the final flourish that can make or break your outfit.
Jewelry, for instance, can add a touch of glam to your checkered shirt. A long pendant necklace or a pair of hoop earrings can elevate your outfit from casual to chic.
Belts are not just practical; they can also define your waist and add a dash of style. Opt for a thin belt for a subtle effect or a wide belt for a more dramatic statement.
Scarves, lastly, are a versatile accessory. Wear them around your neck, tie them to your bag, or even weave them through your belt loops for a unique take on the checkered shirt outfit.
The key to styling your checkered shirt is to let your personality shine through. Experiment with different combinations, layering techniques, and accessories until you find a look that's uniquely you!
Keeping Your Checkered Shirt Pristine: Care and Maintenance Tips
Clean and Crisp: Washing and Drying Your Checkered Shirt
Smooth and Neat: Ironing and Folding Your Checkered Shirt
Ready for the Next Season: Long-Term Storage Suggestions
Clean and Crisp: Washing and Drying Your Checkered Shirt
Let's talk about care and maintenance. First up, washing and drying. Check the label on your checkered shirt for specific care instructions. Generally, most checkered shirts can be machine washed in cold water on a gentle cycle.
Use a mild detergent and avoid bleach to keep the colors vibrant. When drying, air-dry your shirt when possible to prevent shrinkage and maintain its shape. If you must use a dryer, opt for the lowest heat setting.
Smooth and Neat: Ironing and Folding Your Checkered Shirt
Ironing and folding your checkered shirt properly can extend its life and keep it looking fresh. Always iron your shirt inside out to avoid any potential damage to the fabric or the colors.
Use a medium heat setting and steam if necessary to smooth out stubborn wrinkles.
When folding, lay the shirt flat, fold the sleeves in, and then fold the shirt in half from the bottom up.
This helps maintain its shape and minimizes creasing.
Ready for the Next Season: Long-Term Storage Suggestions
Lastly, we have long-term storage. If you won't be wearing your checkered shirt for a while, store it properly to preserve its quality. Make sure the shirt is clean before you store it away, as dirt and stains can set over time and become difficult to remove.
Fold it neatly and store it in a cool, dry place. You can also use breathable garment bags for added protection.
Taking good care of your checkered shirt ensures that it remains a versatile staple in your wardrobe for years to come. Happy styling!
Shopping for Your Checkered Shirt: Top Brands and Where to Buy
Trusted Brands: Quality Checkered Shirts That Last
When it comes to finding your perfect checkered shirt, it's essential to consider the brand. Several reputable brands offer high-quality checkered shirts.
For instance, Madewell and J.Crew are known for their stylish, durable designs.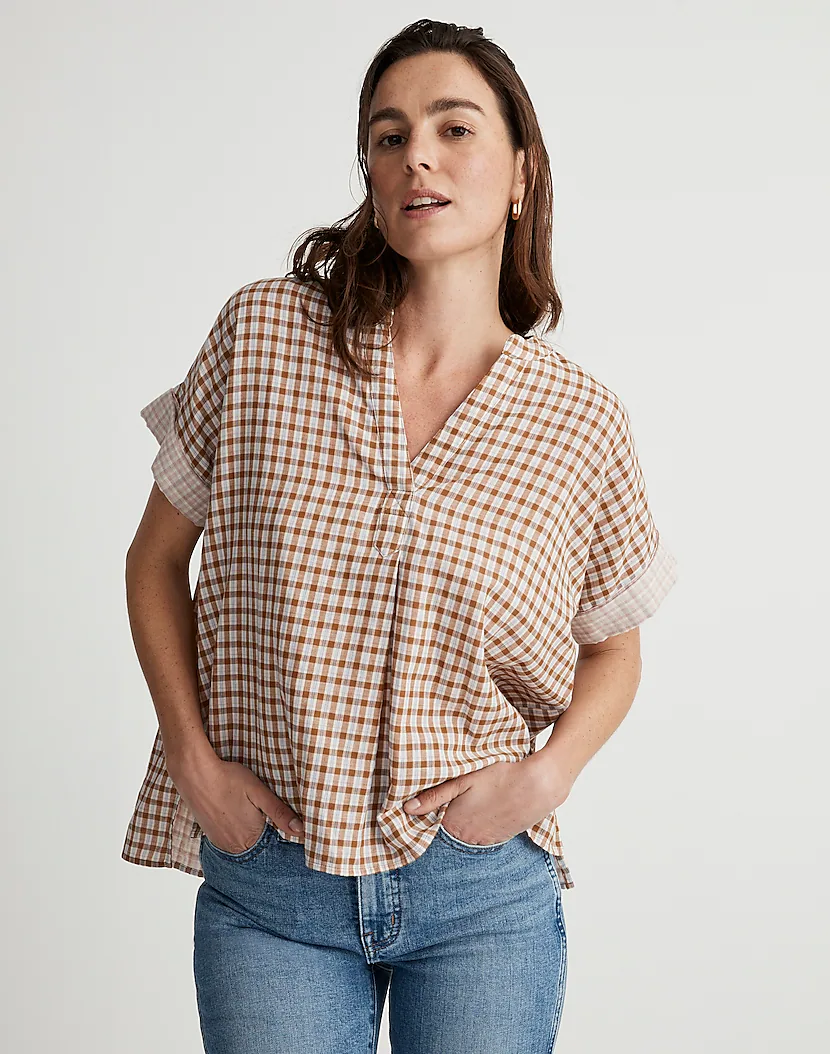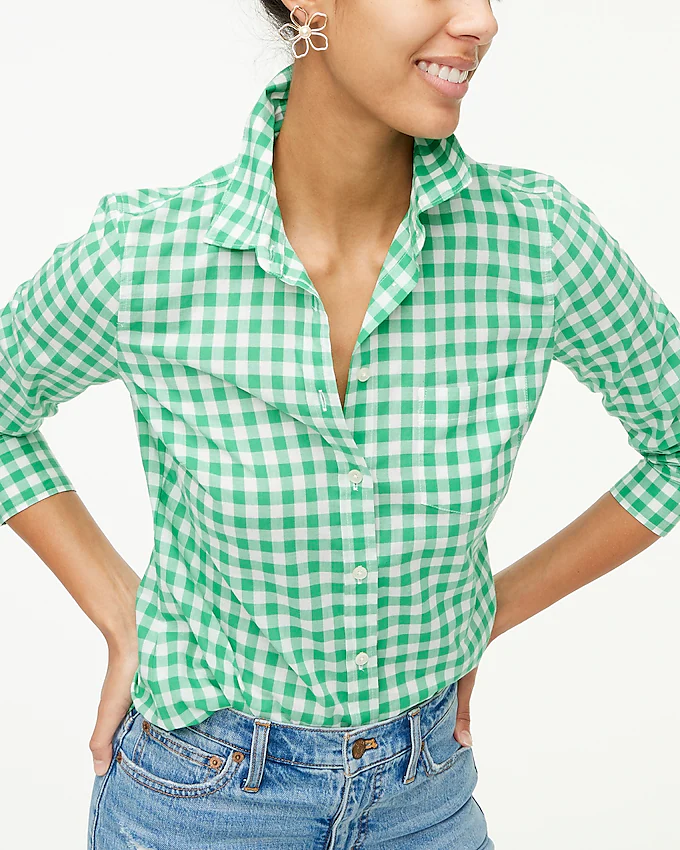 If you're looking for more relaxed, outdoorsy options, you might want to check out Patagonia or LL Bean.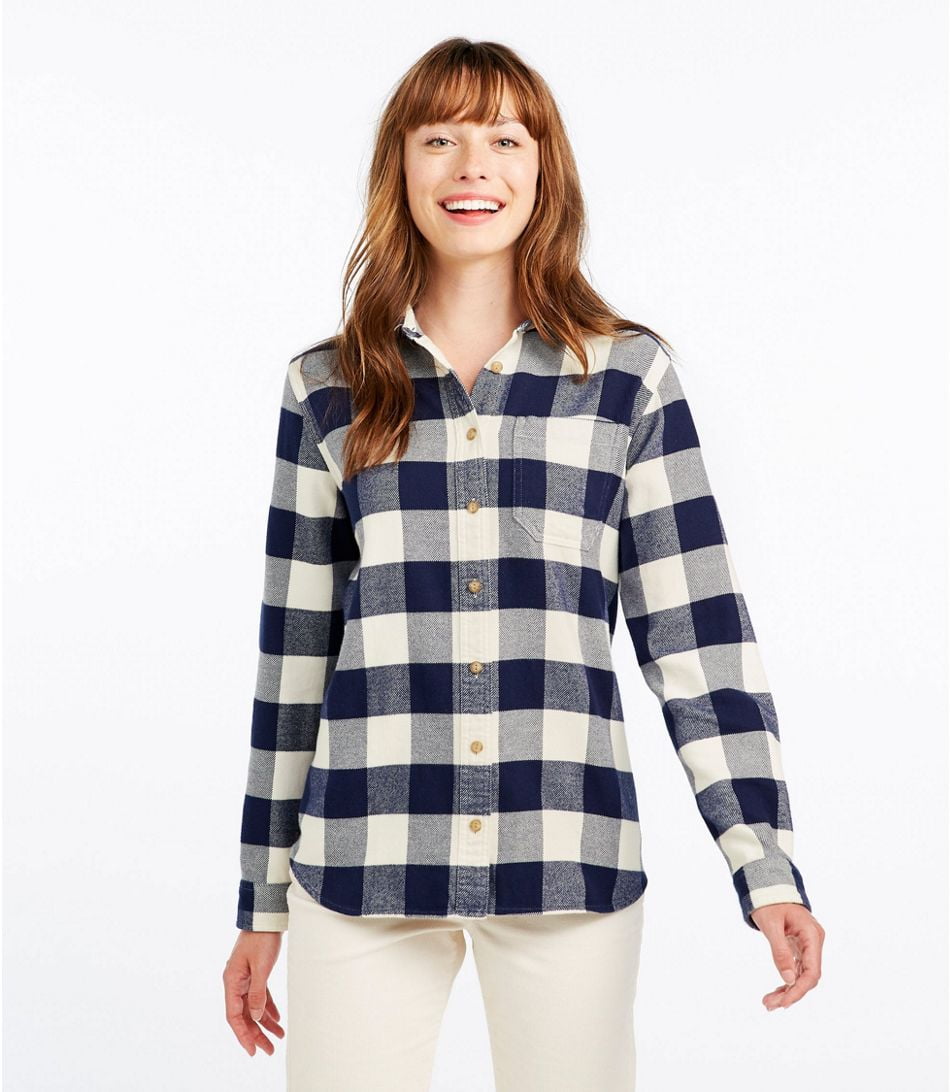 For a high-end, designer take on the checkered shirt, Burberry's iconic check pattern is a classic choice.
Where to Shop: From Online Ease to In-Store Experience
Now, where to buy your checkered shirt? Online shopping offers convenience and a wide range of options. Websites like Amazon and Zappos have extensive collections of checkered shirts from various brands.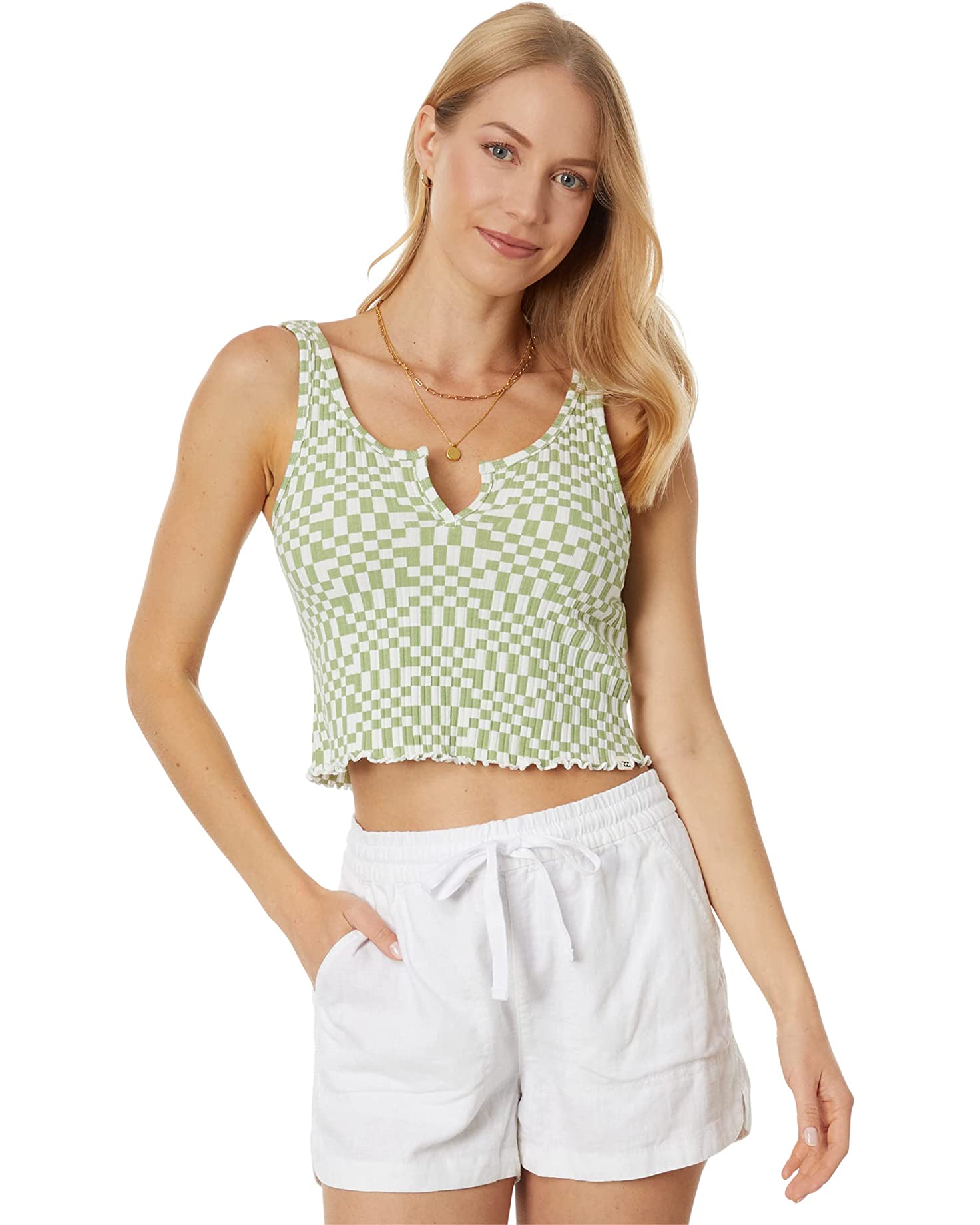 Brand websites often provide the most comprehensive selection of their offerings. Don't forget about online boutiques and vintage stores for unique finds!
If you prefer trying on clothes before purchasing, brick-and-mortar stores offer that benefit. Department stores like Macy's and Nordstrom carry a variety of brands, making it easy to compare styles and fits.
Brand-specific stores, meanwhile, provide a more curated shopping experience.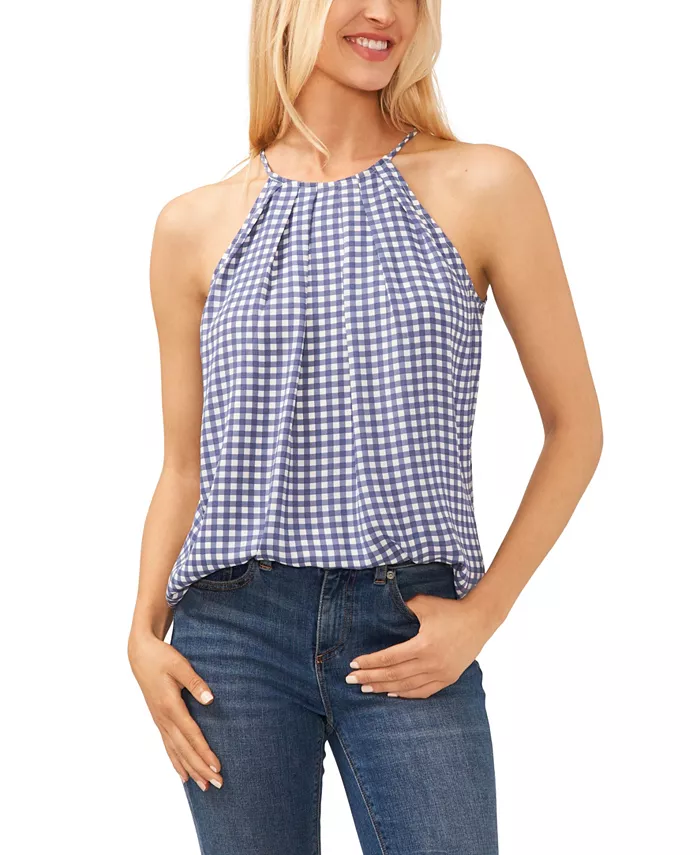 Whether you choose to shop online or in-store, remember that the perfect checkered shirt is one that fits your style, feels comfortable, and suits the occasion. Happy shopping!
Conclusion: Embrace the Checkered Shirt
In wrapping up, it's clear how versatile and essential a checkered shirt can be. From understanding the various types, choosing the right fit and material, to styling and maintaining your shirt, there's a lot to consider. But the beauty of fashion lies in this very journey – discovering what works for you.
Don't be afraid to experiment. Perhaps you'll find a bold tartan that channels your inner rocker, or a soft gingham that exudes a sweet, country vibe. So go ahead, venture out, and let your checkered shirt be a canvas for your fashion expression. Because in the world of style, you're the artist. Happy exploring!
I'd love to hear from you, dear readers! What's your favorite way to style your checkered shirt? Do you have a go-to outfit, or a unique styling trick? Share your fashion secrets in the comments below.
For more style inspiration and fashion tips, don't forget to contact us. Let's continue this fashion journey together, one checkered shirt at a time. Stay stylish, stay fabulous!
Blog Writer: Jazz Su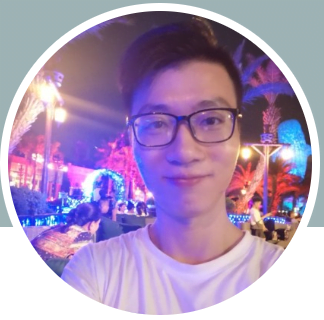 Jazz Su, a seasoned digital marketing executive, possesses a remarkable 7-year background in the industry. As a Google SEO marketing expert and advertising specialist, he has established himself as a force to be reckoned with in the competitive world of digital marketing.
At present, Jazz is responsible for promoting the direct-to-consumer (DTC) brand through its independent site, driving its growth in the fast-paced online marketplace. Simultaneously, Jazz is a professional freelance writer, product tester, and fashion and lifestyle editor, expertly investigating the latest shopping trends, brand releases, and fashion developments.
Building upon his extensive expertise, Jazz Su's fashion content direction zeroes in on a variety of popular themes and trends, such as festive celebrations, patriotism, skull patterns, floral designs, animal textures, stripes, plaids, animal-inspired motifs, and sportswear. By covering this diverse range of styles and trends, Jazz ensures that his readers are exposed to a rich and inclusive variety of fashion inspirations, catering to a wide array of preferences and interests.
Committed to delivering up-to-date fashion trends, wardrobe solutions, and top-quality product recommendations, Jazz Su has earned a reputation as a reliable and authoritative voice in the fashion and lifestyle blogging sphere. Read more about him can check his Facebook and LinkedIn.