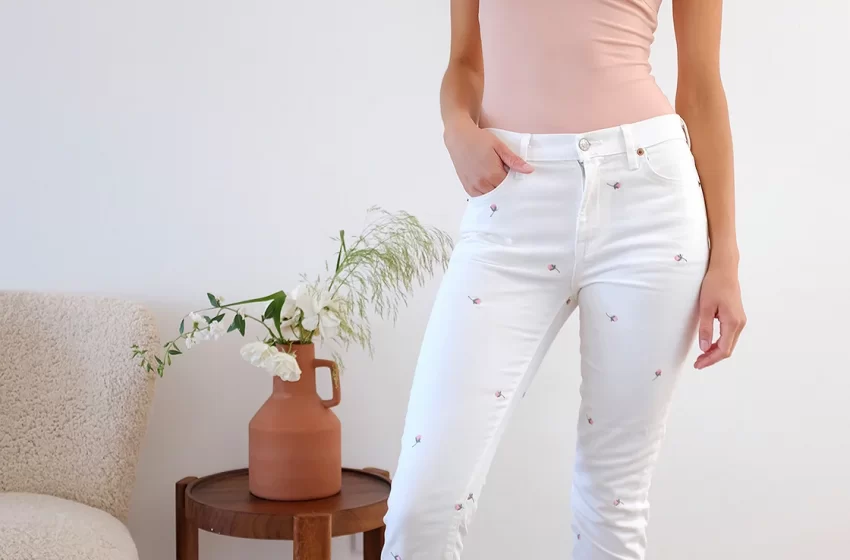 Crisp And Classic: Introducing 10 Must-Have White Skinny Jeans for Women
I can personally attest to the enduring appeal of white skinny jeans. With their crisp, clean, and classic appearance, these jeans can instantly transform any outfit, making them an indispensable addition to your wardrobe. Throughout my fashion adventures, I've realized that owning a go-to pair of white skinnies can truly make a difference, particularly when creating stylish and timeless looks.
So, let's explore together 10 must-have white skinny jeans for women that will infuse a touch of sophistication into your closet and have you feeling amazing for any occasion. Get ready to dive into these gorgeous selections and discover your ideal pair!
The Top 10 Must-Have White Skinny Jeans for Women
To find your perfect pair, let's explore the top 10 must-have white skinny jeans for women, along with styling tips and outfit ideas tailored for each type.
High-Waisted Wonders: Flattering and Versatile
First up are high-waisted white skinny jeans, which are both flattering and versatile. They accentuate your natural waistline, creating a slimming effect.
Pair these with a tucked-in blouse or crop top for a balanced look that elongates your legs.
Edgy Appeal: Distressed White Skinny Jeans
Next, we have distressed white skinny jeans. These edgy jeans feature rips and tears, adding a rebellious touch to your outfit.
Style them with a graphic tee and ankle boots for a casual yet cool ensemble.
Show Off Your Shoes: Cropped White Skinny Jeans
Cropped white skinny jeans are perfect for showing off your favorite shoes.
With a hem that hits just above the ankle, these jeans are a go-to for warmer months.
Pair them with sandals or flats for a breezy, laid-back look.
Comfort Meets Style: Stretchy White Skinny Jeans
For ultimate comfort, opt for stretchy white skinny jeans. These jeans offer extra flexibility, making them great for all-day wear.
Style them with a cozy sweater and sneakers for a casual, yet chic outfit.
Timeless Choice: Classic White Skinny Jeans
Classic white skinny jeans are a timeless choice, featuring a simple, clean design.
These jeans can be dressed up or down, making them a wardrobe essential.
Pair them with a blazer and heels for a sophisticated office look or a denim jacket and sneakers for a weekend outing.
Personalized Touch: Unique Details on White Skinny Jeans
White skinny jeans with unique details, like embroidery or embellishments, add a touch of personality to your outfit.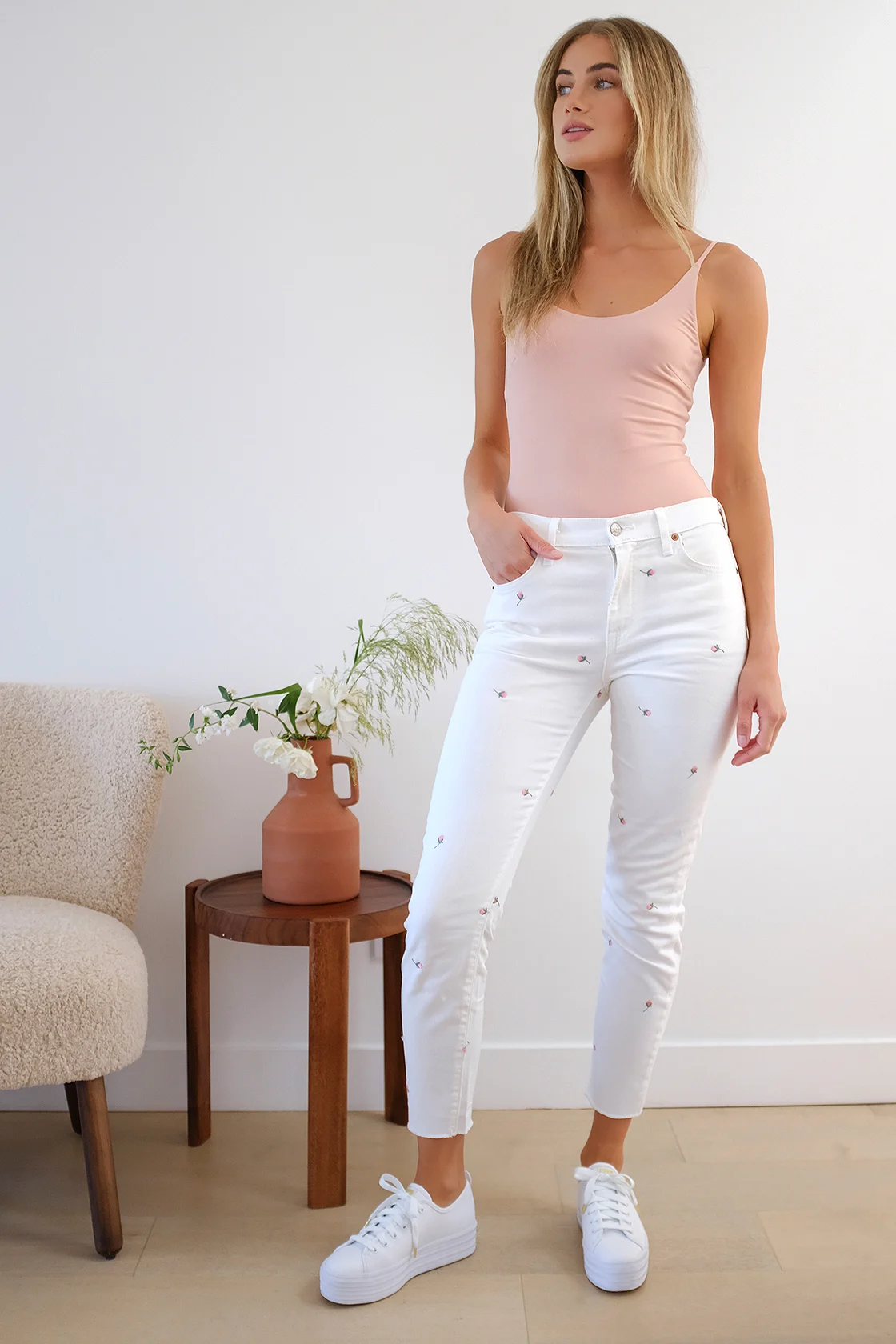 Style them with a simple top and statement accessories to let the jeans shine.
Flaunt Your Curves: White Skinny Jeans for Curvy Figures
For curvy figures, choose white skinny jeans designed specifically for your body type.
These jeans provide extra room in the hips and thighs while maintaining a flattering fit.
Pair them with a flowy top and wedges for a stylish, well-balanced outfit.
Earth-Friendly Chic: Eco-Friendly White Skinny Jeans
Eco-friendly white skinny jeans are perfect for the environmentally conscious fashionista.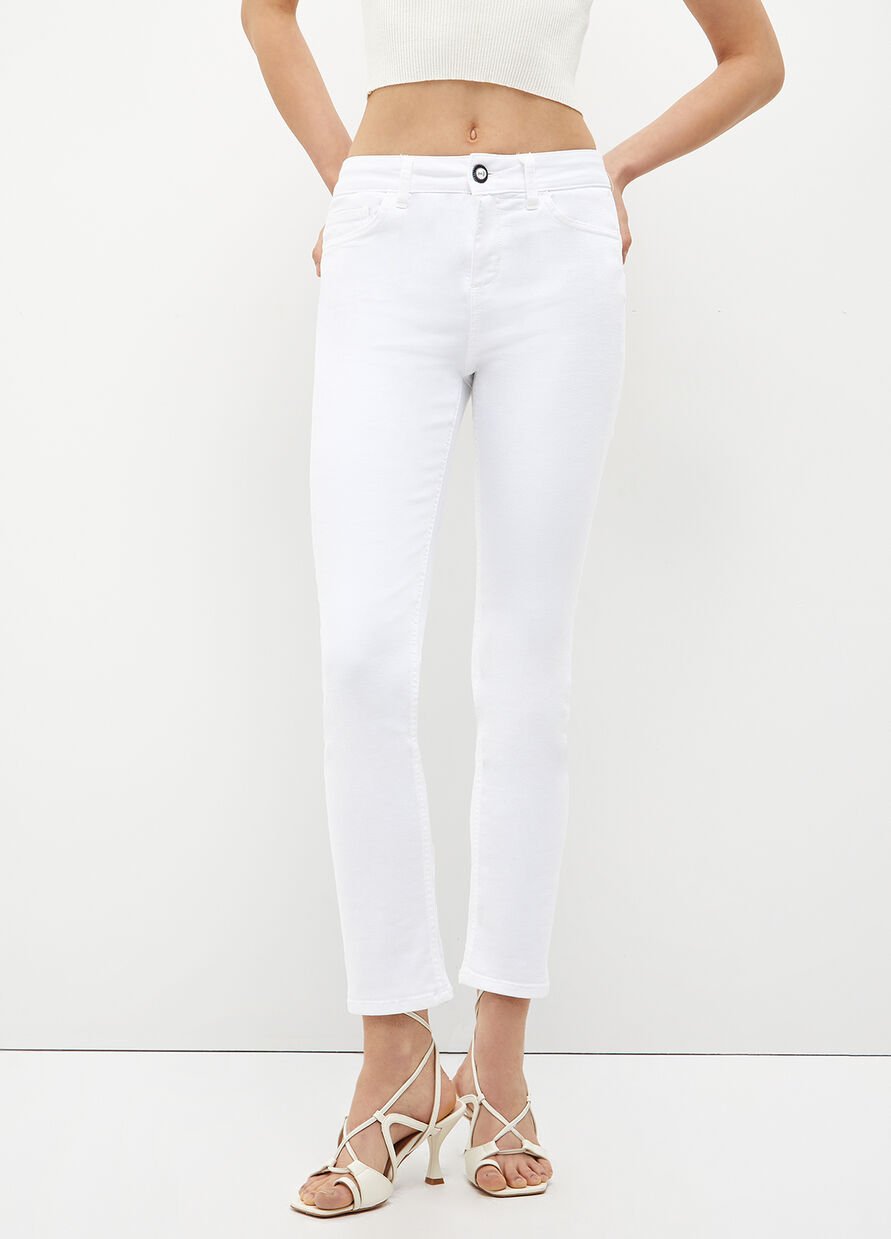 These jeans are made from sustainable materials and produced using ethical practices. Style them with other eco-friendly clothing pieces to create a chic, earth-friendly ensemble.
Modern Edge: Raw Hem White Skinny Jeans
White skinny jeans with a raw hem provide a modern, slightly undone look.
These jeans are perfect for casual occasions and can be styled with a simple tee and sandals for a relaxed yet trendy outfit.
Tailored for Petite: White Skinny Jeans for Petite Frames
Lastly, white skinny jeans for petite frames are tailored to fit shorter legs, offering a more flattering fit.
Pair them with heels to add length to your legs and create a stunning, elongated silhouette.
In conclusion, finding the perfect pair of white skinny jeans for your body type and style can make all the difference in your wardrobe. Experiment with different styles and outfit ideas to create a look that's uniquely you.
Remember, the key to looking and feeling fabulous is confidence, so embrace your personal style and rock those white skinny jeans with pride!
Final Though
My fabulous fashionistas, we've delved into the top 10 must-have white skinny jeans 2023, taking into account a variety of body types and personal styles. From high-waisted wonders and edgy distressed jeans to eco-friendly choices and petite-friendly options, there's a perfect pair for each and every one of you.
Always remember, experimenting with different styles and outfits is the key to unlocking your unique fashion sense. Embrace your individuality and have a blast mixing and matching your white skinny jeans with the rest of your wardrobe. With the proper care and maintenance, your white jeans will remain crisp and stylish, elevating your fashion game for years to come.
So, my fellow style mavens, go out there and find your perfect pair of white skinny jeans, and strut your stuff with confidence and panache. And as a final thought, never forget that the most important accessory you can wear is your dazzling smile and unwavering confidence. Stay fabulous, darlings!
Blog Writer: Jazz Su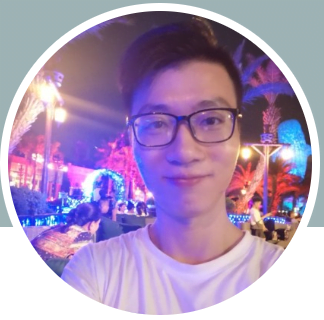 Jazz Su, a seasoned digital marketing executive, possesses a remarkable 7-year background in the industry. As a Google SEO marketing expert and advertising specialist, he has established himself as a force to be reckoned with in the competitive world of digital marketing.
At present, Jazz is responsible for promoting the direct-to-consumer (DTC) brand through its independent site, driving its growth in the fast-paced online marketplace. Simultaneously, Jazz is a professional freelance writer, product tester, and fashion and lifestyle editor, expertly investigating the latest shopping trends, brand releases, and fashion developments.
Building upon his extensive expertise, Jazz Su's fashion content direction zeroes in on a variety of popular themes and trends, such as festive celebrations, patriotism, skull patterns, floral designs, animal textures, stripes, plaids, animal-inspired motifs, and sportswear. By covering this diverse range of styles and trends, Jazz ensures that his readers are exposed to a rich and inclusive variety of fashion inspirations, catering to a wide array of preferences and interests.
Committed to delivering up-to-date fashion trends, wardrobe solutions, and top-quality product recommendations, Jazz Su has earned a reputation as a reliable and authoritative voice in the fashion and lifestyle blogging sphere. Read more about him can check his Facebook and LinkedIn.