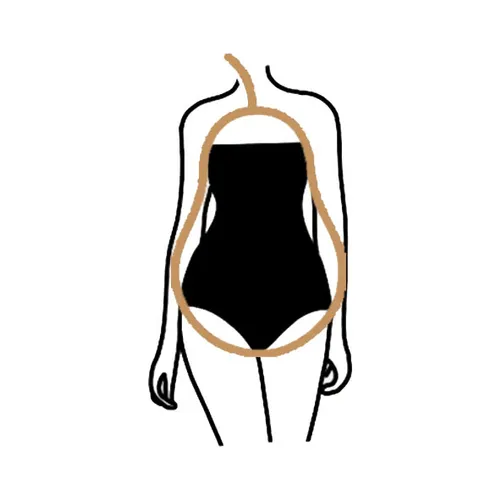 How to Choose the Best White Jeans for Your Body Type and Style
Embracing the Timeless Appeal of White Jeans
I can't stress enough how much a fabulous pair of white jeans can elevate our wardrobe. These chic, versatile must-haves can transform any look, making them great for casual outings or glam events. But let's be real, finding the perfect style and fit for our unique body types can be downright daunting.
Don't fret, my friend! I'm here as your trusty fashion blogger BFF to help you navigate this world of white denim.
Together, we'll figure out the best white jeans that will not only highlight your body shape but also match your one-of-a-kind style. So, let's get started on this exciting fashion adventure, and soon enough, you'll be rocking those dreamy white jeans like a pro!
Decoding Body Types: Identifying Your Unique Shape
Before we dive into the world of white jeans, let's first understand the different body shapes that make each of us beautifully unique. By identifying your body type, you'll be better equipped to choose the ideal white jeans that will make you look and feel fabulous.
The Pear-shaped Body
First up, we have the pear-shaped body. This figure is characterized by wider hips and thighs, with a narrower waist and shoulders. If you're a pear-shaped gal, you'll want to opt for styles that balance your proportions and accentuate your lovely curves.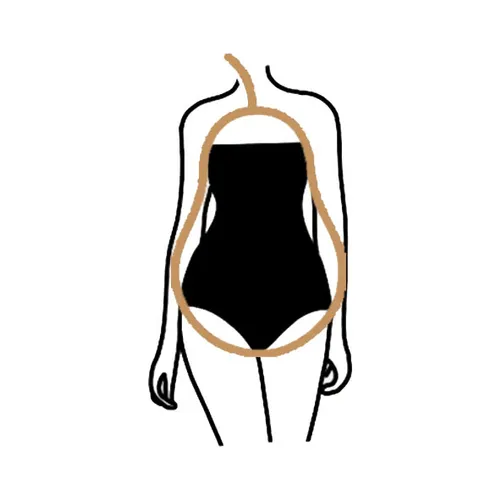 The Apple-shaped Body
Next, let's discuss the apple-shaped body. This shape features a fuller waist and upper body, with slimmer hips and thighs. If you're an apple-shaped lady, you'll want to focus on finding white jeans that elongate your legs and create a flattering silhouette.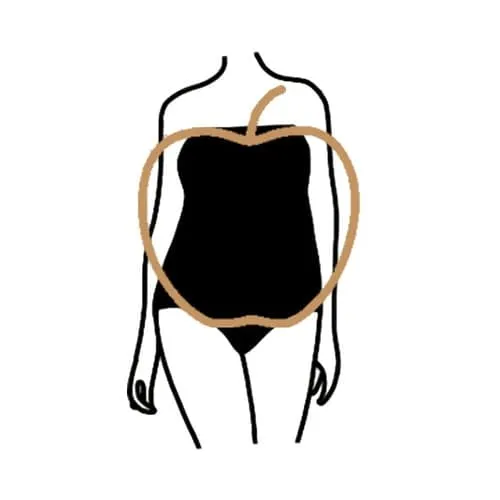 The Hourglass Figure
Now, let's talk about the hourglass figure. This body type boasts a well-defined waist, with the bust and hips being relatively equal in width. If you're an hourglass beauty, the key is to choose white jeans that highlight your waist and showcase your enviable curves.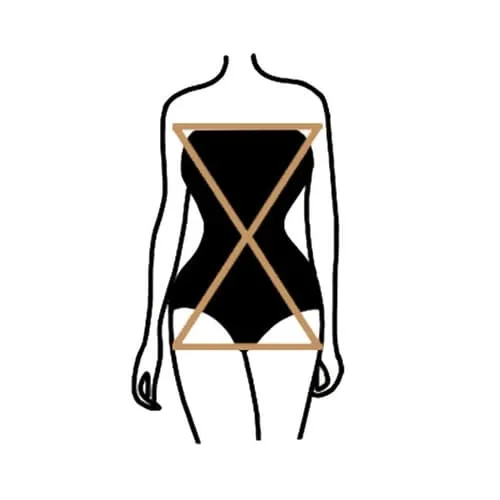 The Rectangular Body
Moving on to the rectangular body. This shape has a straight silhouette with minimal curves, and the waist, hips, and bust are fairly even in width. If you're a rectangular-shaped woman, your goal is to find white jeans that add some definition to your figure and create the illusion of curves.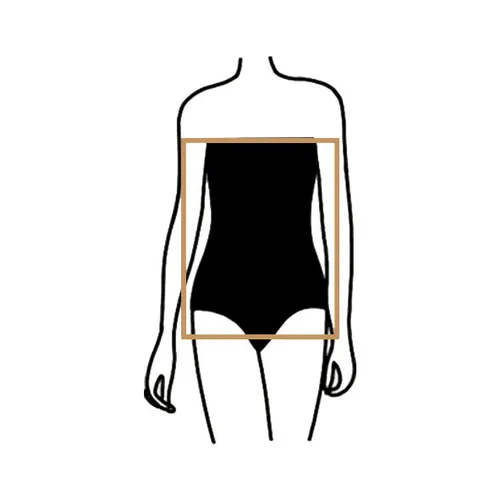 The Inverted Triangle Shape
Lastly, we have the inverted triangle shape. This body type features broader shoulders and a wider bust, with a narrower waist and hips. If you're an inverted triangle stunner, you'll want to opt for white jeans that balance your upper and lower body while drawing attention to your slim waist and hips.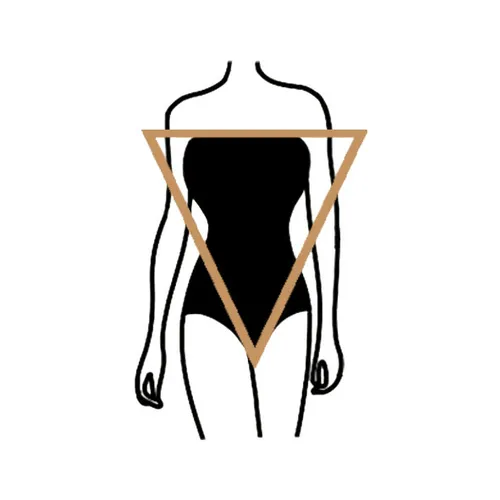 So, understanding your unique body shape is the first step toward discovering your perfect pair of white jeans. By identifying whether you have a pear, apple, hourglass, rectangular, or inverted triangle figure, you can choose the right styles that will flatter your body and enhance your personal style. So, embrace your gorgeous shape and get ready to rock those white jeans with confidence and panache!
The Perfect Pair: Matching White Jean Styles to Your Body Type
Now that we've identified our unique body shapes, let's explore the different white jean styles that will enhance our figures and elevate our personal style. By matching the right white jeans to our body type, we can feel confident and fabulous while strutting our stuff.
Flattering White Jeans for Pear-shaped Bodies
For my pear-shaped friends, you'll want to choose white jeans that balance your proportions and accentuate your beautiful curves.
Flare jeans and bootcut jeans are your best friends in this case.
These styles create a harmonious silhouette by adding some volume to the lower part of your legs, while still showcasing your slim waist. Plus, they provide a retro-chic vibe that's both fashionable and timeless.
Stylish White Jeans for Apple-shaped Bodies
Apple-shaped beauties, your ideal white jeans will elongate your legs and create a flattering silhouette.
Wide leg jeans and boyfriend jeans are the perfect picks for you.
The wide leg style offers a comfortable fit around your waist, while visually lengthening your legs.
Boyfriend jeans, with their relaxed fit, provide a casual-cool look that complements your figure and brings attention to your fabulous legs.
Chic White Jeans for Hourglass Figures
Hourglass stunners, get ready to flaunt those curves in white jeans that highlight your waist and emphasize your gorgeous figure.
Skinny jeans and bell bottom jeans are the go-to styles for you.
Skinny jeans accentuate your curves and showcase your well-defined waist, while bell bottoms add a touch of vintage glam, further enhancing your stunning hourglass shape.
Trendy White Jeans for Rectangular Bodies
Rectangular-shaped ladies, it's time to add some definition to your figure and create the illusion of curves with the right white jeans.
Mom jeans and straight leg jeans are the styles for you. Mom jeans, with their high-waist and tapered leg, create a flattering silhouette that adds subtle curves to your figure.
Straight leg jeans, on the other hand, provide a clean, classic look that works beautifully with your body shape.
Bold White Jeans for Inverted Triangle Shapes
Finally, for my inverted triangle pals, let's balance that upper and lower body while drawing attention to your slim waist and hips. High-waisted jeans and ripped jeans are the styles that will make you shine.
High-waisted jeans help create a more proportional look by emphasizing your waist and hips, while ripped jeans add visual interest to your lower body, creating a balanced and eye-catching outfit.
Finding the perfect pair of white jeans for your body type is all about knowing which styles will flatter your figure and complement your personal style.
By choosing the right white jeans for your pear, apple, hourglass, rectangular, or inverted triangle shape, you can rock your dream jeans with confidence and flair. So, let's embrace our unique bodies, find our ideal white jeans, and showcase our individual style like never before!
Mastering the Look: Expert Styling Tips for Each White Jean Style
Now that we've matched the ideal white jeans to our body types, let's master the art of styling them. With a few expert tips, you'll be able to create stunning outfits that showcase your unique sense of style and accentuate your fabulous figure.
Fashion Dos and Don'ts for White Jeans
When it comes to fashion dos and don'ts for white jeans, there are a few key points to keep in mind.
Do pair your white jeans with bold, colorful tops to create eye-catching contrast.
Don't shy away from wearing white-on-white; just mix textures and shades to keep the look interesting.
Do embrace patterns and prints, but avoid overly busy designs that might overwhelm your outfit.
The Perfect Accessories and Footwear for Your White Jeans
Choosing the perfect accessories and footwear for your white jeans is essential to complete your look.
Opt for statement pieces like bold necklaces, eye-catching earrings, or vibrant scarves to add a pop of color and personality to your ensemble.
When it comes to footwear, consider the style of your white jeans.
Flare and bootcut jeans pair well with wedges or block heels, while skinny and straight leg jeans look great with flats, sandals, or sneakers.
For wide leg and boyfriend jeans, try pairing them with platform sandals or ankle boots for a chic, modern touch.
Achieving Balance and Visual Harmony in Your Outfits
Achieving balance and visual harmony in your outfits is crucial to create a flattering look with your white jeans. If you're wearing high-waisted jeans, try tucking in your top or wearing a cropped shirt to accentuate your waist.
For a more laid-back look with boyfriend jeans, balance the relaxed fit with a fitted top or a tailored blazer.
When wearing skinny or straight leg jeans, feel free to experiment with oversized tops, flowy blouses, or off-the-shoulder styles to create a balanced and visually appealing outfit.
In a nutshell, mastering the look with your perfect pair of white jeans is all about understanding the fashion dos and don'ts, choosing the right accessories and footwear, and achieving balance and visual harmony in your outfits.
By following these styling tips, you'll create stunning looks that celebrate your unique body shape and personal style, turning heads wherever you go!
Finding Your Fit: Tips for Trying On and Purchasing White Jeans
As we approach the finish line in our quest for the perfect white jeans, it's crucial to discuss the importance of finding the right fit. By experimenting with different styles and sizes, ensuring comfort and style, and investing in quality denim, you'll find your dream white jeans that will become a durable wardrobe staple.
The Importance of Experimenting with Different Styles and Sizes
When trying on white jeans, don't be afraid to experiment with various styles and sizes. Sizes can vary between brands and cuts, so it's essential to keep an open mind and be patient while searching for your perfect fit.
Remember that alterations are always an option if you find a pair of jeans that's close to perfect but needs a slight adjustment.
Ensuring Comfort and Style with the Right Fit
Ensuring comfort and style with the right fit is key to feeling confident in your white jeans.
The length should suit your desired style and work well with your favorite footwear. Look for a pair that hugs your body in all the right places without feeling too tight or restricting movement.
Investing in Quality Denim for a Durable Wardrobe Staple
Lastly, investing in quality denim is a smart move when purchasing white jeans. While it may be tempting to opt for a budget-friendly option, remember that high-quality denim will last longer, maintain its shape, and resist wear and tear. Plus, quality jeans often have a better fit, ensuring you'll look and feel amazing every time you wear them.
In conclusion, finding your perfect pair of white jeans involves experimenting with different styles and sizes, ensuring the right fit for comfort and style, and investing in quality denim. By following these tips, you'll be well on your way to discovering your dream white jeans that will become a beloved and long-lasting addition to your wardrobe.
Owning Your Personal Style with the Perfect Pair of White Jeans
Alright, my friend, we've come a long way in our search for the perfect pair of white jeans that celebrate our unique body types and fashion sense. It's been a fun journey of discovering our shapes, exploring different styles, and mastering the art of styling. And now, we're not only investing in a wardrobe essential but also boosting our confidence.
So, let's embrace the adventure of trying new styles and making a statement with our dream white jeans.
With the right fit and style, we'll rock our personal look and turn heads wherever we go. Here's to celebrating our individuality, finding those fabulous white jeans, and strutting our stuff with pride and confidence. Happy shopping, my fellow fashionistas!
Blog Writer: Jazz Su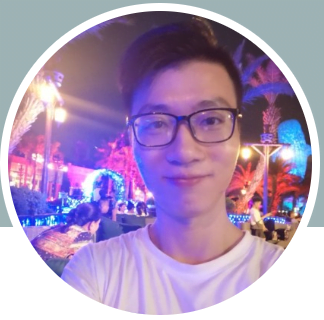 Jazz Su, a seasoned digital marketing executive, possesses a remarkable 7-year background in the industry. As a Google SEO marketing expert and advertising specialist, he has established himself as a force to be reckoned with in the competitive world of digital marketing.
At present, Jazz is responsible for promoting the direct-to-consumer (DTC) brand through its independent site, driving its growth in the fast-paced online marketplace. Simultaneously, Jazz is a professional freelance writer, product tester, and fashion and lifestyle editor, expertly investigating the latest shopping trends, brand releases, and fashion developments.
Building upon his extensive expertise, Jazz Su's fashion content direction zeroes in on a variety of popular themes and trends, such as festive celebrations, patriotism, skull patterns, floral designs, animal textures, stripes, plaids, animal-inspired motifs, and sportswear. By covering this diverse range of styles and trends, Jazz ensures that his readers are exposed to a rich and inclusive variety of fashion inspirations, catering to a wide array of preferences and interests.
Committed to delivering up-to-date fashion trends, wardrobe solutions, and top-quality product recommendations, Jazz Su has earned a reputation as a reliable and authoritative voice in the fashion and lifestyle blogging sphere. Read more about him can check his Facebook and LinkedIn.